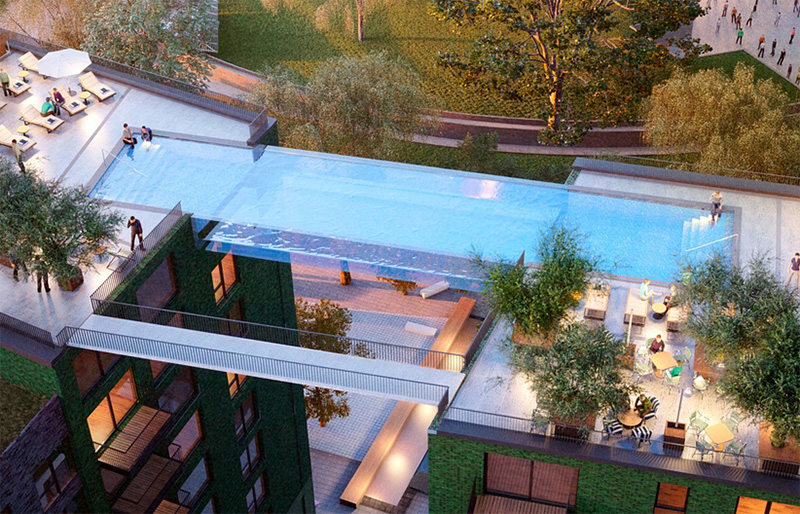 "Sky Pool" was unveiled this week, and is to be built as part of the Embassy Gardens development by Ballymore.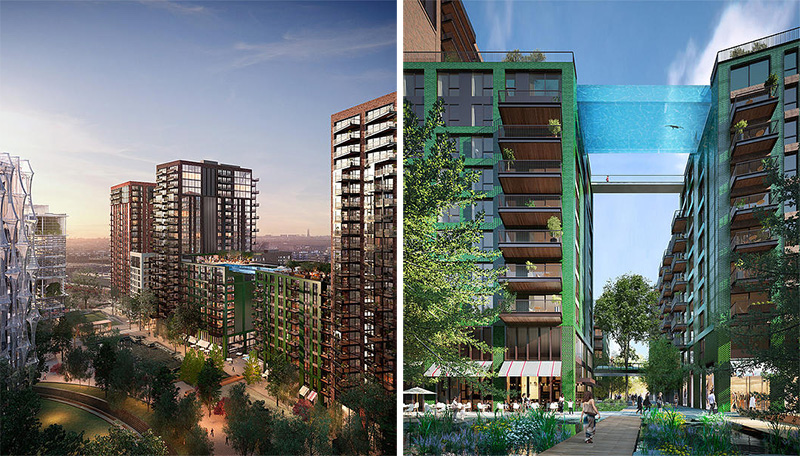 The development, located near the River Thames in London, will have a see-through swimming pool that will bridge across two new 10-storey apartment buildings.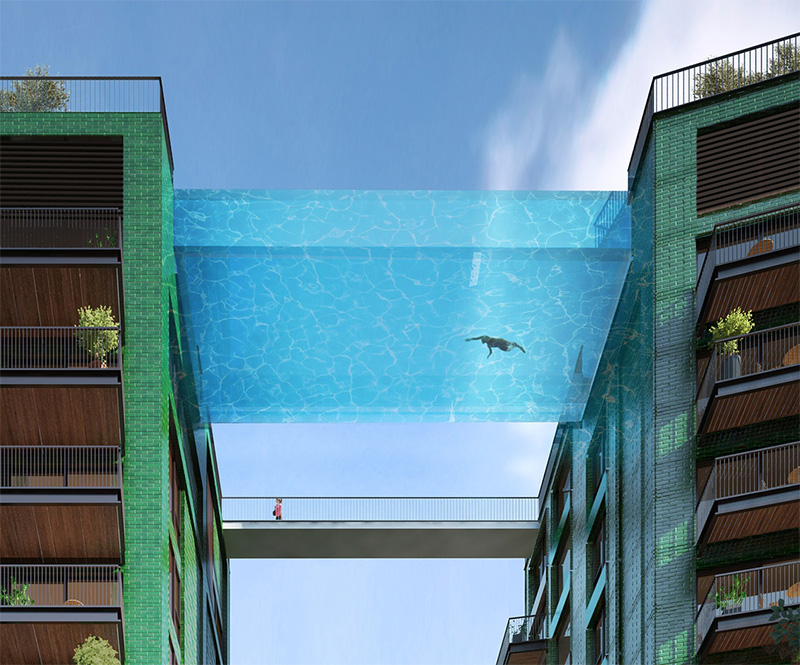 The pool will be 115 feet off the ground, and is 90 feet long, 19 feet wide, and nearly 10 feet deep. It will also have an entirely transparent glass shell that is 8 inches thick.