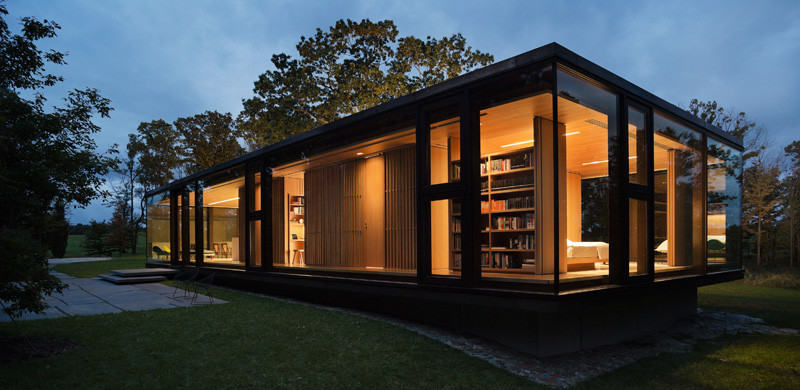 Desai Chia Architecture have designed a guest house that is situated on a rocky outcropping overlooking a trout pond and open farmland in upstate New York.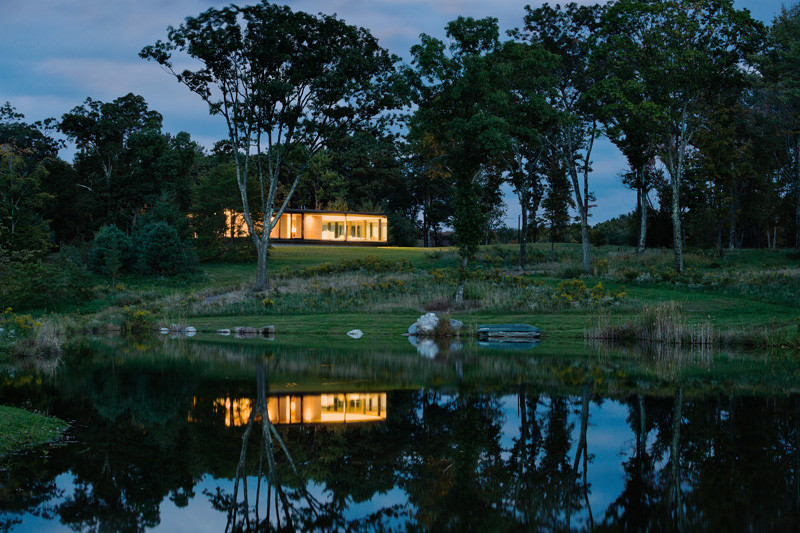 The guest house has been designed as a place to getaway for weekend visitors, allowing them to enjoy the surroundings with unobstructed views.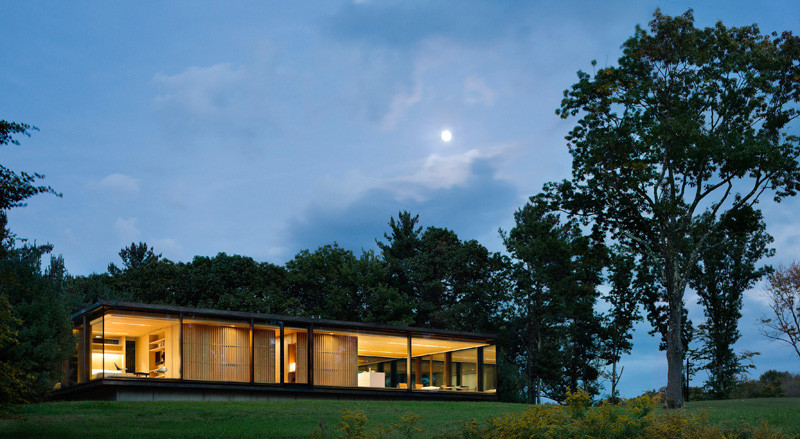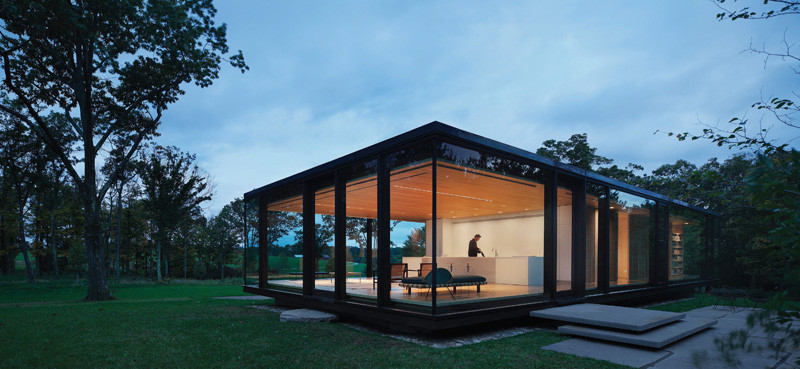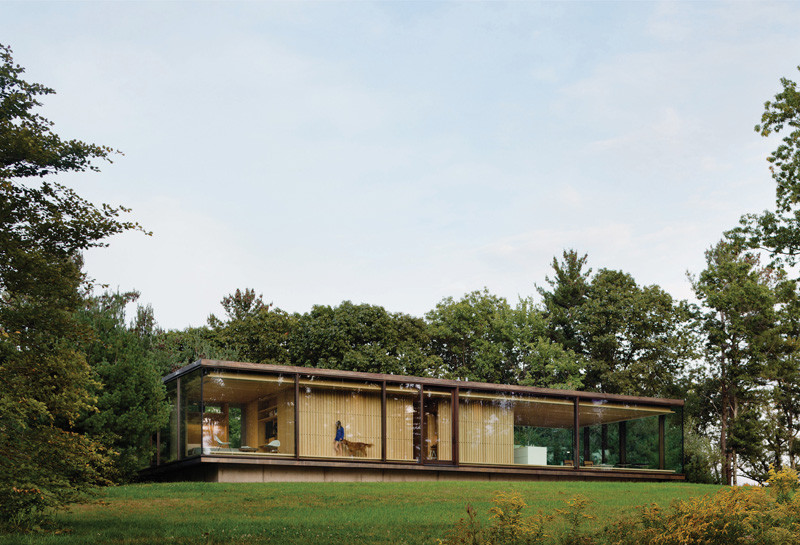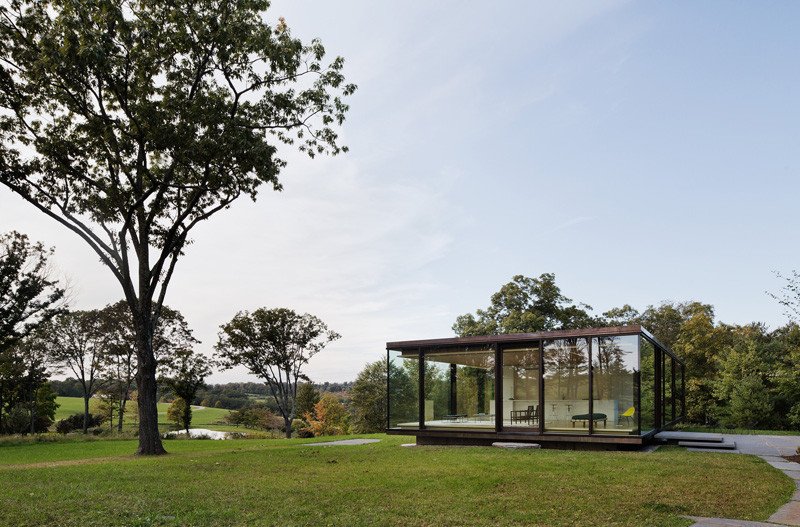 Local bluestone slabs and shale excavated from the site have been used to create outdoor seating areas and pathways.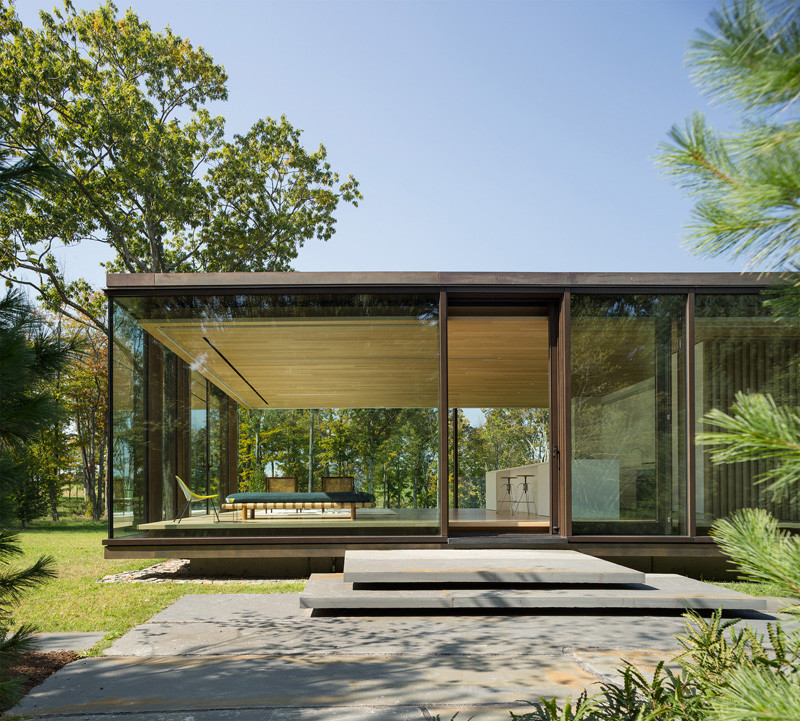 The interiors have been kept minimal, with the focus being the farmland outside.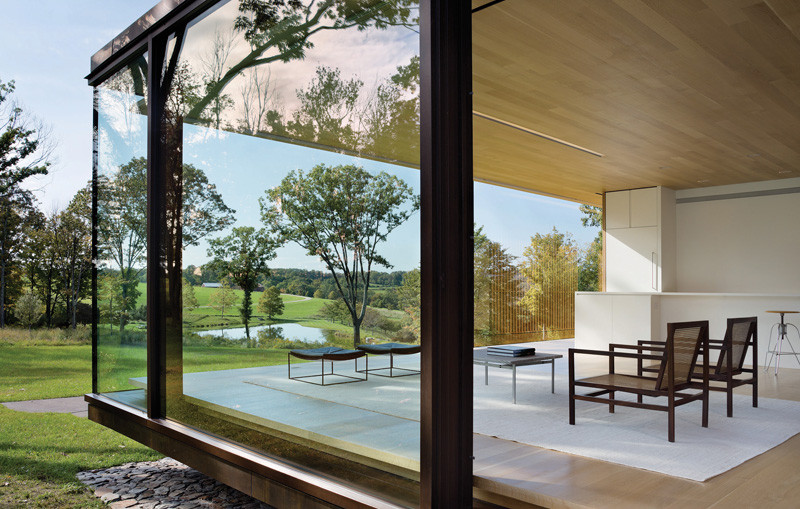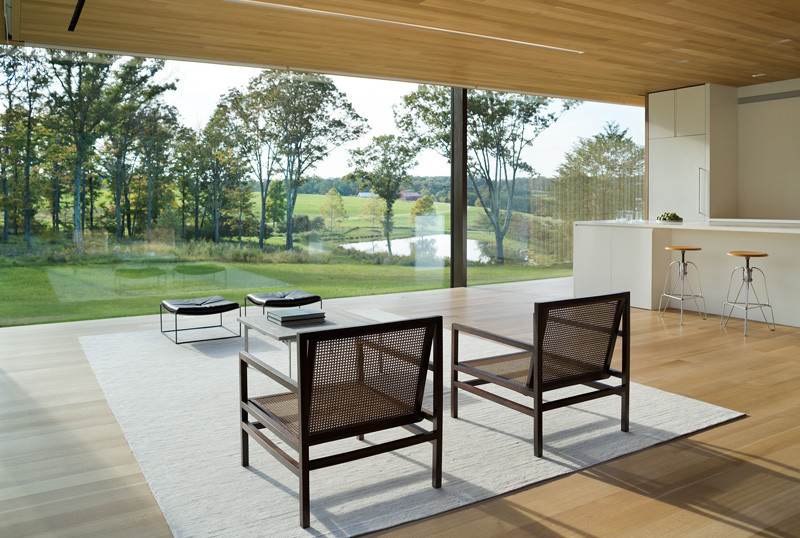 The white kitchen keeps things bright.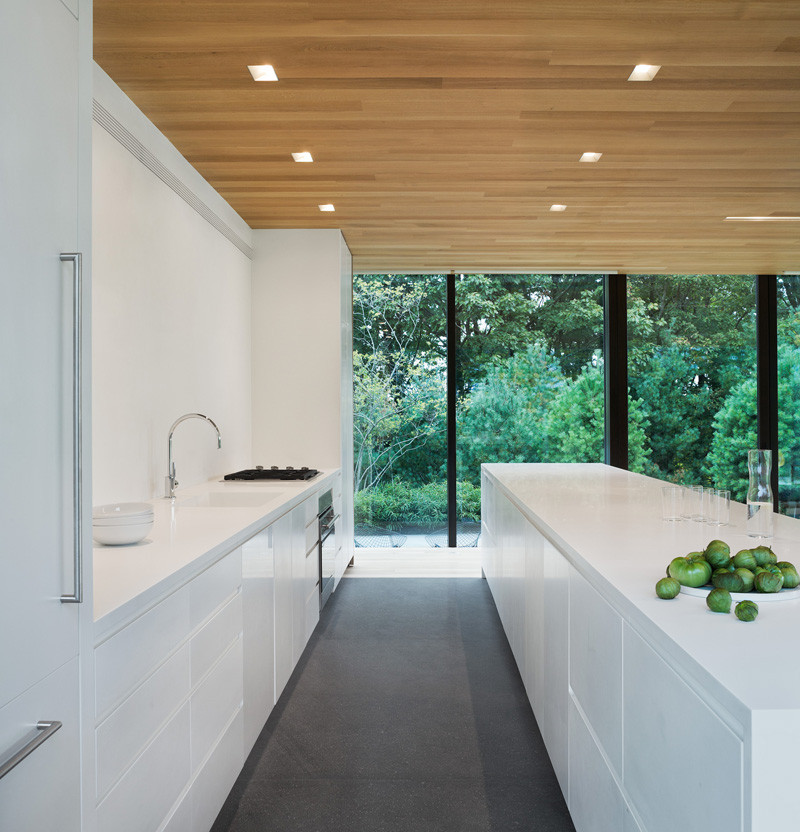 The main bedroom has a small sitting area next to the floor-to-ceiling windows.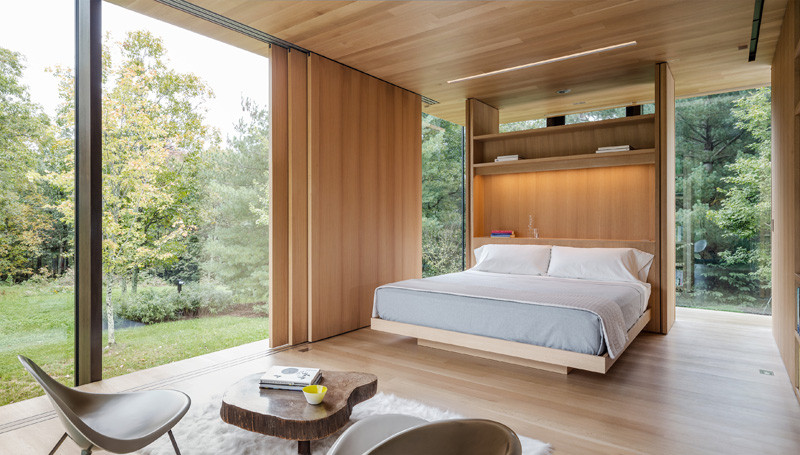 Here you can see how the wood panels slide, providing privacy when needed.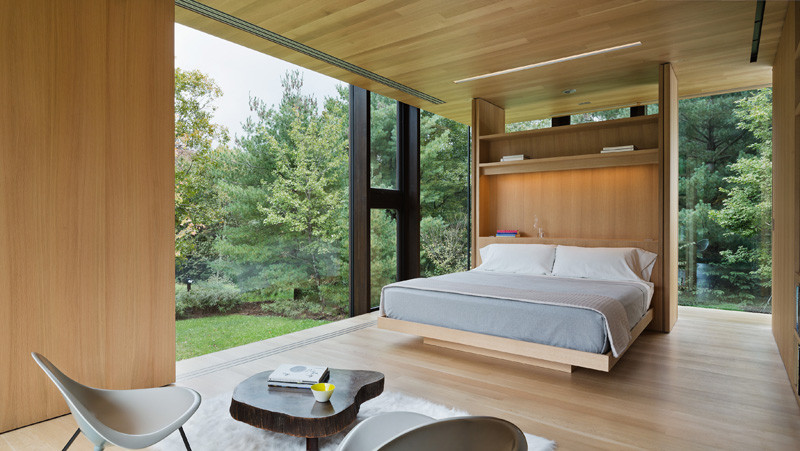 The second sleeping space includes a set of bunk beds.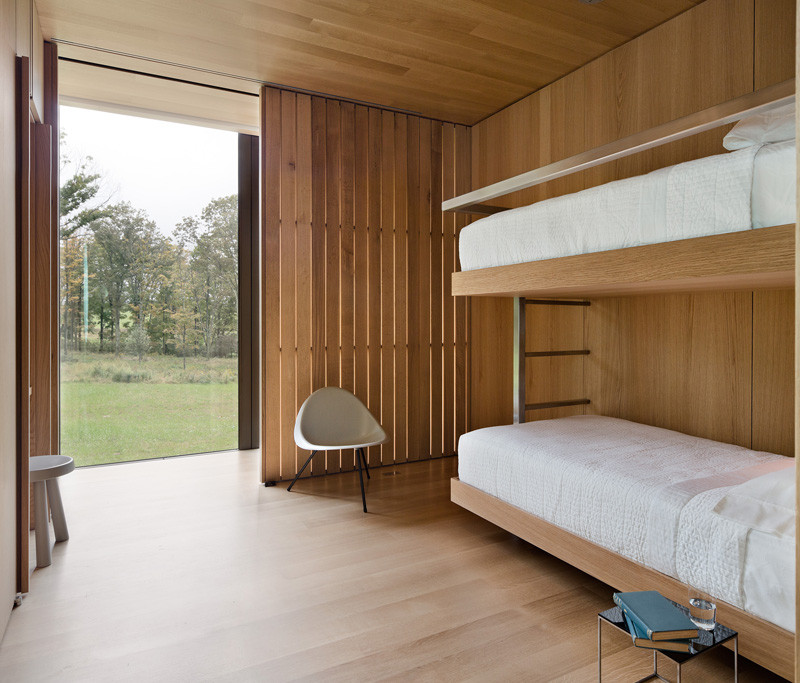 A close-up look at the bunk beds.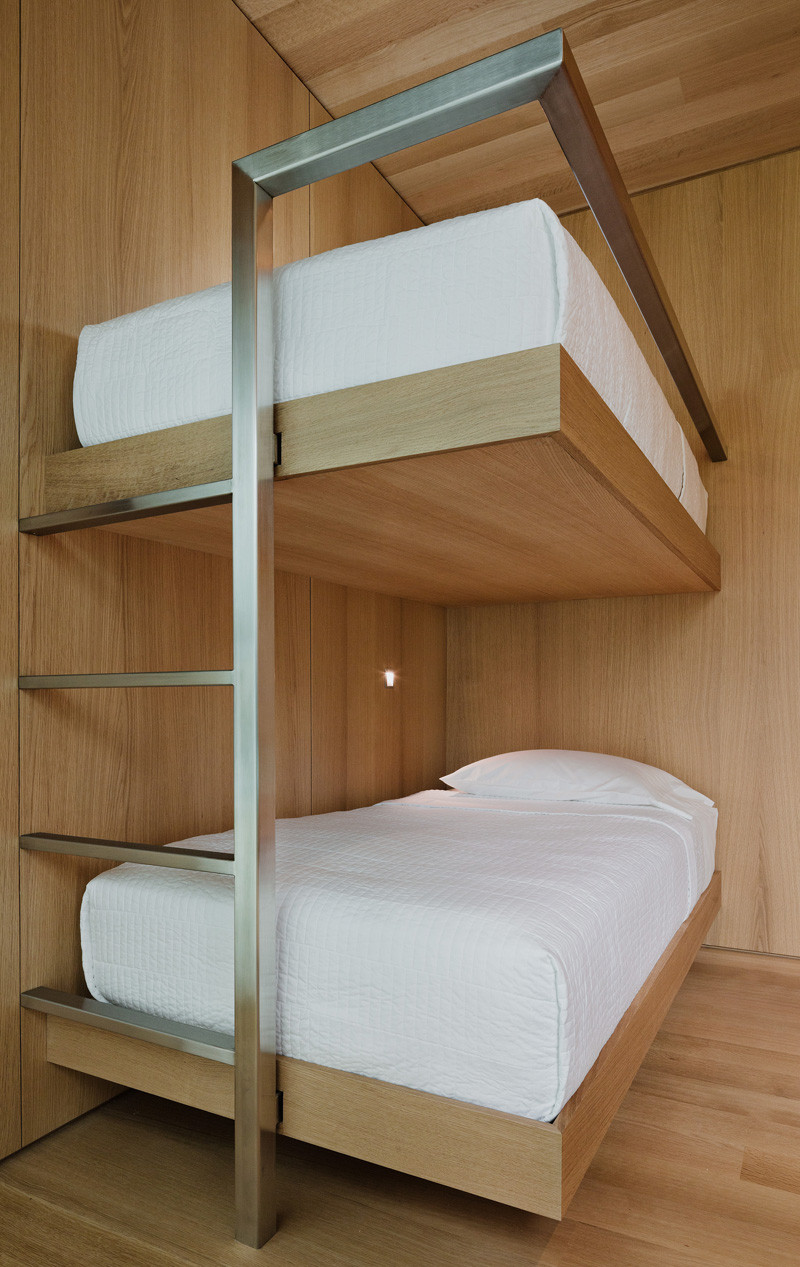 The bathroom in the guesthouse has a similar palette as the kitchen.