Arts Brookfield together with architect and designer David Rockwell, have created a lighting installation named "Luminaires," that just opened to the public at Brookfield Place in New York City.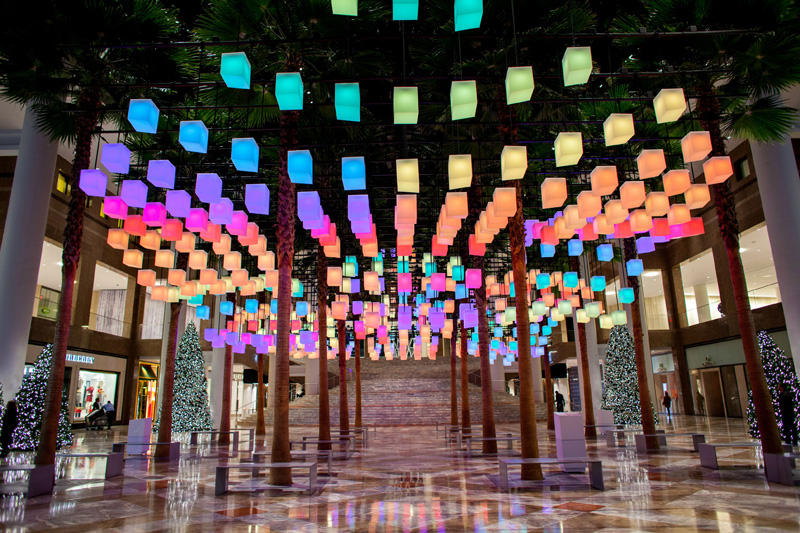 Built on the season's traditions of sharing, community, and connection, visitors are immersed in a glowing canopy of 650 custom lanterns embedded with LEDs, each capable of changing color and intensity.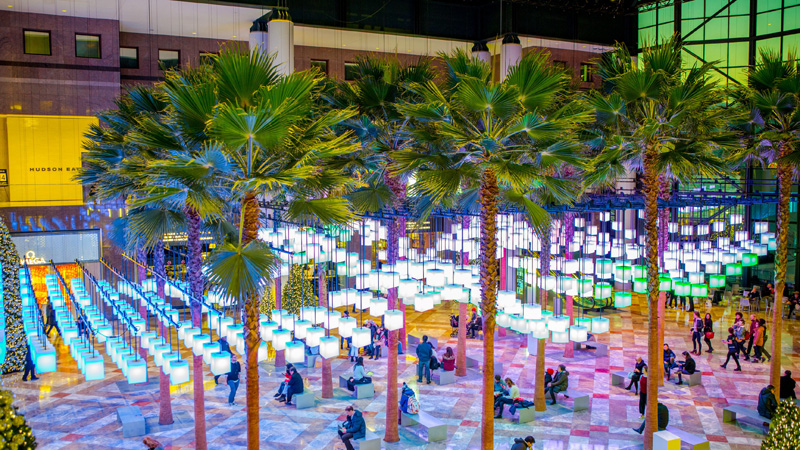 Conceived by the LAB at Rockwell Group, the firm's interactive technology studio, and inspired by the concept of a wishing well, three glowing Wishing Stations will be positioned within the iconic Winter Garden's palm trees.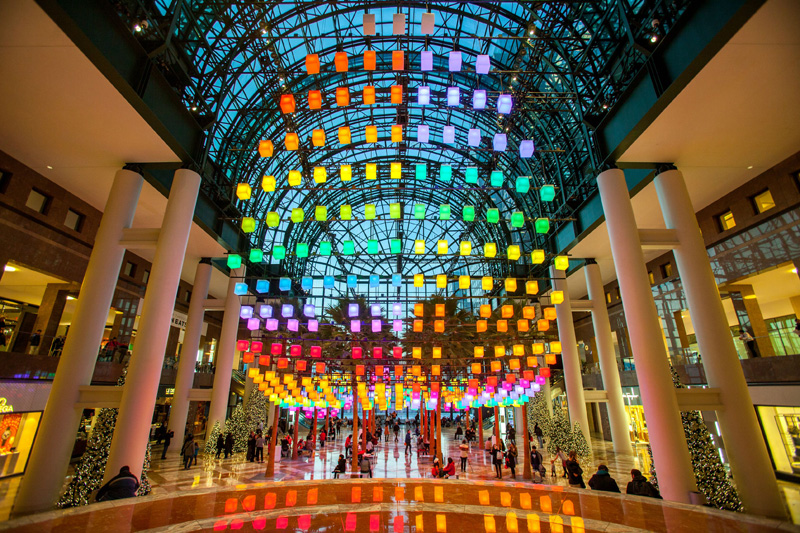 Guests may send a "wish" to the lanterns above by placing their hands on the touch-sensitive stations, which pulse with color. Upon releasing their hands, color erupts in the canopy above, translating the wish into a mesmerizing display of colors that travel throughout the lanterns.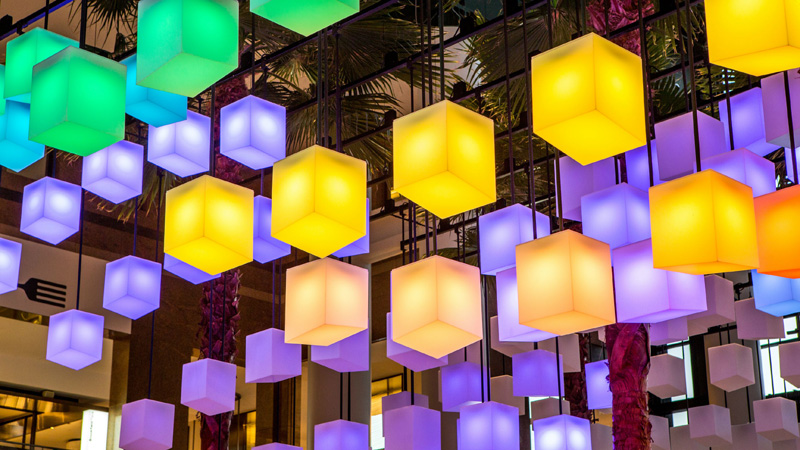 LEDs embedded in the lanterns create an all-day/night lighting experience, and choreographed light shows are scheduled throughout the day and evening.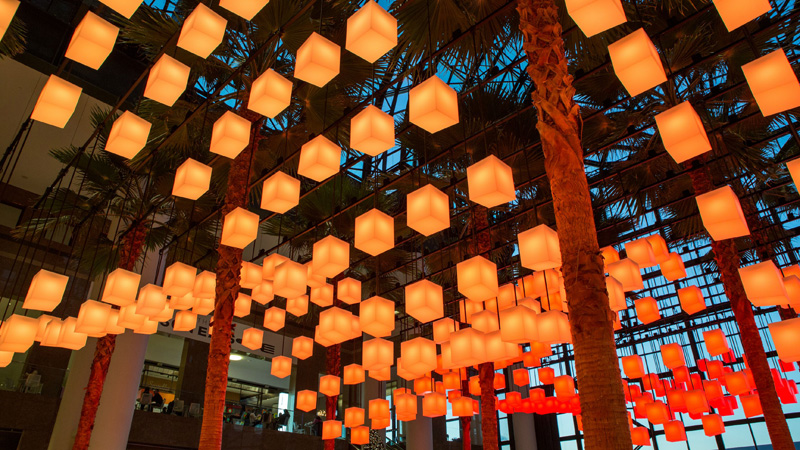 The free installation is now open to the public, and will run until January 10, 2016, from 8 a.m. to 8 p.m. daily. You can find out more, here.