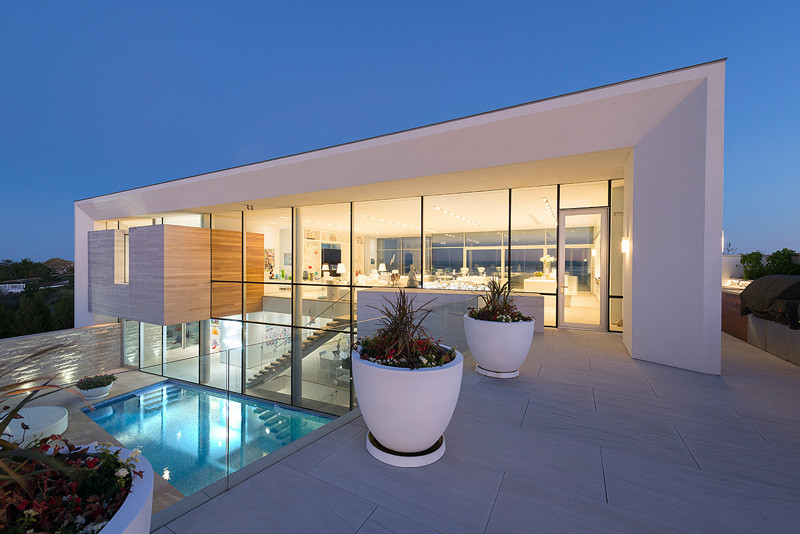 In East Quogue, New York, Barnes Coy Architects designed this home that has views of both the Atlantic Ocean to the south and Shinnecock Bay to the north.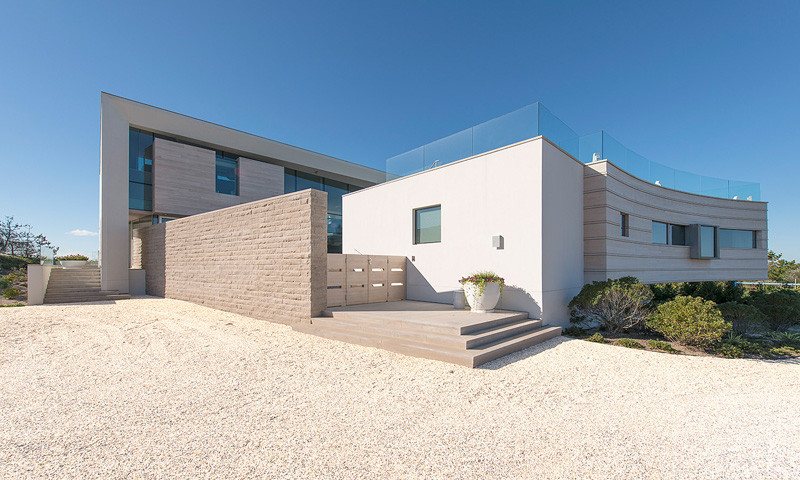 The client requested a home that was designed to have the main spaces positioned to take advantage of the views.
Expansive balconies provide the perfect spot for enjoying the view.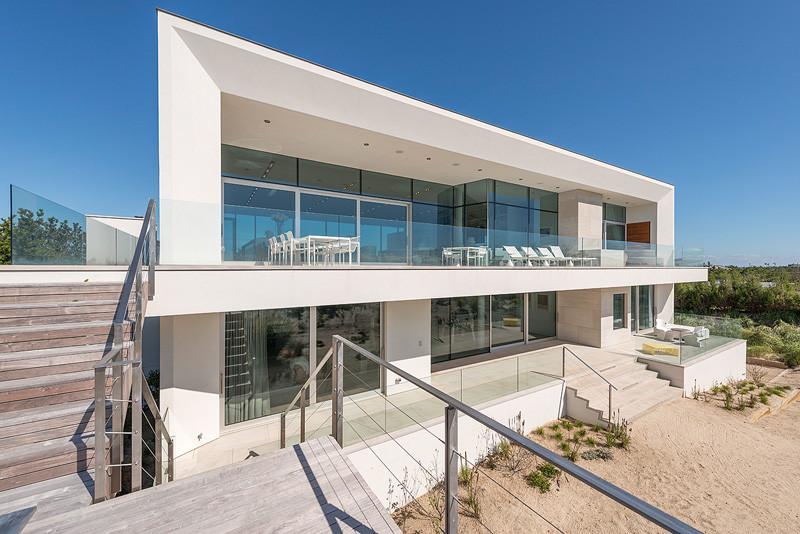 Due to zoning restrictions, the pool was not able to be positioned between the house and the ocean, so a courtyard scheme took shape that created the space for a pool.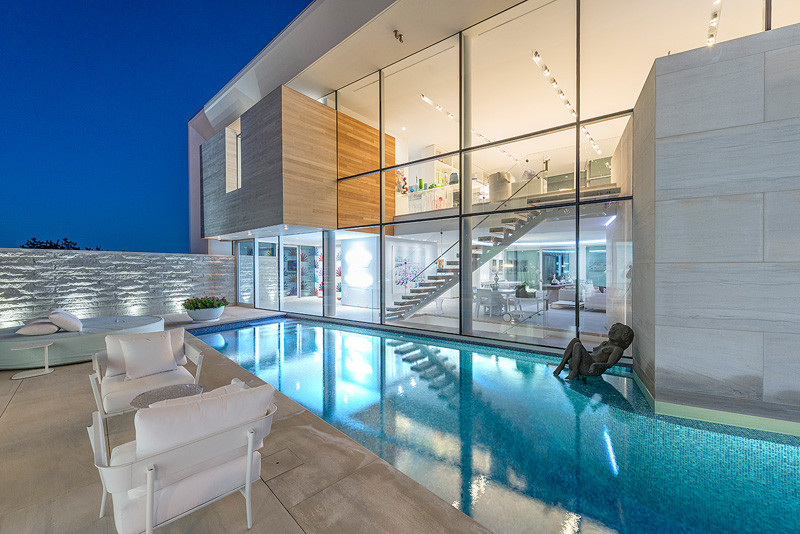 Overlooking the pool is a rooftop terrace, that functions as the primary entertaining space.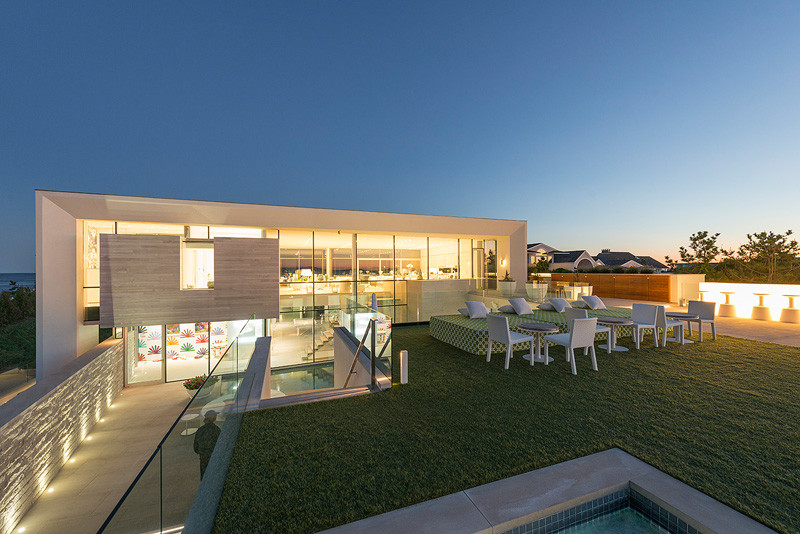 The home also has a gym and outdoor lounge area by the pool.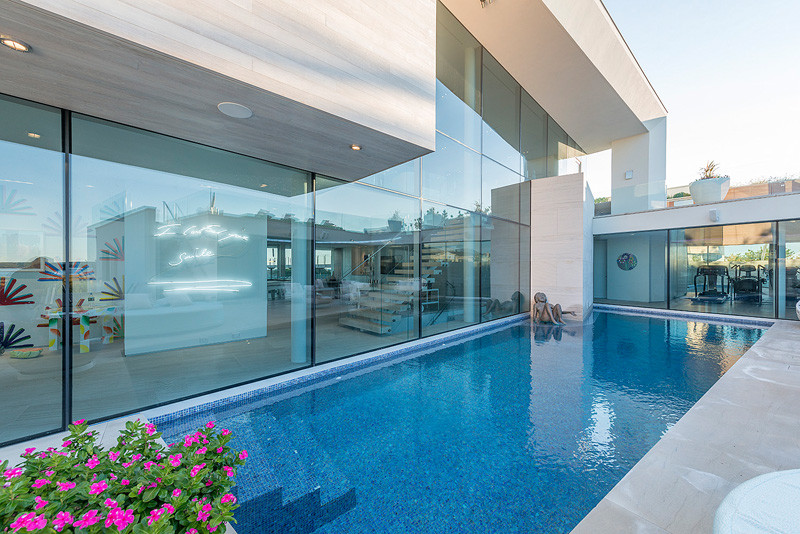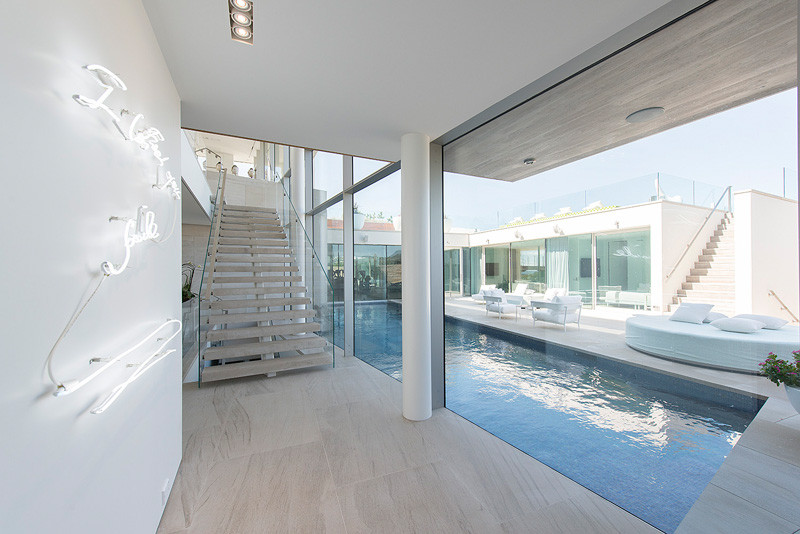 Inside, the interiors have been kept to a white and light wood color palette.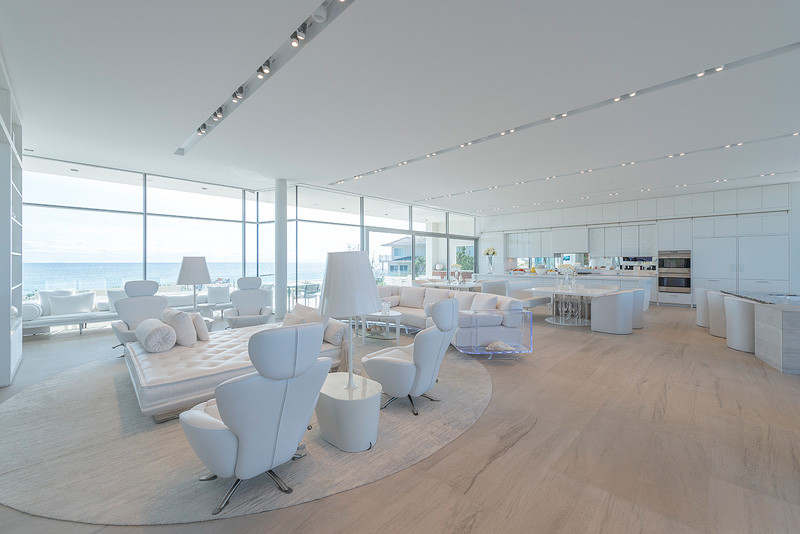 The only thing breaking up the white cabinetry and island in the kitchen, are the stainless steel appliances.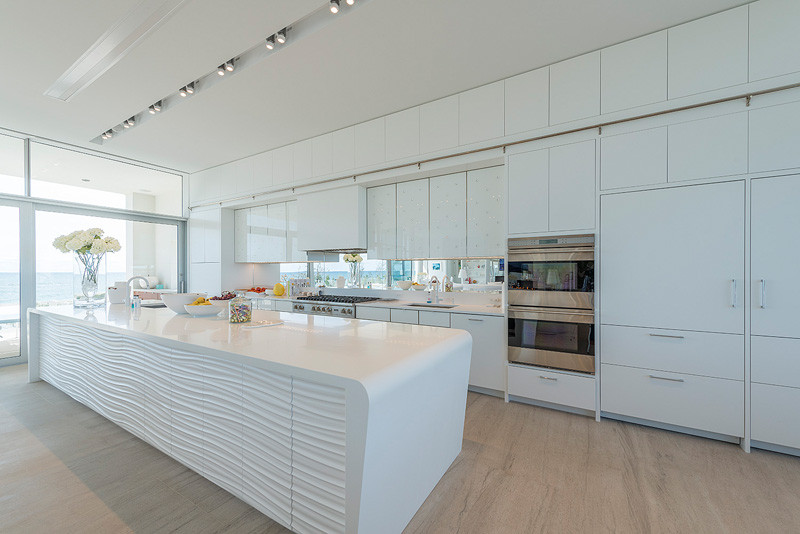 A large games room is home to a pool table and foosball table.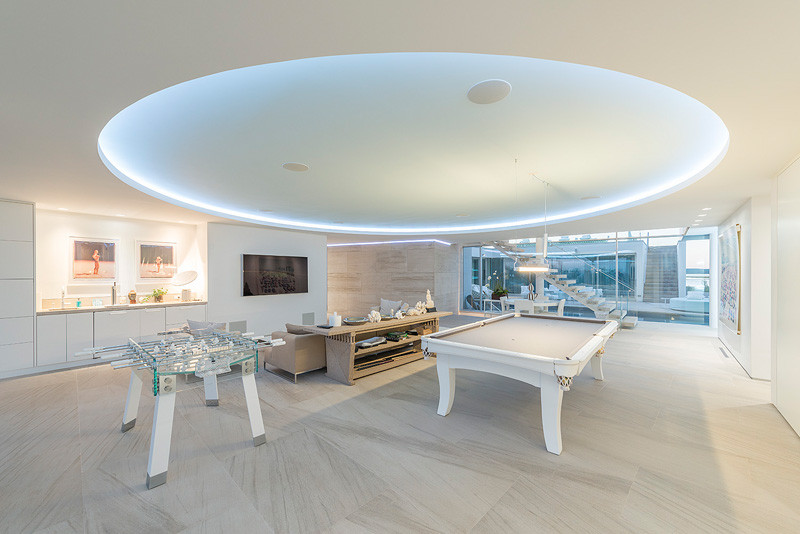 The white-theme carries through to the bedrooms too.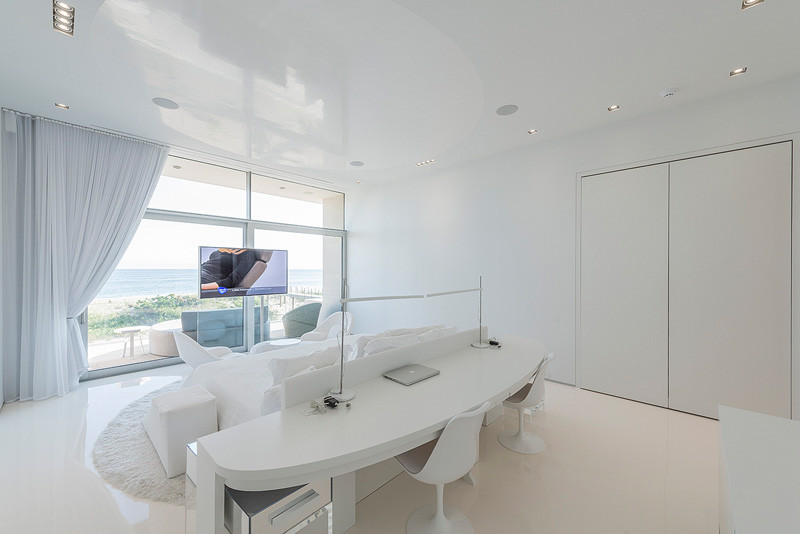 There is also a walk-in wardrobe that uses curtains instead of doors.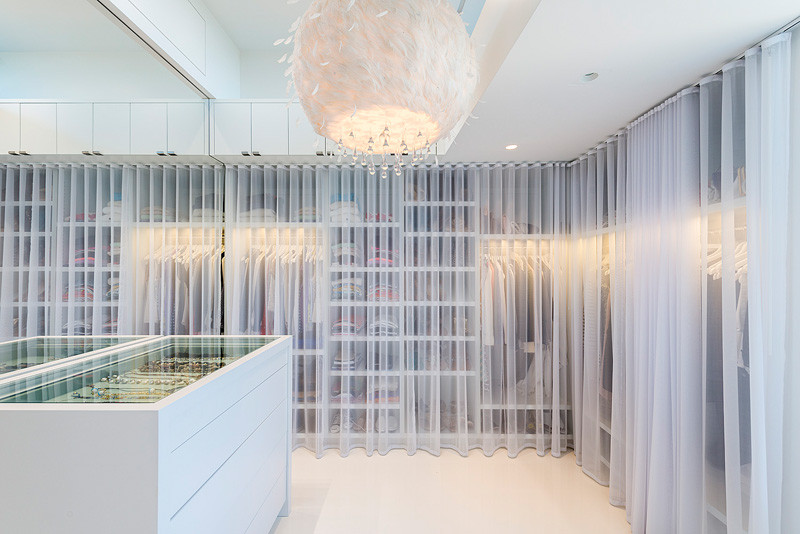 This bedroom is more whimsical, with a hanging chair, hot-air balloon-shaped lamps, and curtained walls.