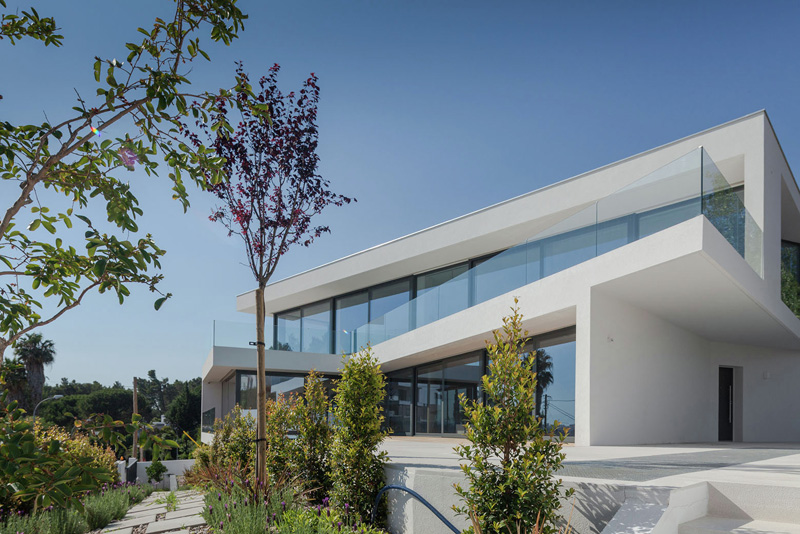 JPS Atelier have designed a new house, located on a hillside near Lisbon, Portugal.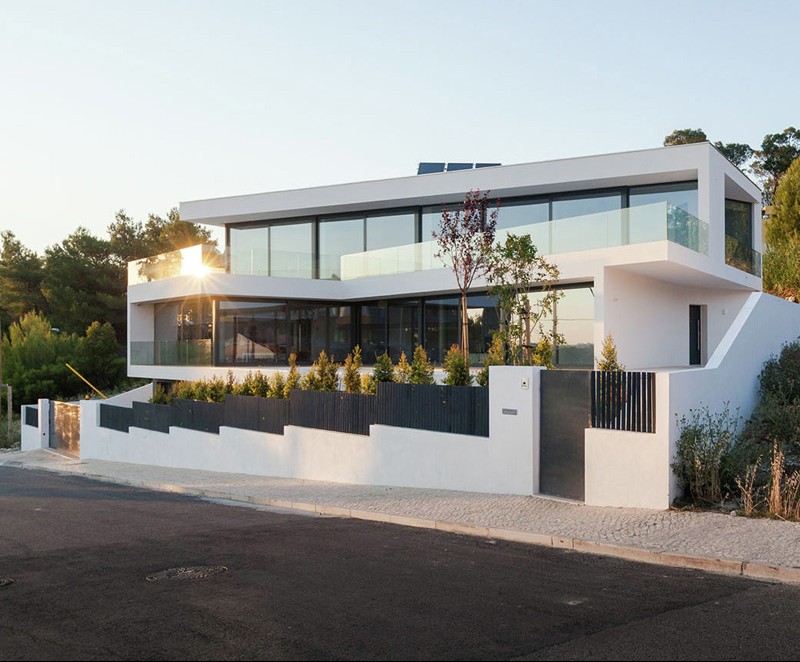 The home is located in one of the highest points in Oeiras, Portugal, with a view over the Tejo river and the Atlantic ocean.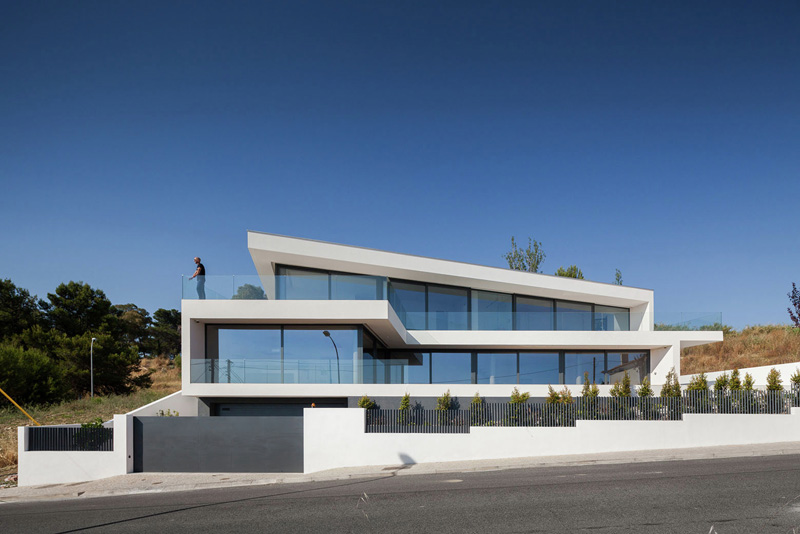 The property lot that the home sits on, is in the shape of a trapezoid, which formed the concept for the design of the project.