RKD Architects have sent us photos of the "Valhalla Residence" they designed, located in the Sierra Mountains, near Truckee, California.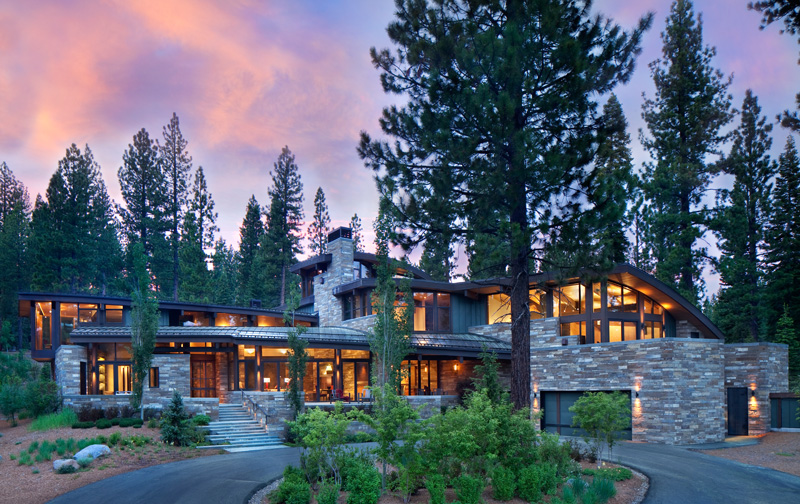 Photo by Gibeon Photography
.
The architect's description:
From the first moment, this home was to be designed as a sculpture. A sculpture derived from, and still part of, the landscape; a sculpture that reflects a young family who loves this mountain environment.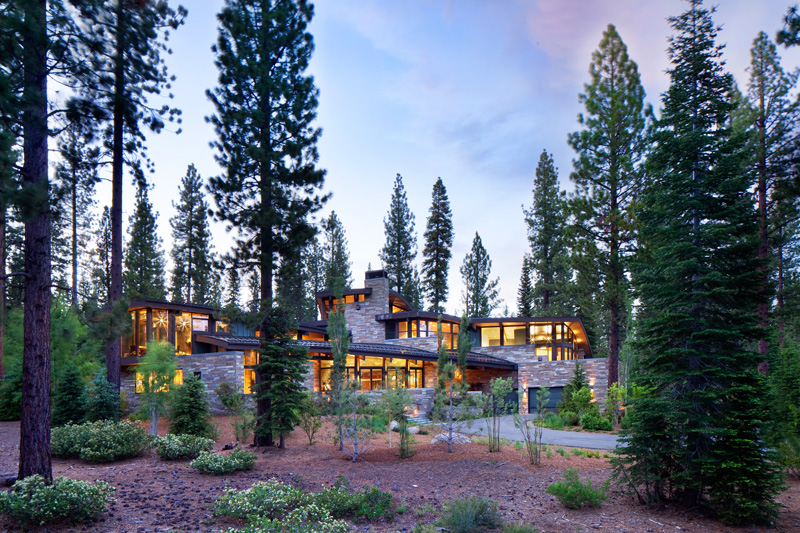 Photo by Gibeon Photography
Occupying a serene clearing high in the Sierra Mountains, Valhalla brings in the outdoors with transparent walls and patio access from almost every room.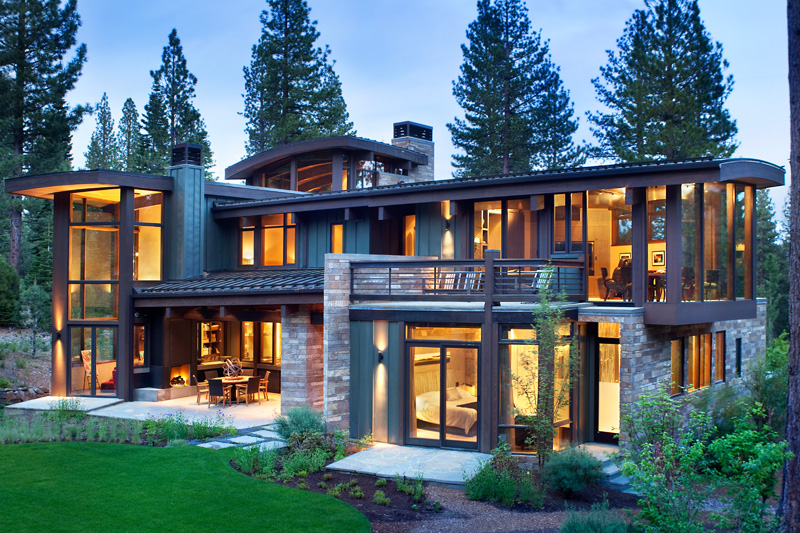 Photo by Gibeon Photography
A series of stone wedges separates the spaces and provides platforms for capturing the views of the high peaks. The exposed timber structure echoes the surrounding ponderosa forest while supporting the dynamic, protective arched roof forms.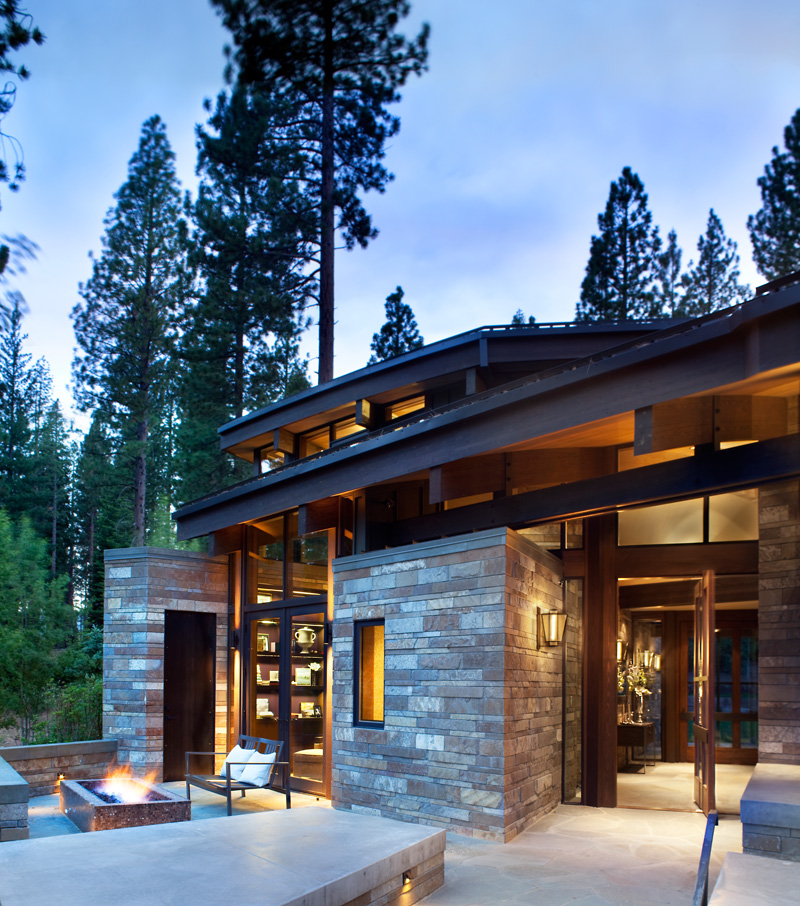 Photo by Gibeon Photography
The use of angular stone forms, curved walls and carved roof might have run the risk of creating competing elements; but instead, by using a reduced palette of natural materials: strips of cut granite; zinc and walnut trim, the home is completely harmonious.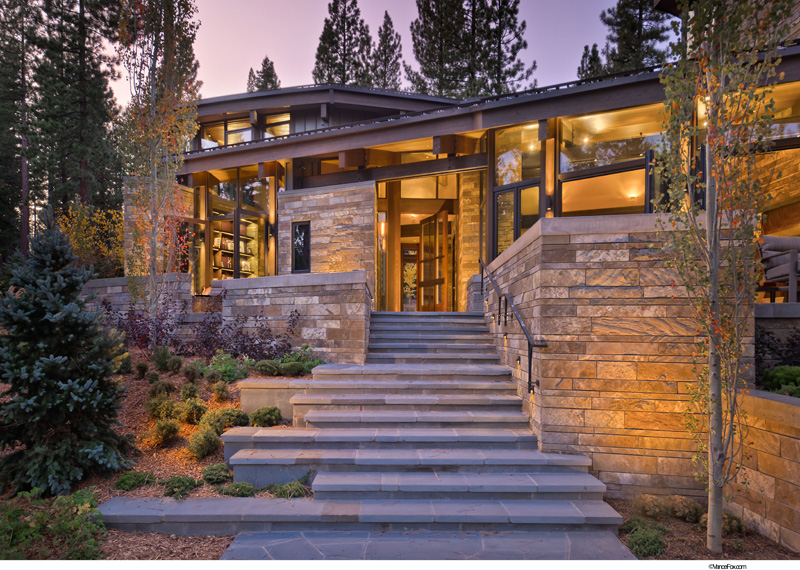 Photo by Vance Fox
The interior takes it cues from the architecture to create a dynamic yet calm and relaxed whole.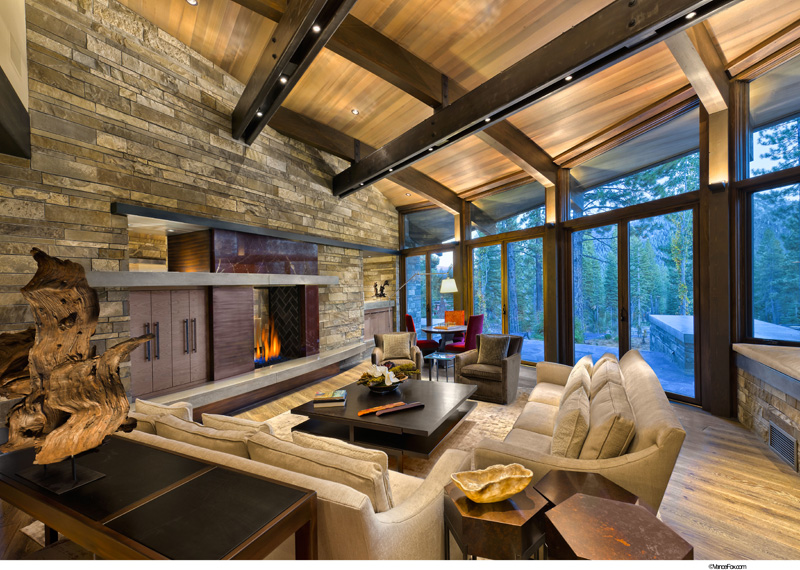 Photo by Vance Fox
The orientation of the roof structure and the expression of the stone forms are dynamic but still lend a sense of order to the progression of spaces. The exterior materials reappear inside; warm colors and understated furniture provide a contemporary but homey sanctuary in the woods.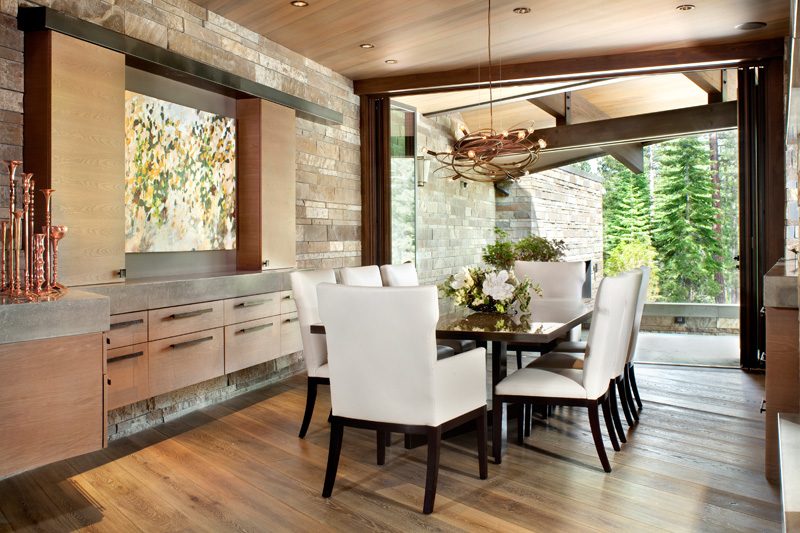 Photo by Gibeon Photography
This is a home with its own modern sensibilities that do not rely on the revisited mid century boxes or dark and heavy mountain chalets.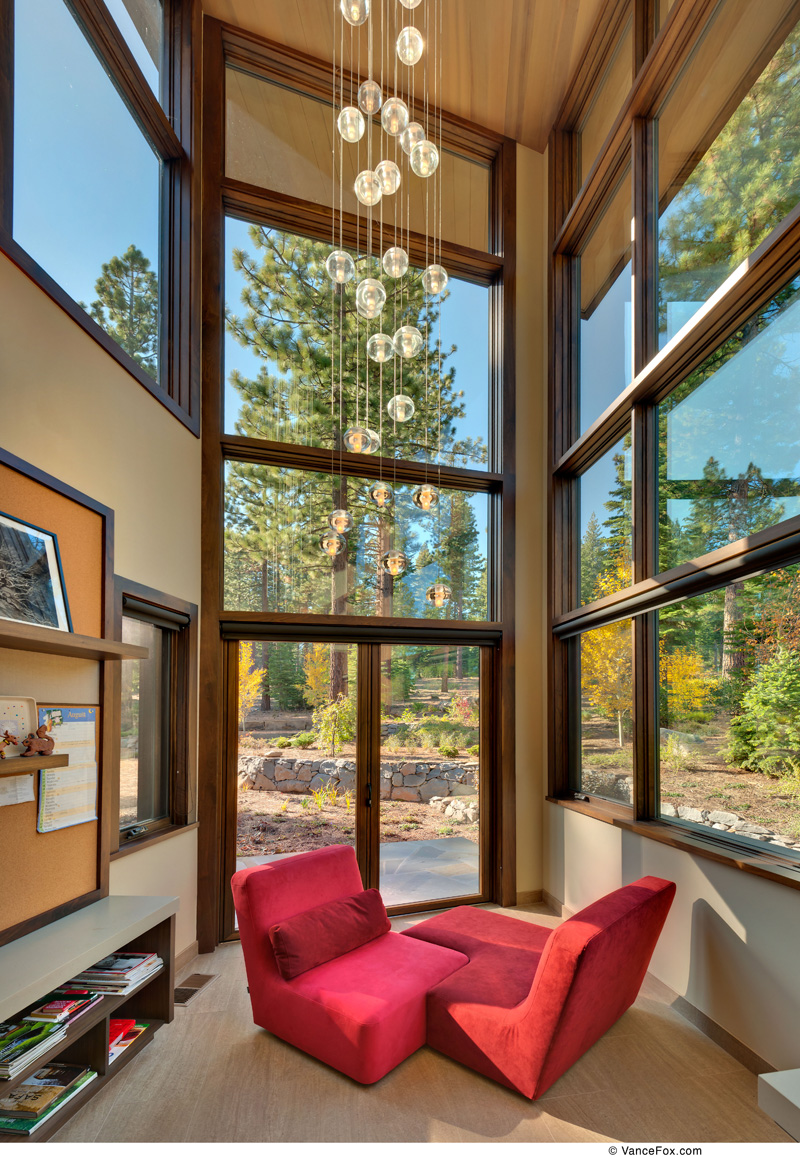 Photo by Vance Fox
Valhalla is a unique yet approachable piece of architecture that defies categorization into a style, but still fulfills its mission to be a piece of art that reflects its surroundings and the active family that inhabit its spaces.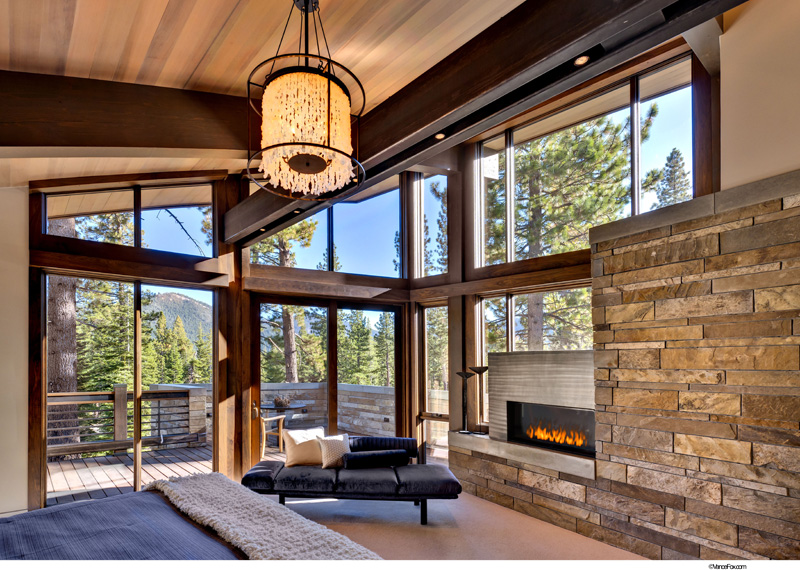 Photo by Vance Fox
Architecture: RKD Architects
Photography by Vance Fox and Gibeon Photography