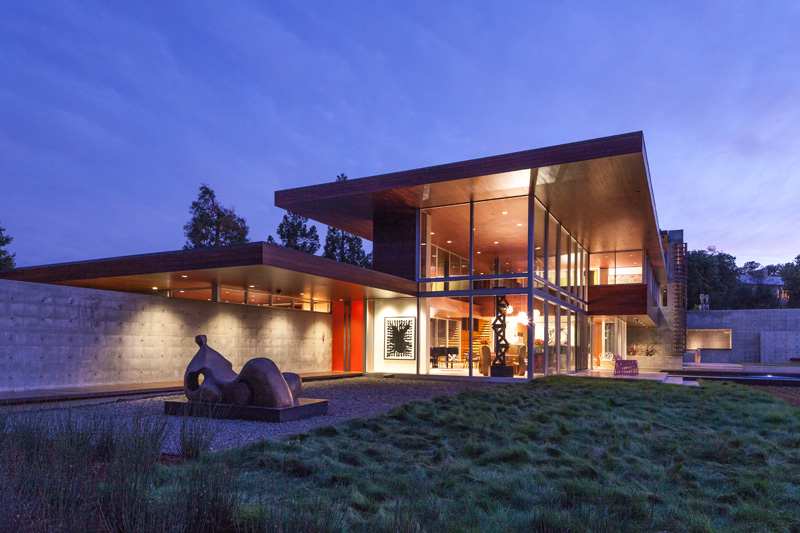 Swatt|Miers Architects have completed a home in Portola Valley, California, that was designed for an avid art collector.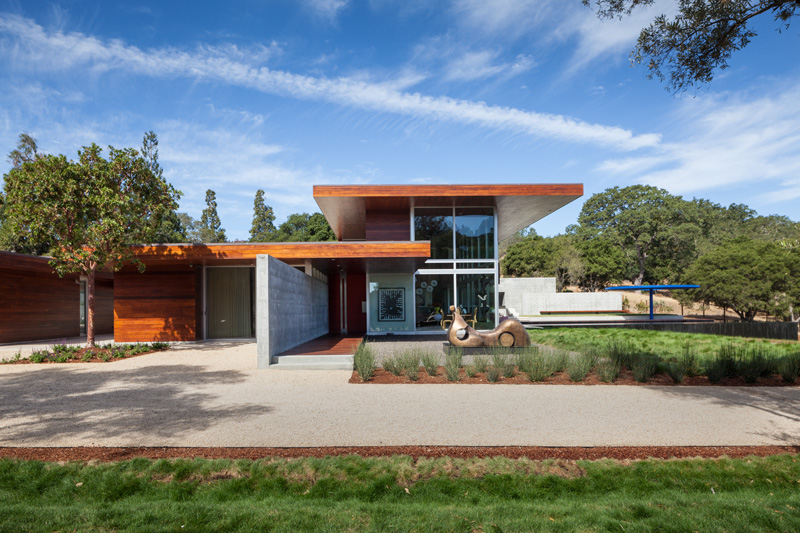 The home, built on a 3.8-acre site, is a beautiful, gently sloping parcel, with mature oak, cedar and pine trees.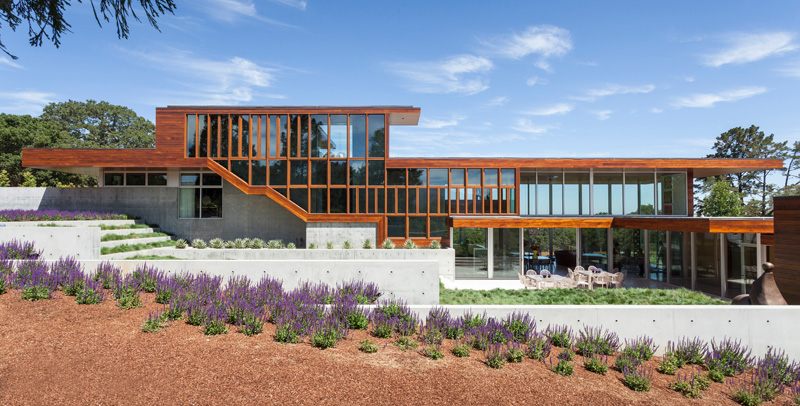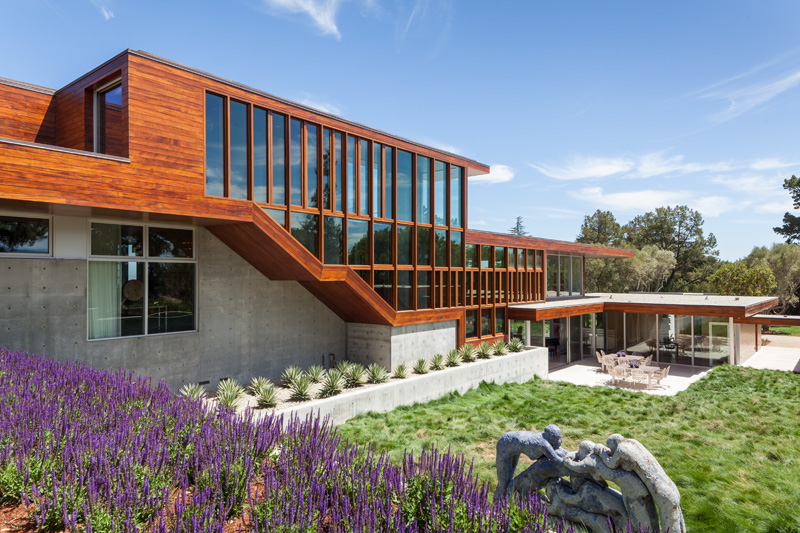 The architects mention that their client's main desire was to "live in a house that was itself a work of art."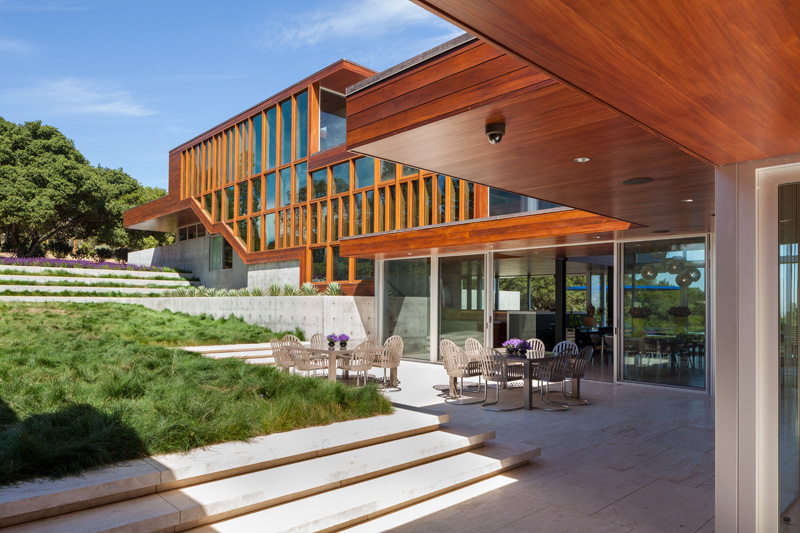 The home is L-shaped, anchored by a three-story concrete wall, that projects into the landscape to frame outdoor spaces on both sides of the house.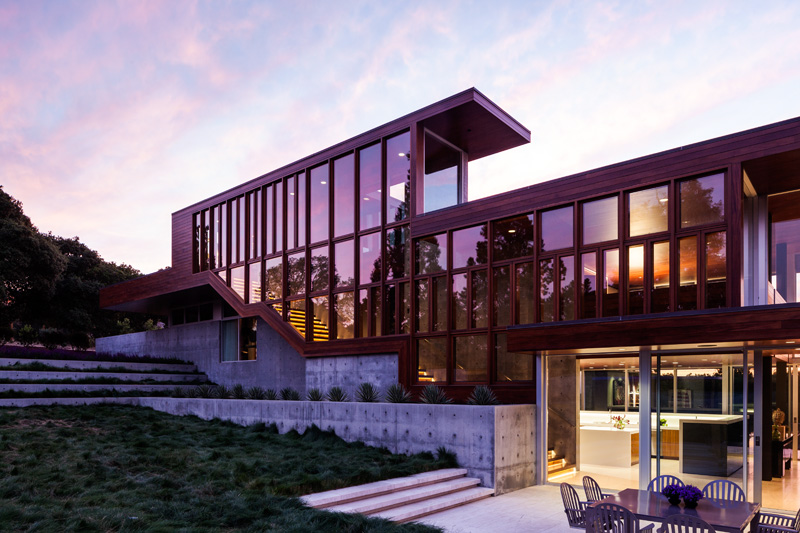 Perpendicular to the house and topography, is a 75' long swimming pool with linear wood deck, and rectangular lawn.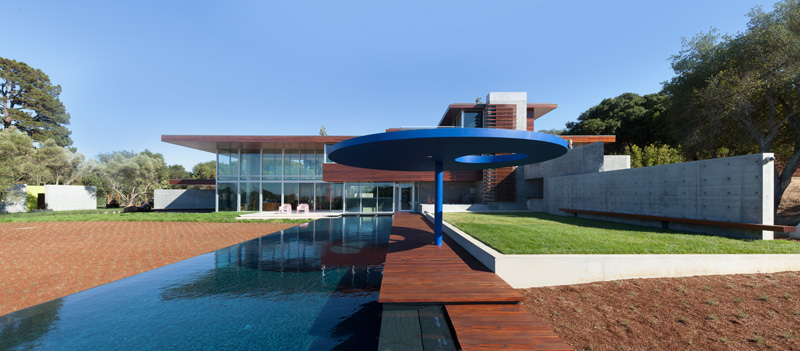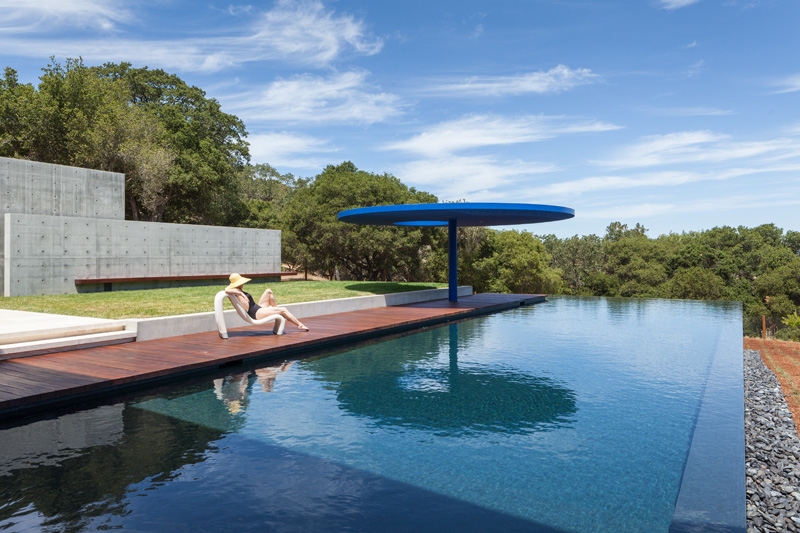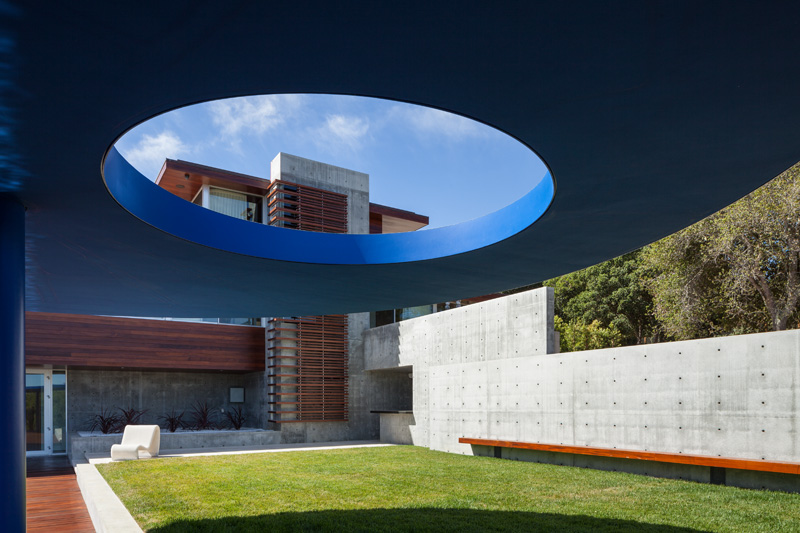 Wooden slats have been used to provide privacy and to break up the concrete wall.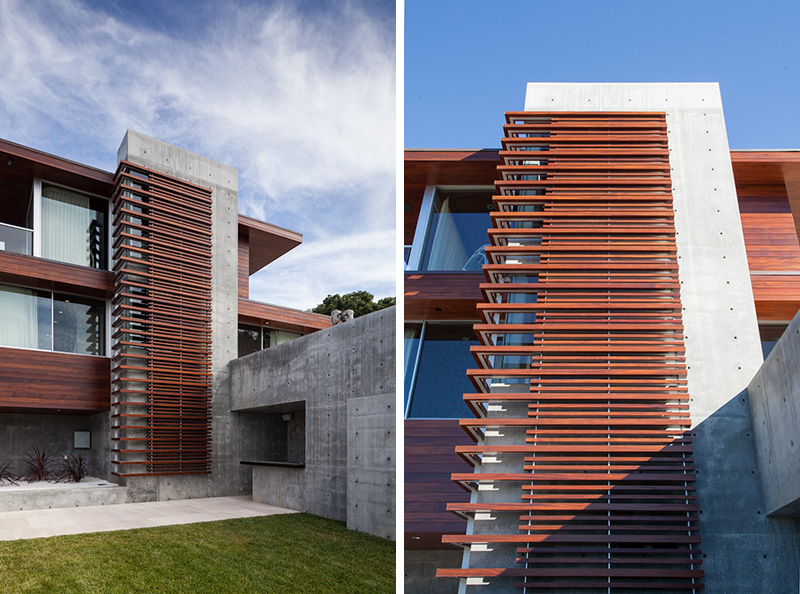 Art is on display throughout the home, such as this piece in the garden.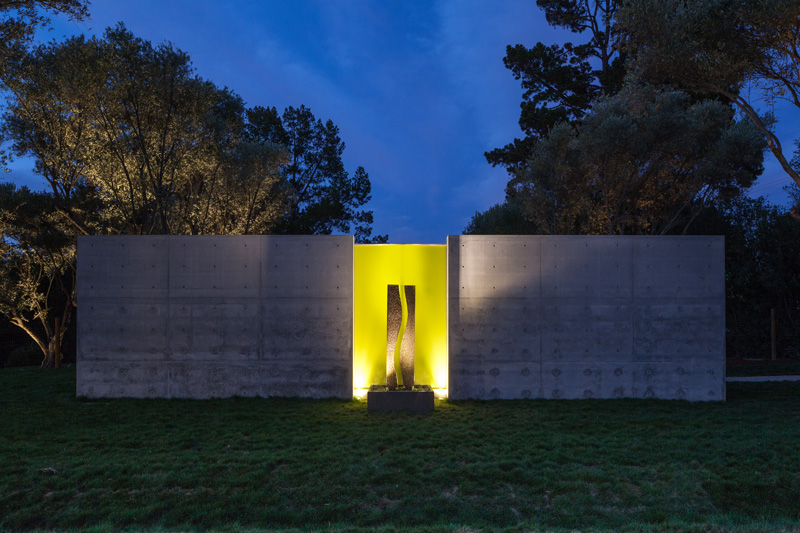 A bold orange door welcomes you to the home.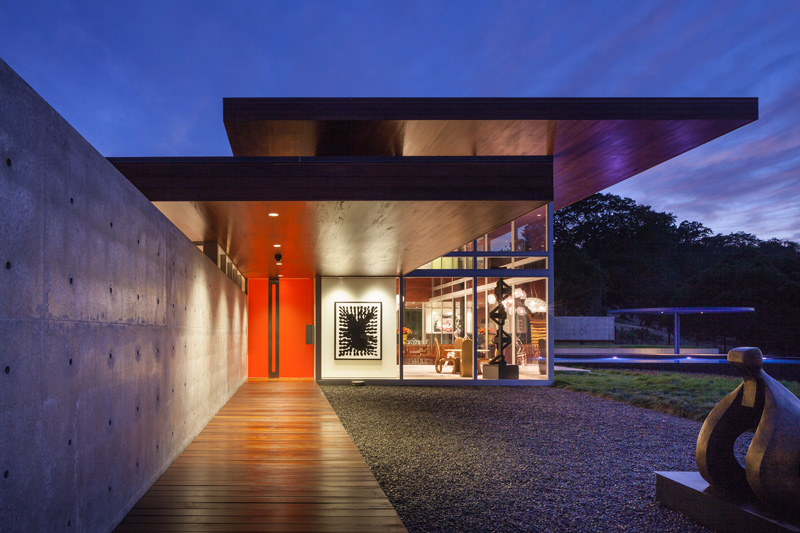 Each floor is connected via the large wooden staircase.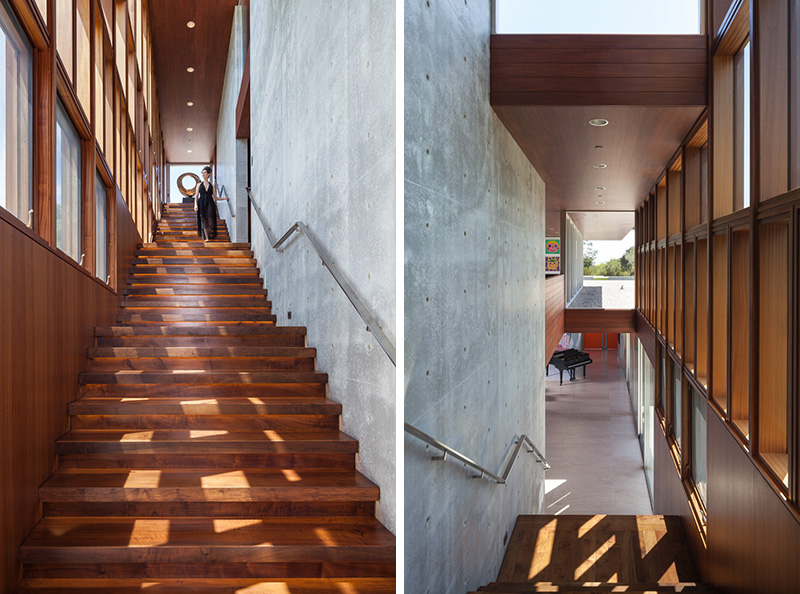 A wall of windows adds lots of light to the space.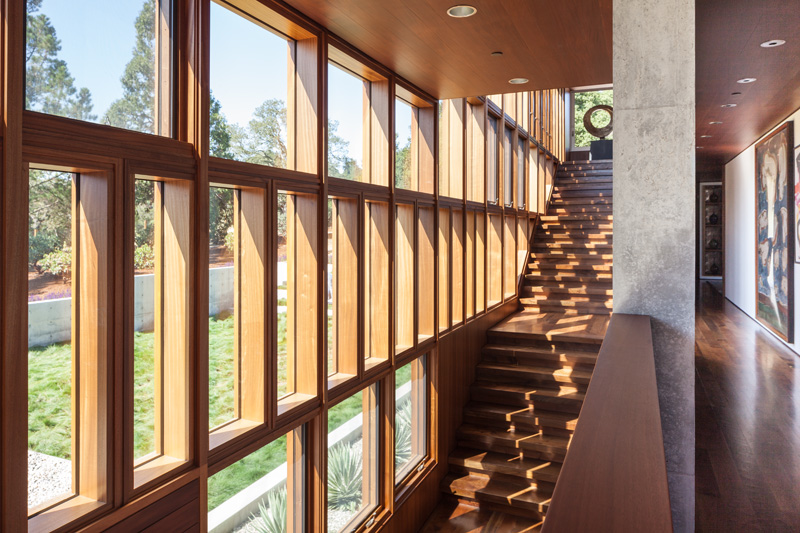 All of the interior design in the home was completed by the home owner, Nicole Vidalakis.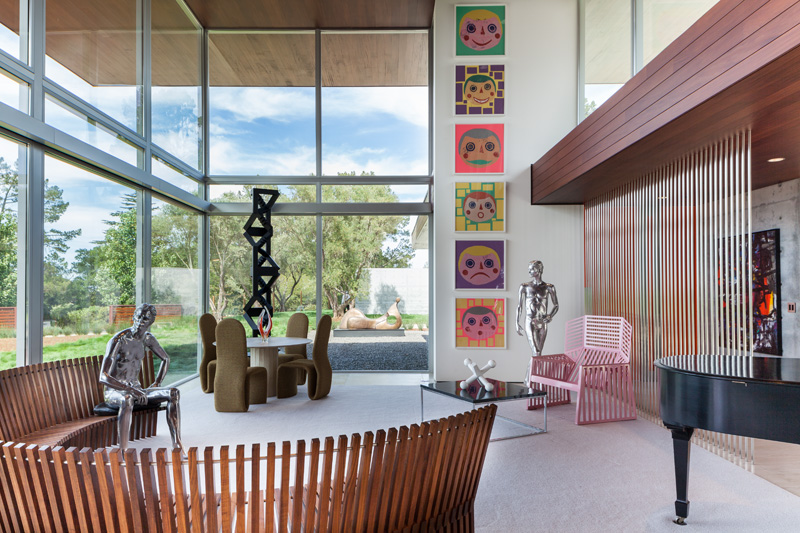 Large windows provide expansive views of the outdoor spaces.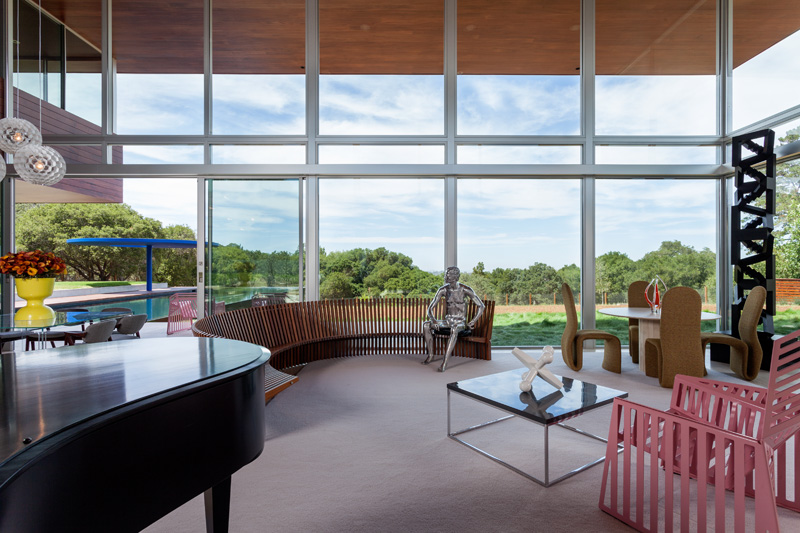 The open floor plan has enough space to have two 8-seater dining tables.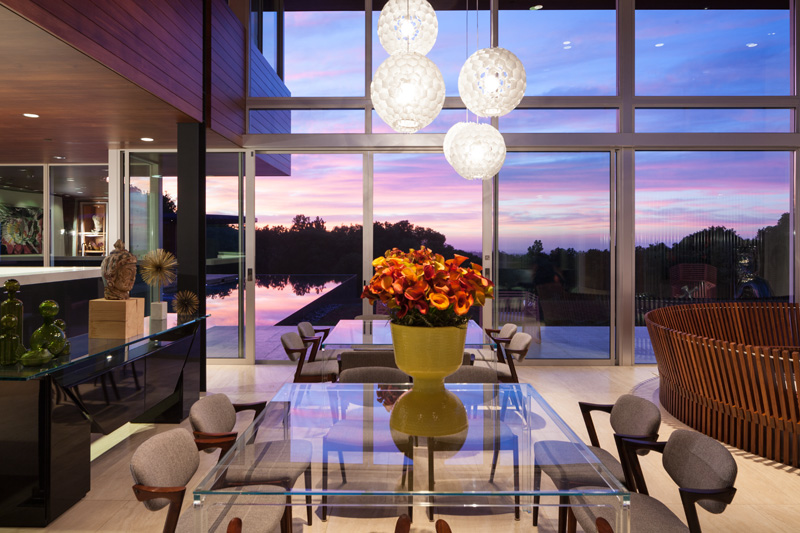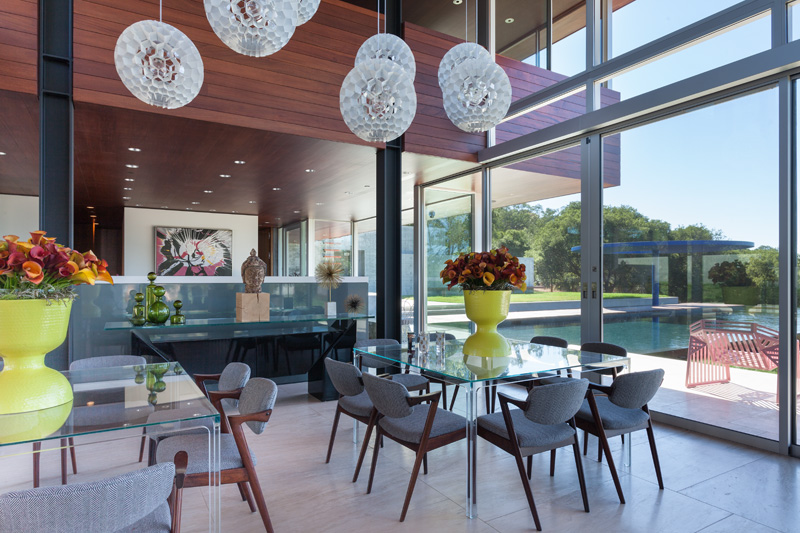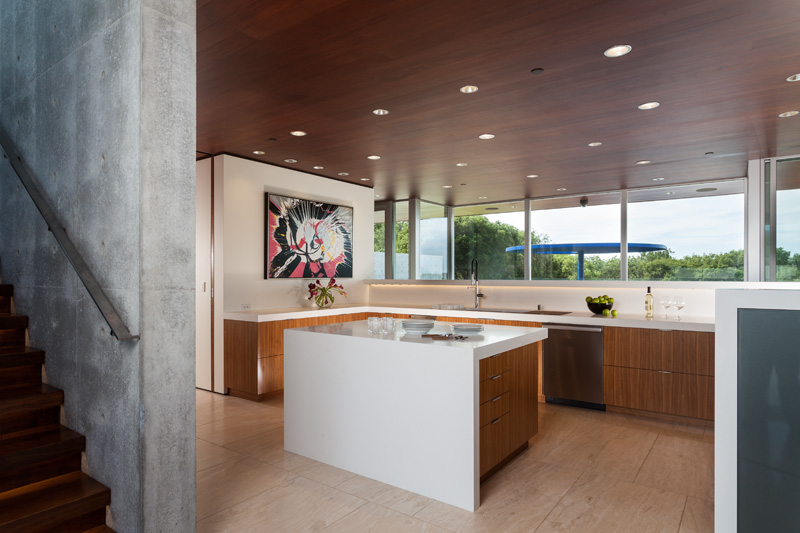 This bathroom has a stand alone bathtub, with a door that opens to the outdoors.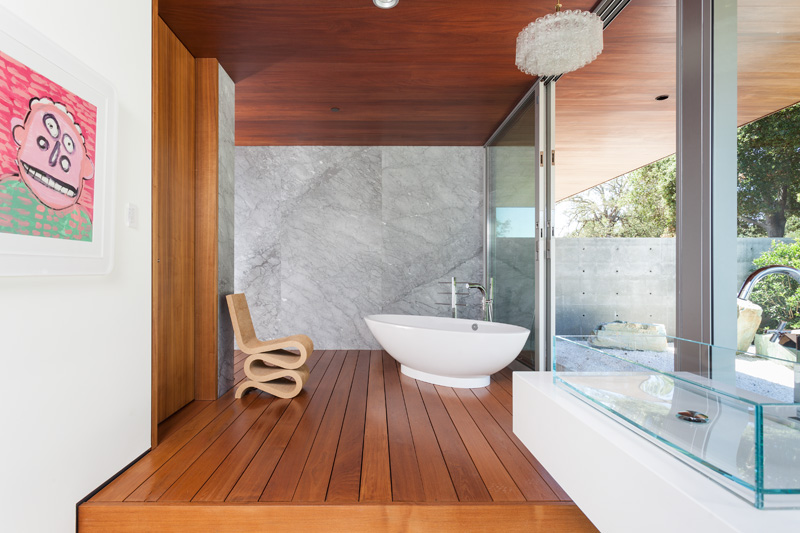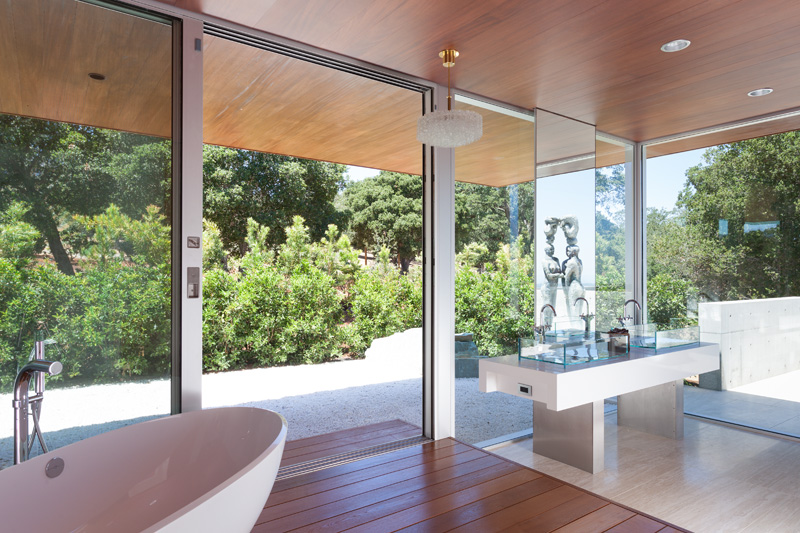 In this bathroom, a bulbous sink with a tall vertical mirror become a focal point.