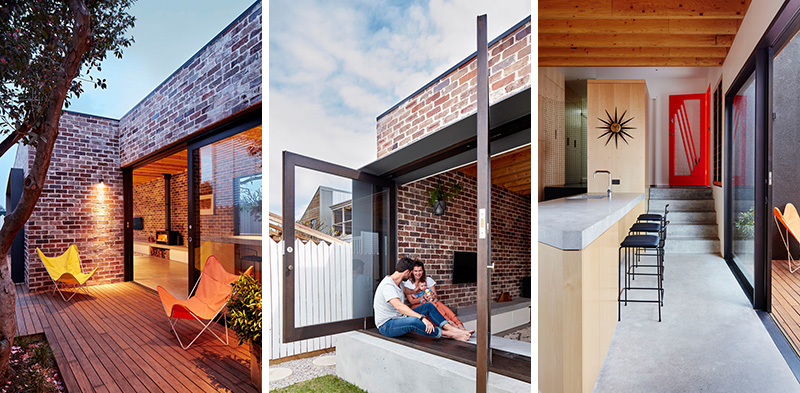 THOSE Architects have recently completed a light-filled home for a young family in Sydney, Australia.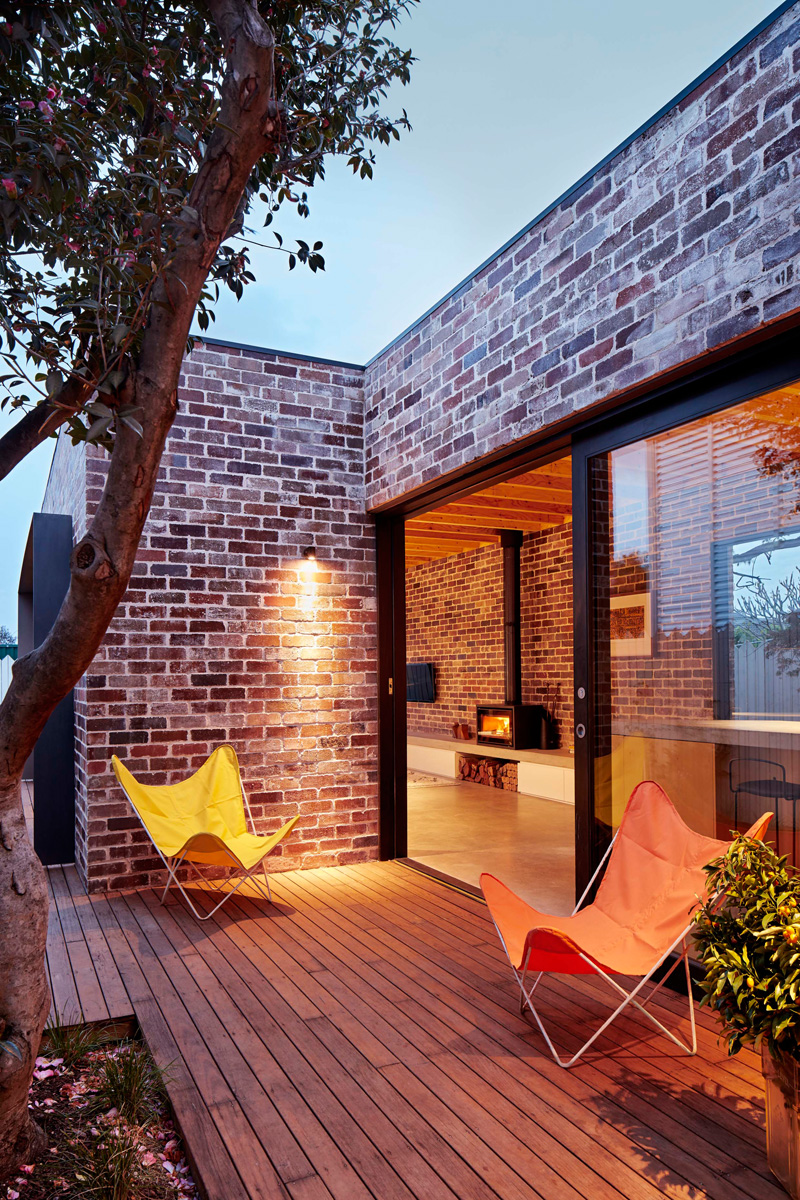 The home was originally owned by the clients grandmother, but needed an update, as it was designed over 60 years ago, and was unsuitable for the lifestyle of a young family today.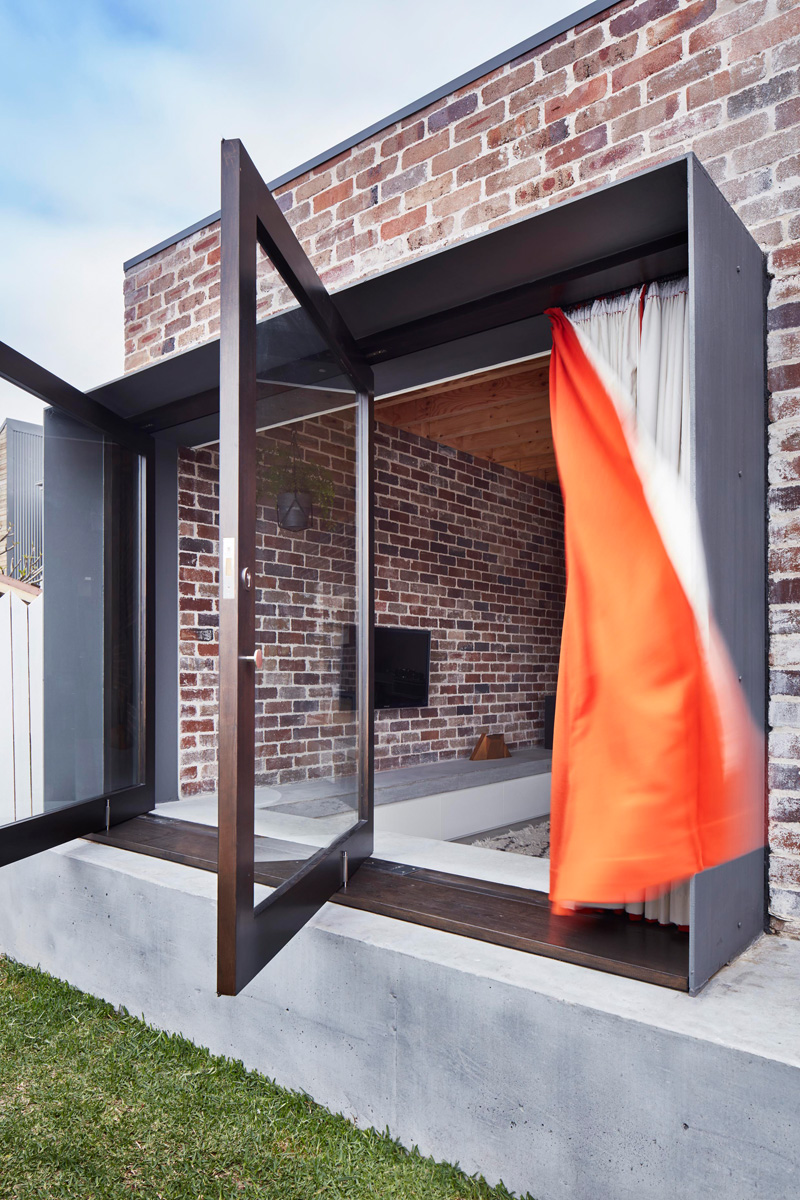 One of the key features added to the home, are these large windows that allow you to sit on the window sill.
Around the corner from the large windows, are some sliding doors that open the living space to the backyard.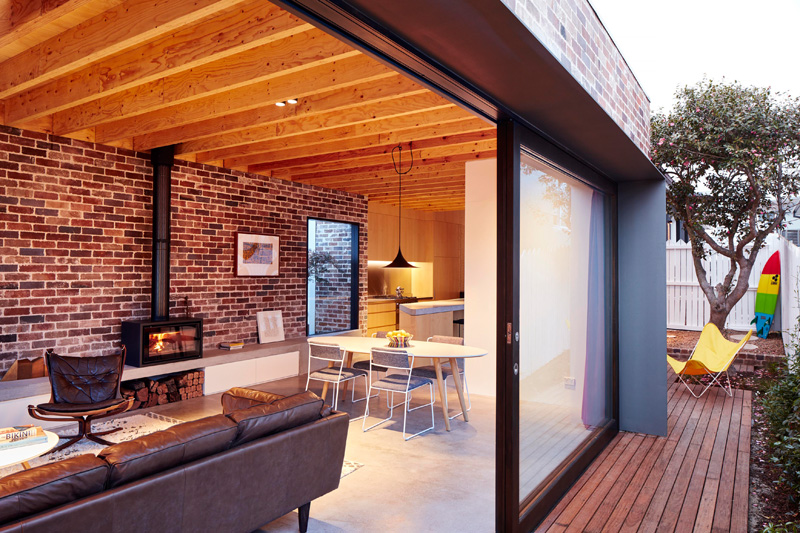 Inside, there is custom concrete work that provides a built-in storage for firewood.
You can see that the concrete form wraps around and becomes bench seating until the window.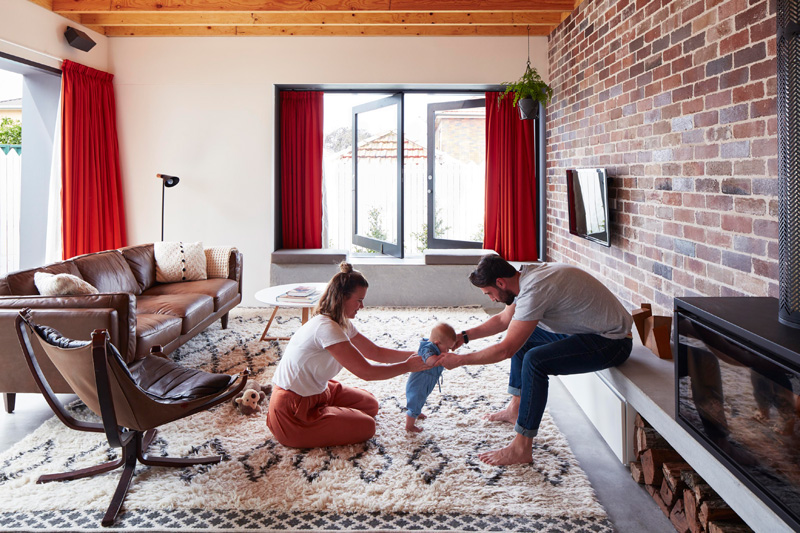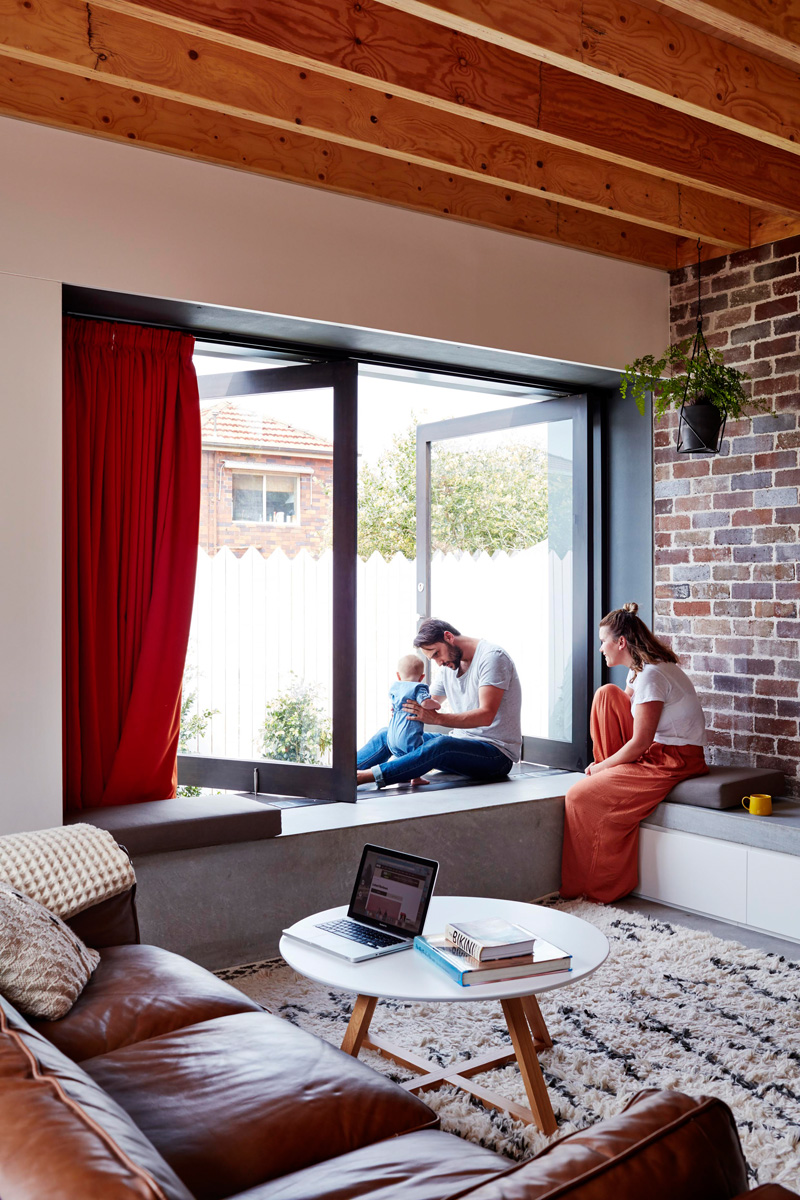 The dining room is located between the living area and the kitchen.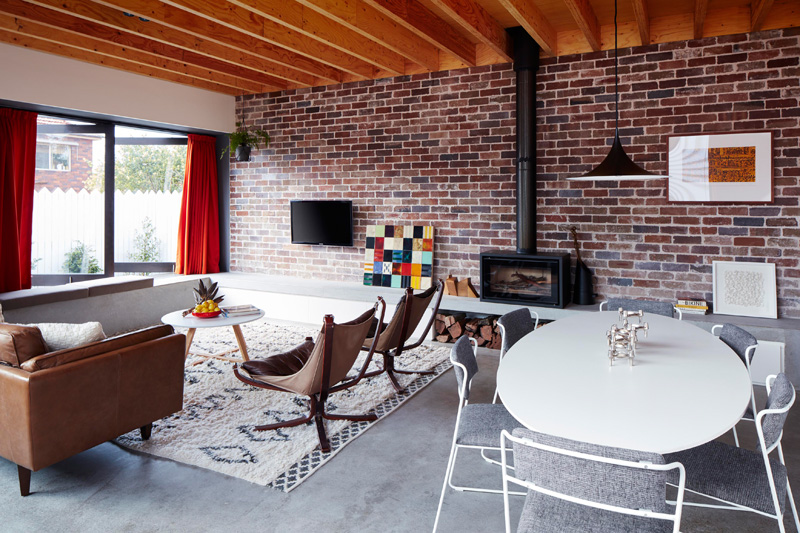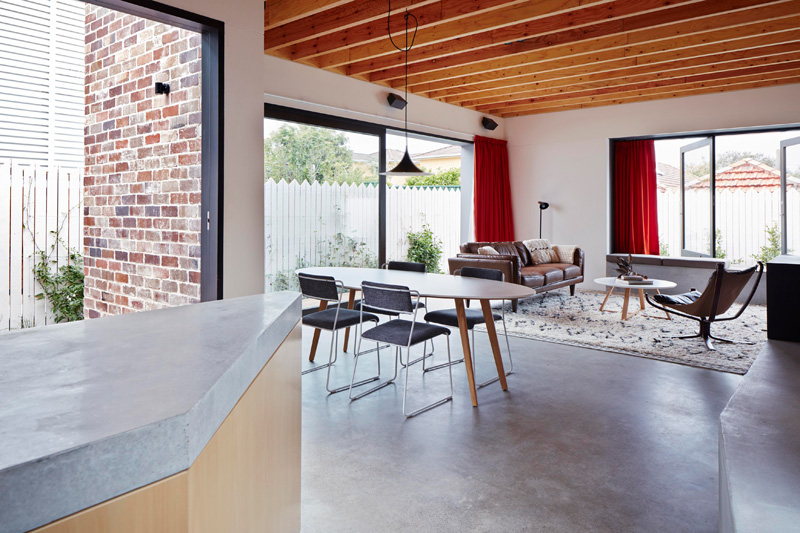 The custom concrete work continues into the kitchen, with the counter-top also made from concrete.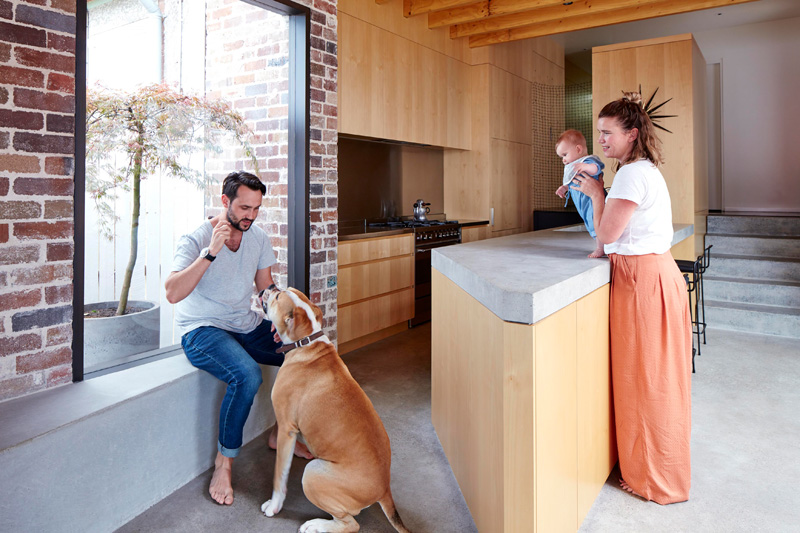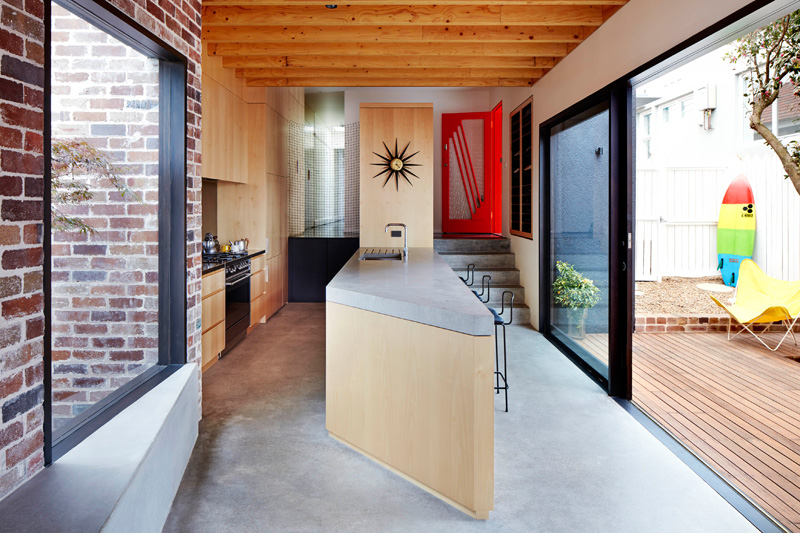 A pop of red in the door adds a touch of color to the space.