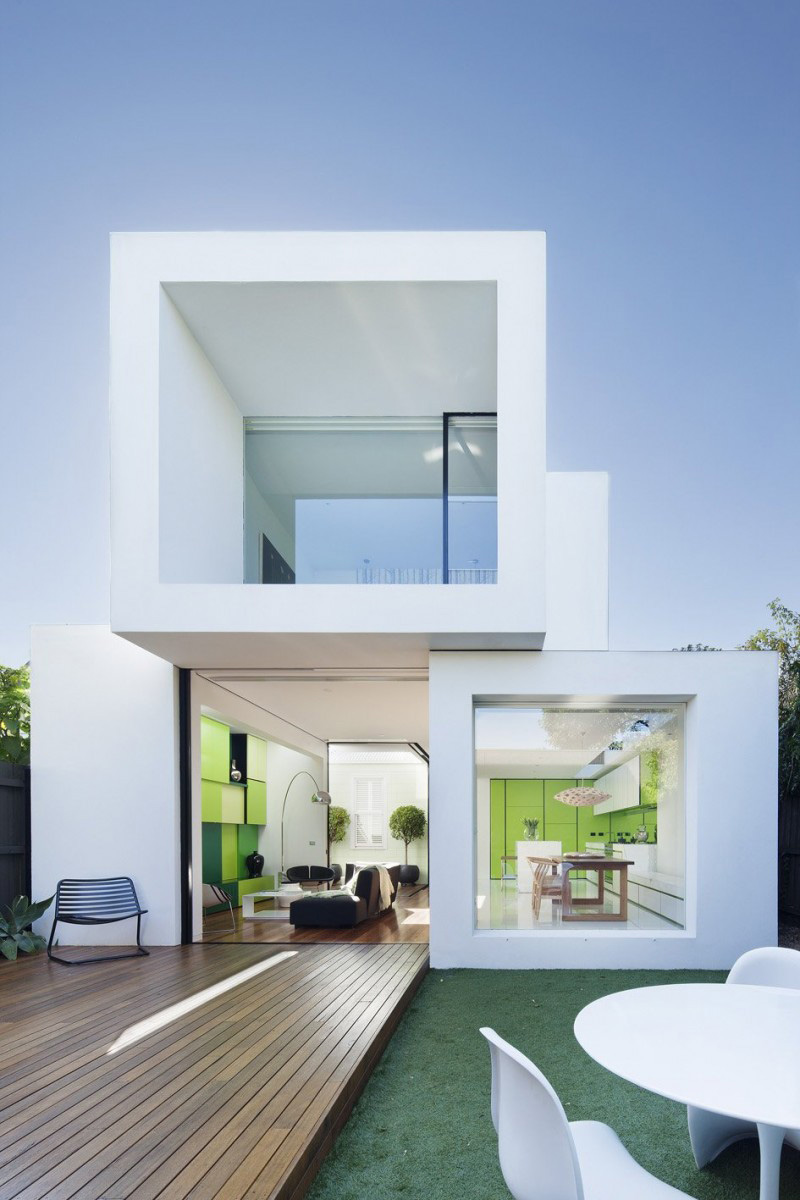 Matt Gibson Architecture designed the Shakin Stevens House in Melbourne, Australia.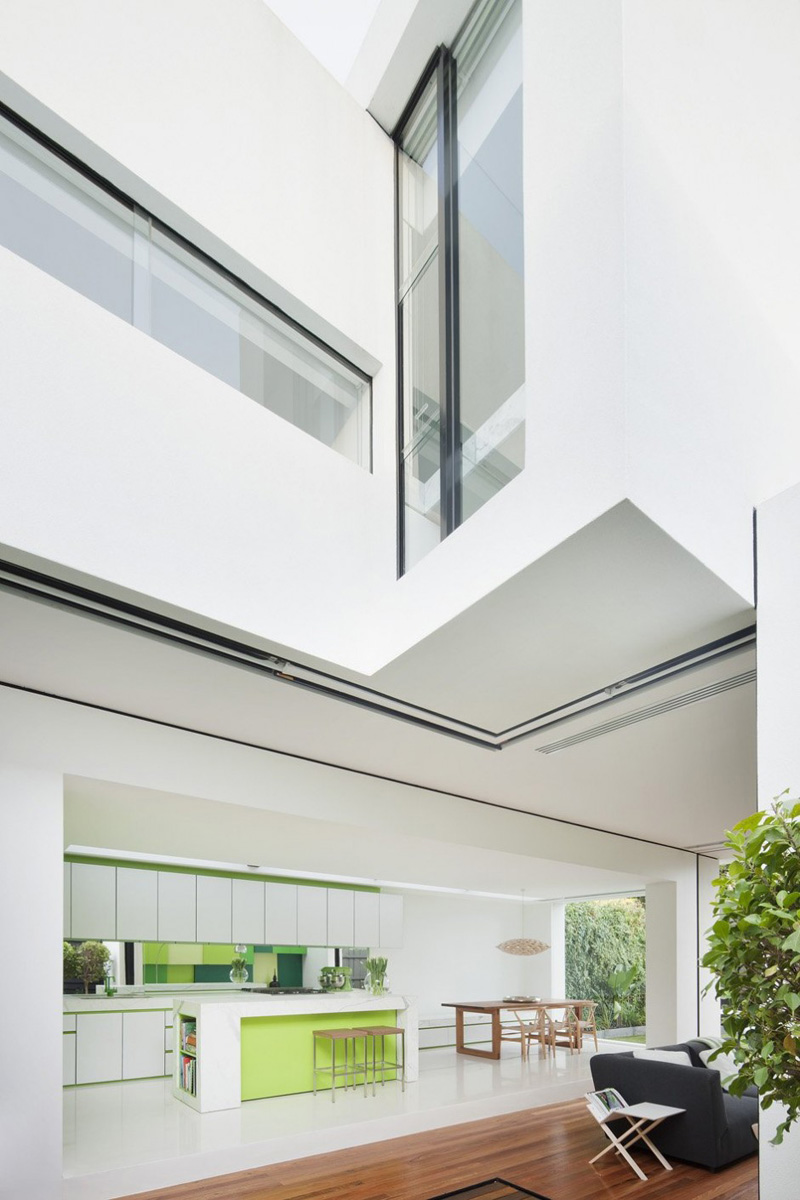 The designer's description
The conceptual drive of the project is largely in response to a brief which crystallised into a need to be connected with 'green' space.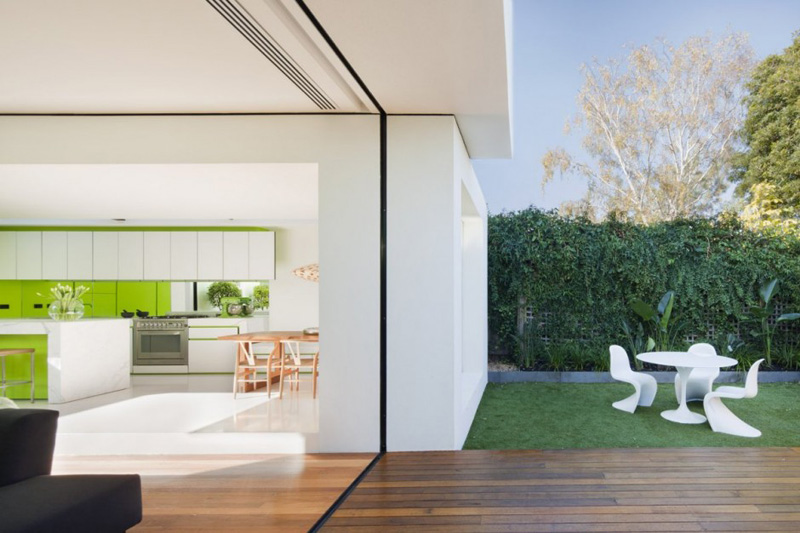 In a clear formal idea, the rear of the house composes 3 extruded white cubes that look essentially like they have been let go, landing like dice randomly on top of each other.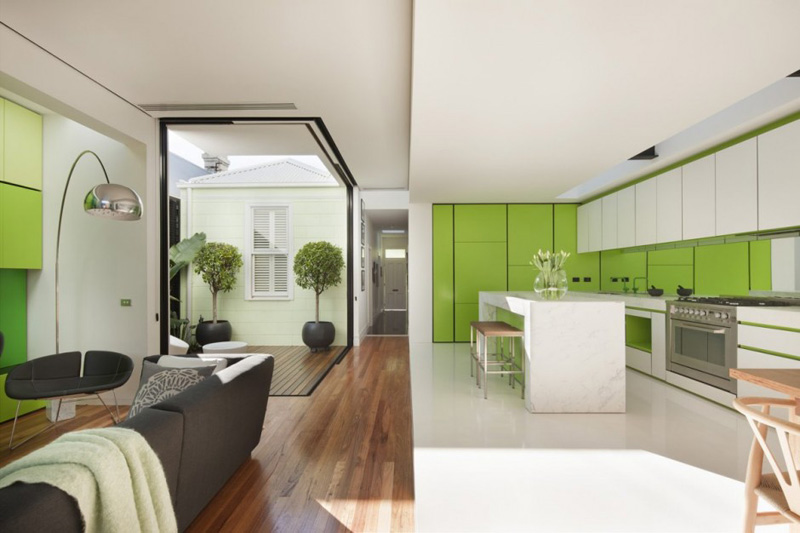 The cubes which are opened at their ends (or sides where required) are utilised as devices to orchestrate views to green elements within the structure itself or beyond the site.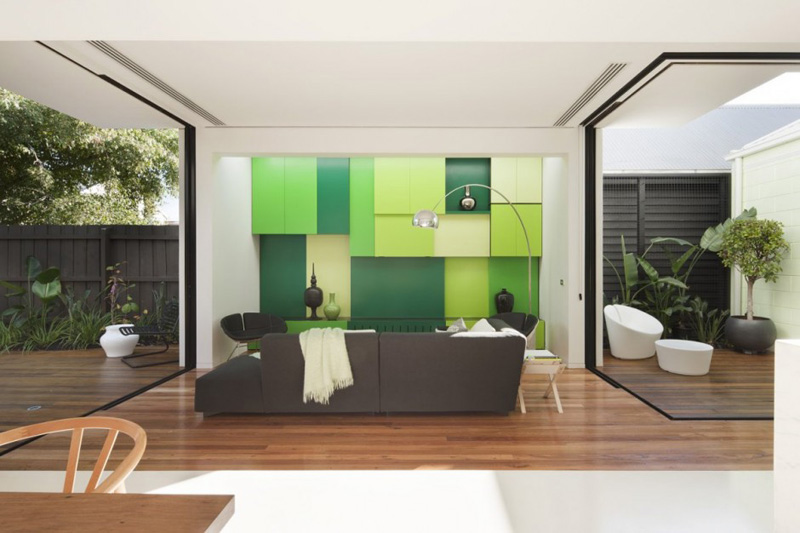 This project embraces it 'green-ness', with interior, exterior and landscape -through colour – all informing each other with equal importance.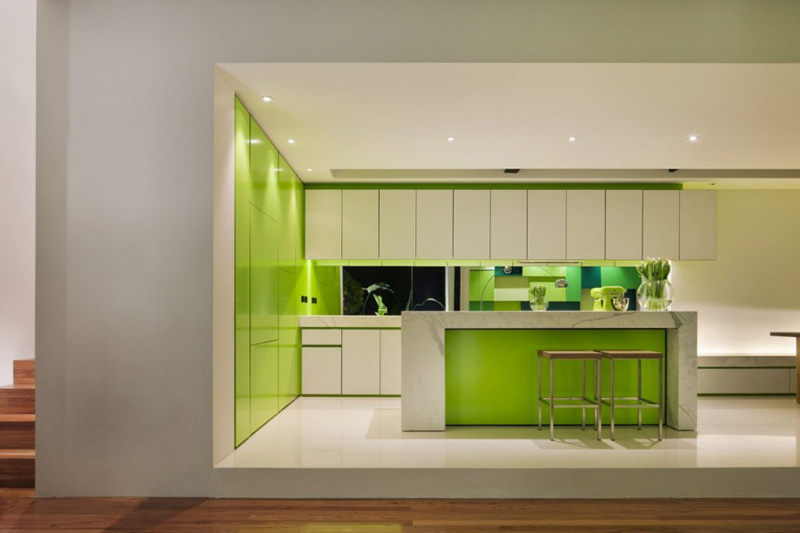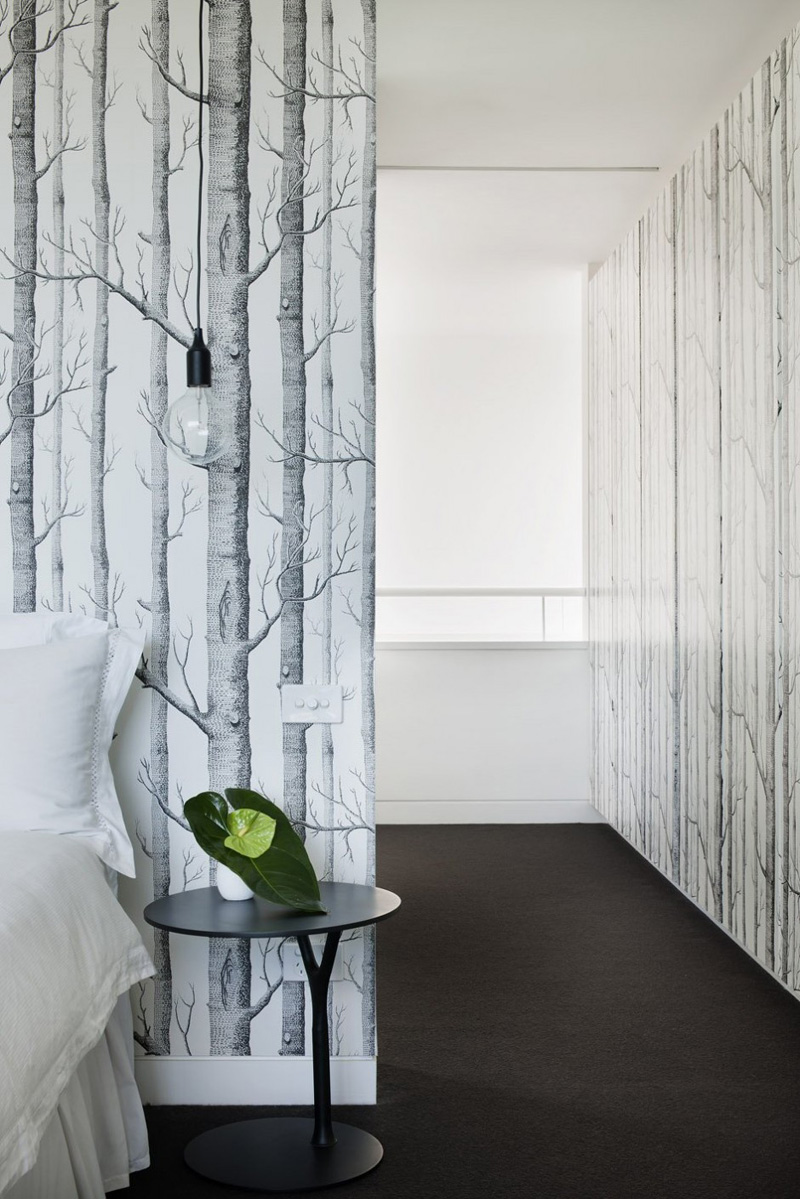 Architecture: Matt Gibson Architecture + Design