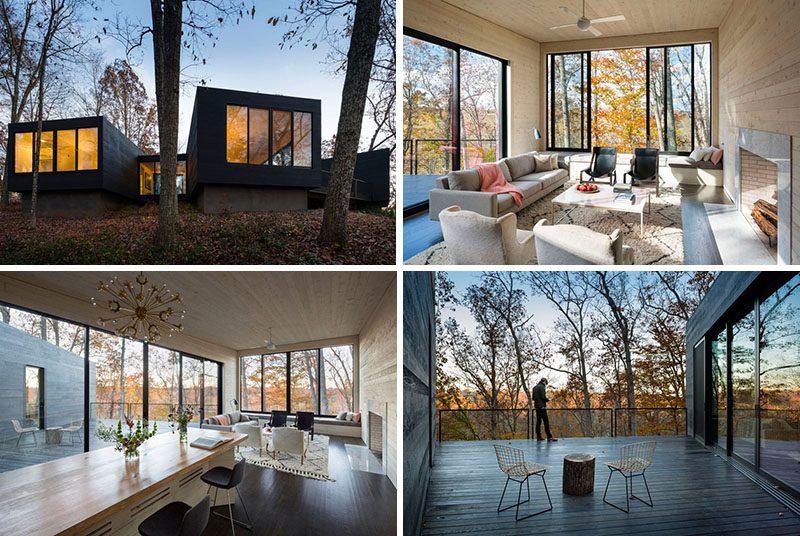 Virginia based architects, ARCHITECTUREFIRM, have designed a river house on a wooded site for a family with three young boys.
To reach the house, there's an almost 1/2 mile long drive through the woods arriving at the studio/garage, where visitors can leave their cars and walk to the house, providing a feeling of hiking into the house and slowly removing them from city life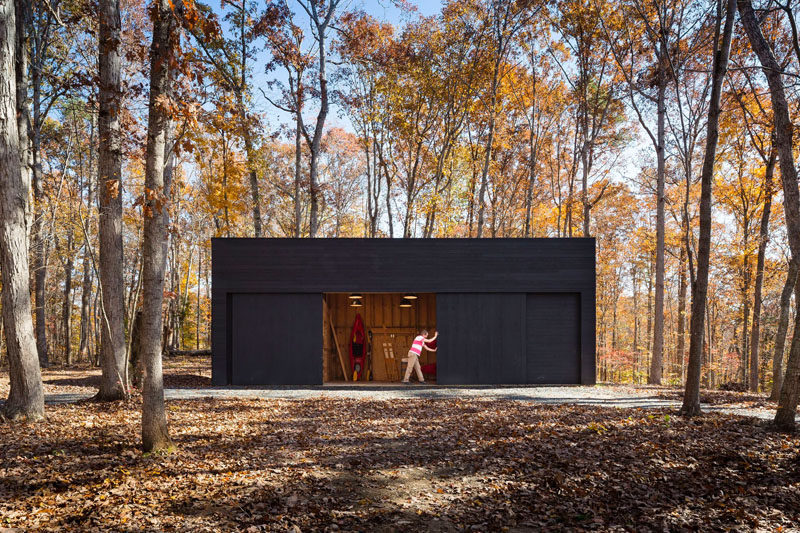 ---
Upon arriving at the house, you're greeted by a stone paved outdoor area focused on a fireplace built into the design of the house.
---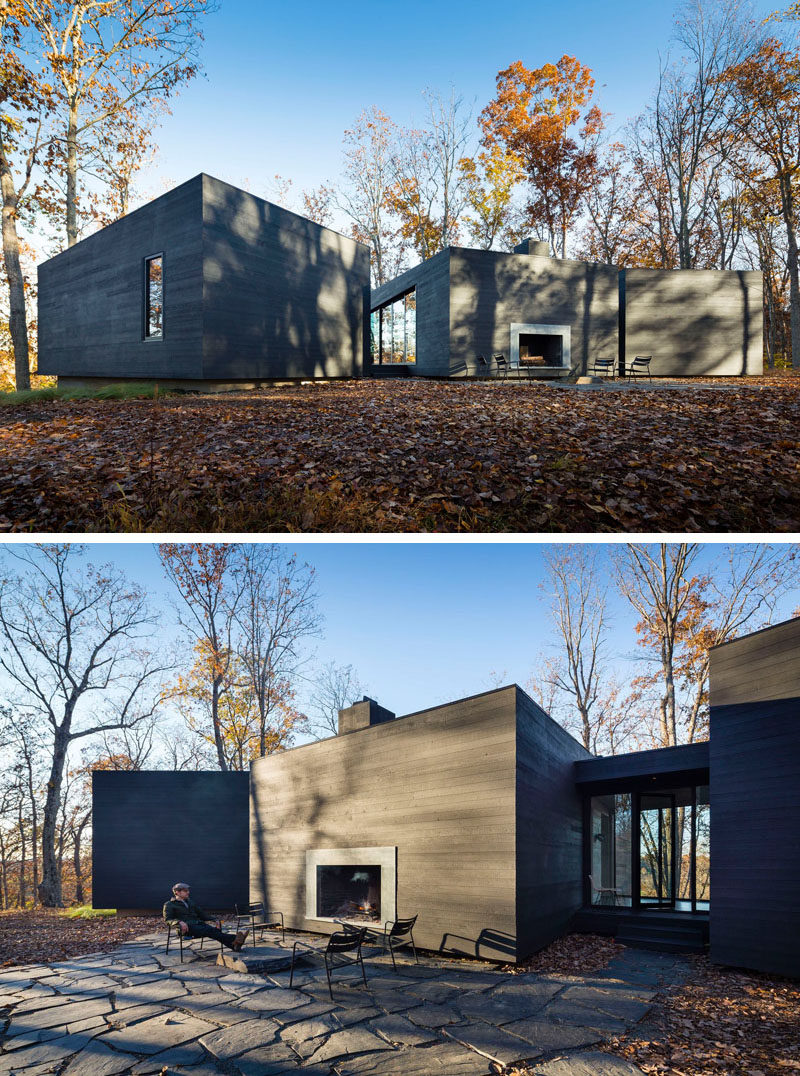 ---
The home is split up into three different areas, the middle area is for the kitchen and the living room, while another area houses the parents and kids bedrooms, and the third area is for guests.
---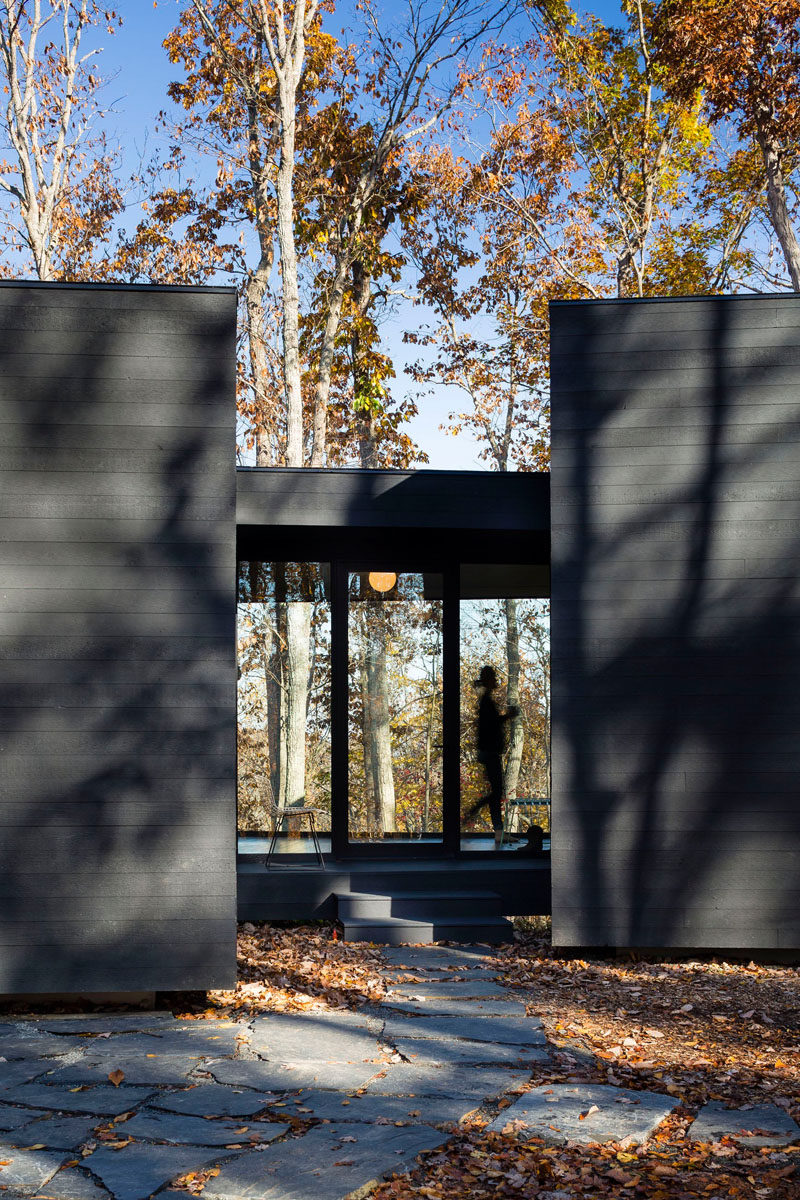 ---
In the entryway, artwork hangs above a bench, ideally positioned for taking off shoes.
---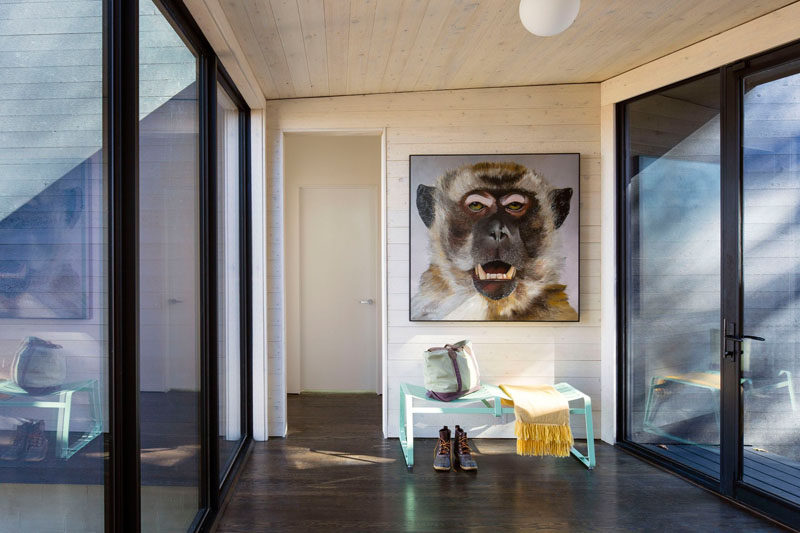 ---
In the main living area, a large kitchen island doubles as a dining table and the kitchen runs along the back wall.
---
---
The kitchen and dining area flow into the living room, with built-in bench seating under the window. Large doors with black frames can be slid open to provide access to the deck.
---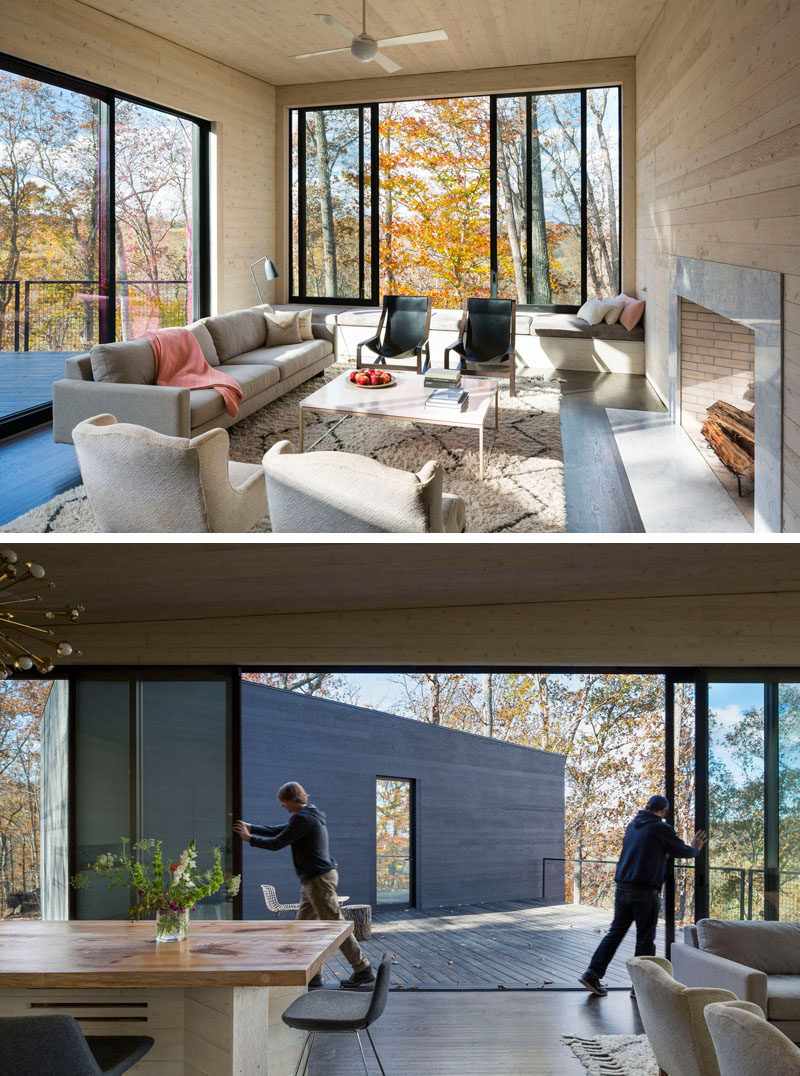 ---
On the other side of the deck is the guest area that overlooks the forest.
---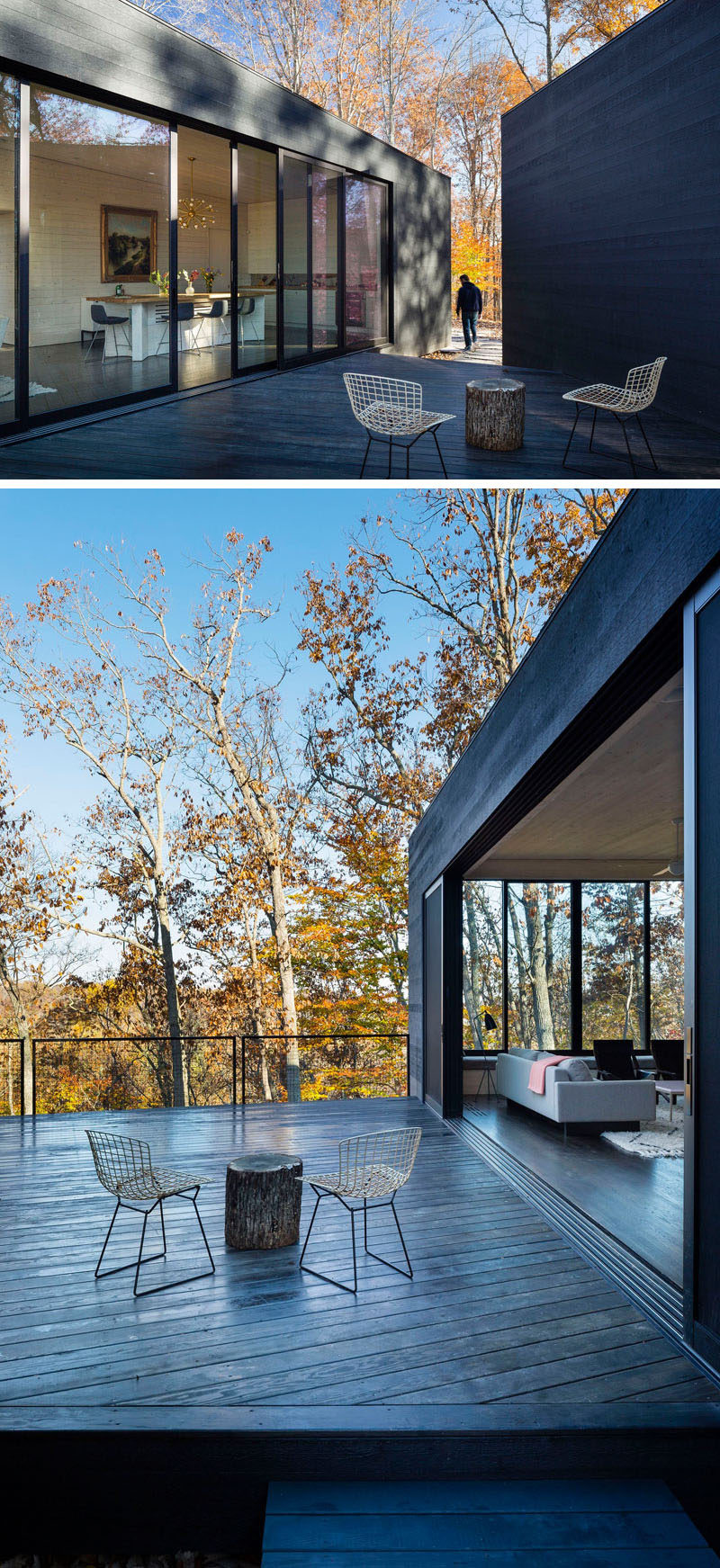 ---
When looking at the home from this angle, you can see the bedrooms on the left, then the entryway, the living room, the deck and then the guest area.
---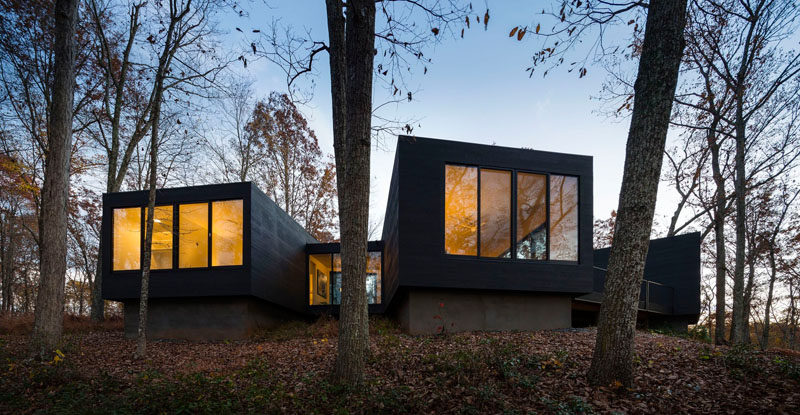 ---
Back inside, there's a hallway that connects the living/kitchen and dining area to the entryway, and then on to the bedrooms.
---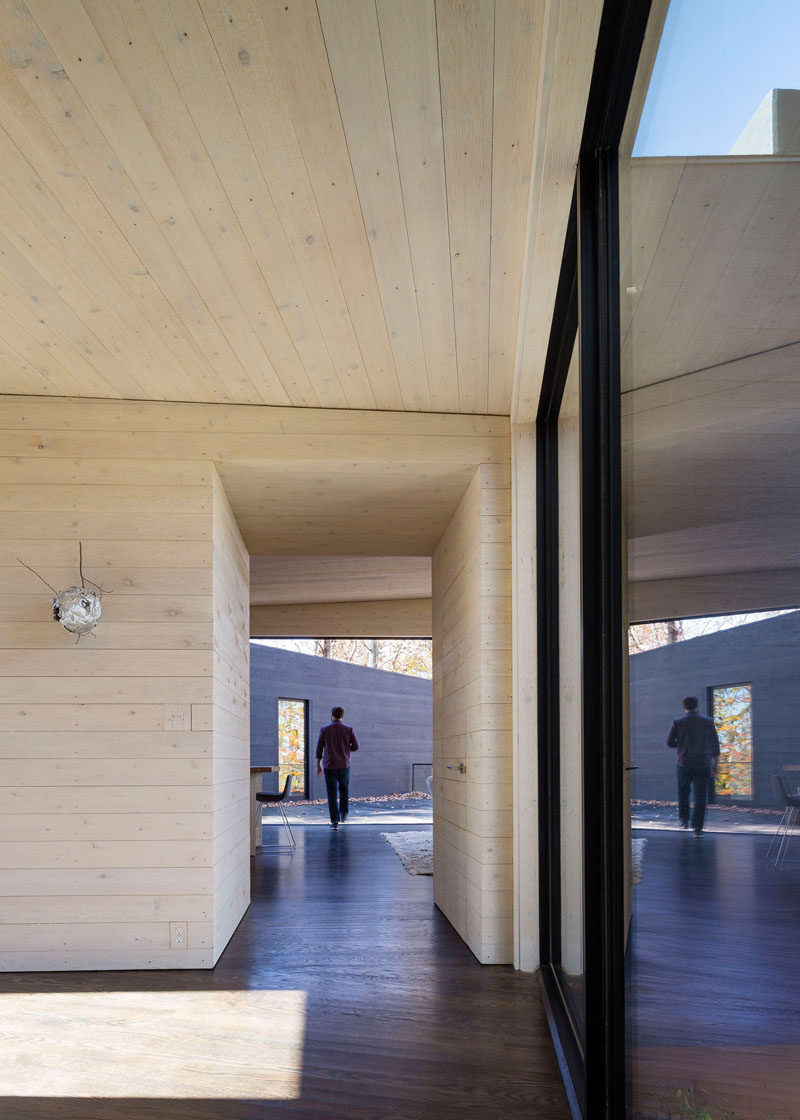 ---
Here's a look at the kids bedroom that has built-in bunk beds that can easily sleep 8.
---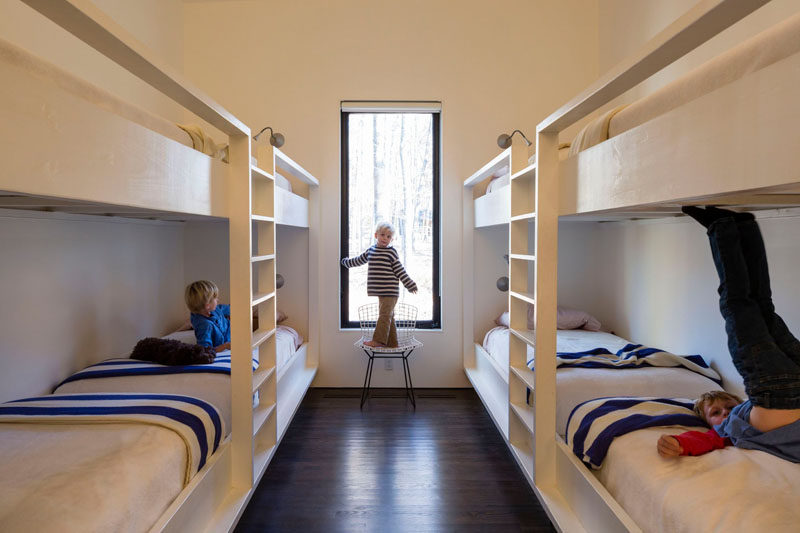 ---