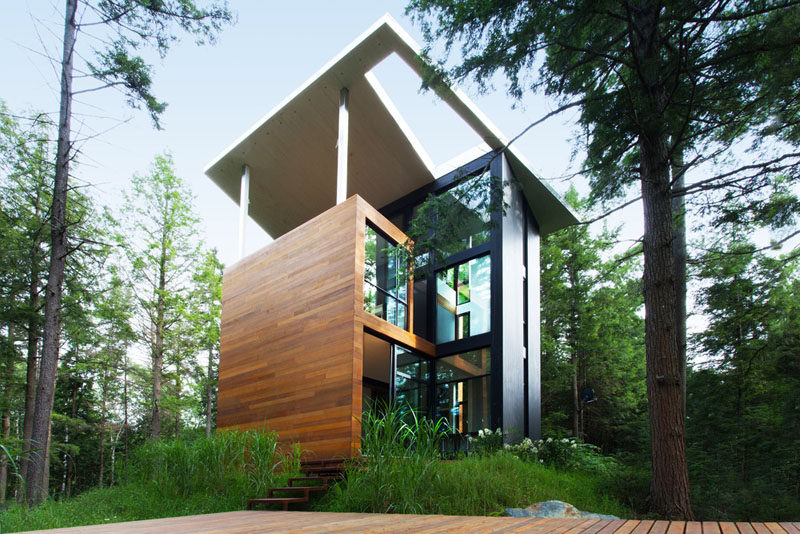 Marie-Claude Hamelin and Loukas Yiacouvakis of architecture firm YH2, have worked together with sculptor Jacek Jarnuszkiewicz, to design a home for himself in East Bolton, Quebec, Canada.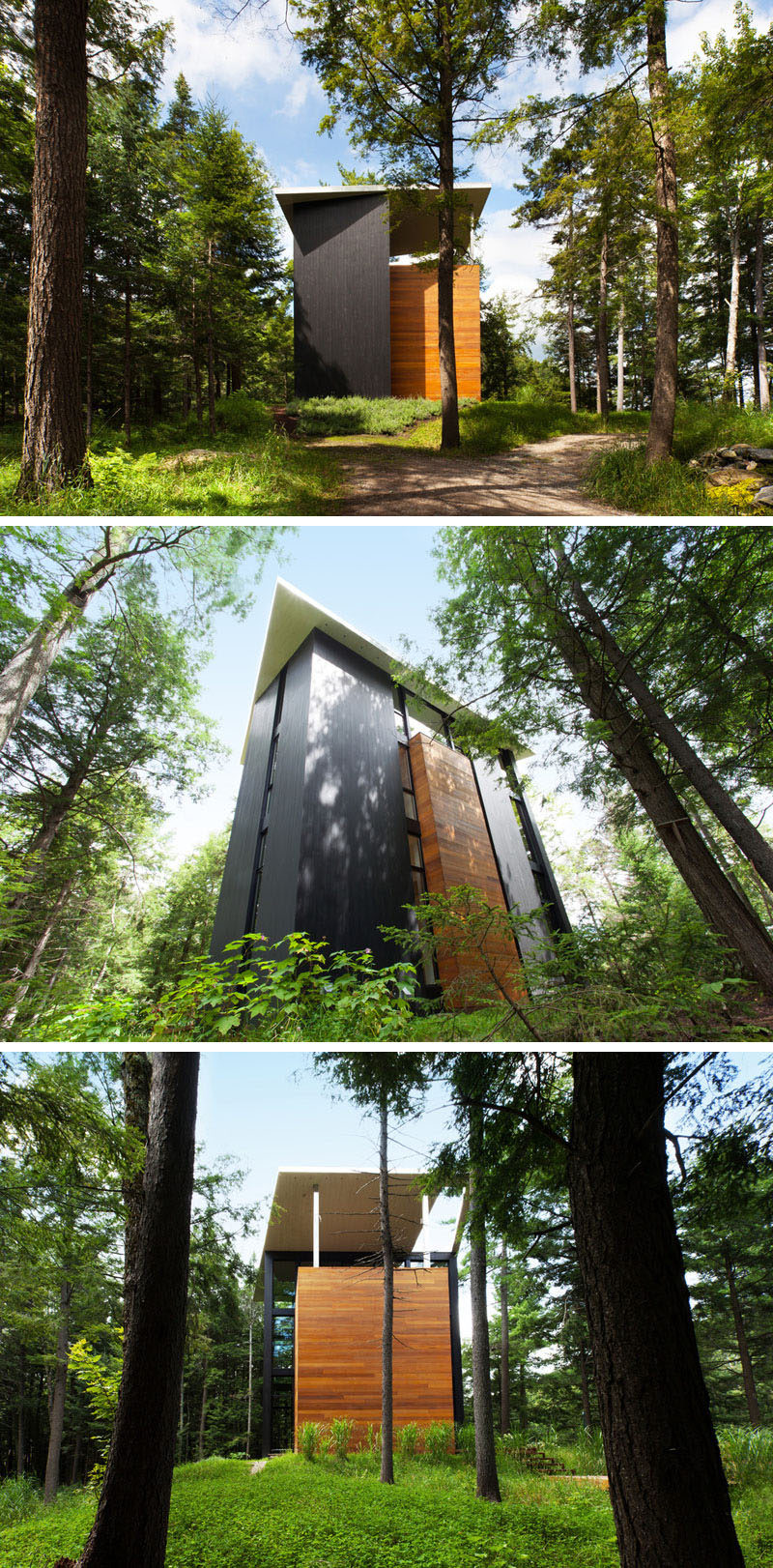 ---
The architects mentioned that 'the project was conceived following the guidelines of the surrealist's exquisite cadaver where each designer builds upon the work done by the previous one.'
This resulted in a vertical home, composing of two wood volumes surrounded by a coniferous forest.
---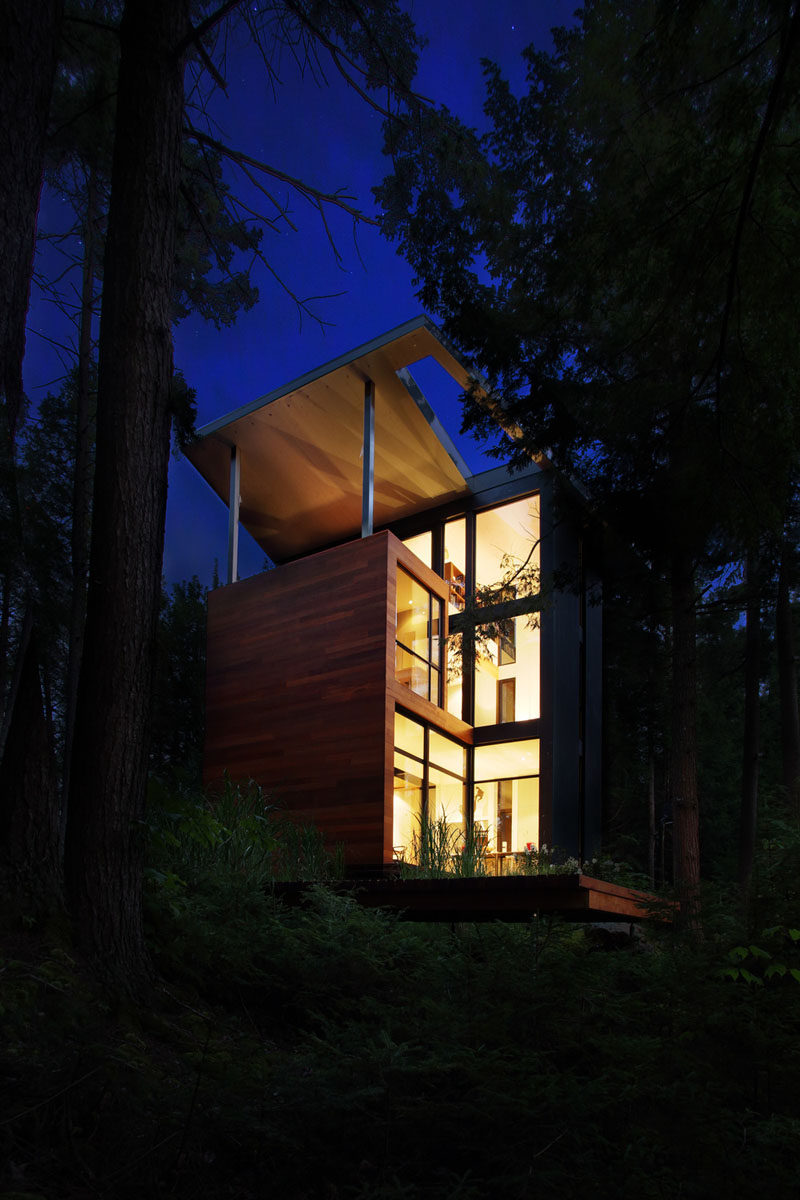 ---
A large covered terrace that's accessed from the living room is like a wildlife observation tower and offers views of the forest below.
---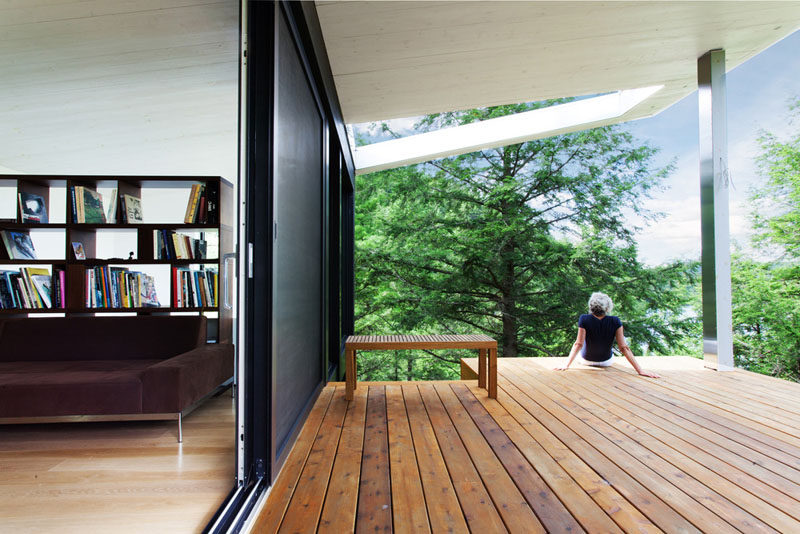 ---
In the dining room, an artistic detail that looks like scales, travels up the wall, and guides your eye to the glass in the ceiling above.
---
---
The home also features large floor-to-ceiling windows throughout, which allow the natural light to fill the home and bounce off the expansive white walls.
---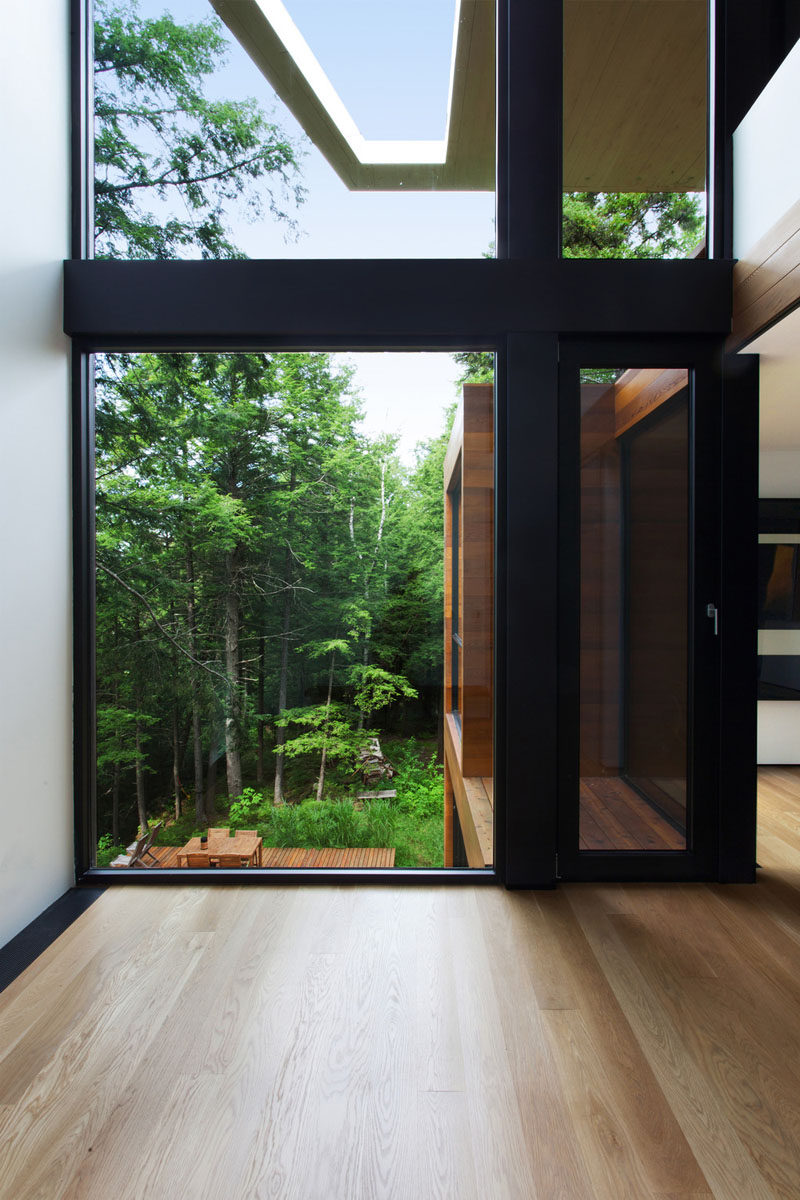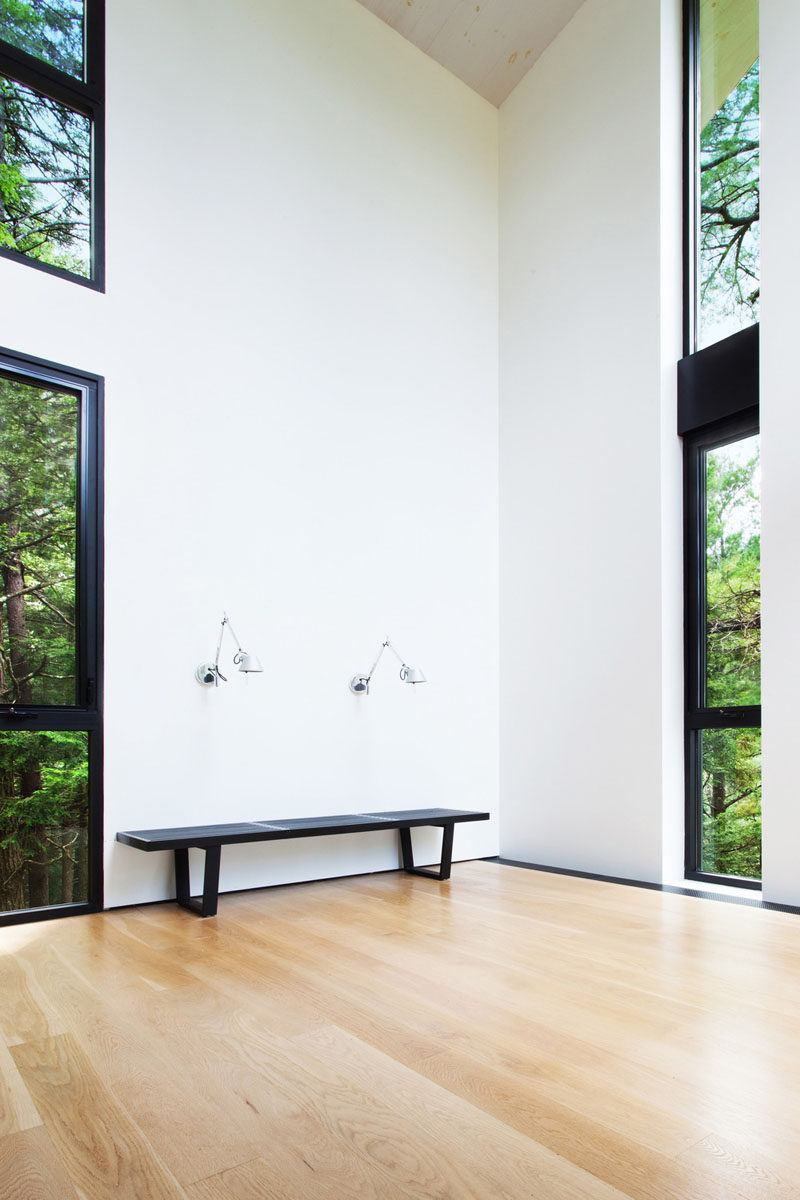 ---
A simple kitchen is located near the dining room, and black stairs lead you to the upper level of the home.
---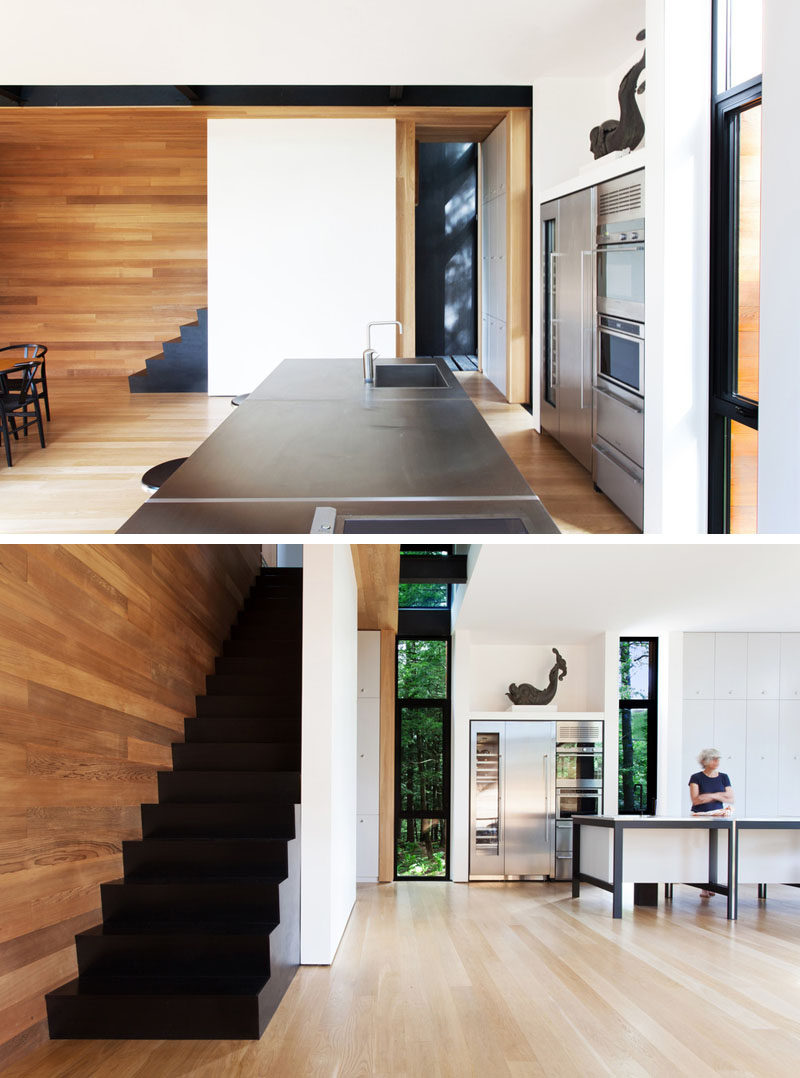 ---
Upstairs, you can see the glass flooring with views of the lower level.
---
---
The artistic wall carries right through into the bathroom.
---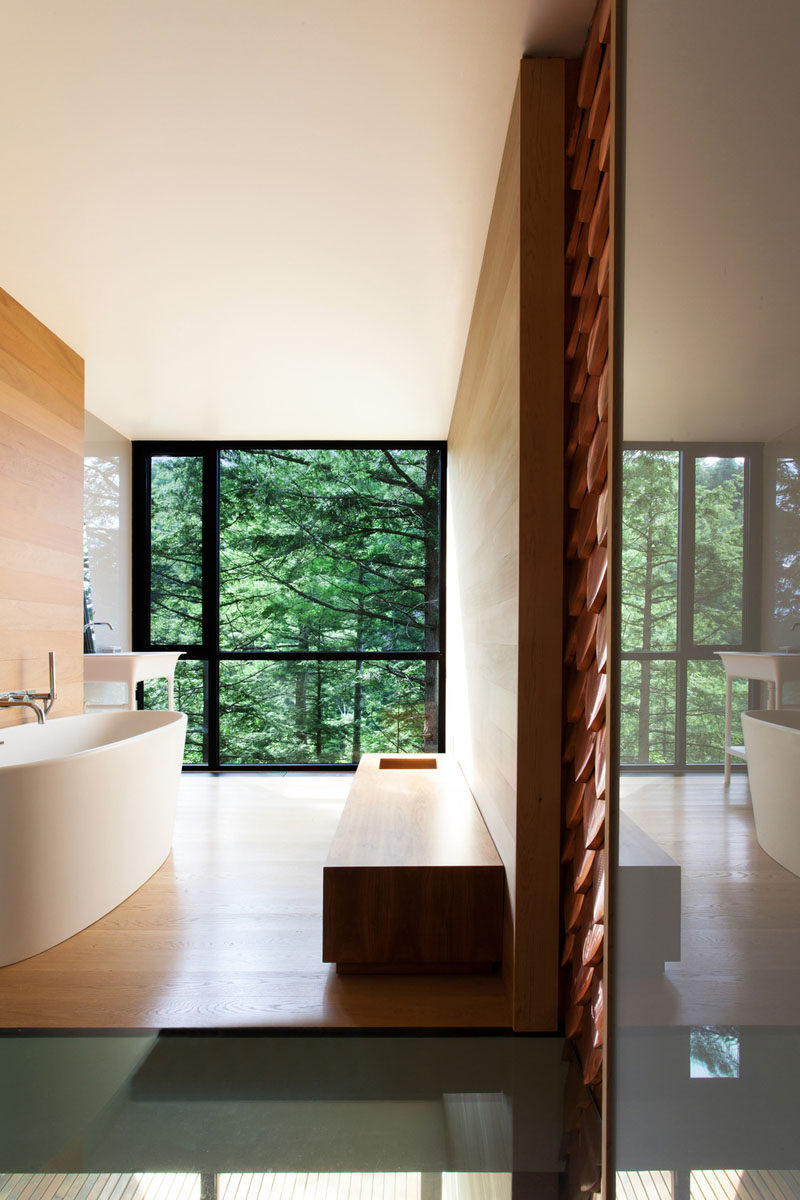 ---