Architectkidd (in collaboration with Peter Hedrich) have designed a house for a Swiss family living in Bang Saray, Thailand.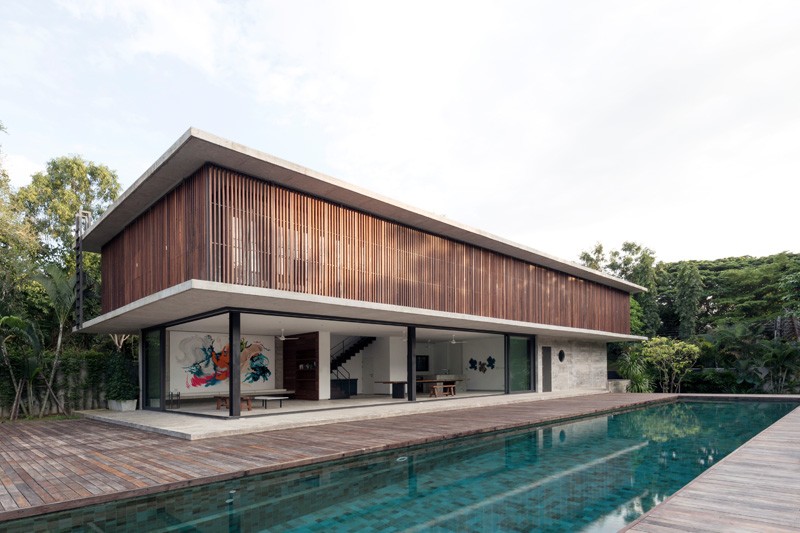 The architect's description
Located near the east coast of the Gulf of Thailand, this house is formed by the tropical conditions of South East Asia as well as the values of its owners, a Swiss family living in the region.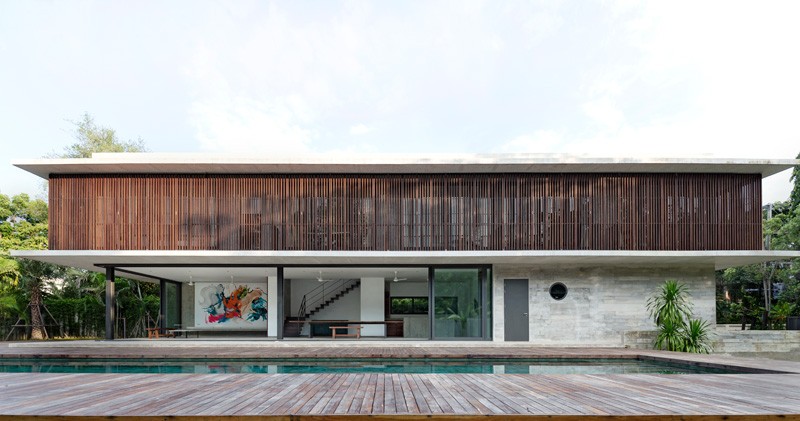 The house follows a simple arrangement of spaces, with five bedrooms laid out lengthwise on the upper floor. The lower floor consists of the kitchen, dining and a large living area facing the outdoor pool and garden.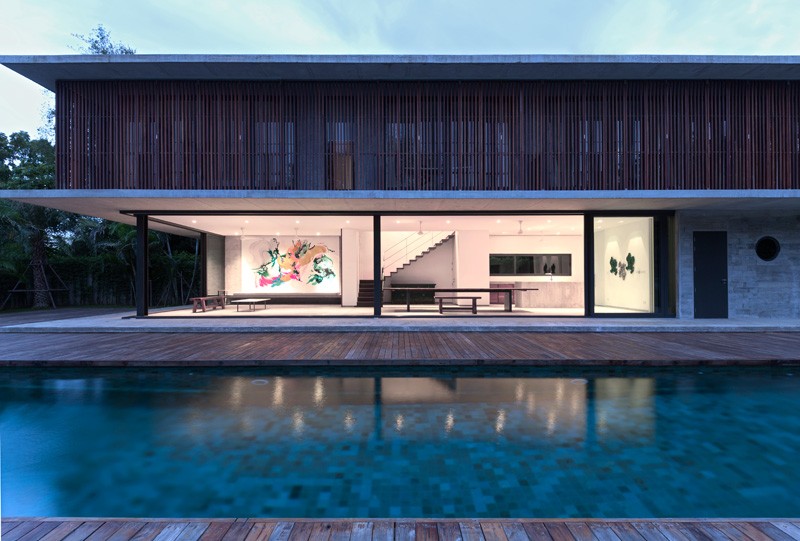 The house is constructed using post-tensioned concrete slabs, which are more commonly found in larger-scale commercial buildings in Thailand. The use of post-tensioning for this house allows for uninterrupted spaces, particularly on the lower level, where large glass panels can be opened to connect the interior spaces with the outdoor areas.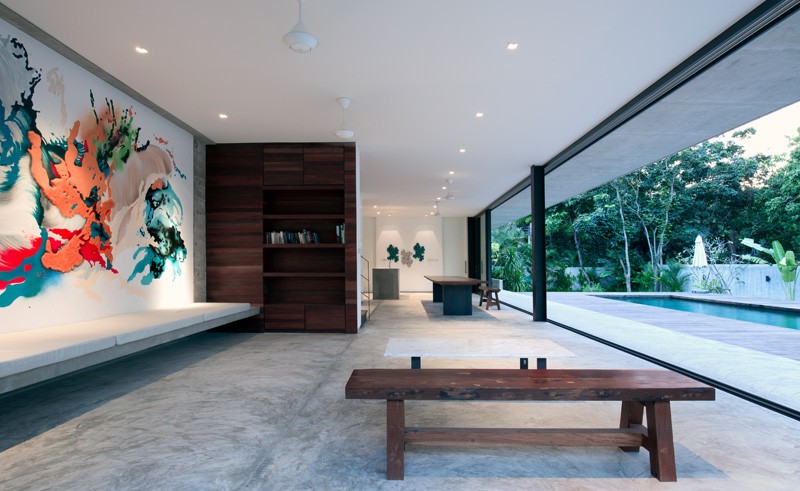 The house continues Architectkidd's interest in using raw and minimally processed materials. The thin horizontal slabs contrast with the cast concrete shear walls and steel columns. All the wooden elements were designed using reclaimed hard wood timber including the vertical screens which provide shading and natural airflow around the periphery of the upper floor.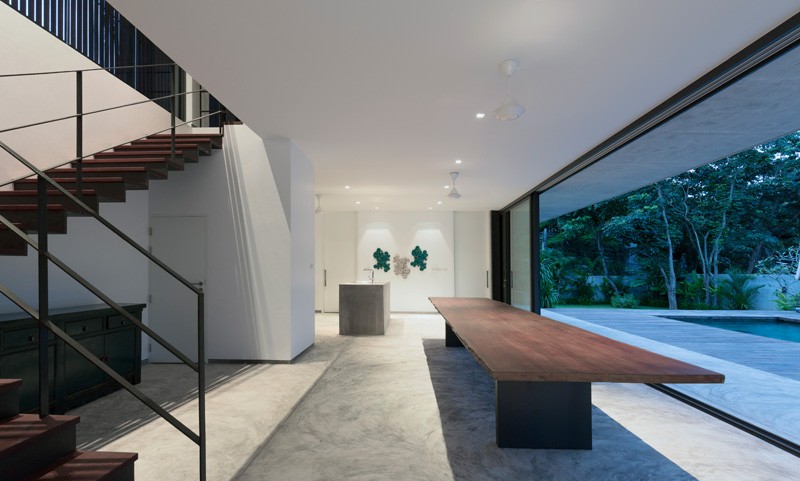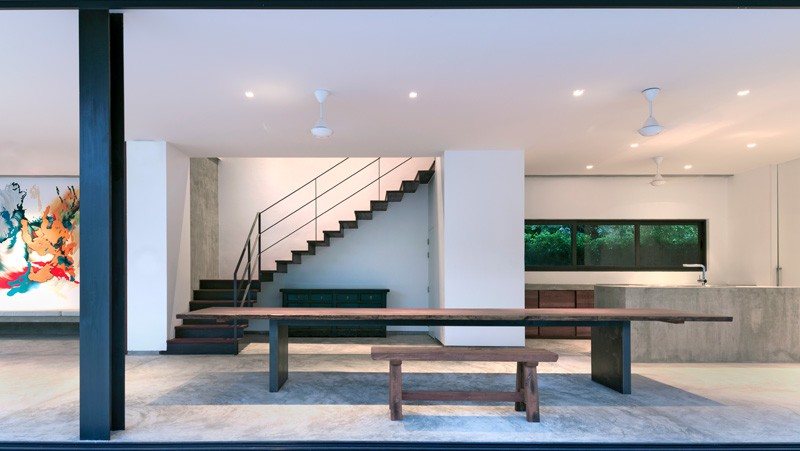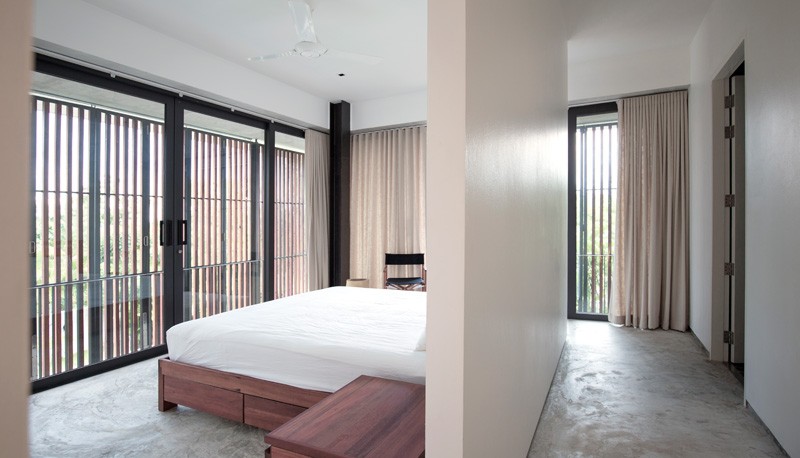 Architect: Architectkidd (Luke Yeung, Manassak Senachak, Tammarat Rodpul)
Interior Consultant: Aey Jongsiriwanich
Collaborator: Peter Hedrich, Architect (Basel/Switzerland)
General Contractor: Chatree Ruento
Structure Engineer: Chaiyot Pinitjitrsamut
Photography by Luke Yeung