SHH has completed the renovation of the 'House Of Books', a home for a couple of book lovers in Hampstead, England, that includes a multi-level bookcase.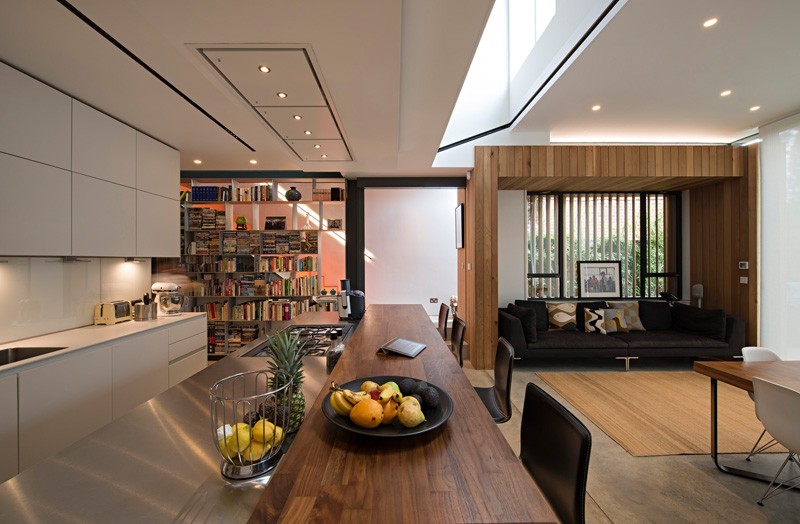 The project description from SHH
SHH has created a complete transformation of the 'House of Books' in Hampstead. The property's name derives from its previous owner, Labour leader Michael Foot, who was known as 'The Old Bibliophile' because of his enormous library of books. Foot's house was, in the words of journalist Anthony Howard, 'dedicated to books – reaching high to the ceiling in bookshelves, piled untidily on tables, even scattered randomly about on the floor.'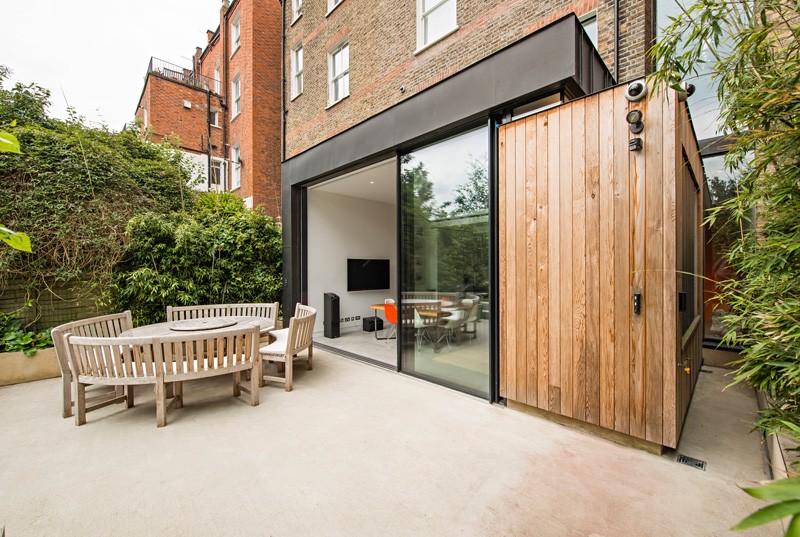 On purchasing the property after Foot's death, the new owners commissioned SHH to gut and remodel the house entirely, but in a way that was very much in keeping with the spirit of the previous owner.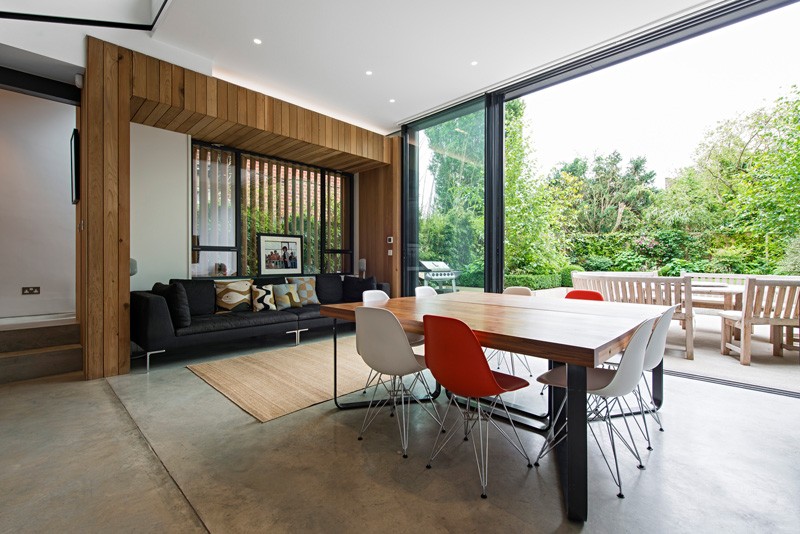 The new scheme is formed around a stunning library structure that runs through all five floors of the property – as the new owners also happened to be complete bibliophiles, with over 100 linear metres of books of their own.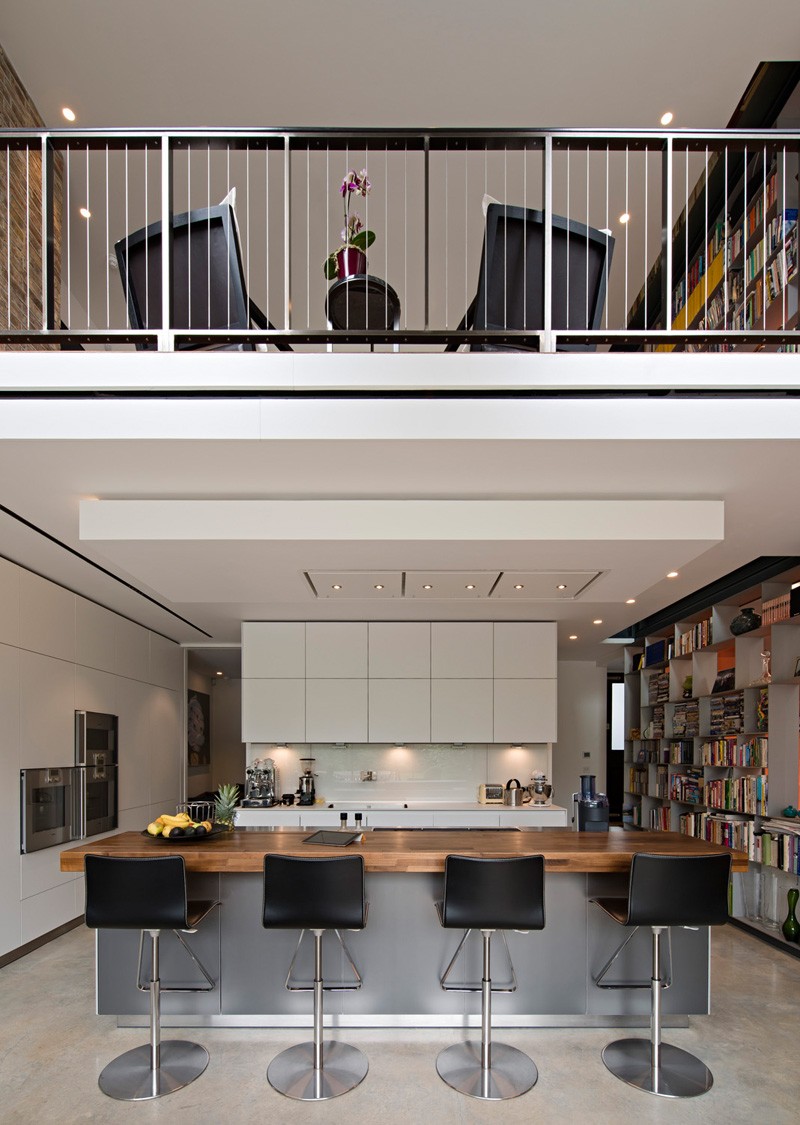 SHH Associate Director, Stuart McLauchlan, who led the project, said that both the bookcase and the new stair which wraps around it were absolutely central to the new design for the house, forming a top-to-bottom spine, off which all other spaces were then arranged.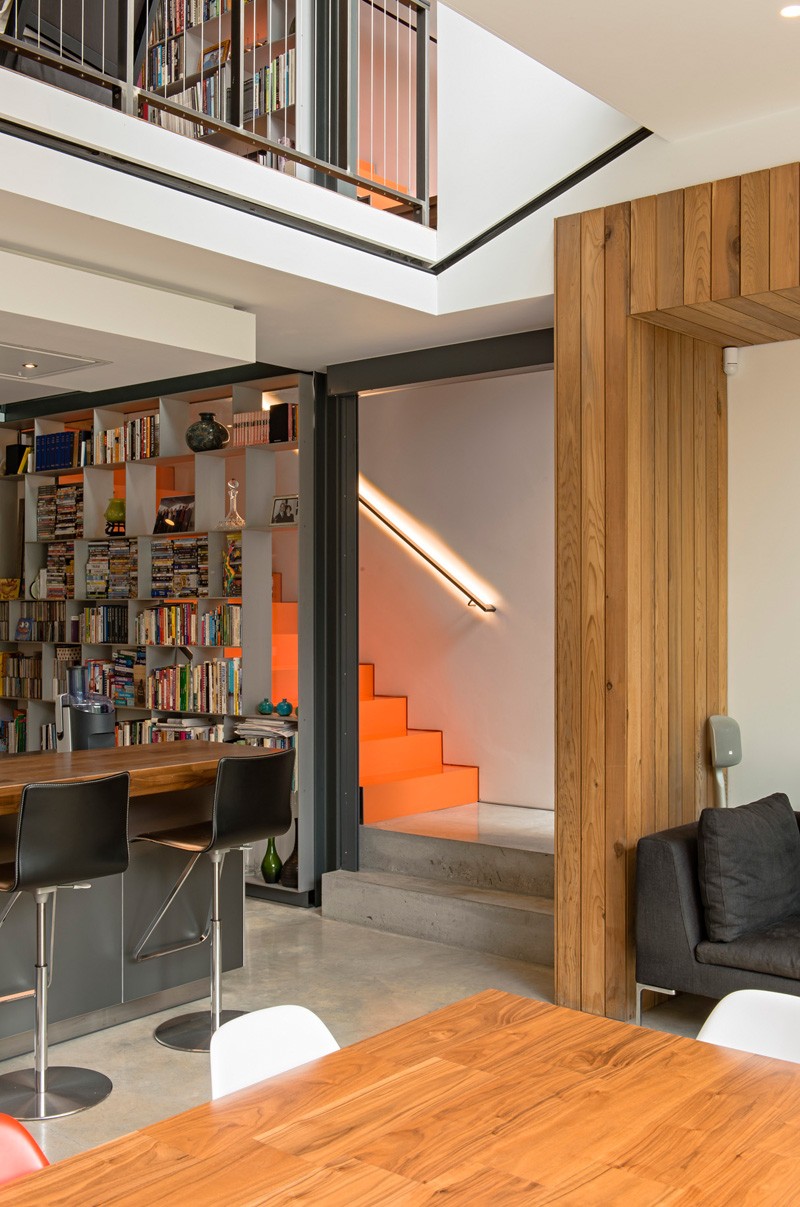 The property was completely gutted and then re-created behind its traditional frontage to achieve this radical new interior structure, together with a new cedar and zinc side and rear extension to increase floor space.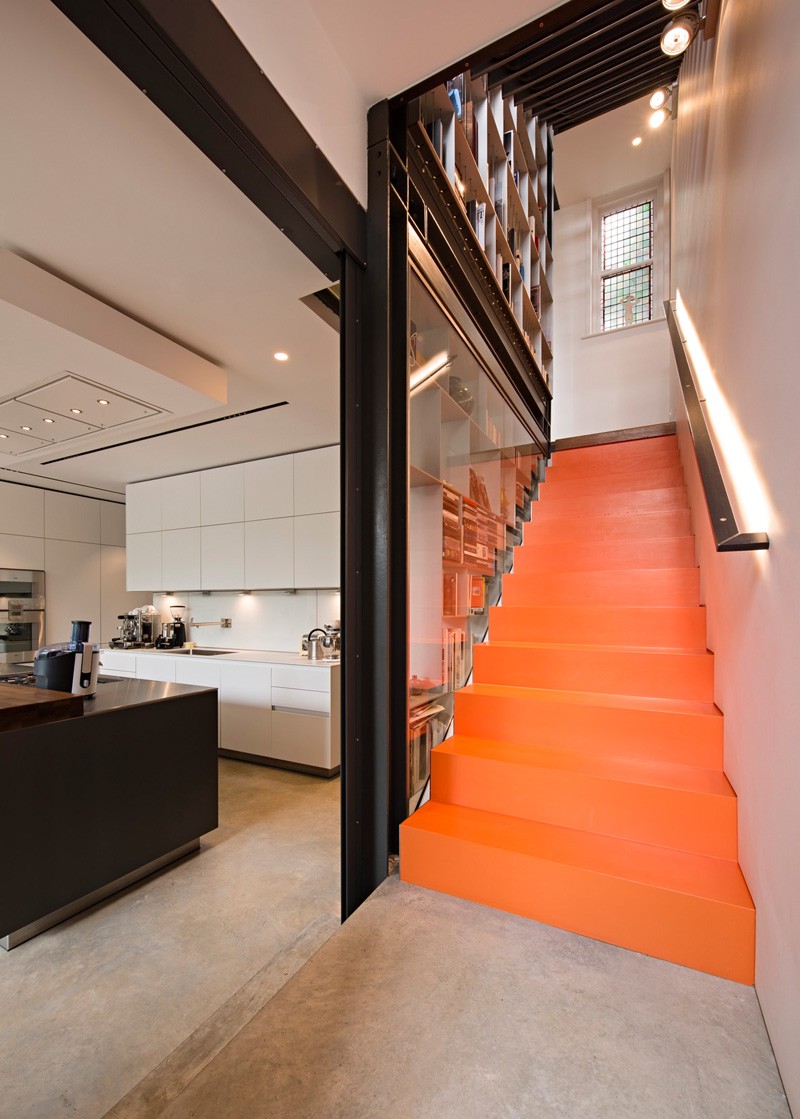 'We ripped the whole house out behind the façade' explained Stuart McLauchlan, 'and built a new steel and timber-frame to sit within the old brick skin and connect it to the existing structure.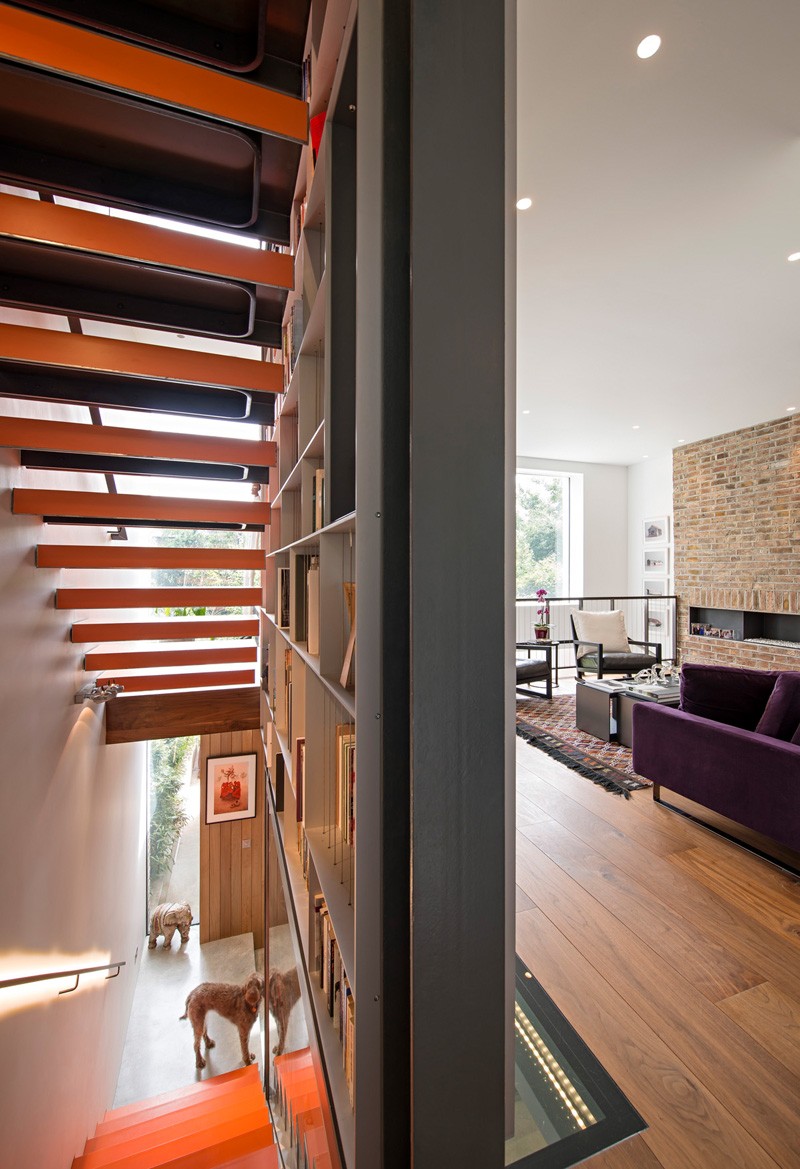 The space configuration and resulting floors, walls and stair are all new, with the new stair more linear than its predecessor and set to one side in order to create more floor space. The house was extended not only to the rear but also to the side in order to house the ambitious new stair and bookcase concept.'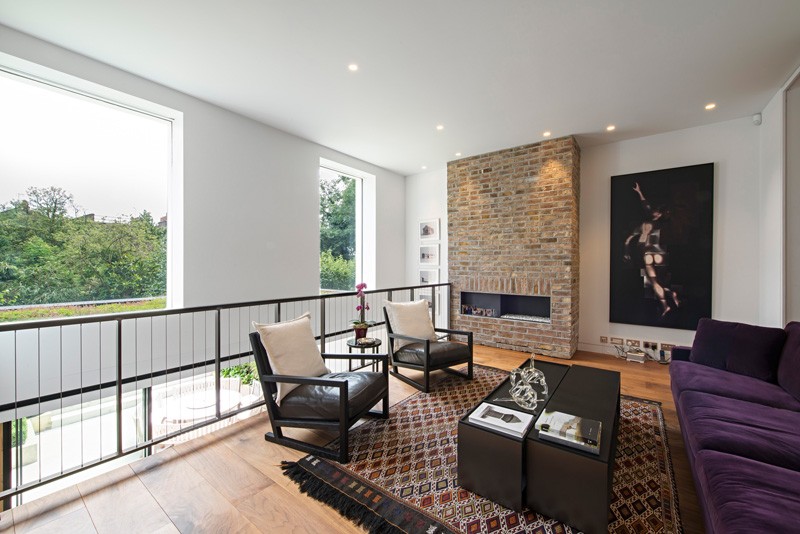 The five-storey house starts with a garden level and goes up to a raised ground floor entrance level, which doesn't extend fully to the far edge of the rear extension, so that a double-height space is created beyond at the back of the house.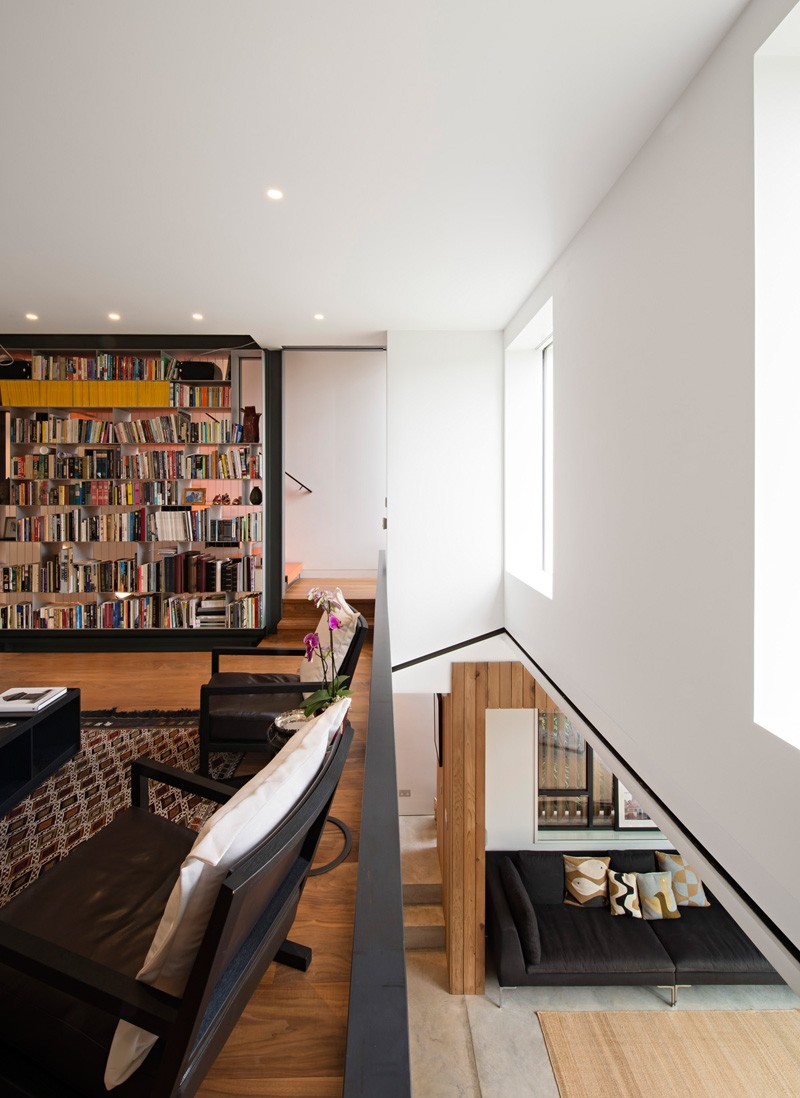 A master suite is located on the first floor, with further bedrooms and bathrooms for the client's family on the second and third floors.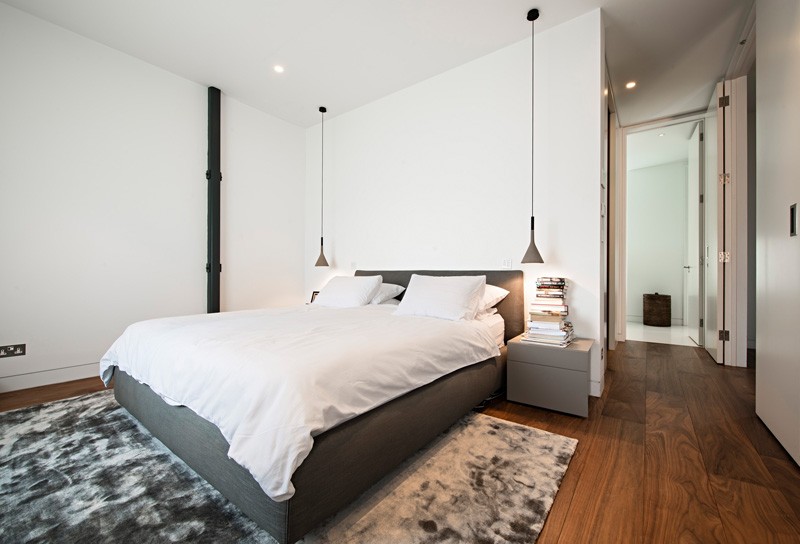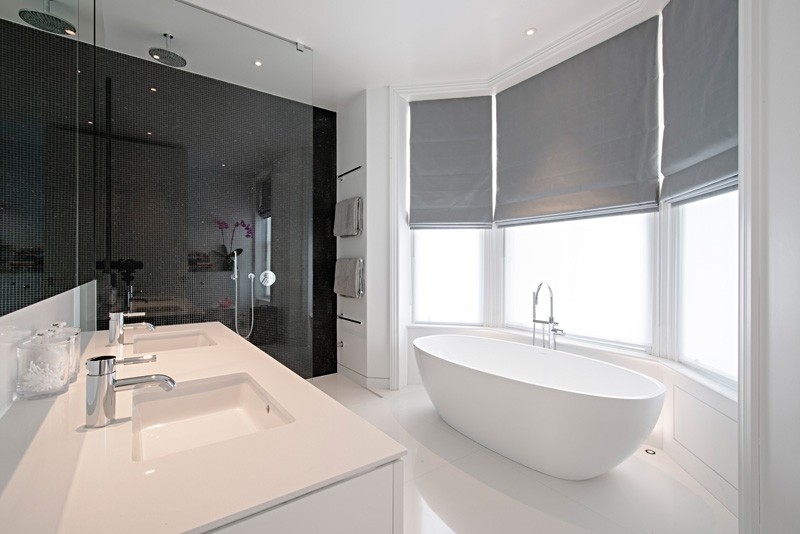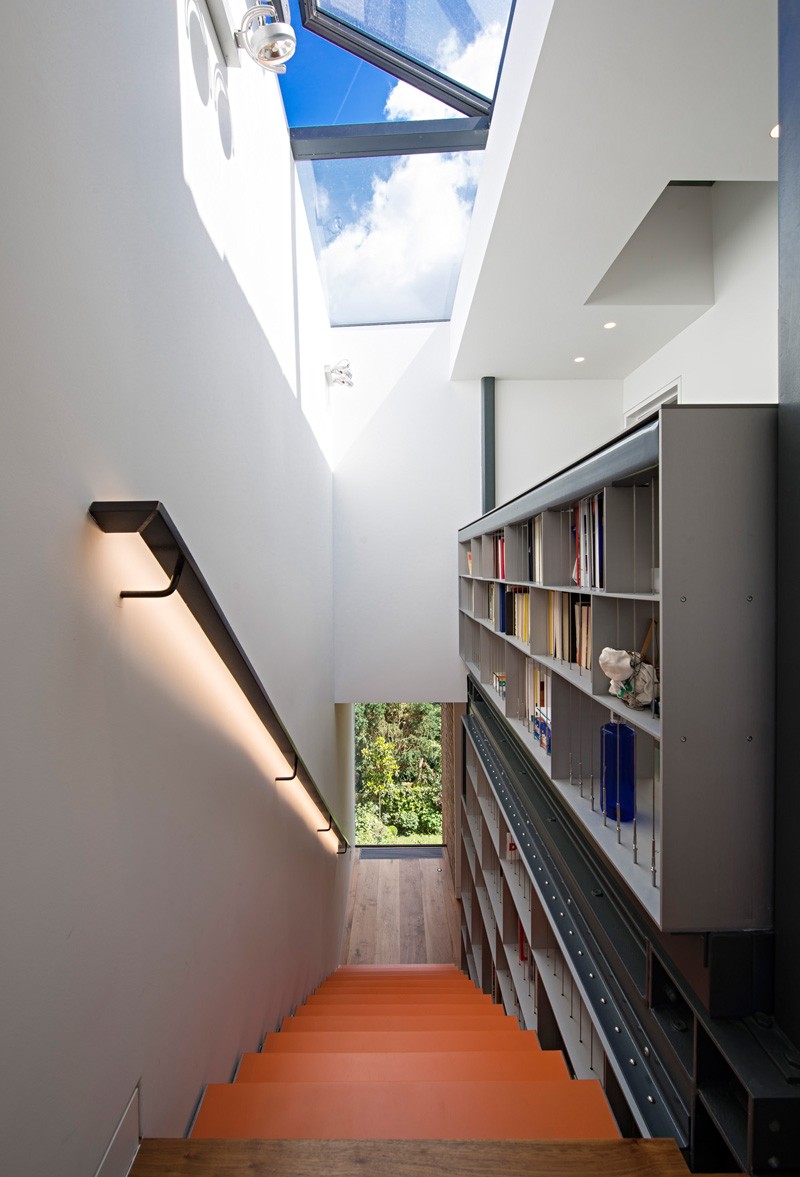 Design: SHH
Photography by Alastair Lever