Ruud Visser Architects designed a house in a church in Rotterdam, The Netherlands.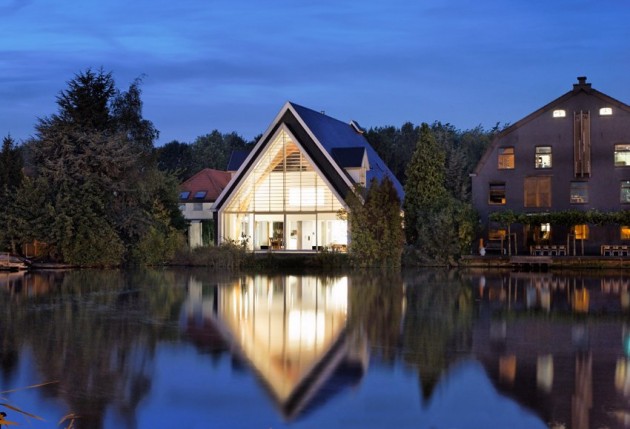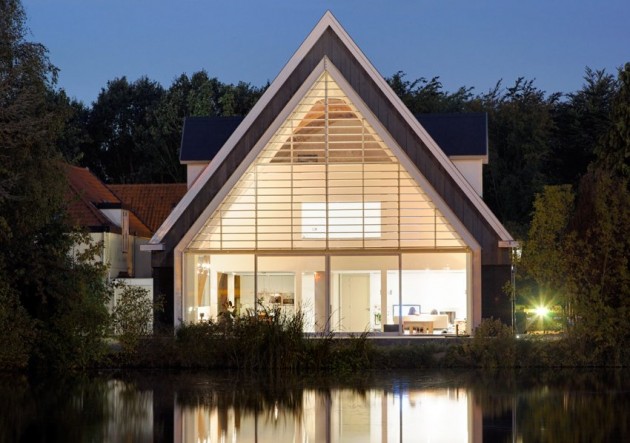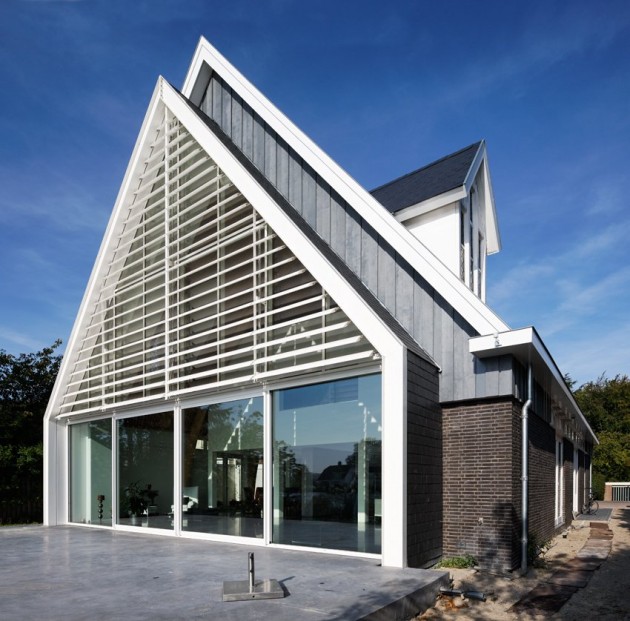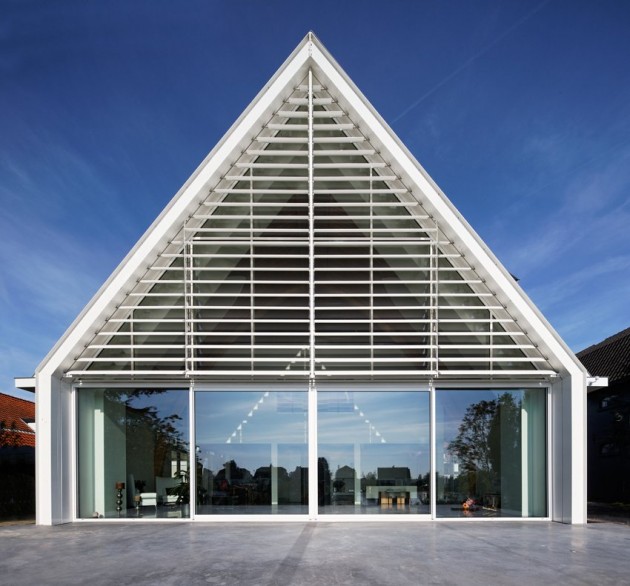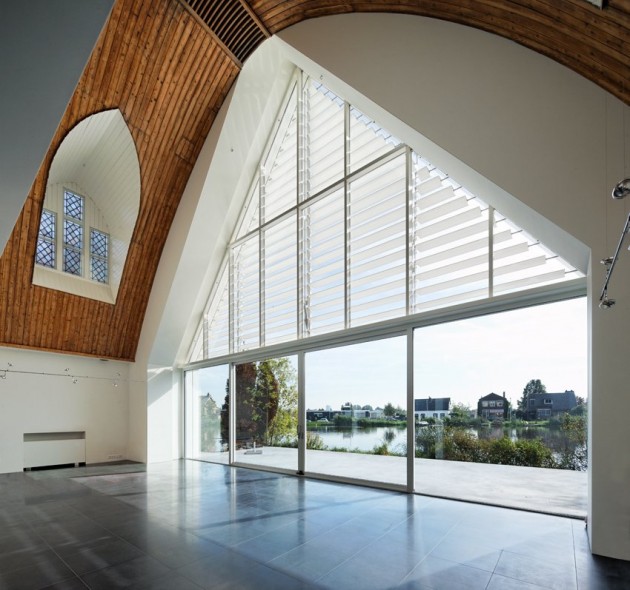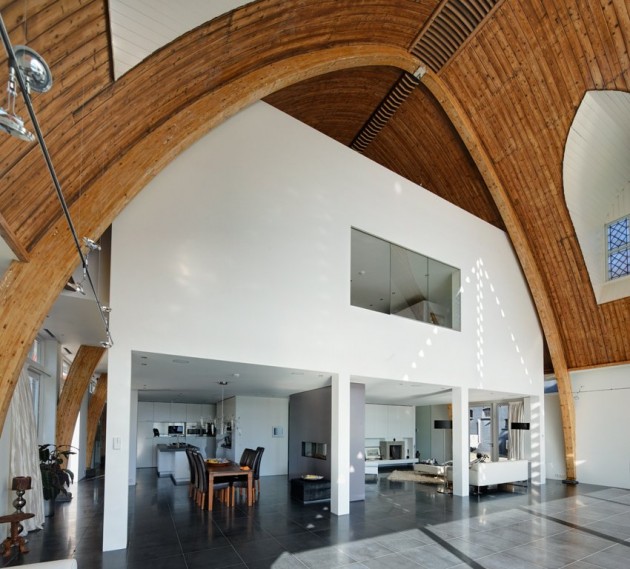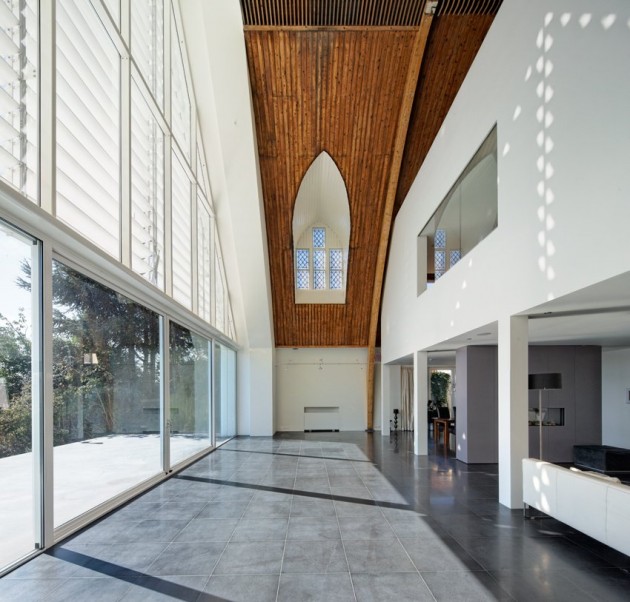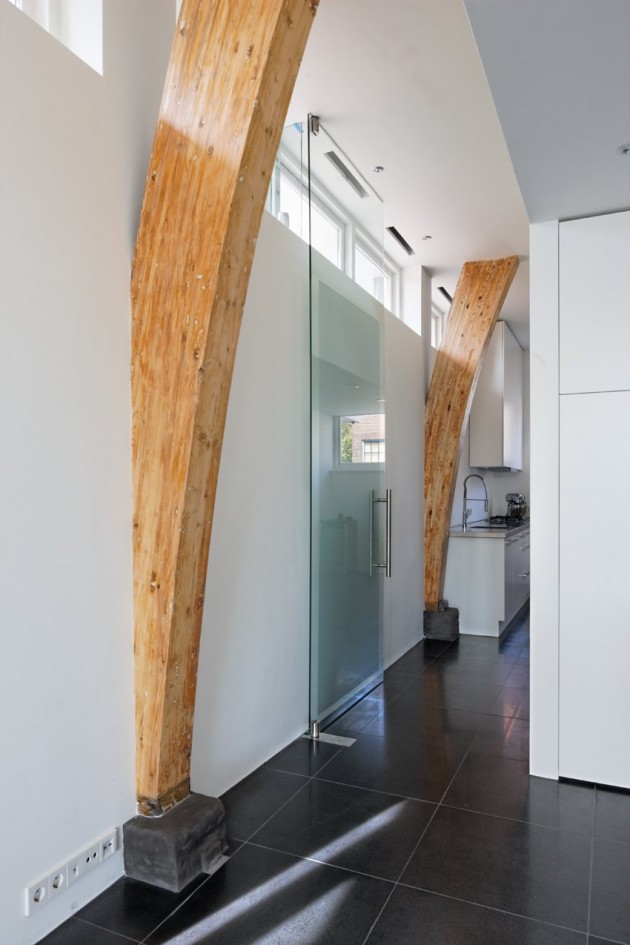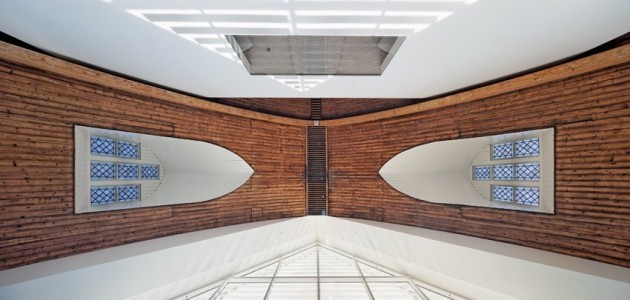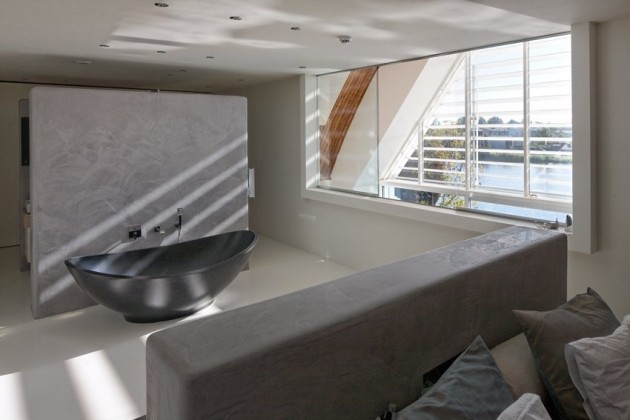 Project description
On the river in Rotterdam, is a wooden church from 1930. The building has not functioned as a church since the 1960s, and had been used as a storage space and garage. The church was completely covered with aluminum sheeting and transformed into a storage company. Until a family with two children, bought the church in order to live.

Instead of simply transforming the church into a house with 12 bedrooms, we have a 'normal' house created as a separate object placed in the church. You can truly walk around the house while you are 'in' the church. The last aisle of the church, the transept is completely open. The front and side, allowed practical use, as much as possible to its original state.

On the back-side of the original church was the choir. A smaller and lower volume than the actual church. With its back facade directly situated on the bank of the river De Rotte. The original volume of the choir is replaced by a modern volume, with the same measurements but much shorter and with the back facade completely out of glass. The formerly 'transept' of the church (cross-ship) is laid open now. And is designed as an immense void, where the whole original church can be seen. The new glass-façade opens the church to the river and gives a magnificent view off the landscape. The transept now functions as a buffer between the outside and the private house.
Architect: Ruud Visser Architects
Photography: René de Wit