Architect David Jameson designed this house on Hoopers Island in the US state of Maryland.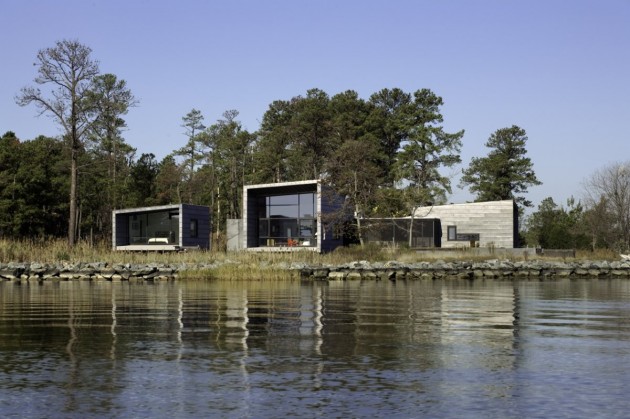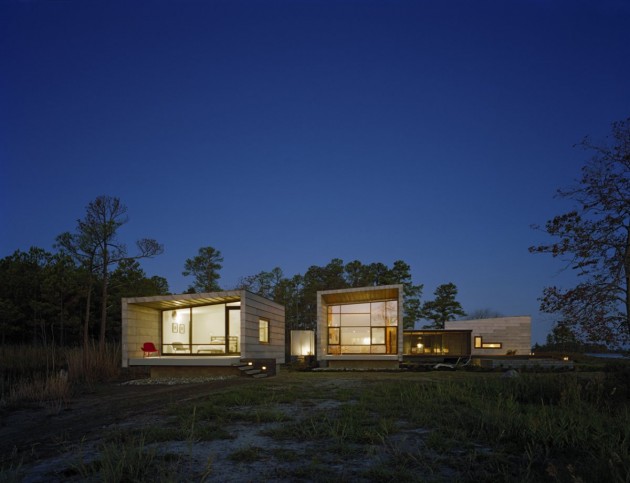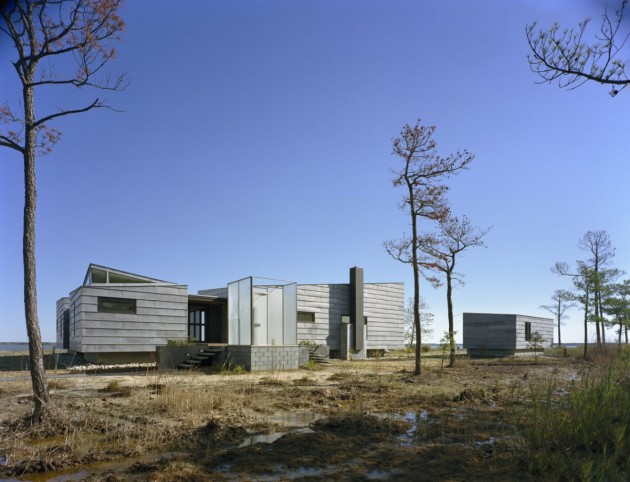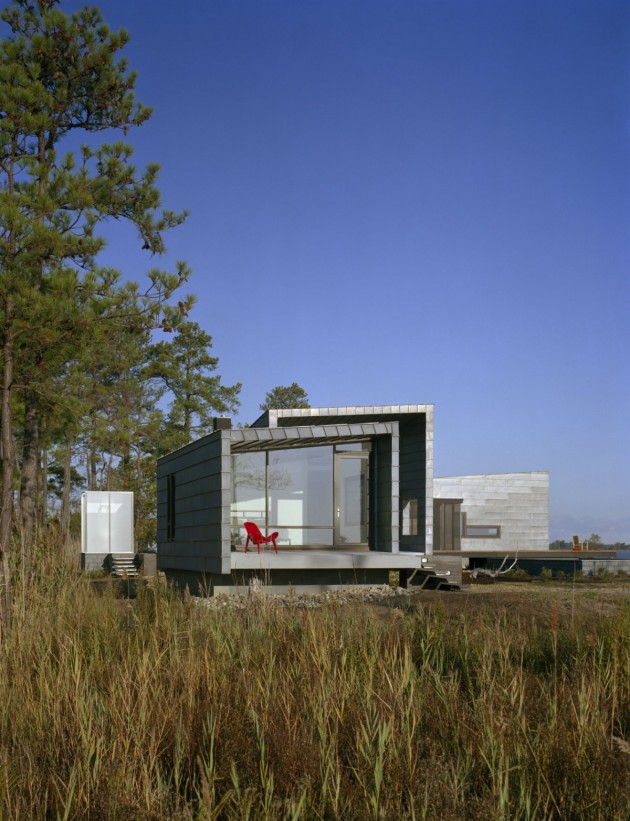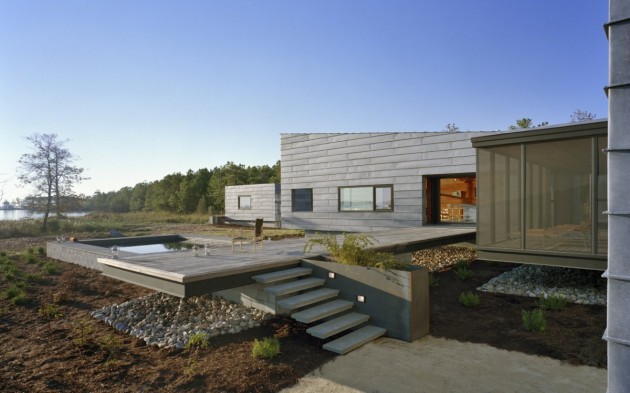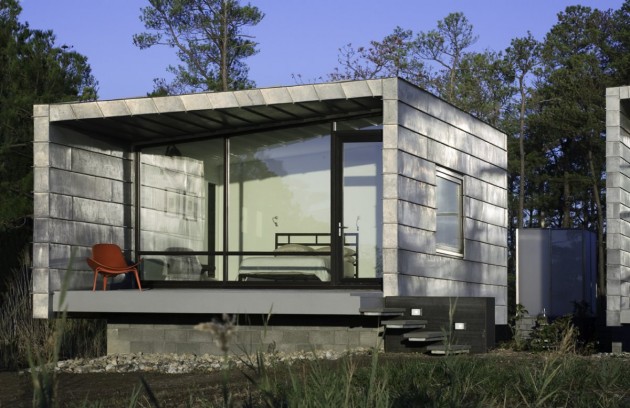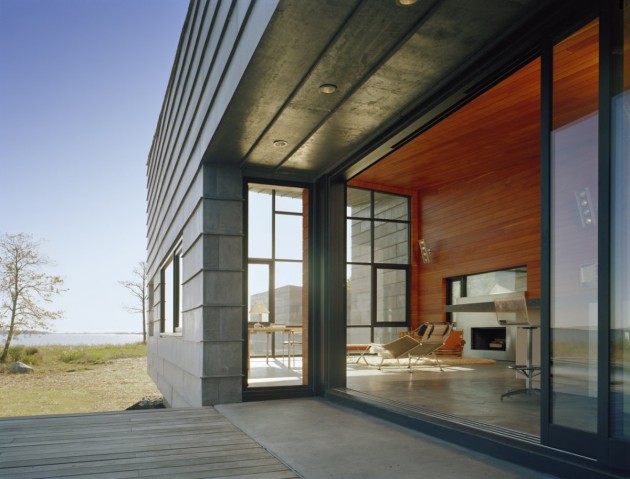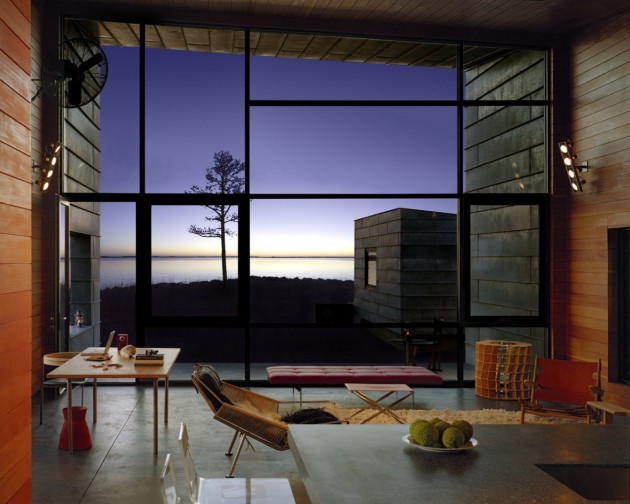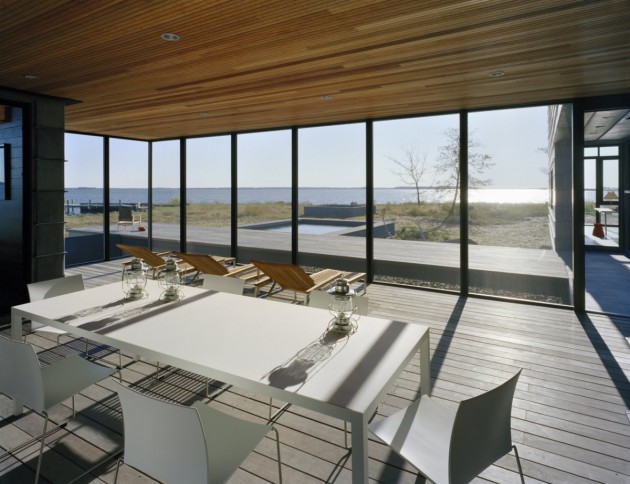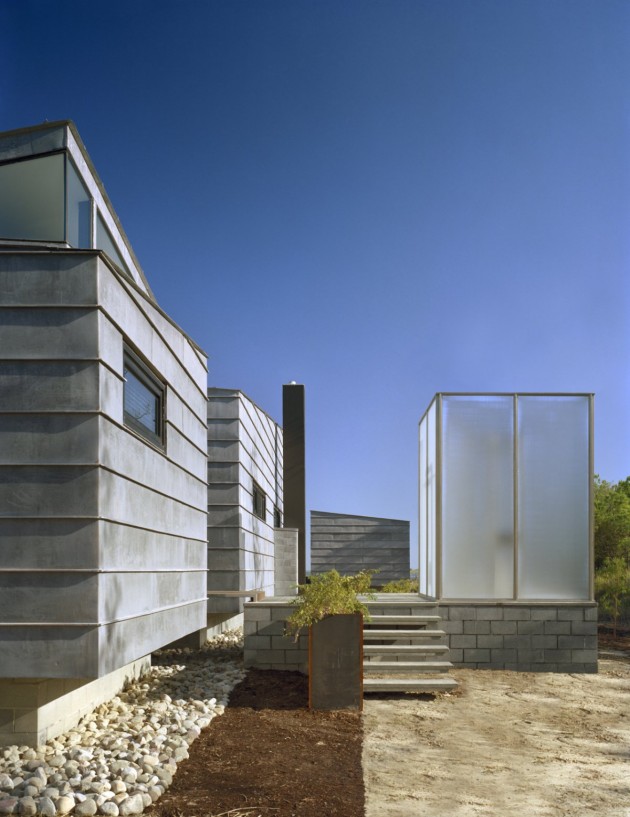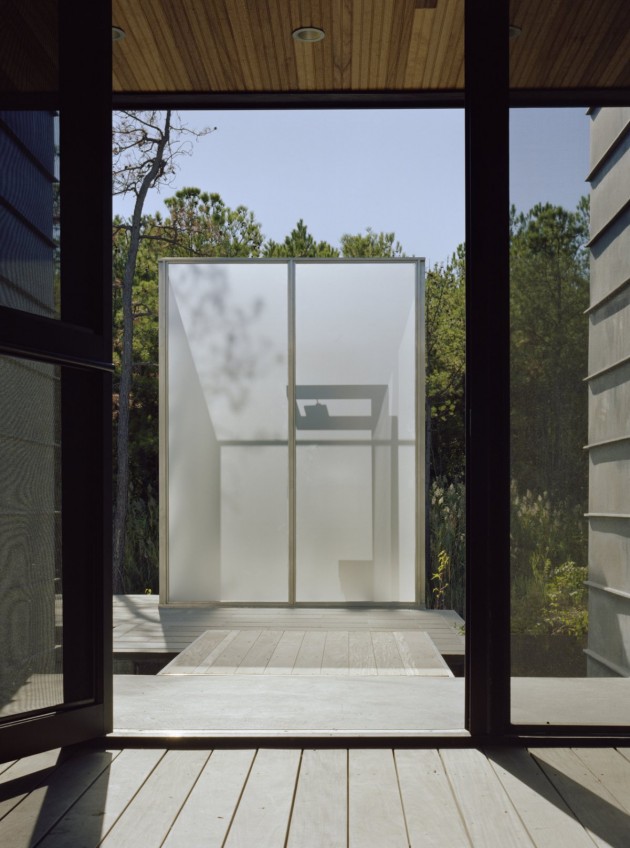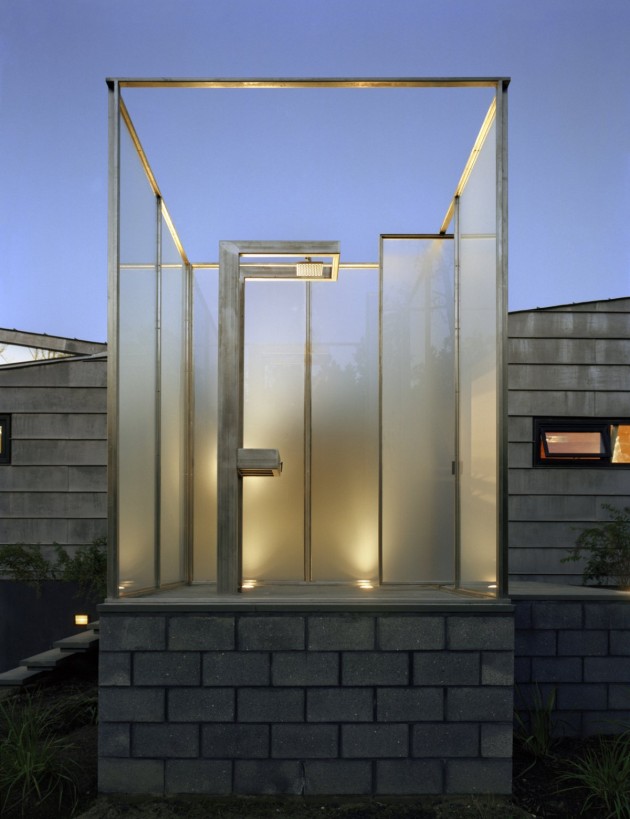 From the architect
After hurricane Isabel ravaged Maryland's eastern shore, Dorchester Country Department of Planning and Zoning established an ordinance proclaiming that all new residences must be built three feet above the base flood elevation. Inspired by the local vernacular barns and fishing shacks which had survived the hurricane, the house on Hoopers Island was elevated to the height required by code using plinths made of concrete masonry.

This vacation home is used with various degrees of frequency and intensity depending on the weather and the number of invited guests. For this reason, the house is composed of several separate cabins that can be locked down or conditioned and inhabited as needed. Although the cabins are individual buildings, they are linked conceptually by their exterior metal cladding and the fact that all of the roofs are sloped but coplanar. A screened porch connects the three main cabins while providing a breezy place to relax. A wood deck extends from the main lodge towards the river, which creates access to the above-ground swimming pool and a platform for sun bathing.
Architect: David Jameson Architect
Photography by Paul Warchol