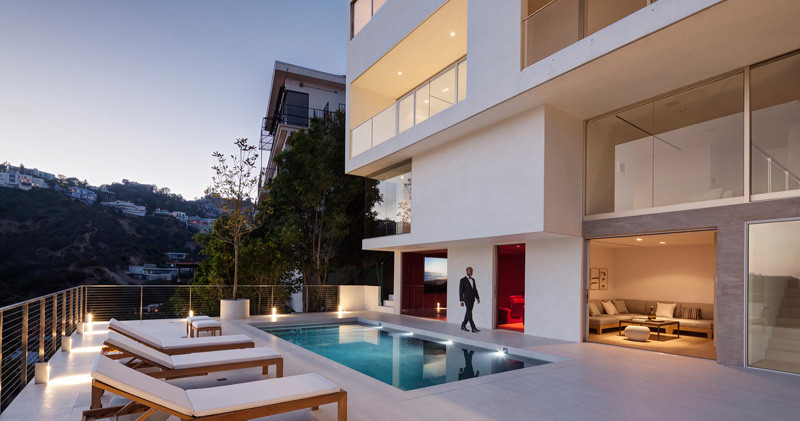 Interior designer Dominic Gasparoly and architect Khalid Watson of GWdesign, have designed this home with amazing views in Los Angeles.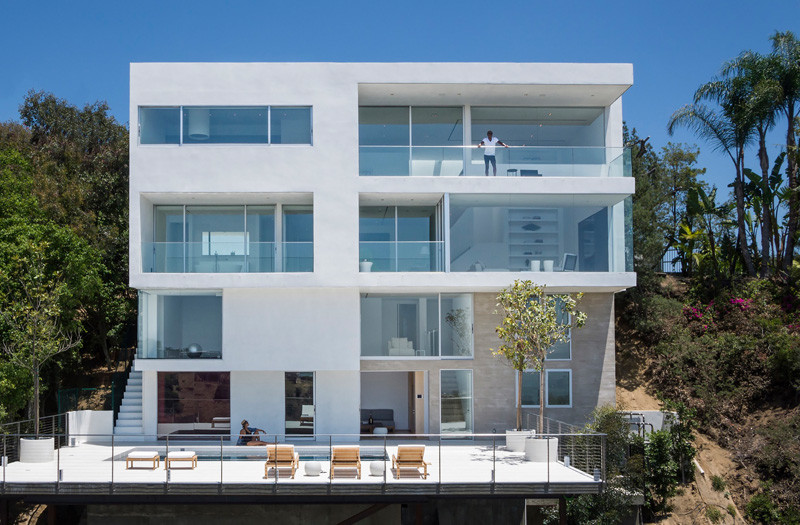 The home is perched in the hills, and has views from downtown Los Angeles all the way to ocean.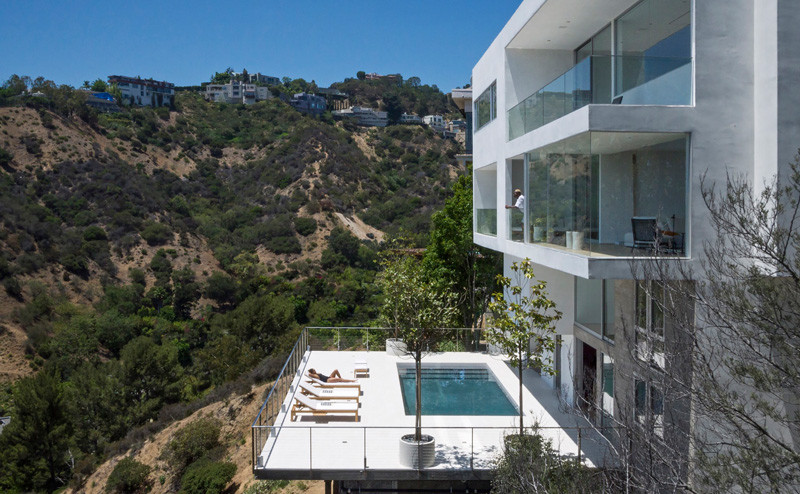 The main living area has a double-height ceiling, allowing the space to feel bright and airy.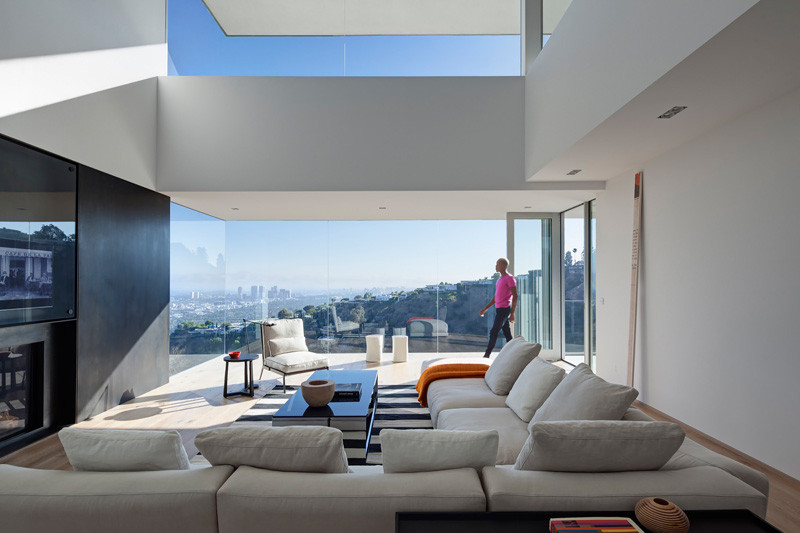 A black waxed steel feature wall houses a fire-place and TV-unit, and hosts all the high-end technology of the home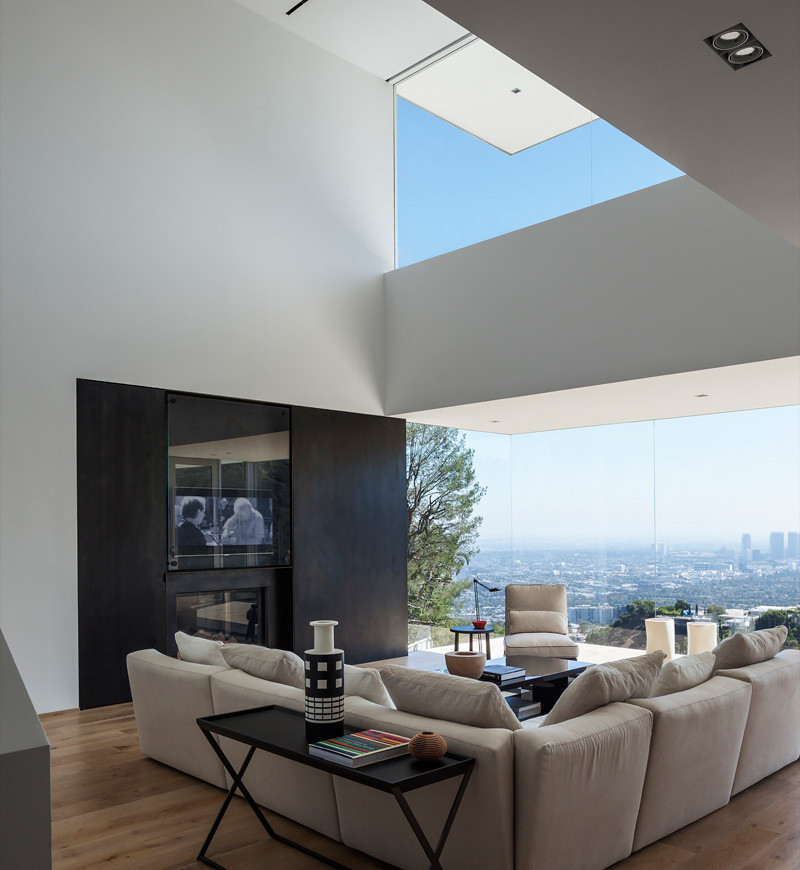 The windows wrap around the corner, to extend the amazing view of the surrounding area.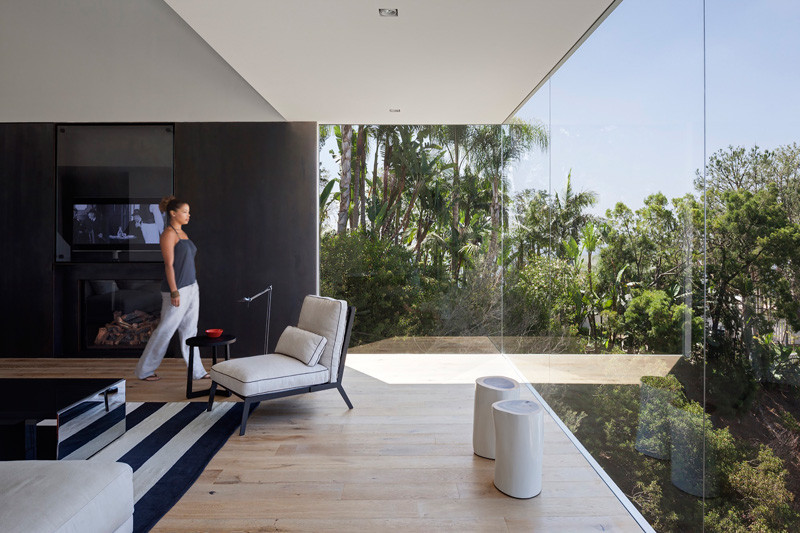 To the side of the living room is a custom designed bookshelf, that runs the height of the stairs.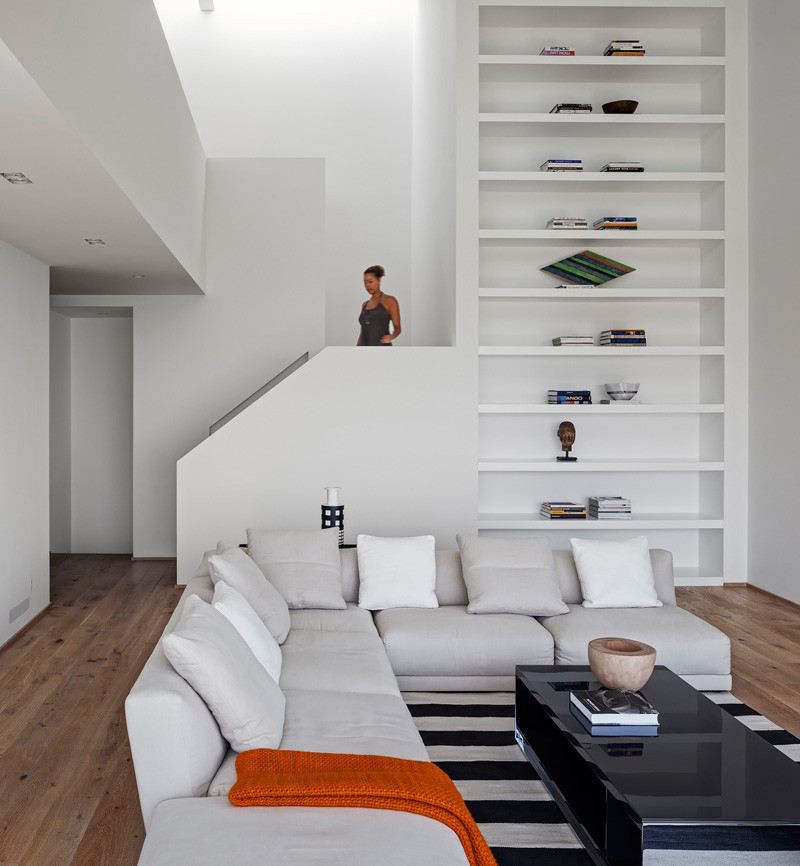 In strong contrast to the white used throughout the home, the theater room is a luxurious deep red.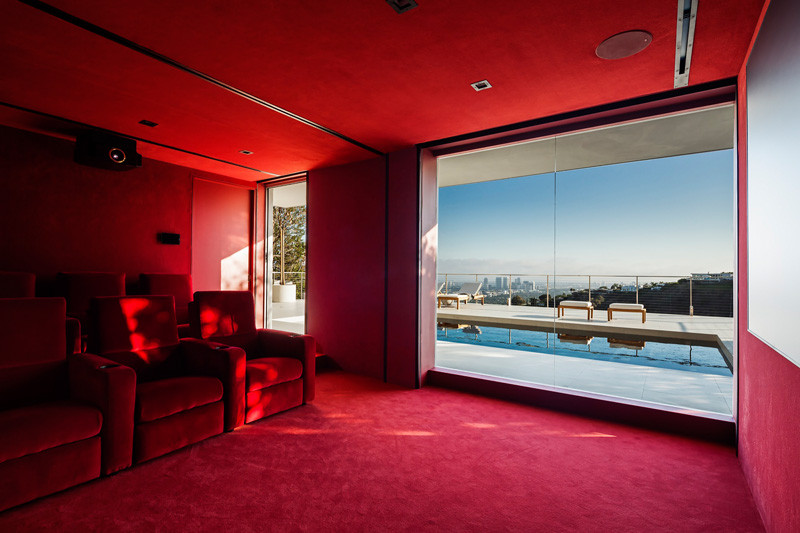 The white and wood kitchen with a large island, has a circular exhaust fan positioned over the cooktop.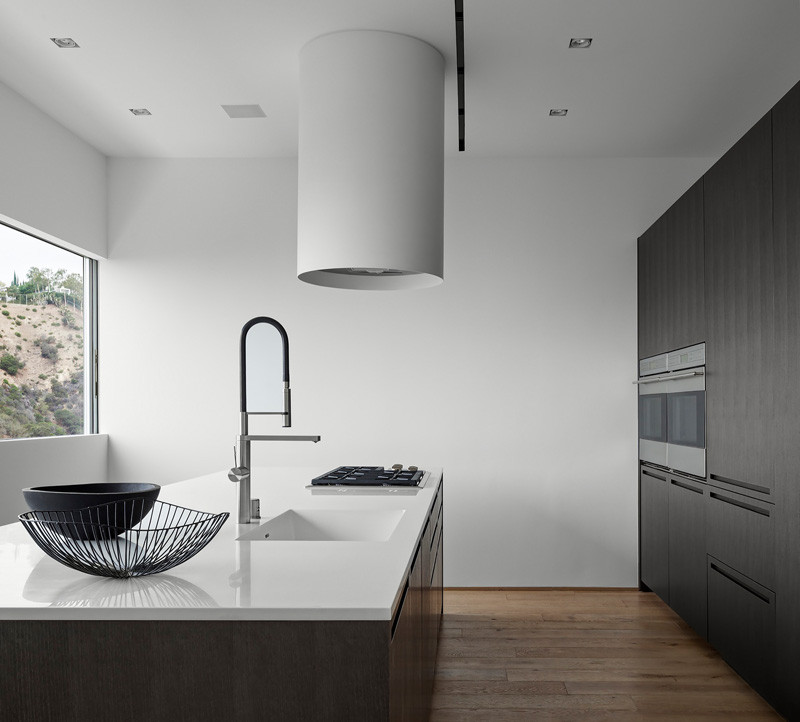 A custom handrail has been built into the column that the stairs wrap around.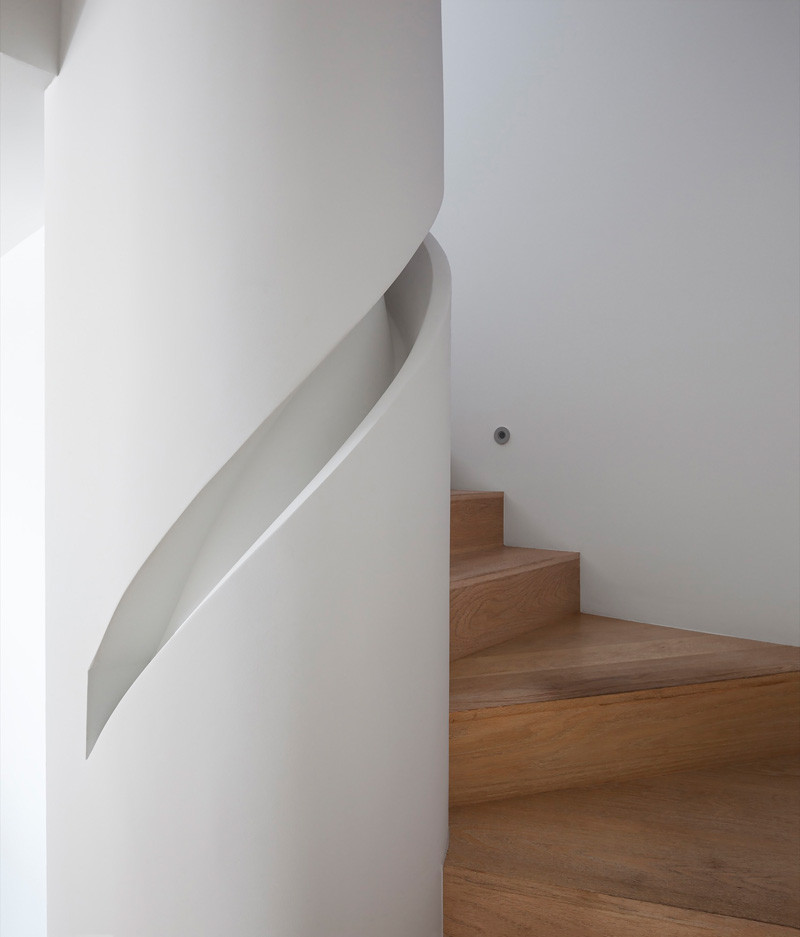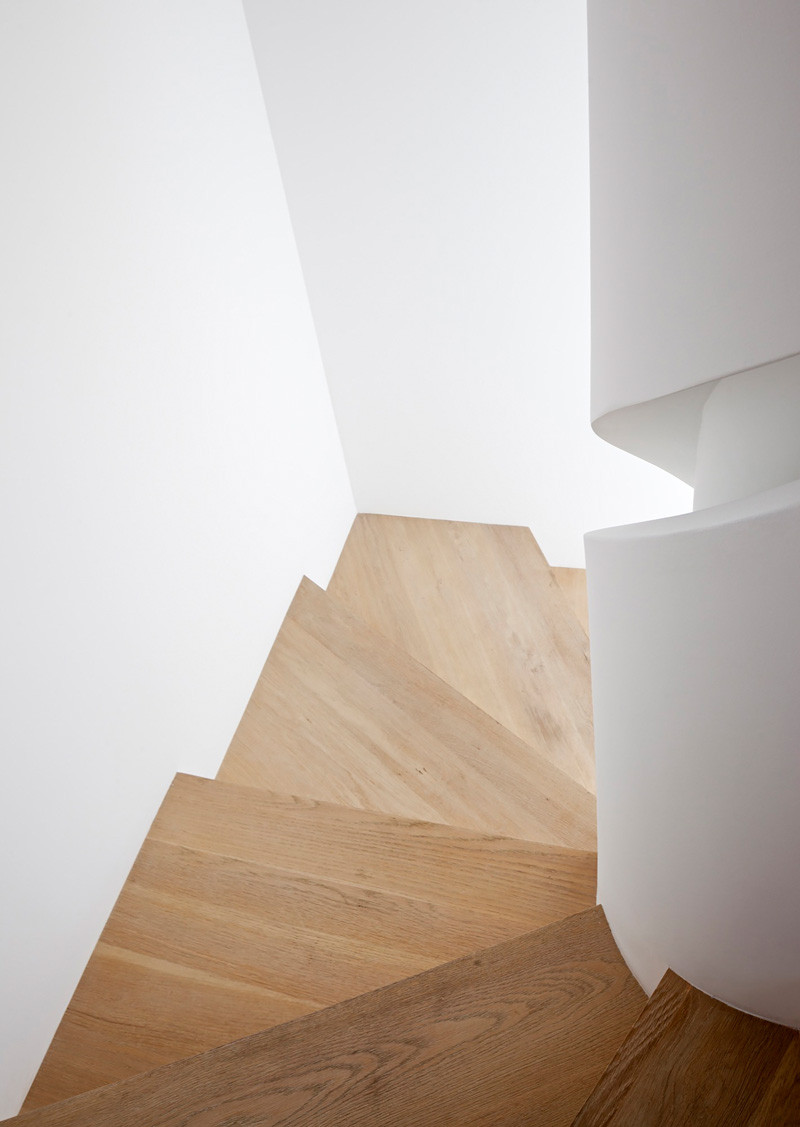 Here you can see the top of the stairs, and bookshelf.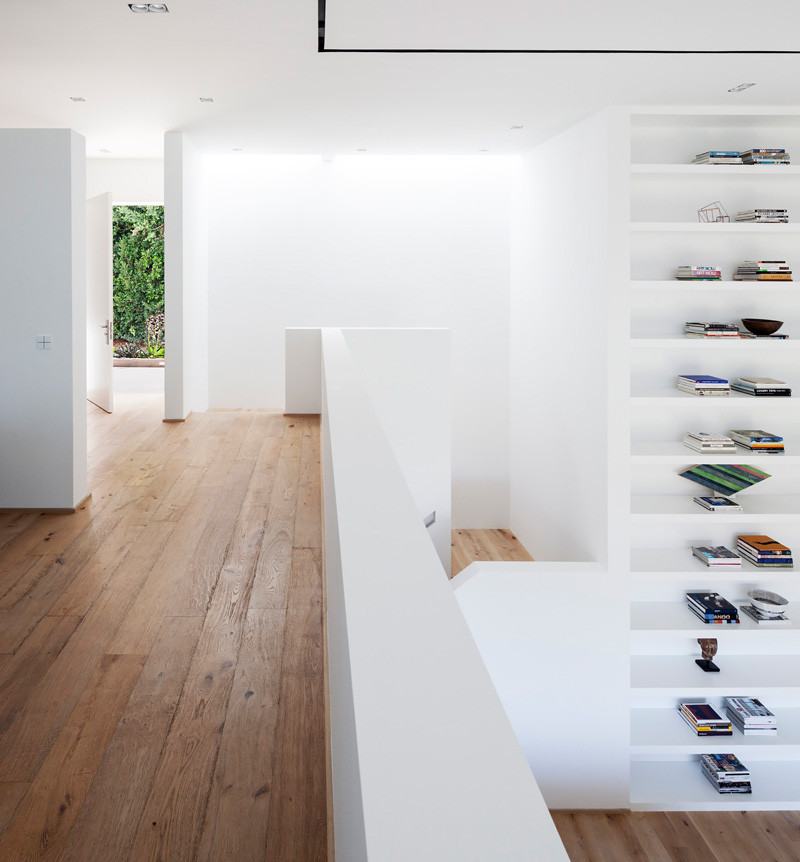 A small seating area has been included at the top of the stairs, to take in the view.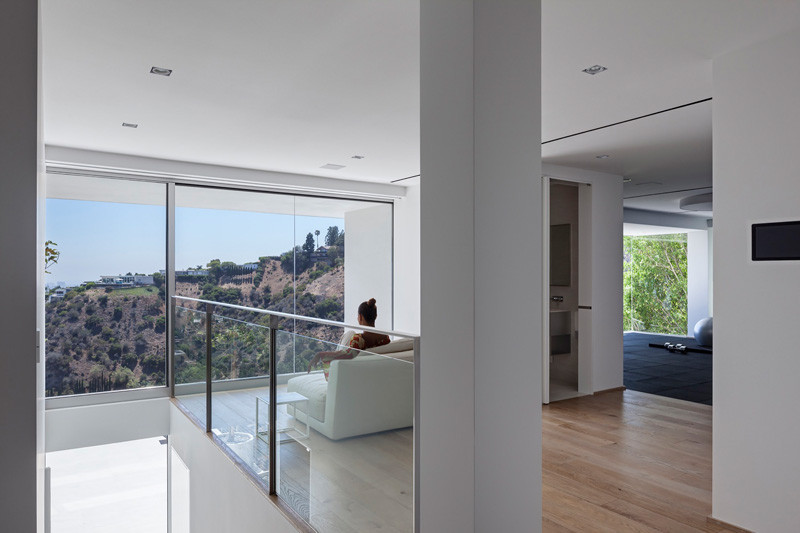 The bedroom, with plenty of natural light, has access to a small balcony.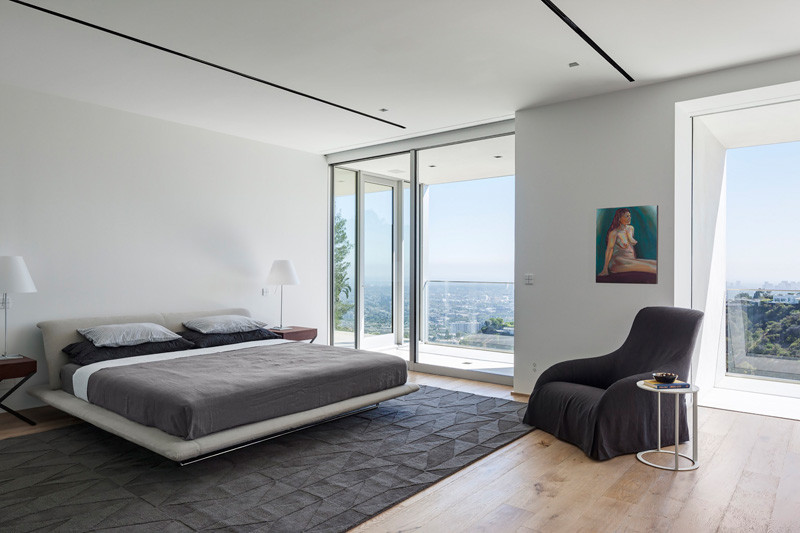 The bathtub in this bathroom is perfectly positioned to enjoy the views.