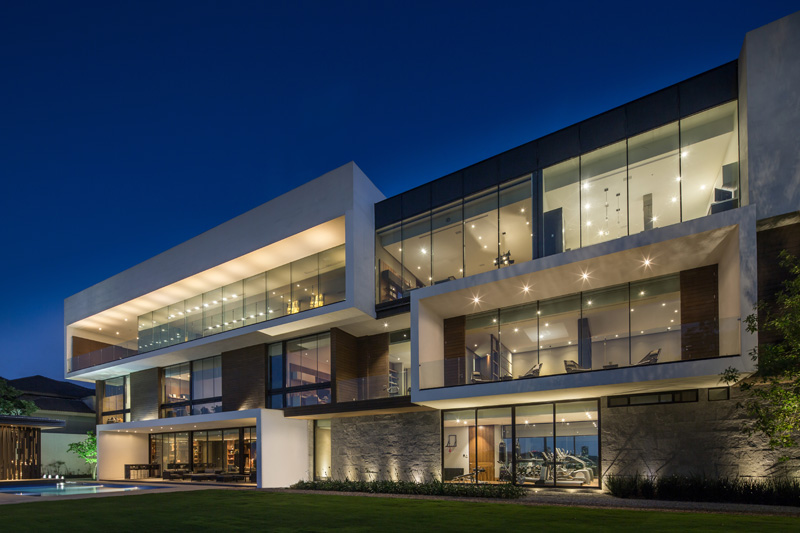 Architect Gilberto L. Rodríguez of GLR arquitectos, has designed the MT House, located in the foothills of the Sierra Madre Oriental mountains, in Monterrey, Mexico.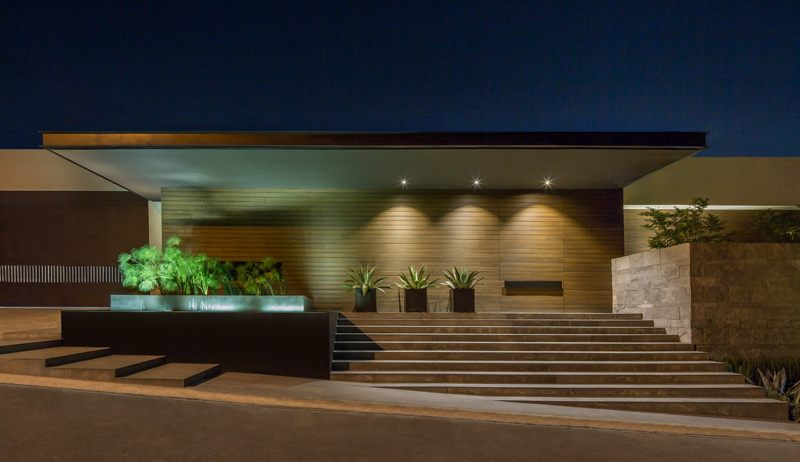 Welcoming you to the home is a stepped landscape garden with a decorative water feature.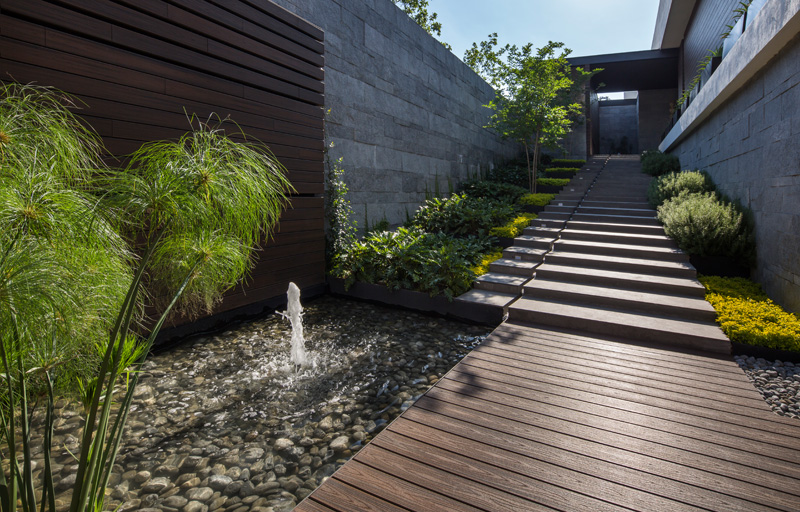 Following the stairs, you're able to reach various areas of the home, like the swimming pool and outdoor living area.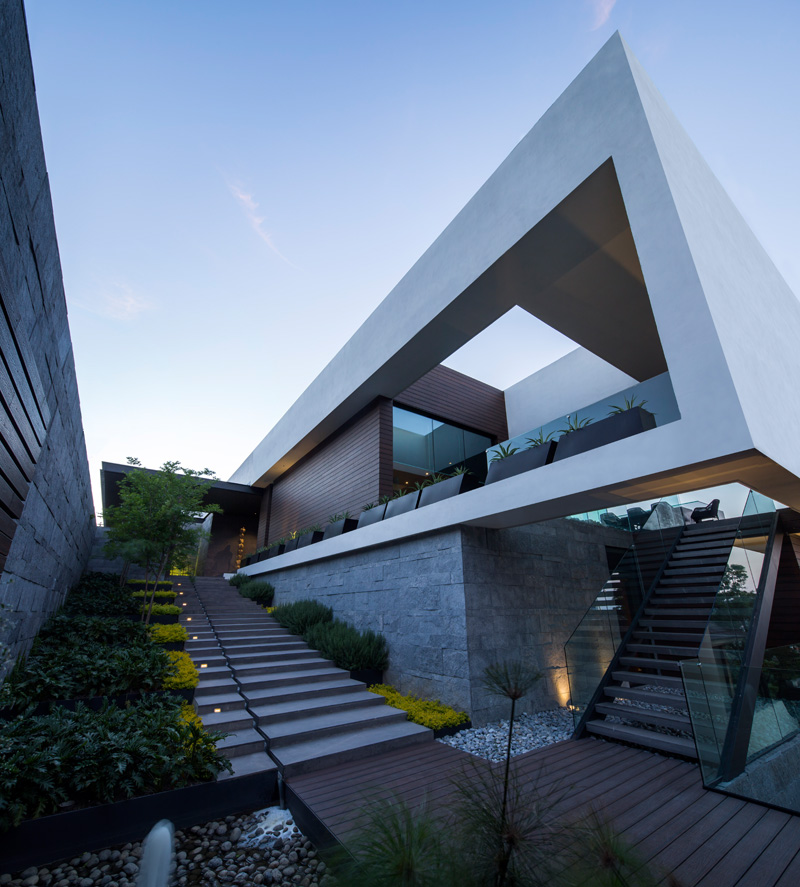 A water feature guides you to the outdoor entertaining pavilion.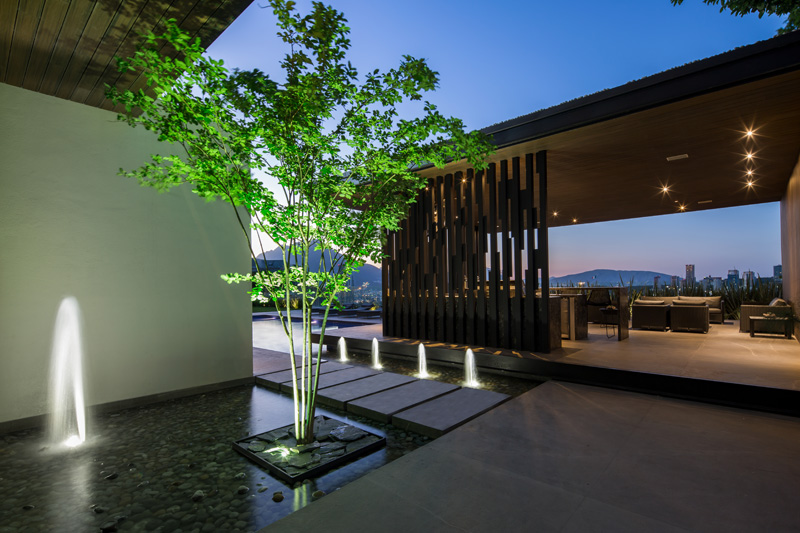 Next to the pavilion is the swimming pool.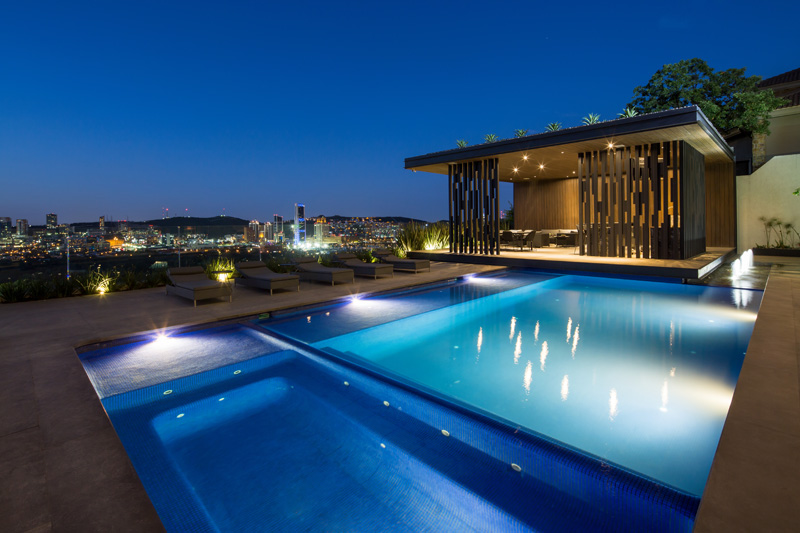 The pavilion includes ample space to relax and dine.
Also included in the pavilion is an outdoor kitchen with a barbeque and bar.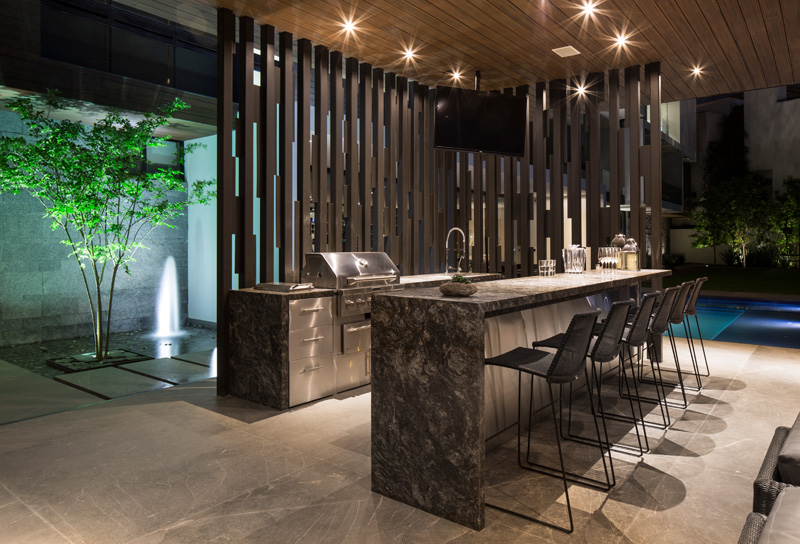 Outdoor stairs with glass handrails connect the various levels of the home.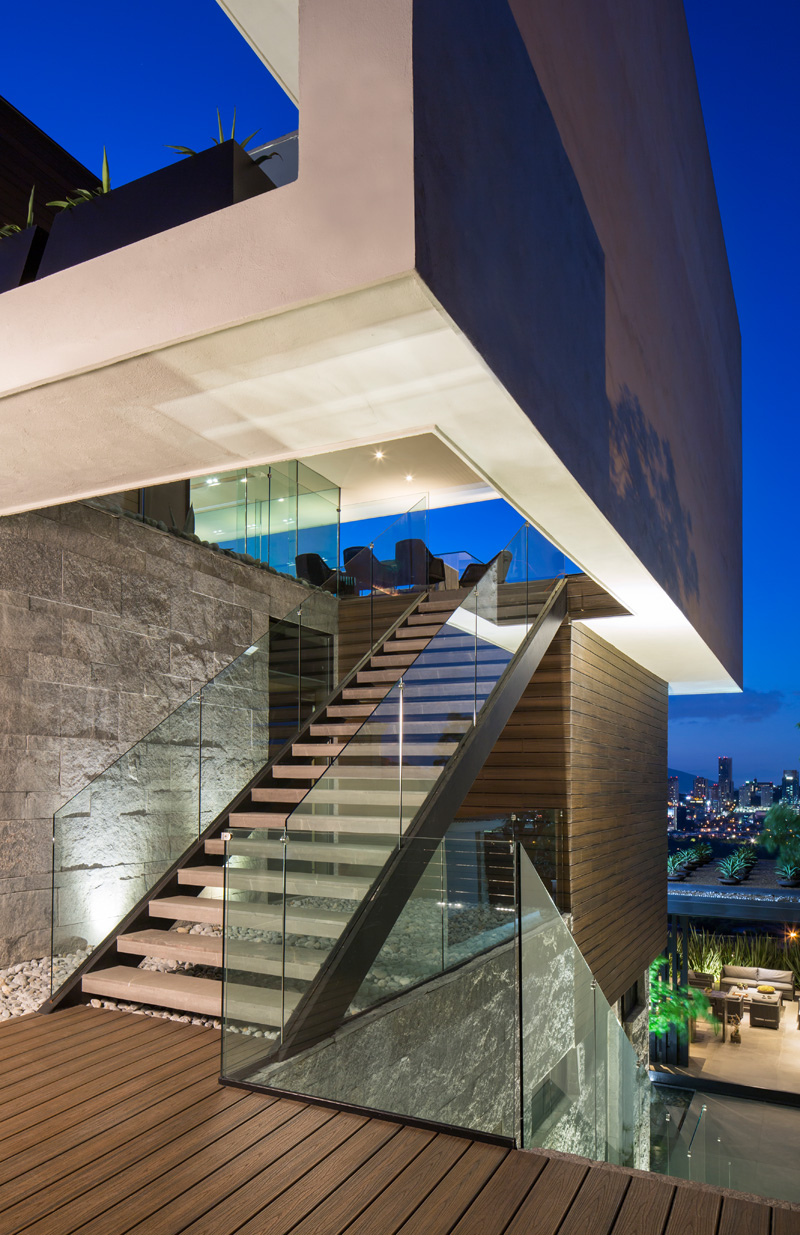 At the top of the stairs, there is another outdoor space with views of a golf club in the foreground, and in the distance, the majestic "Cerro de Las Mitras", a distinctive mitre-shaped mountain.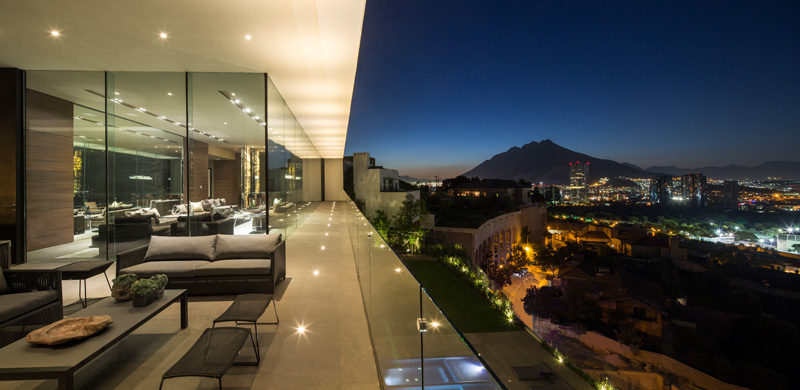 Further outdoor dining can be had in this space, that has a feature fireplace.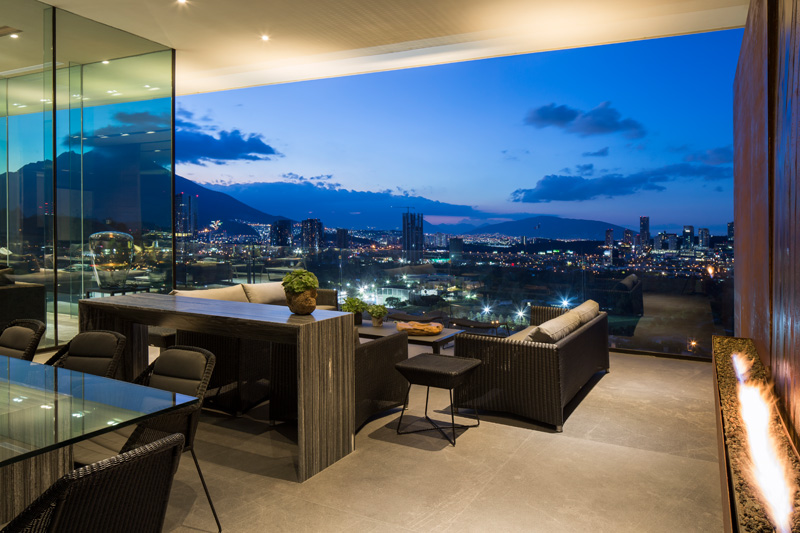 The interiors of the home receive a huge amount of natural light during the day due to the floor-to-ceiling glass wall.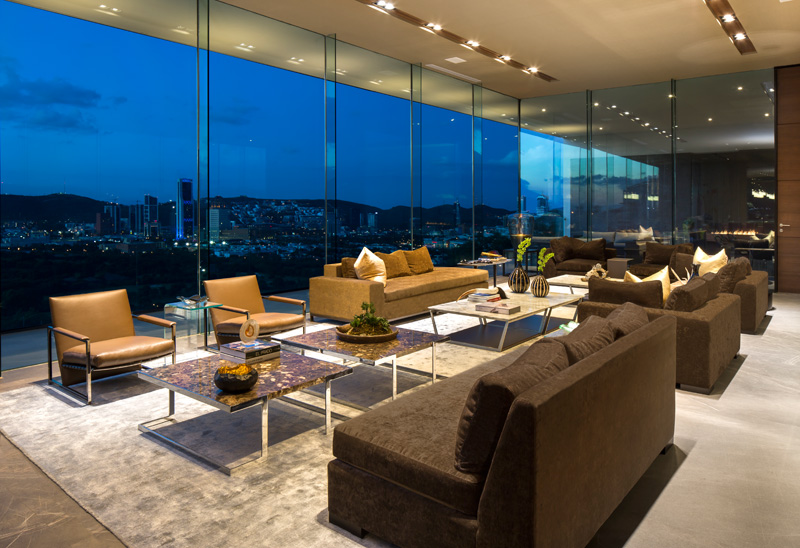 The open plan living area also has a bar, making it perfect for entertaining.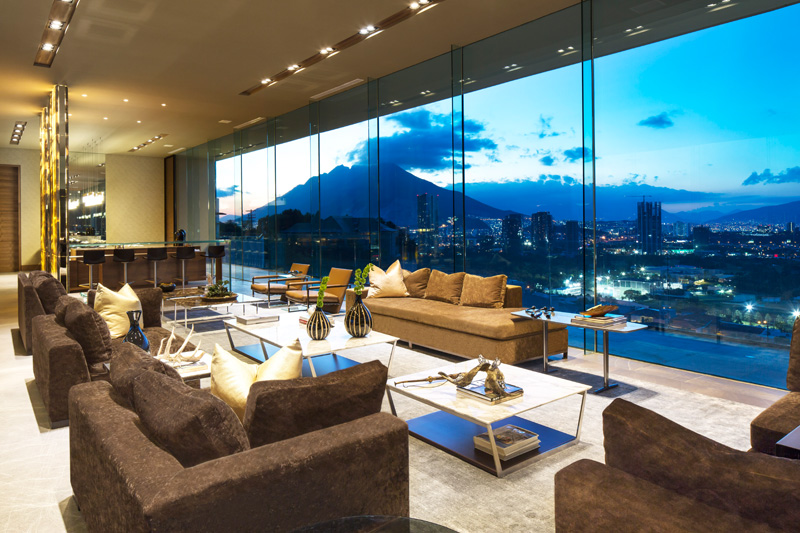 In a second living area, the furniture has been laid out to take advantage of the view.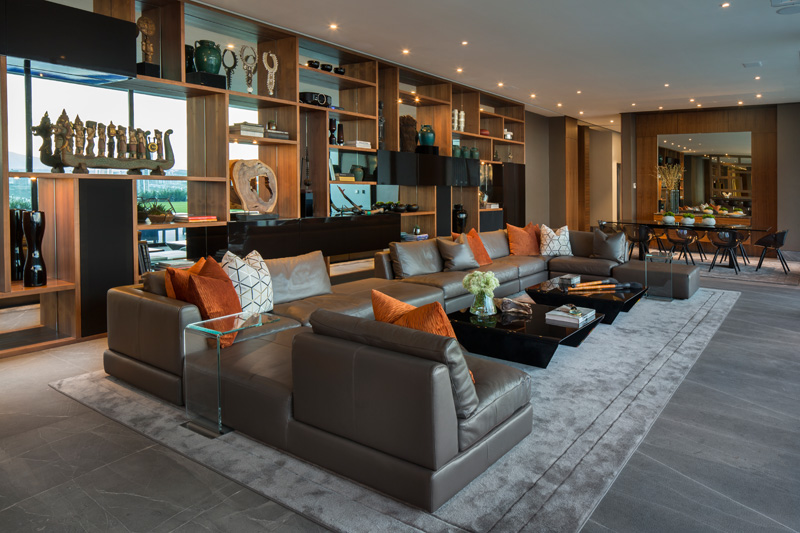 A floor to ceiling shelving unit shows the home owner's curiosities.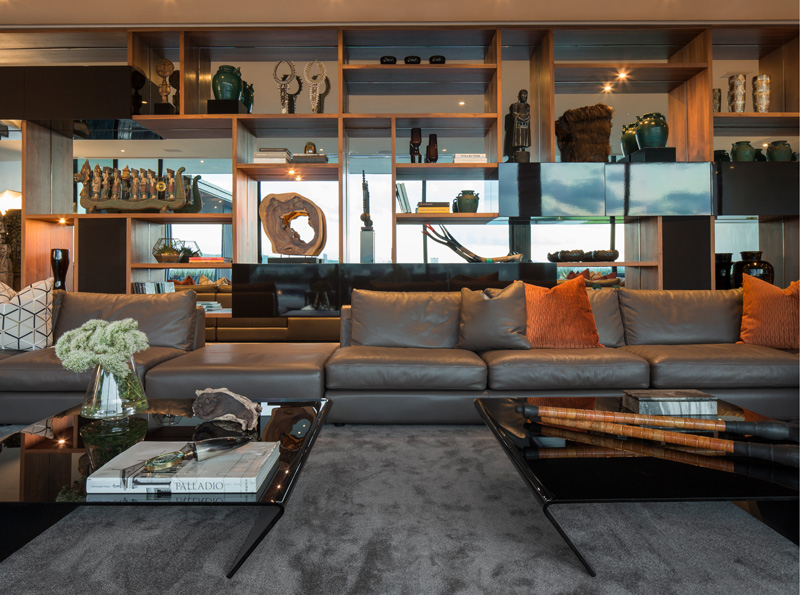 At the end of the second living space, there is a dining table next to a large mirror, which gives the room the appearance of being even larger than it is.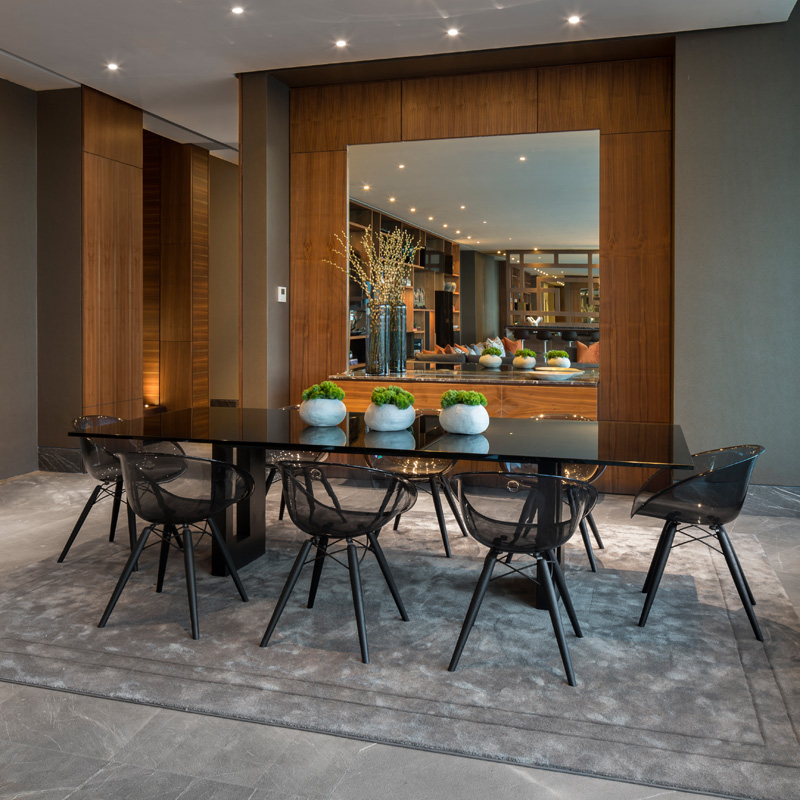 Here's a view of the outdoor landscaping on the roof of the pavilion next to the swimming pool.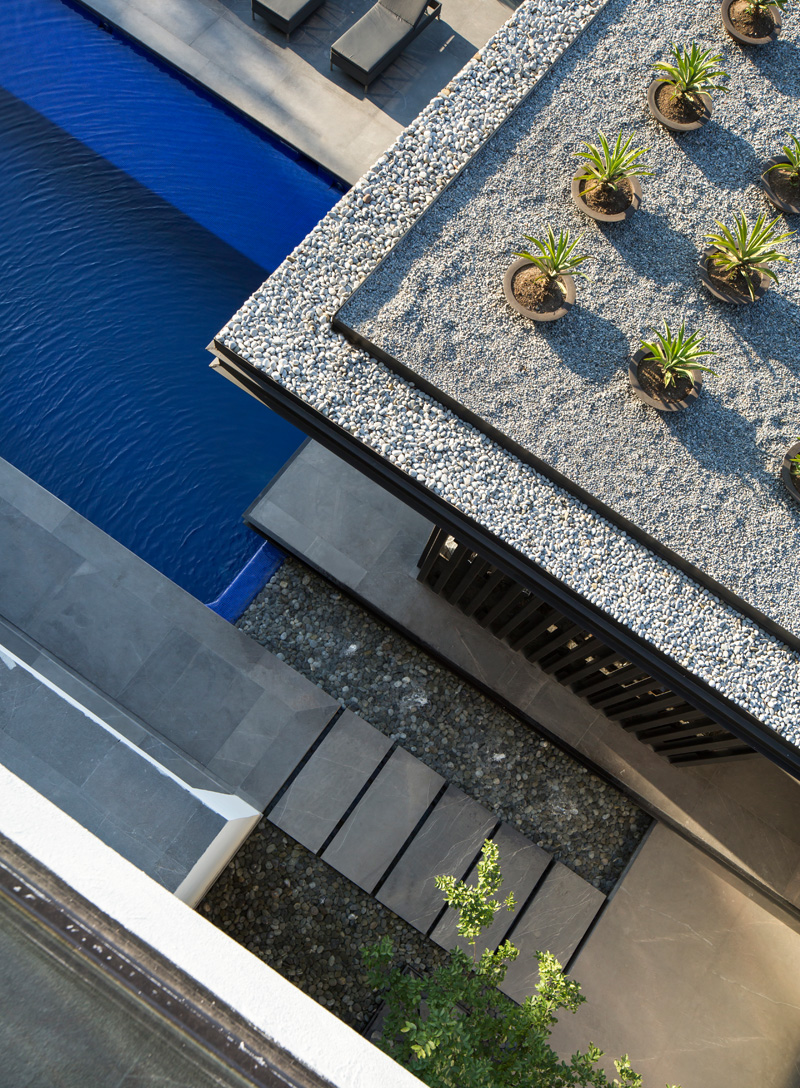 ---