Artists Craig & Karl have created a nearly 14,000 square foot installation made from 13 tonnes of candy pieces as part of the 'Sweet as One' exhibition in Chengdu, China.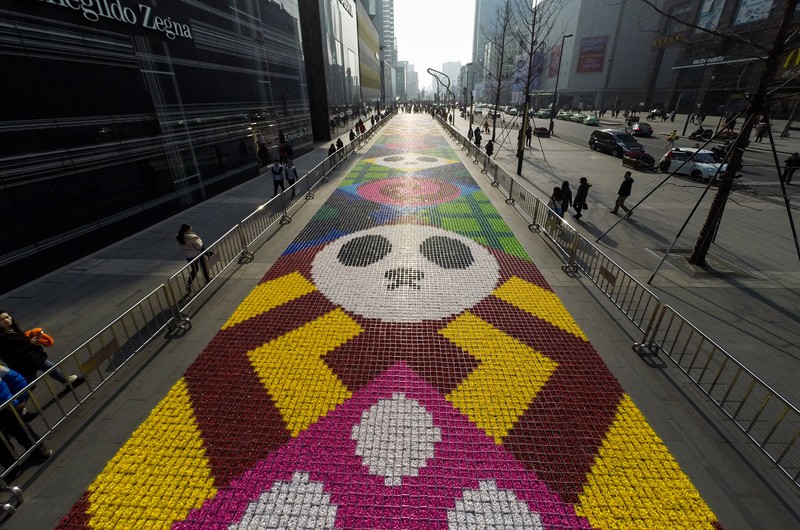 About the project
Encompassing 13 tonnes of candy pieces and nearly 14,000-square-feet Craig & Karl's installation for the 'Sweet as One' exhibition in Chengdu aims to celebrate the Chinese New Year in a festive and celebratory way.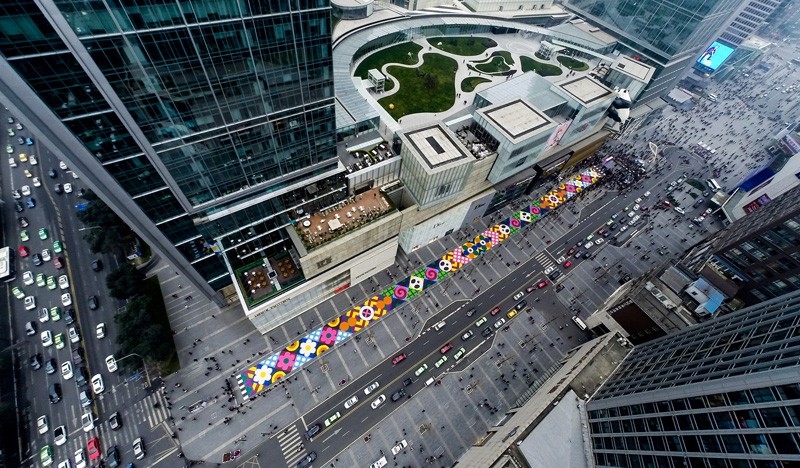 The exhibition was curated by Hong Kong creative studio AllRightsReserved to bring awareness to the plight of underprivileged children in rural areas. The artwork within the candy carpet encompasses a variety of symbology, from blooming flowers which symbolize good luck to stylized pandas, Chengdu being their 'hometown'.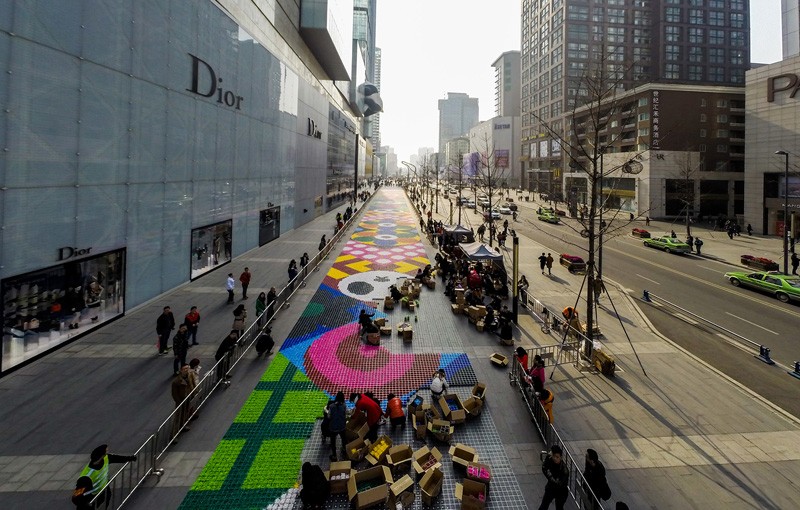 The candy carpet stretches 607 feet long by 23 feet wide. Small squares were filled with single colored candy and these squares were built upon to establish a grid that was used the create and execute the artwork.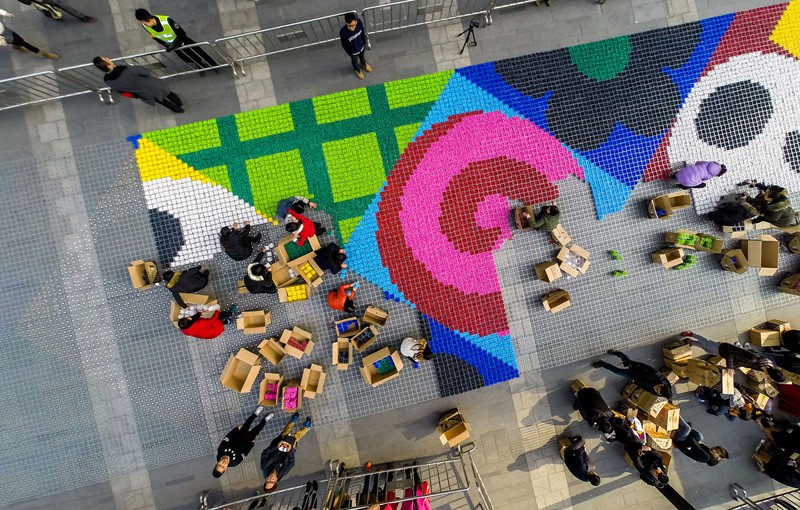 Over 2,000 volunteers meticulously assembled the entire piece by hand over just five days. Organizers plan to donate meals and the candy from the installation to the under privileged.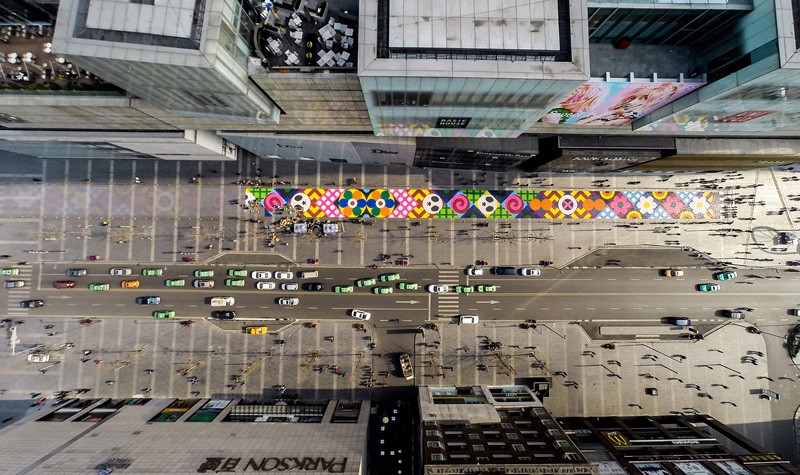 Artist: Craig & Karl