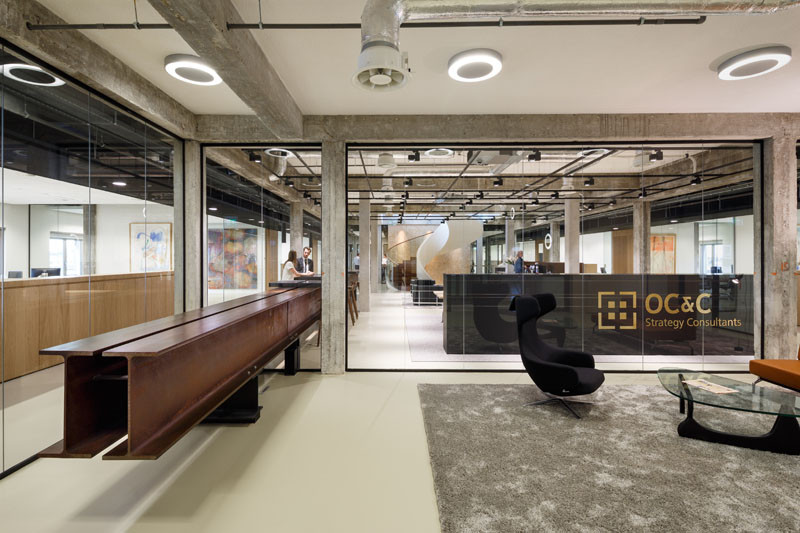 When Fokkema & Partners Architecten transformed the top two floors of the former Dutch Bank building, a listed monument in Rotterdam, The Netherlands, into a comfortable new office space for OC&C Strategy Consultants, they drew inspiration from the history of the building and its original architecture when designing the office.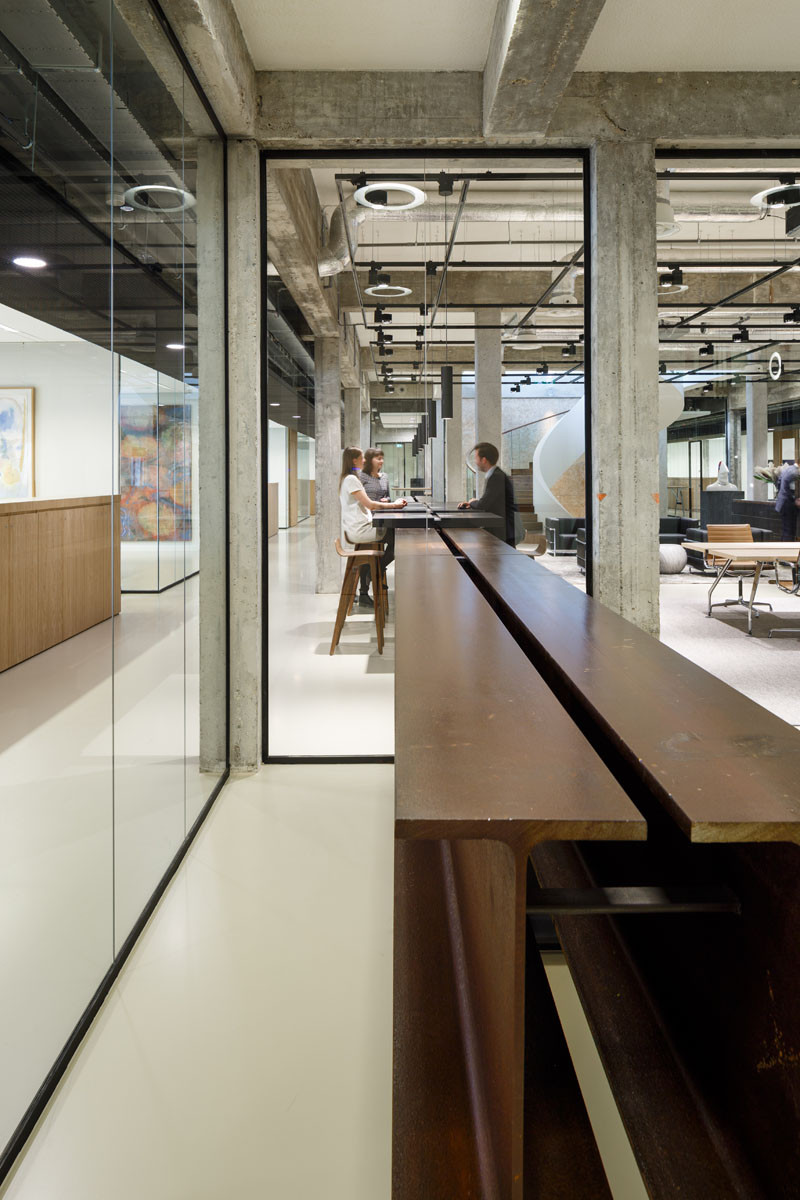 ---
The office has an industrial feel to it. Mostly from the raw concrete and steel. One interesting design feature they used was an I-Beam (HEA600-beam) as a counter space that runs through a significant amount of the office.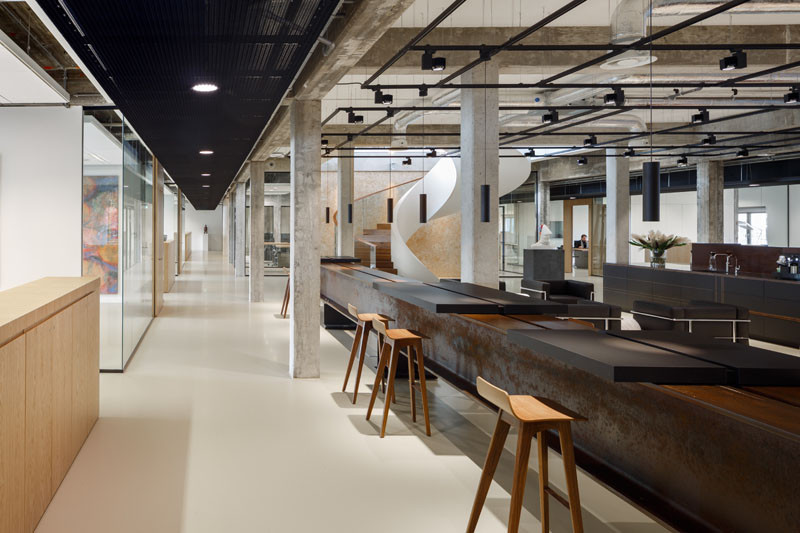 ---
The reclaimed I-Beam that was used in the design, was originally a support from a Dutch bridge, and now it continues its life within this office.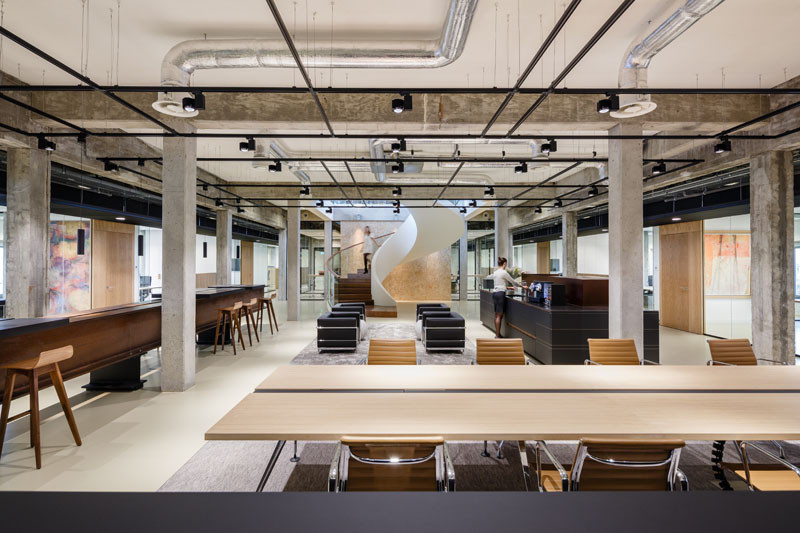 ---