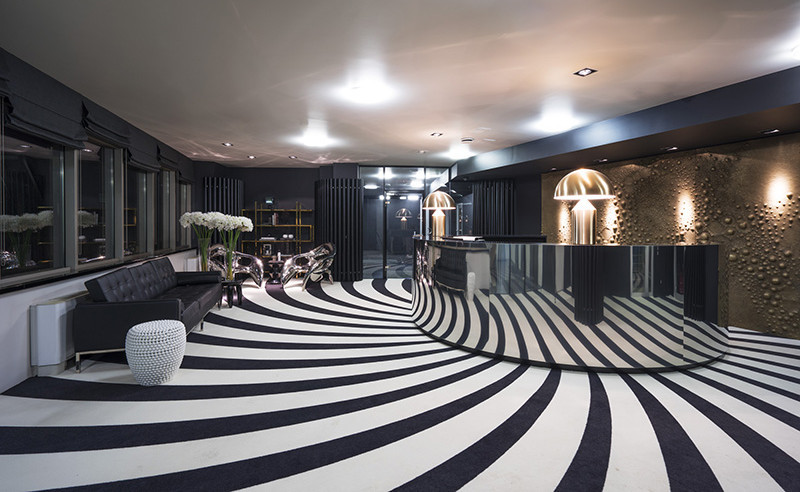 Photography by Katz Ltd.
As part of the design for an office in Riga, Lativa, architectural and interior design firm Katz Ltd., included this hypnosis inducing carpet in the reception area.
There's also a mirrored reception desk, that reflects the intense design of the carpet, to further accentuate the effect.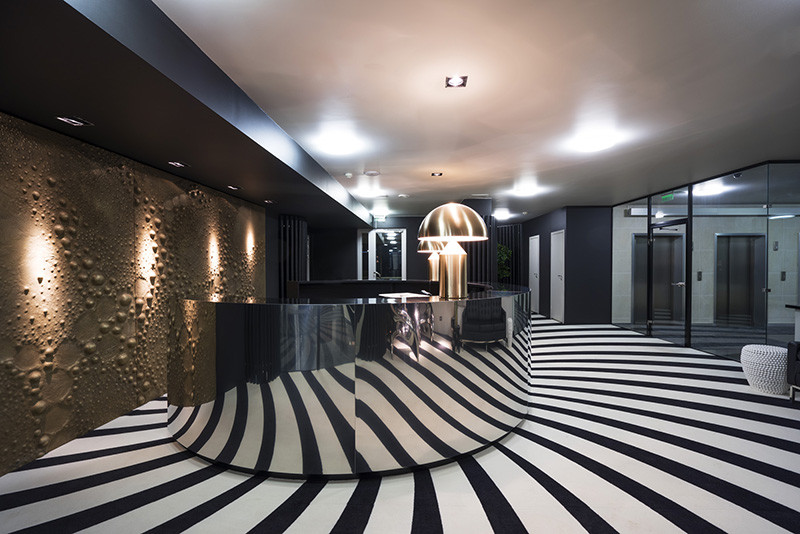 Photography by Katz Ltd.