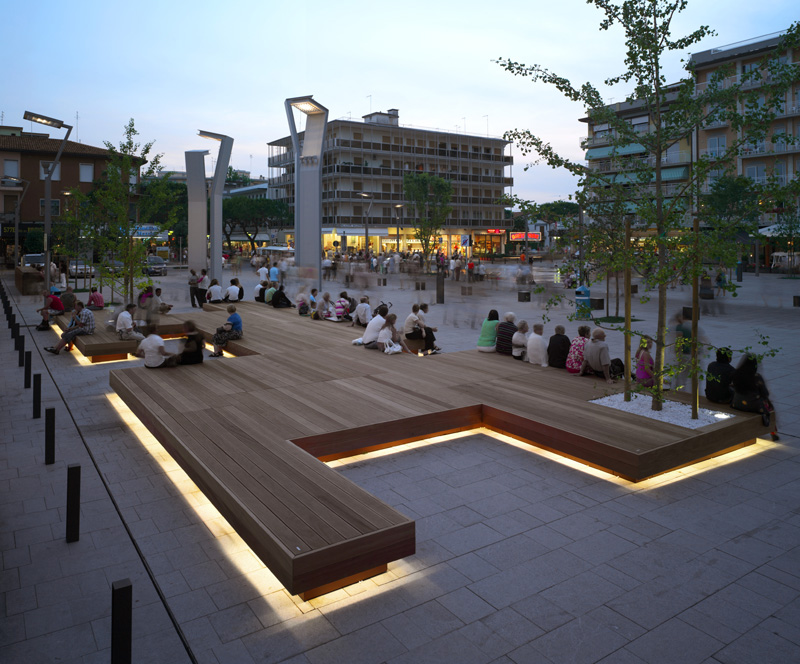 Metalco have created an extra large bench for the Piazza Mazzini in Jesolo, Italy.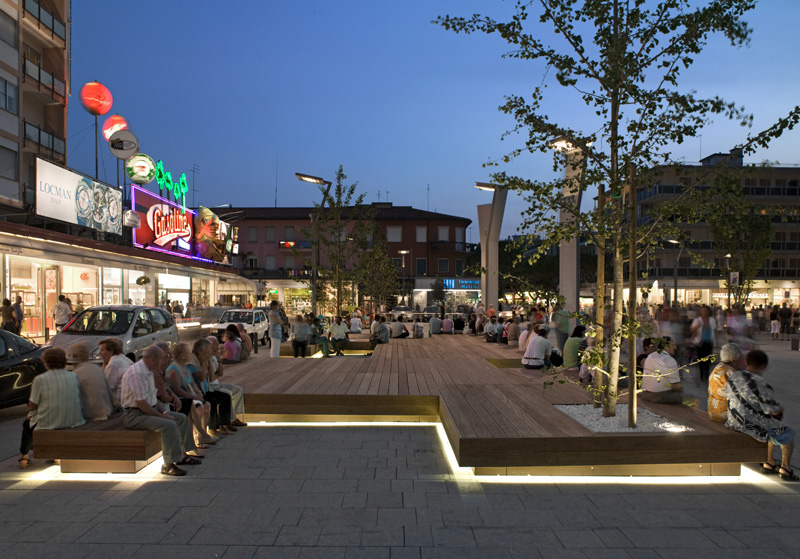 Metalco's description
Straight bench with solid wood seat and steel edging and supports. It can be accessorised with a solid wood backrest and by adding more elements of different lengths and widths, designed to give freedom to form islands of relaxation. It can also be matched with other steel elements, for example planters.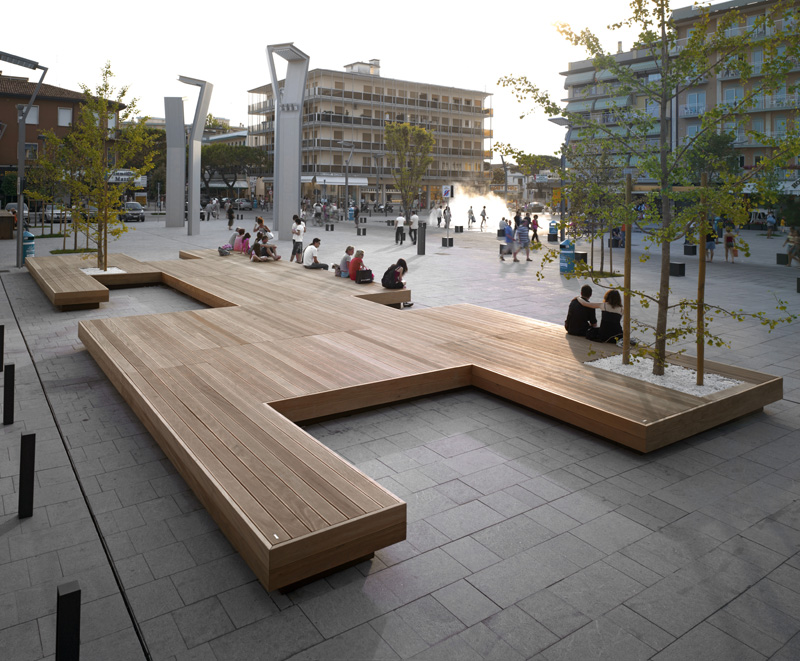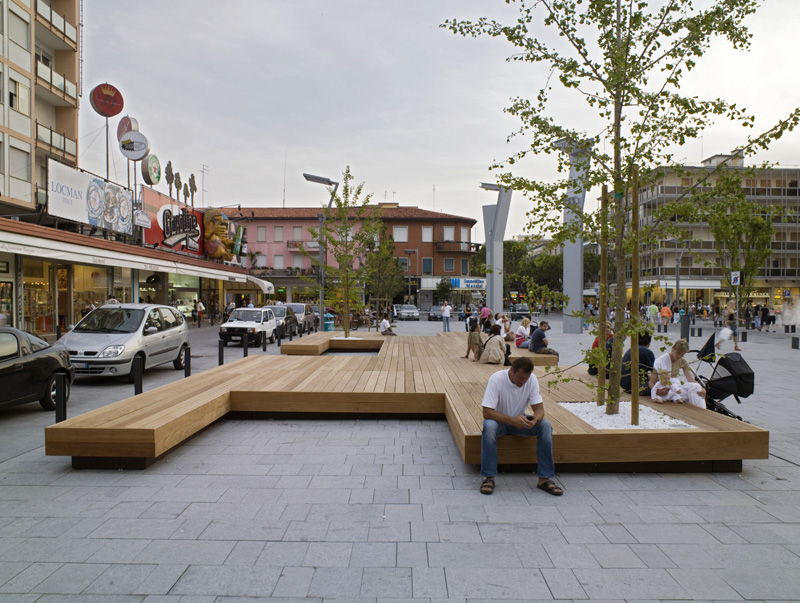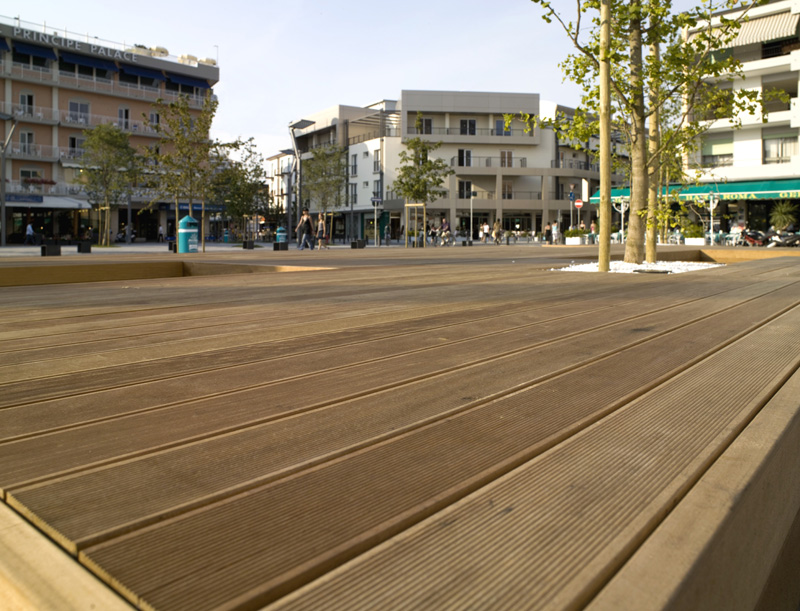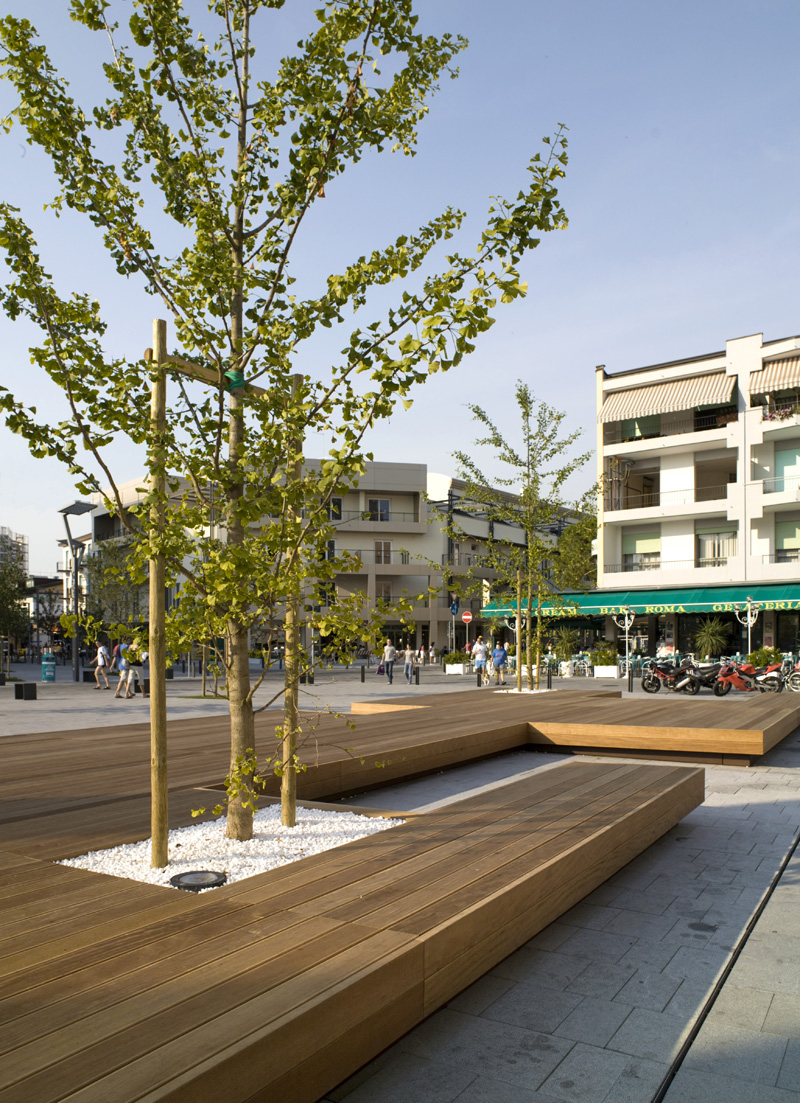 Manufacturer:
Metalco