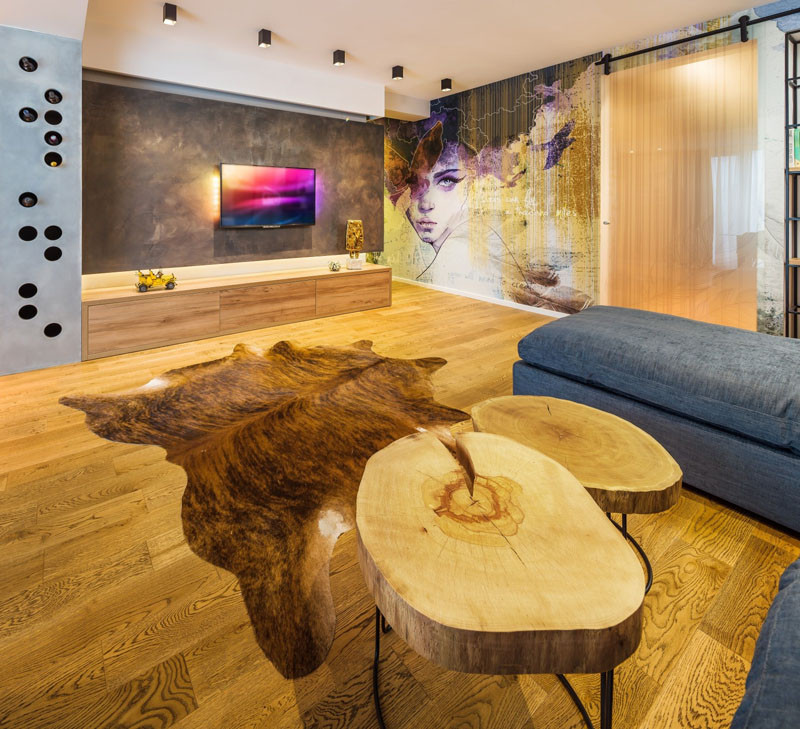 STUDIO3PLUS have designed an apartment for a young couple in Bucharest, Romania, that features a large wall mural.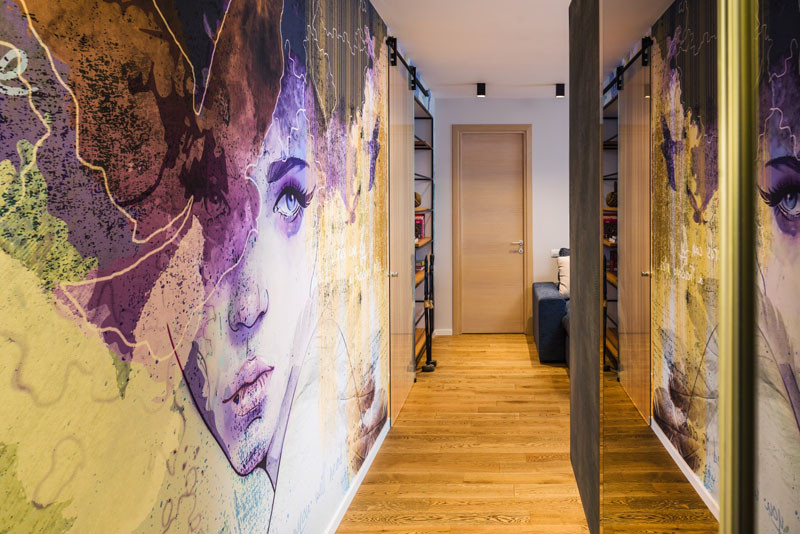 ---
The large wallpaper mural, that runs the length of the hall and living room, was designed by the homeowner.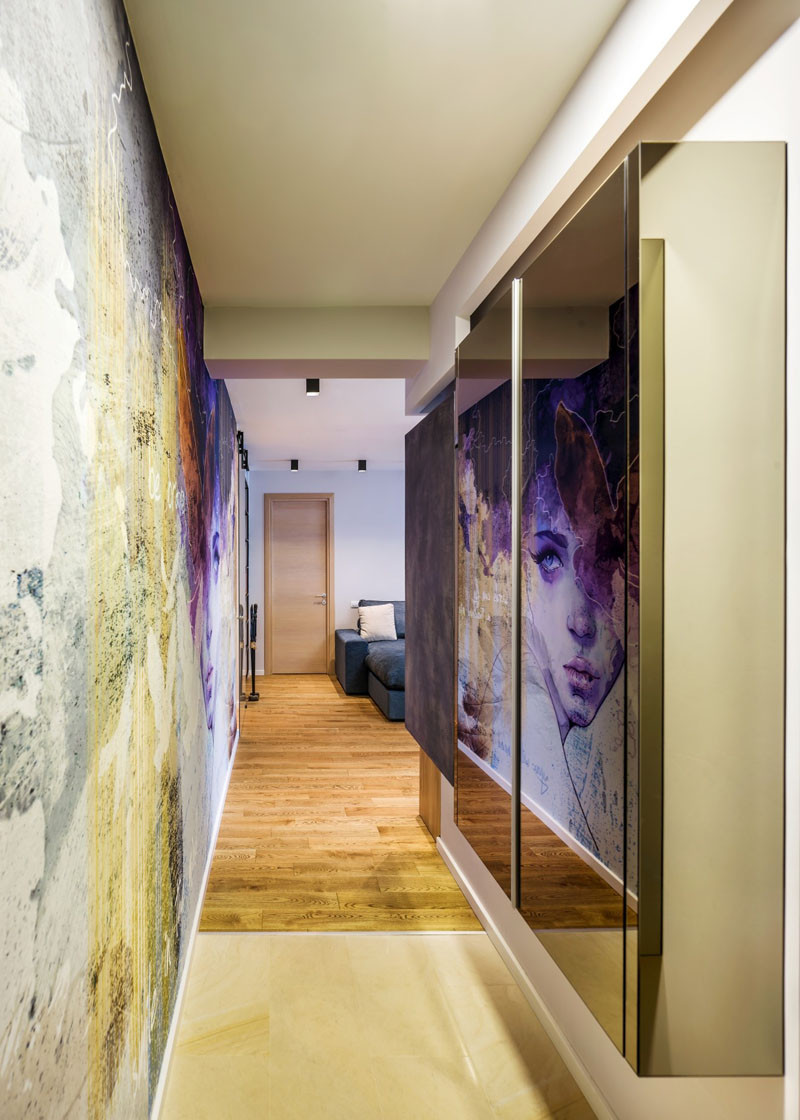 ---
The mural can easily be seen from the living and dining areas.
---
The shelves, as well as the coffee tables, were made by the client from wood recovered from a veneer mill.

---
A small home office and dining table are tucked away between the living room and kitchen.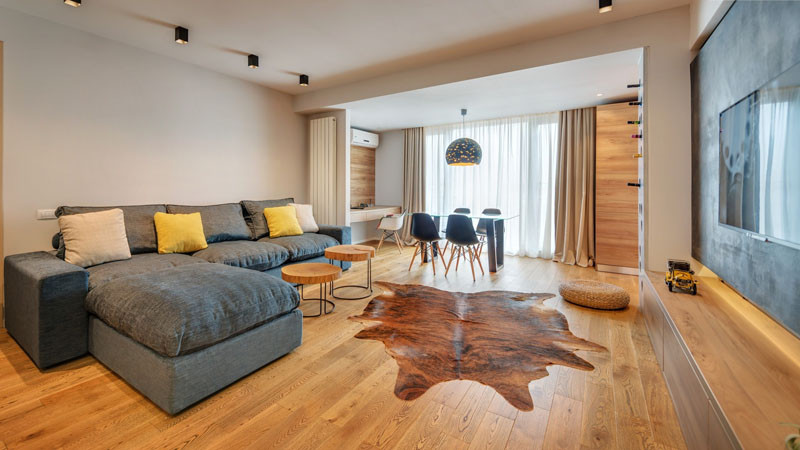 ---
A custom designed wine holder has been included by the entrance to the kitchen.

---
The mostly wooden kitchen is brightened up with the addition of a yellow rangehood.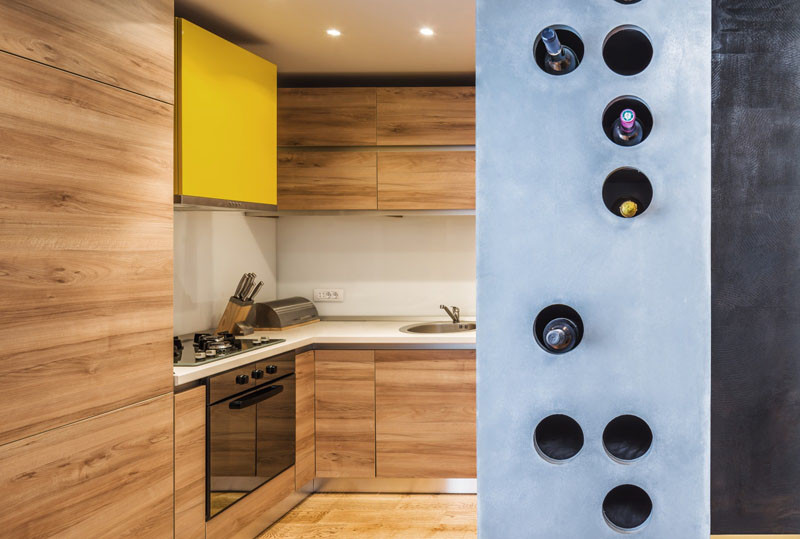 ---
Back out by the living area and next to the mural, is the entrance to one of the bedrooms.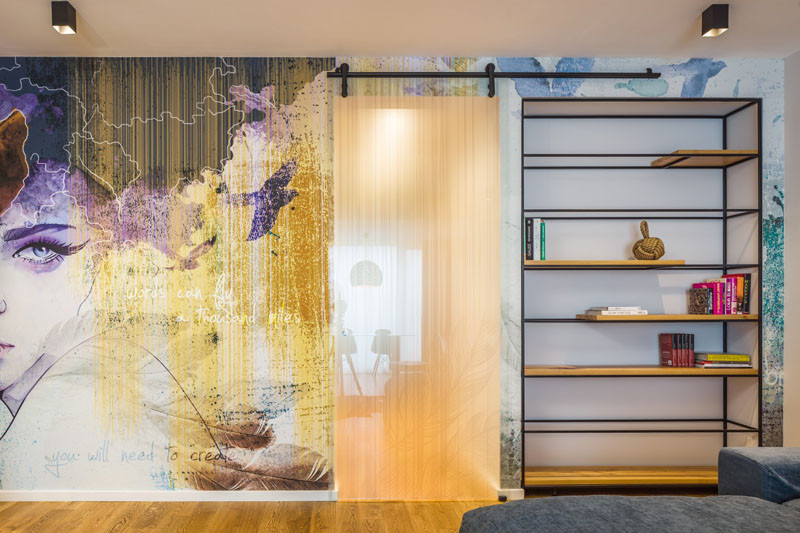 ---
Pendant lamps hang beside the bed, instead of side tables and table lamps.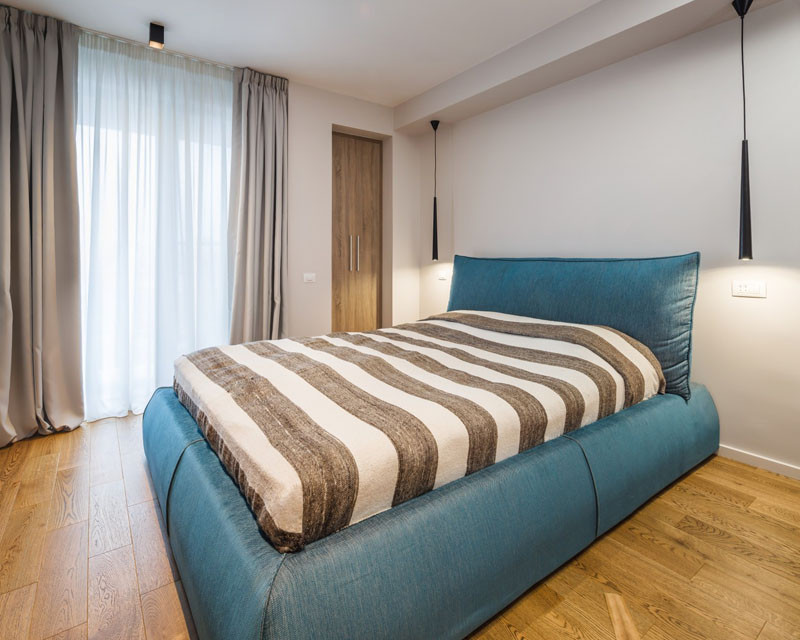 ---
In the bathroom, a wood feature wall conceals additional bathroom storage.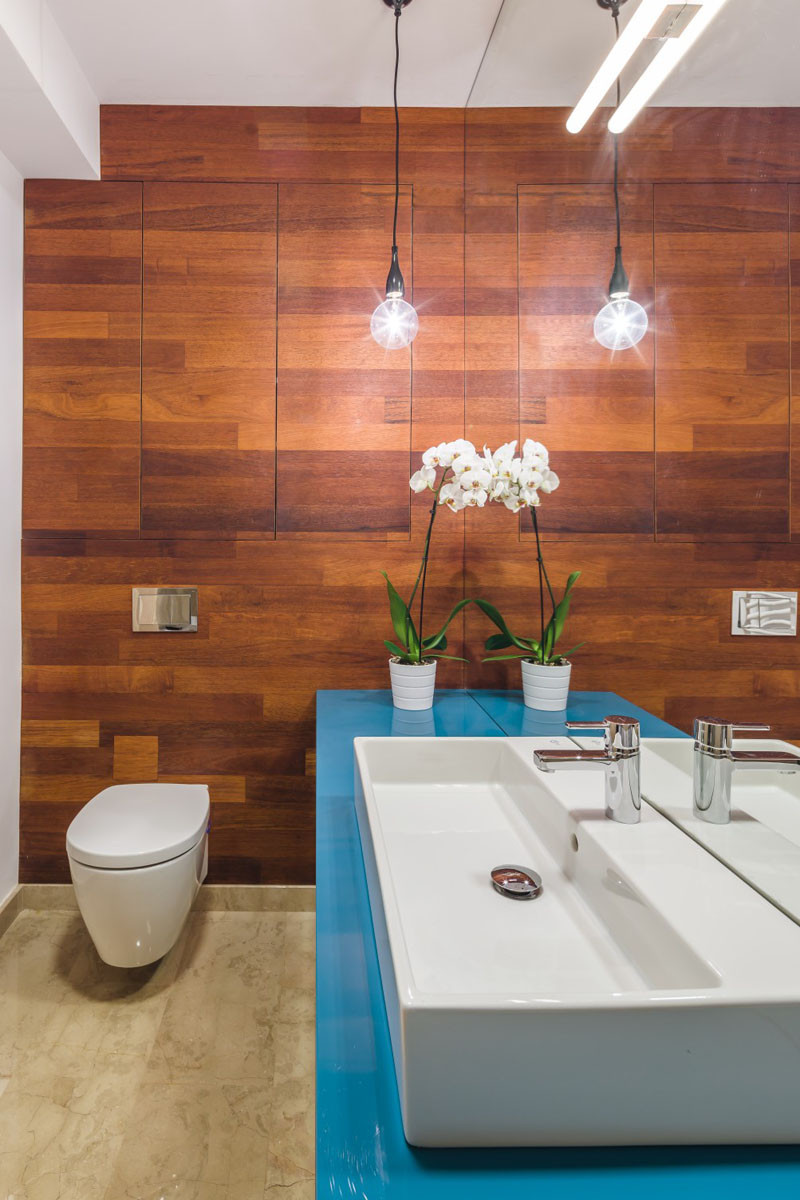 ---