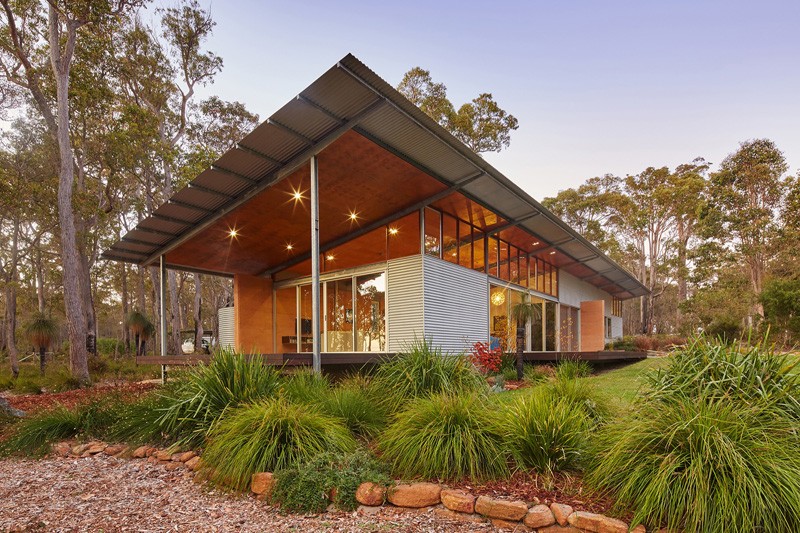 Archterra Architects have designed the Bush House, a home surrounded by Australian bushland, in the town of Margaret River.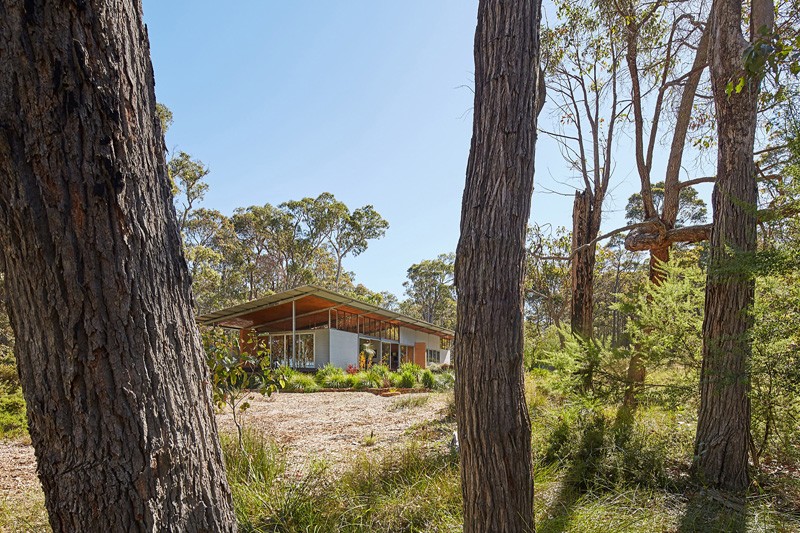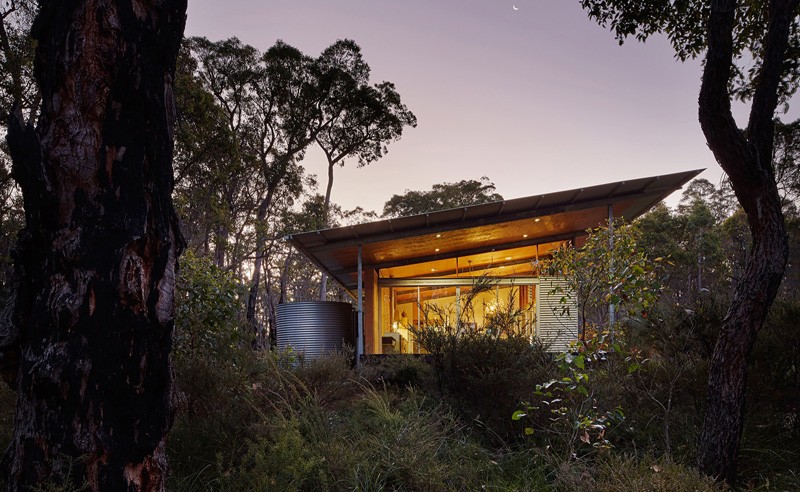 The layout of the home is a simple rectangular plan with a sloped roof.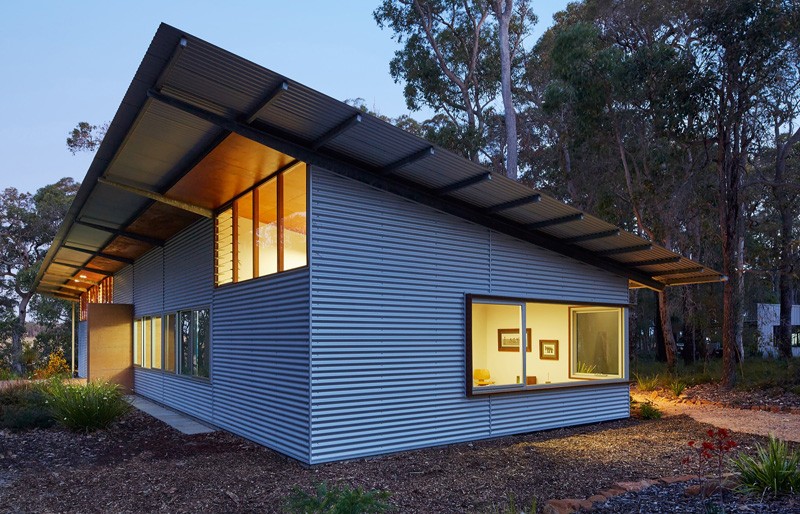 A couple of rain water collection tanks sit just outside the house.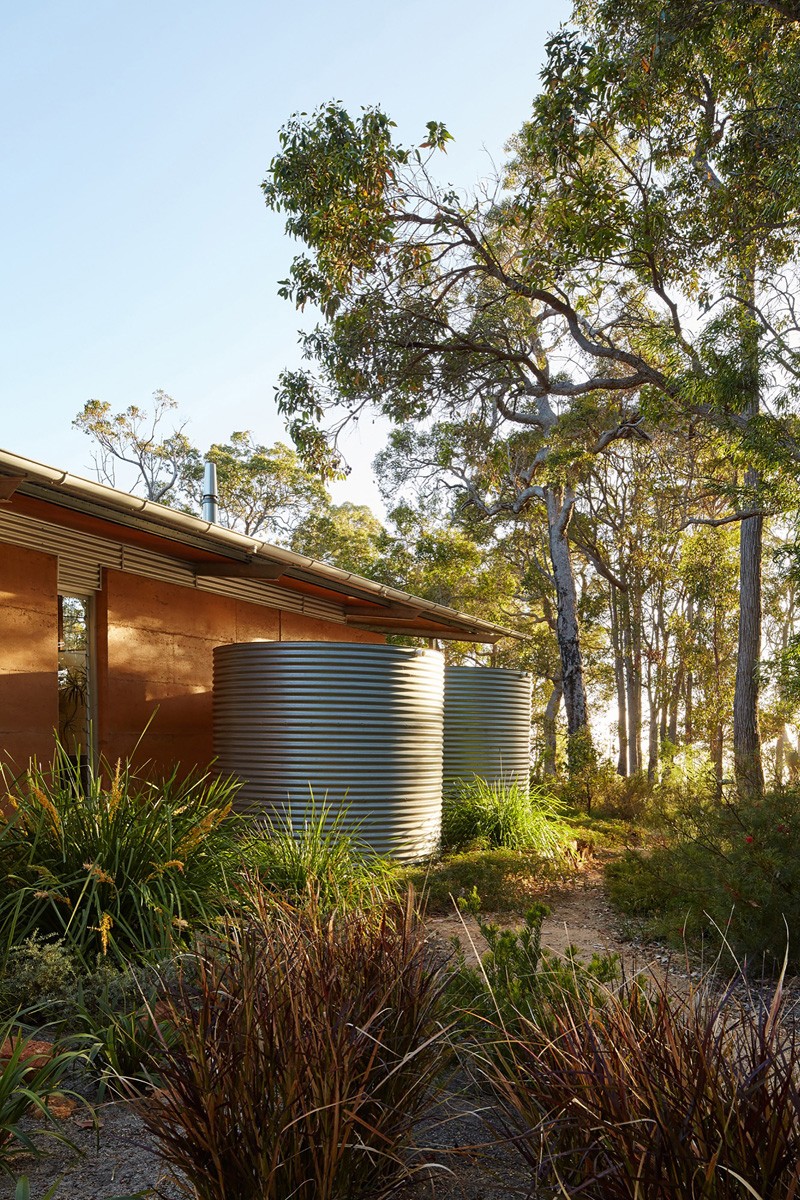 The roof overhangs the home to provide shade for those hot Australian days.
As with many Australian homes,  this home is very open to the outdoors.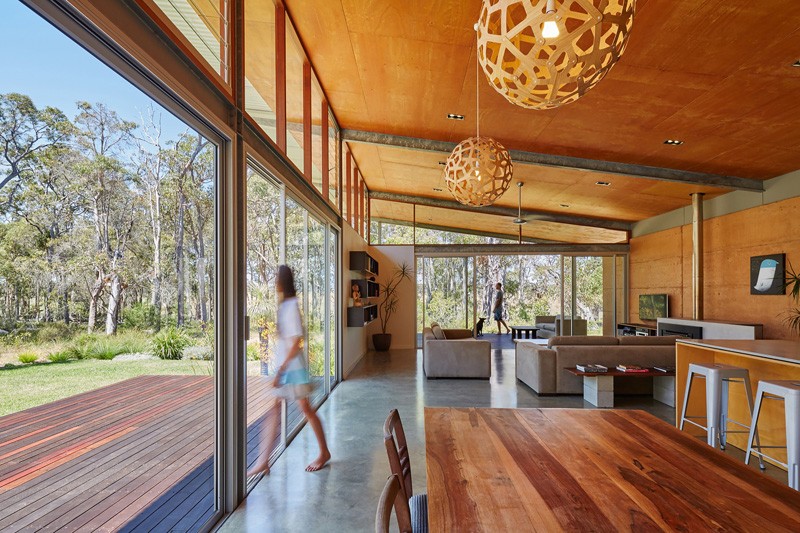 There are a lot of windows, allowing natural light to flood the interior spaces.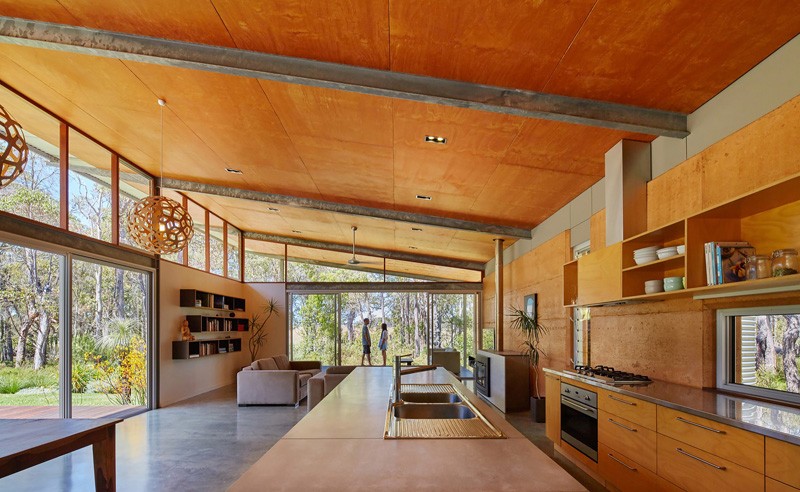 A fireplace has been included to heat the interior when it gets cold.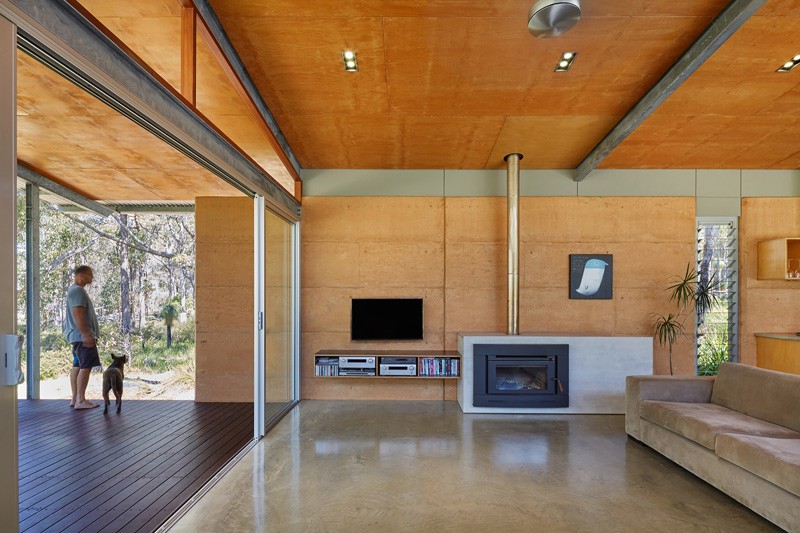 The windows in the bedroom perfectly frame the bushland, just like a painting.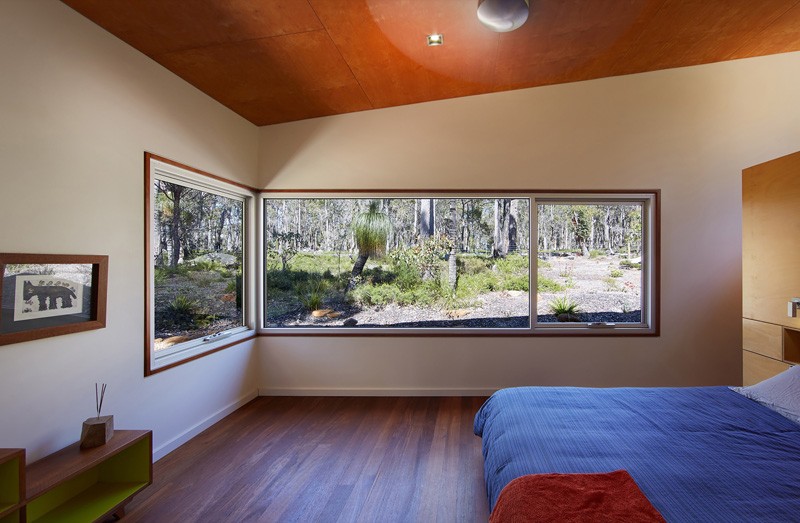 The shower in the bathroom isn't surrounded by any walls.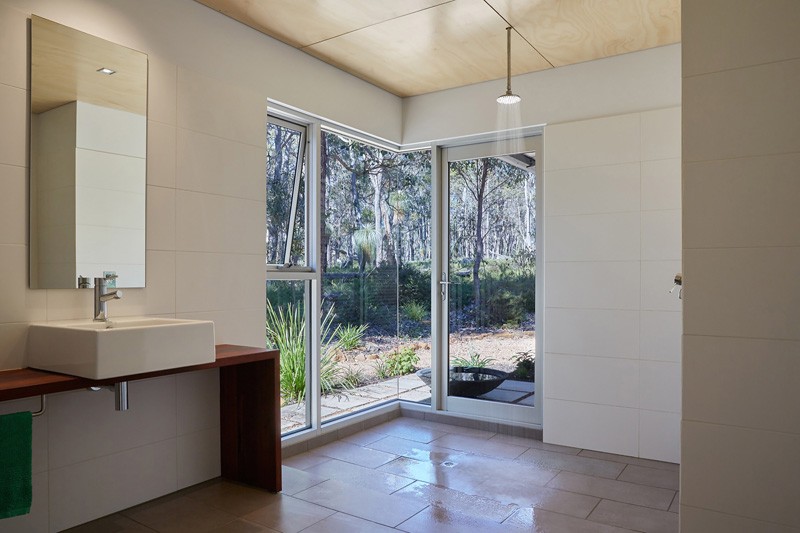 There's also a skateboard ramp for a bit of fun.