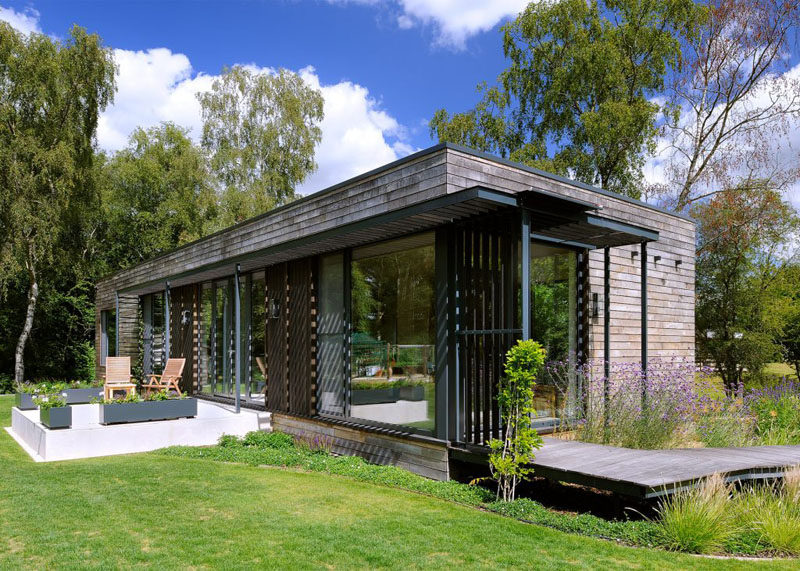 Often when we think of mobile homes, we think of trailer parks with the homes all looking the same, but this mobile home is a step above what we normally see.

---
Designed by PAD Studio, the clients wanted to create a new, very low energy dwelling, flooded with light and a strong connection to the surrounding landscape, but the most important thing is that it shouldn't resemble or feel like a mobile home.
---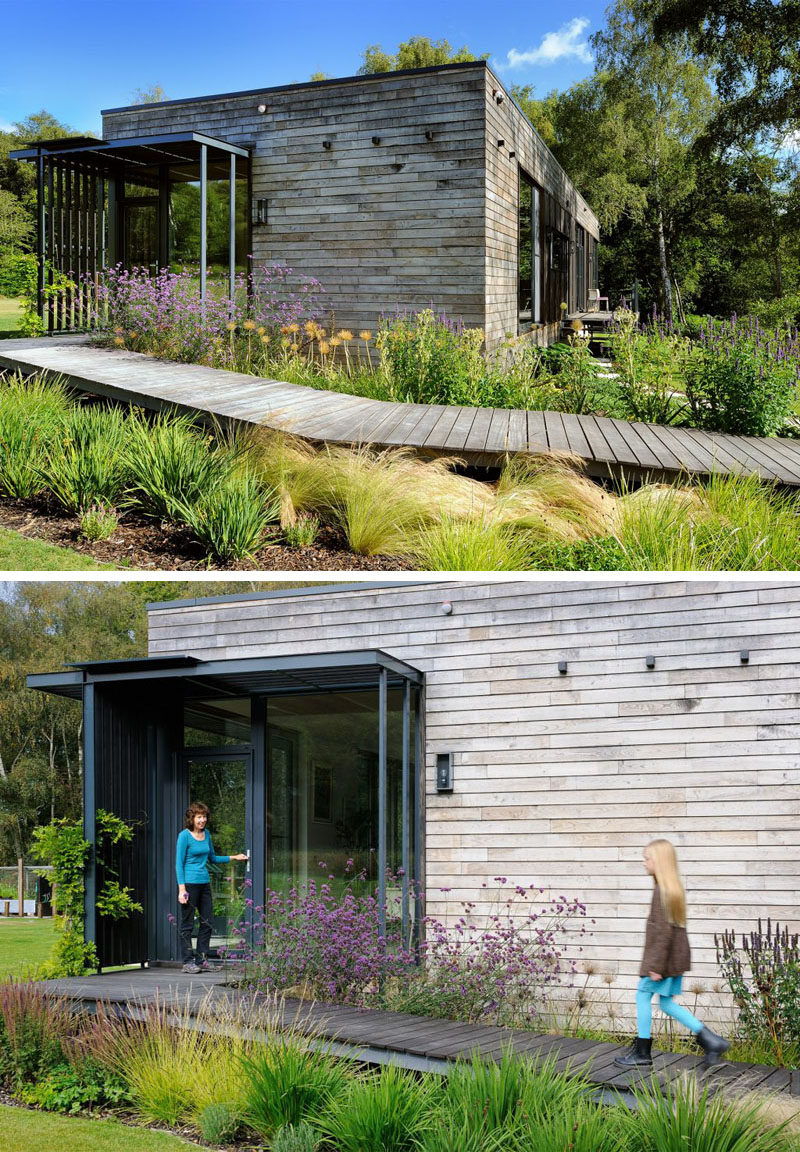 ---
Located on a clearing in the New Forest District of the United Kingdom, the home is covered in panels of dark stained sweet chestnut. Inside, the space is filled with natural oak, limestone, and white paneled walls.
---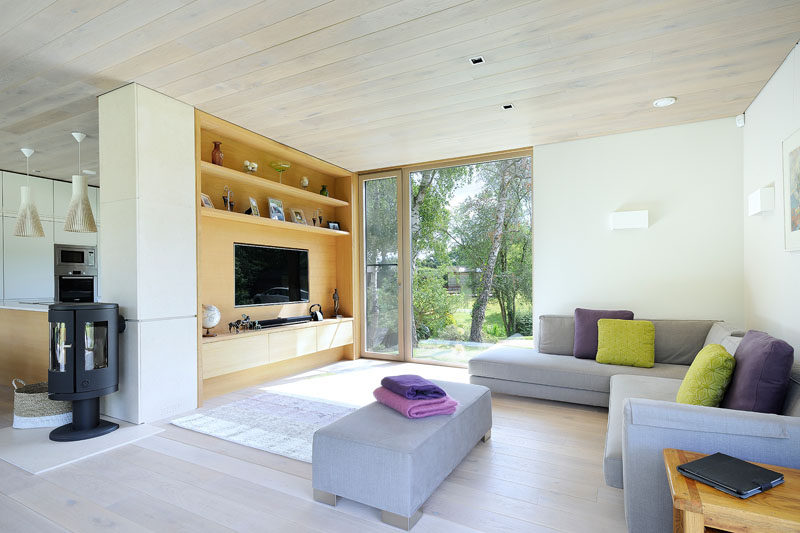 ---
There's a living room with built-in cabinetry, and around the corner is the dining room and kitchen. A wood fire between the living and dining room heats the space.
---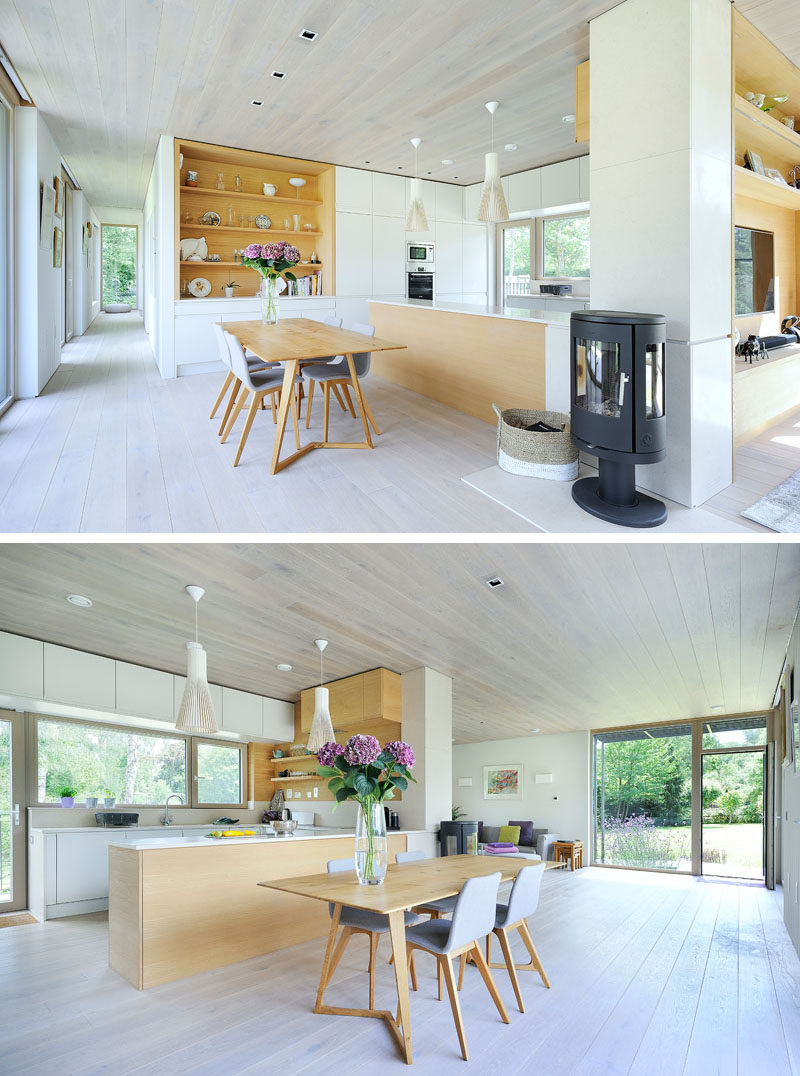 ---
Just off the dining room, there's a small patio with planters and chairs.
---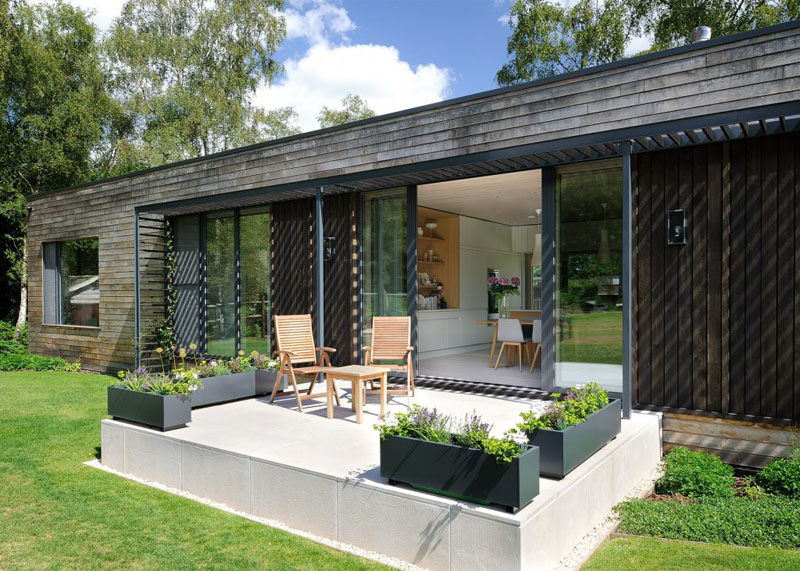 ---
The kitchen is in a U-shape, allowing for plenty of counter space, and open shelving is perfect for displaying various kitchen items.
---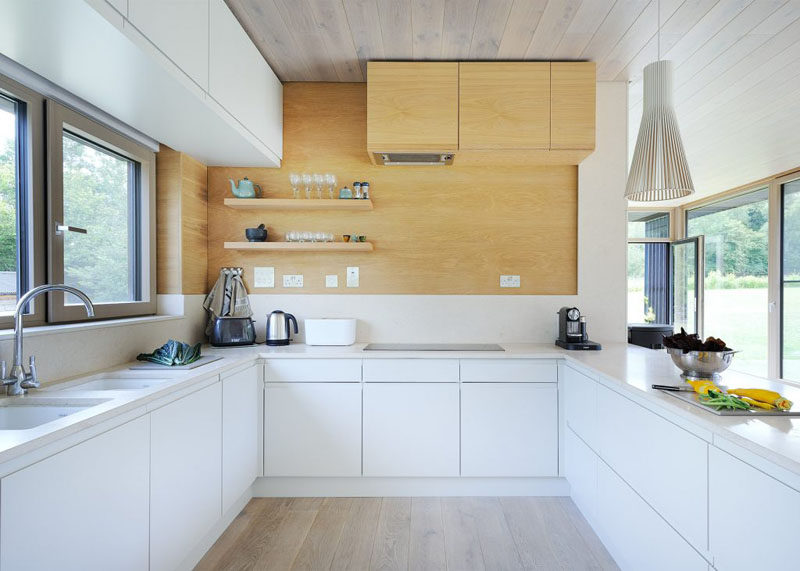 ---
There's also a home office, with built-in shelving and space for a sofa. It also opens out onto a little deck with enough room for a couple of chairs.
---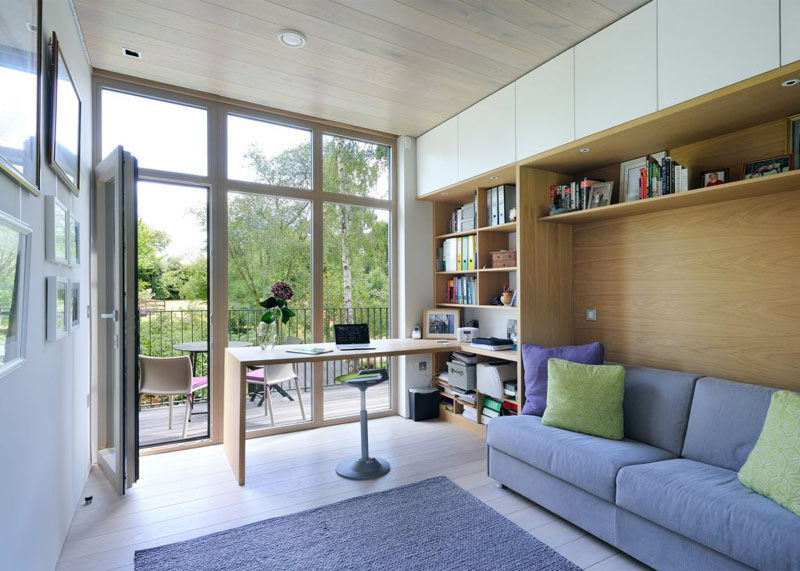 ---
The floor-to-ceiling windows provide an abundance of light in the hallway that leads to the bedroom.
---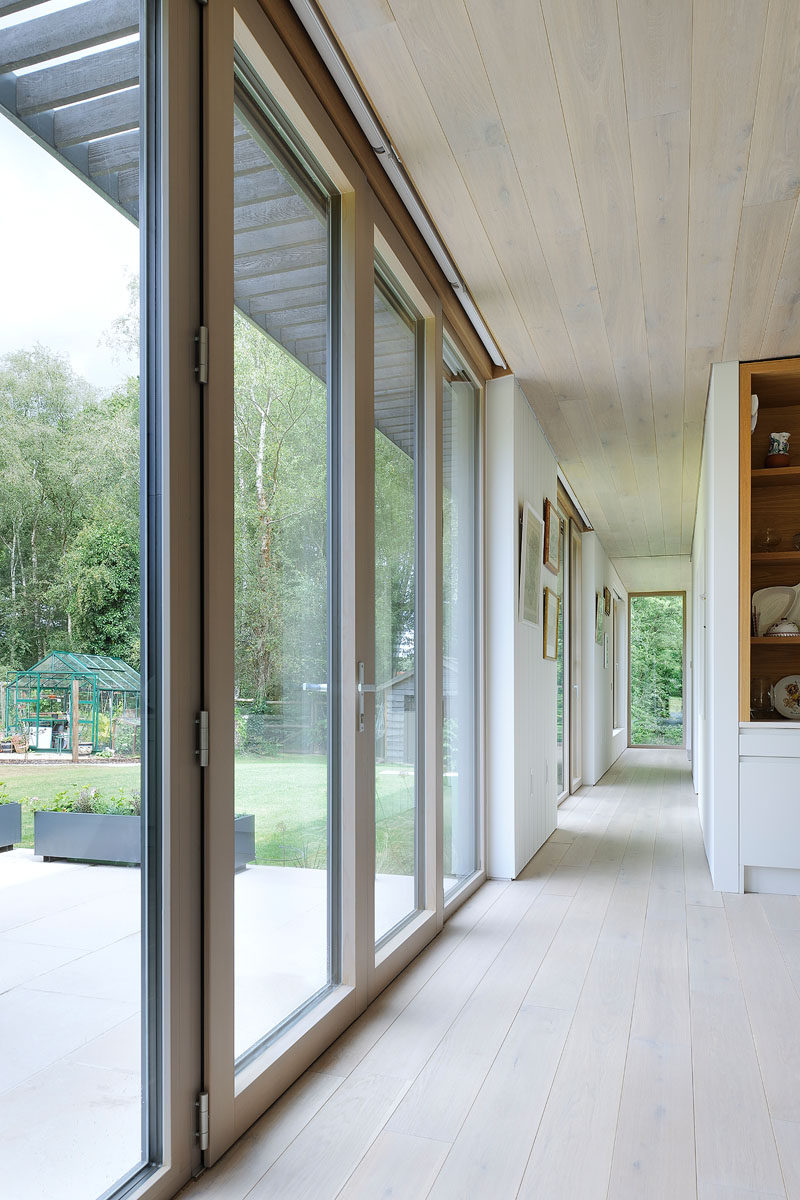 ---
In the bedroom, there's a floating bed, and a space for a table and chair, positioned to enjoy the scenery.
---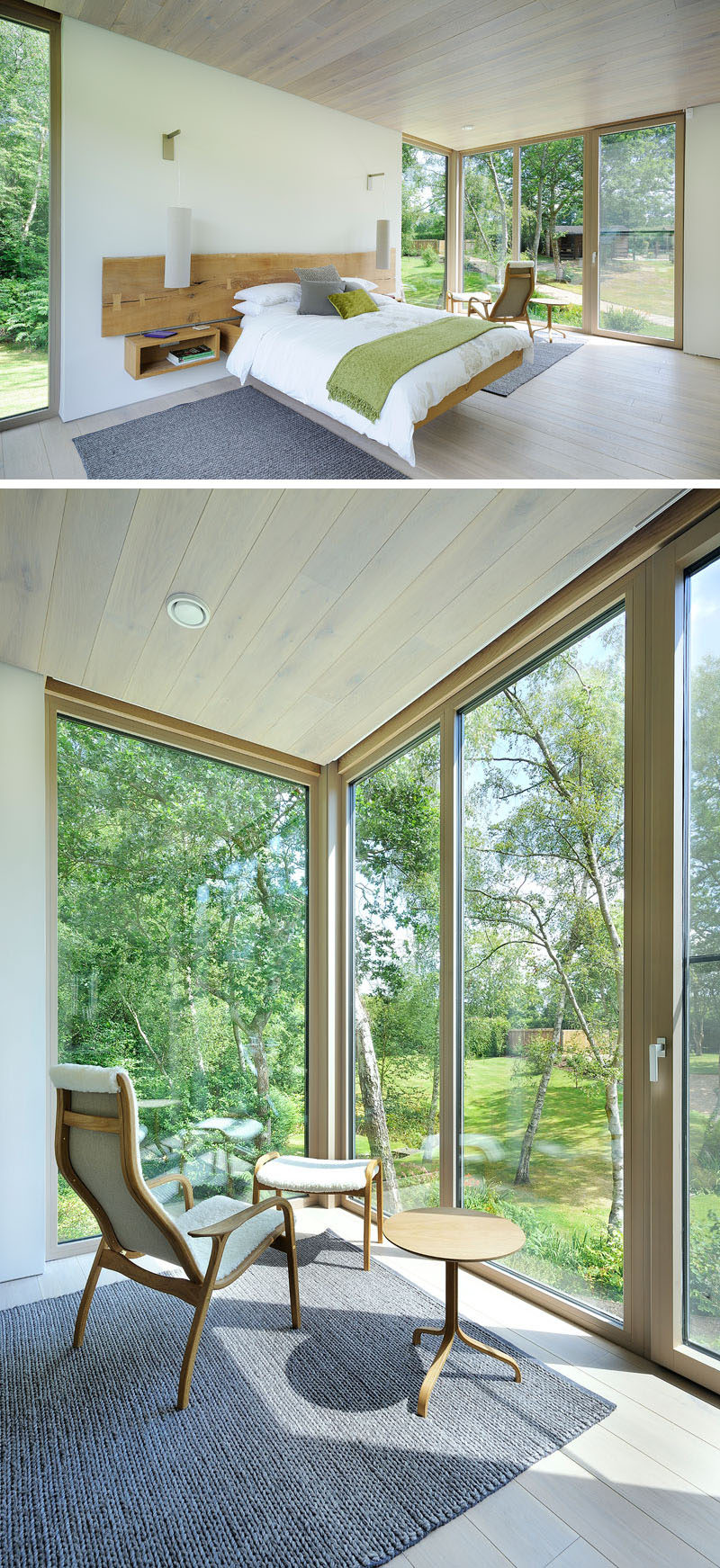 ---
In the bathroom, the mirror is set back, providing space for a ledge, perfect for displaying personal items. A skylight above the shower ensures that the space has as much light as possible.
---