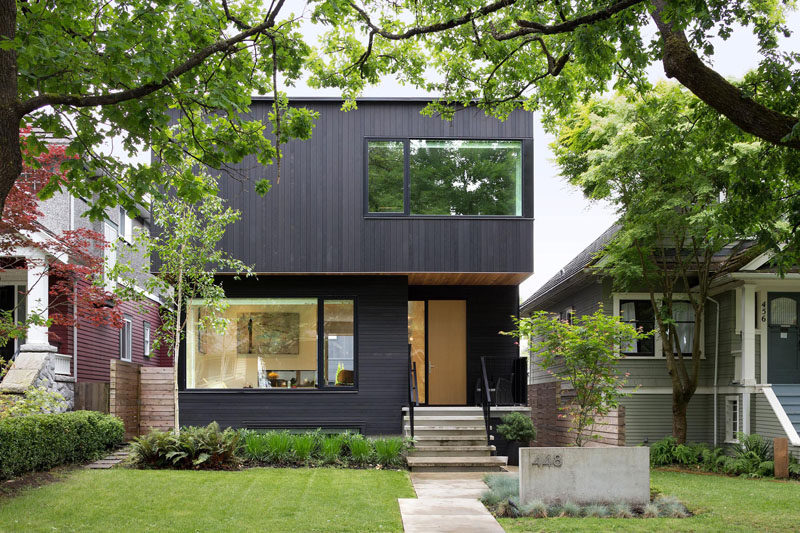 This recently completed modern house in Vancouver, Canada by Scott Posno Design, was designed for a family of four.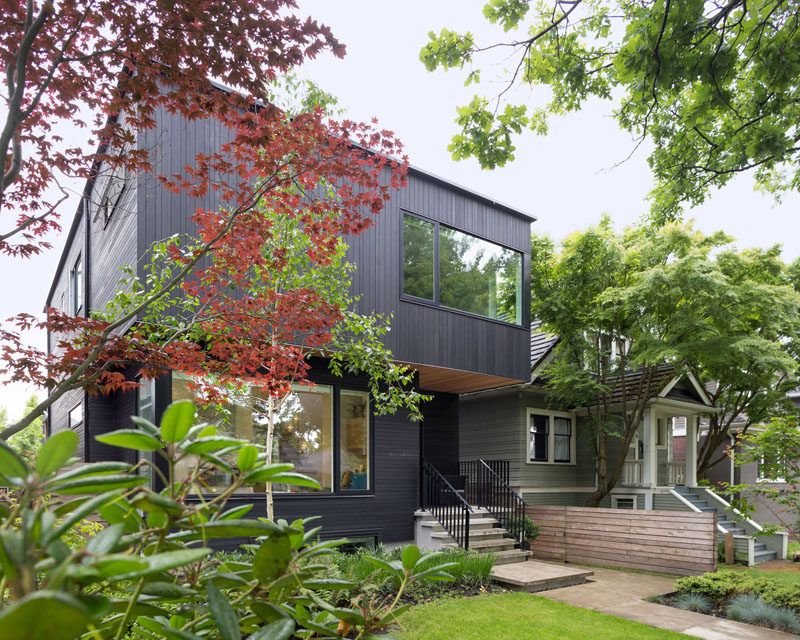 ---
The home, which from the street appears dark, is surprisingly bright and open on the inside.
---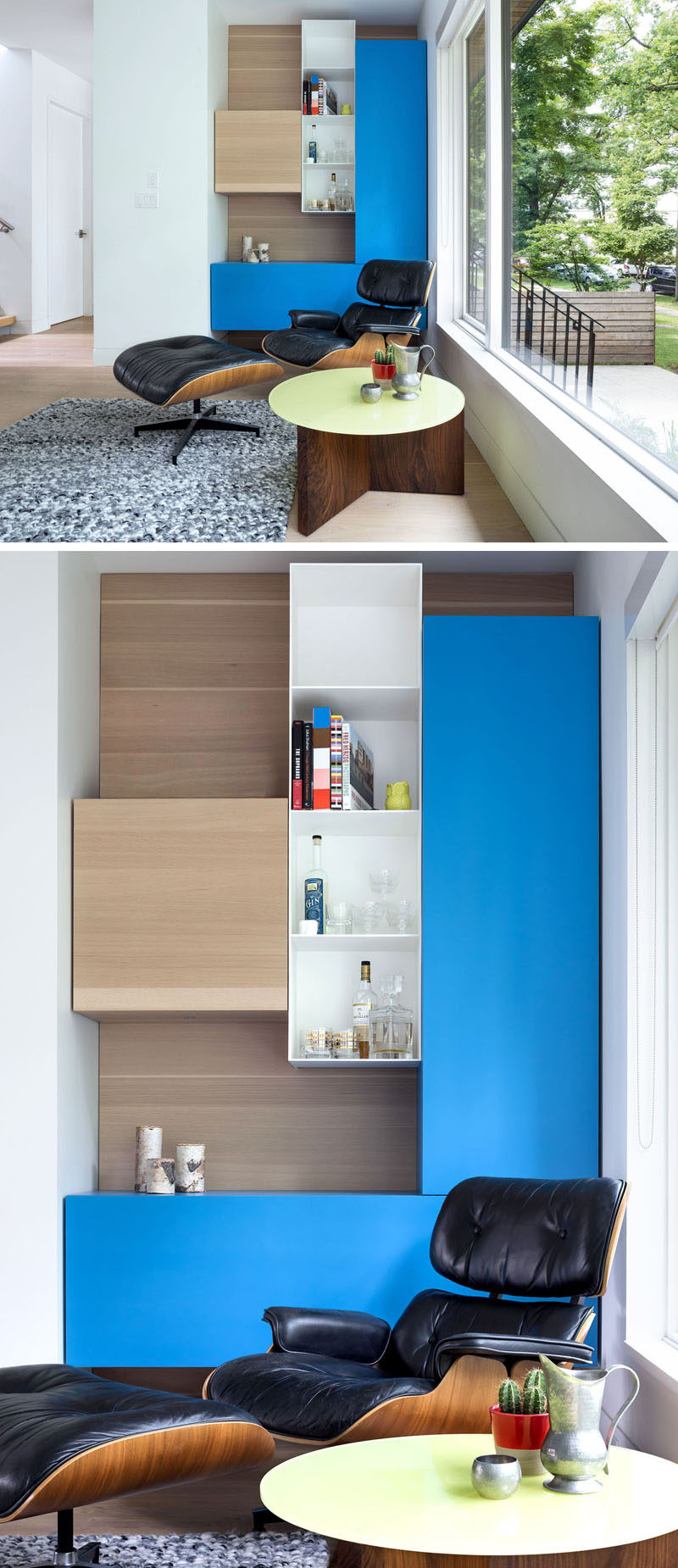 ---
In the dining room, white walls are combined with wood cabinetry, and yellow accents add some cheery touches to the room.
---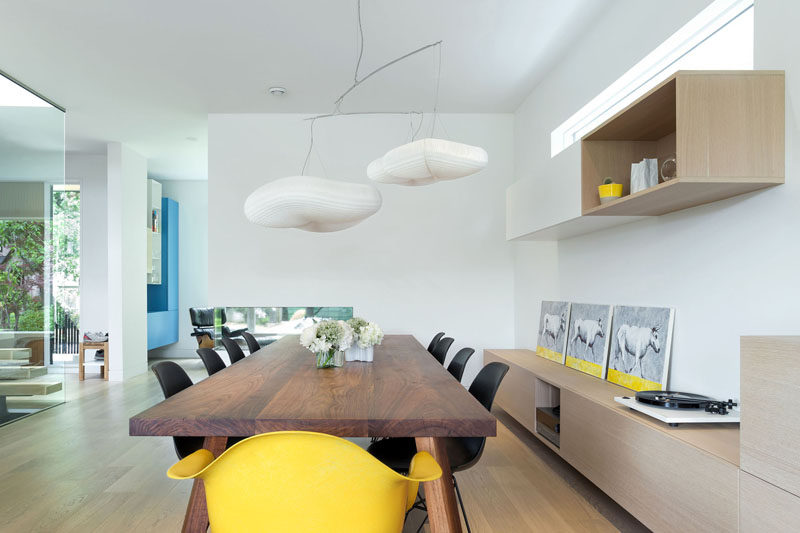 ---
In the kitchen, a large window provides plenty of natural light to the mostly wood kitchen.
---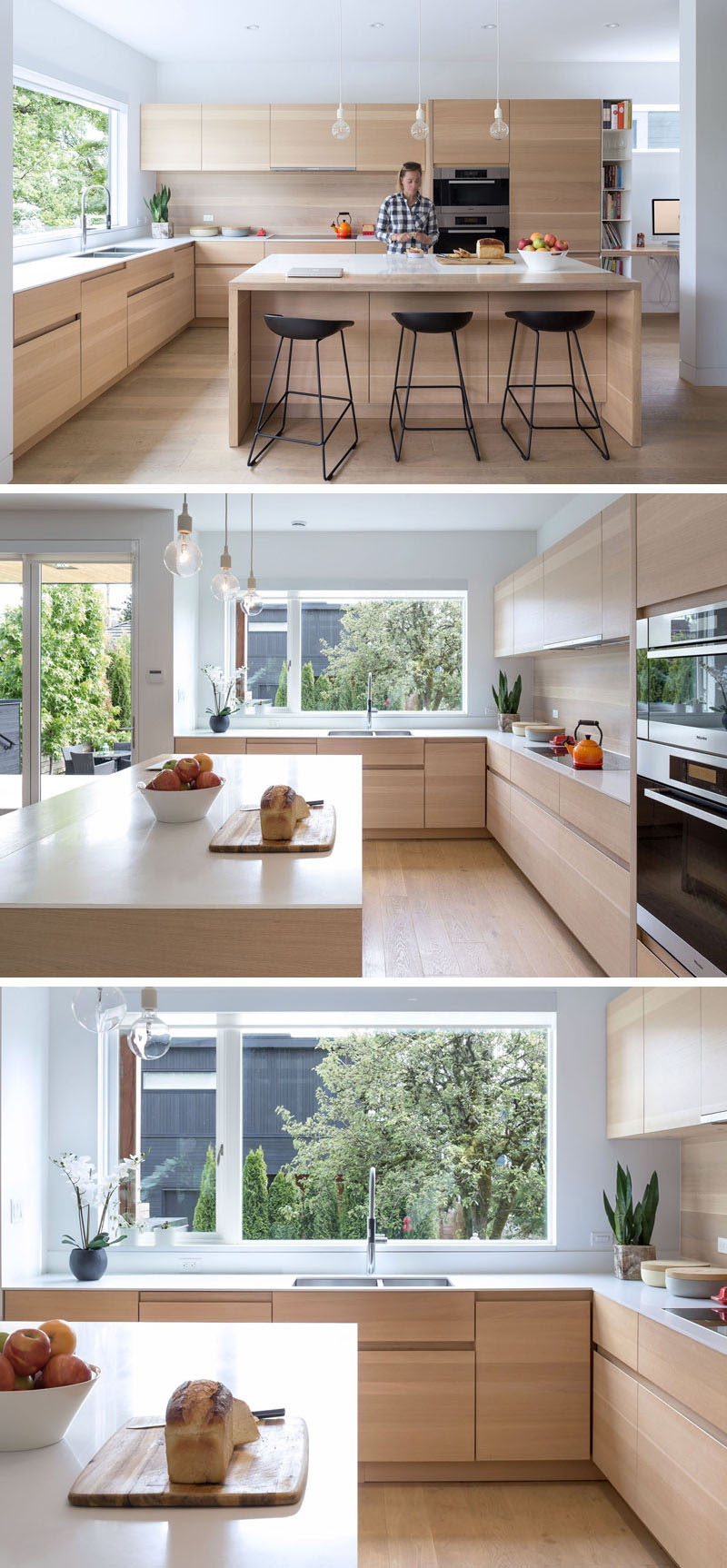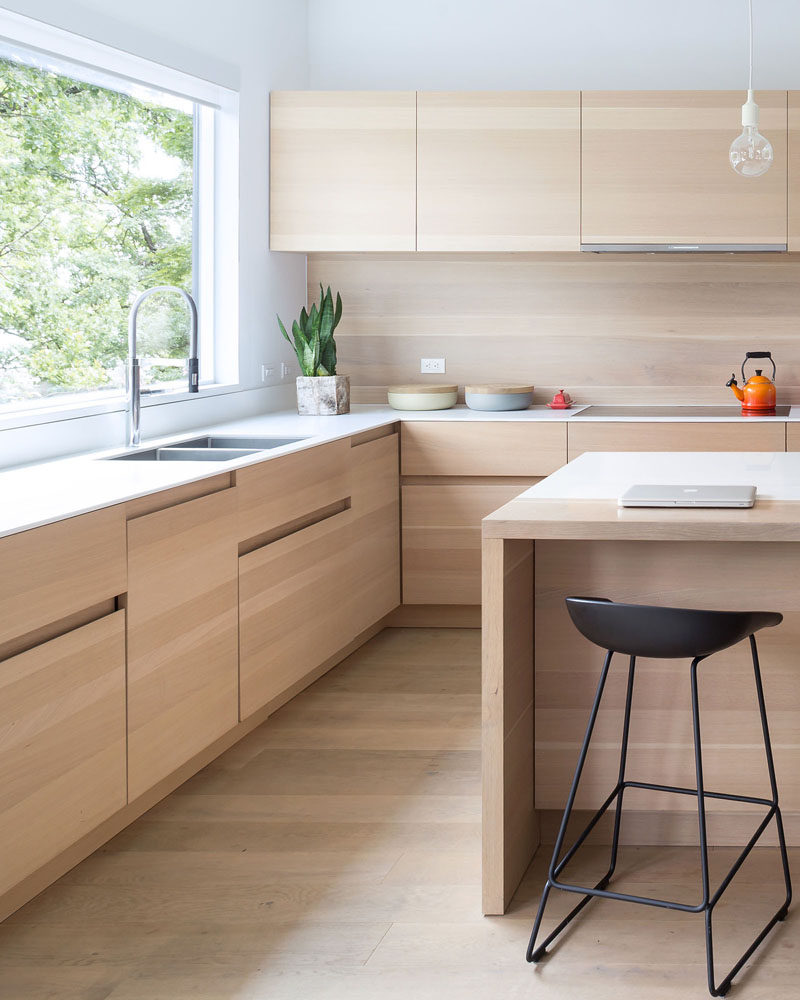 ---
The stairs make use of a transparent glass wall and open risers, all of which let the light from the skylight above to flow through the space.
---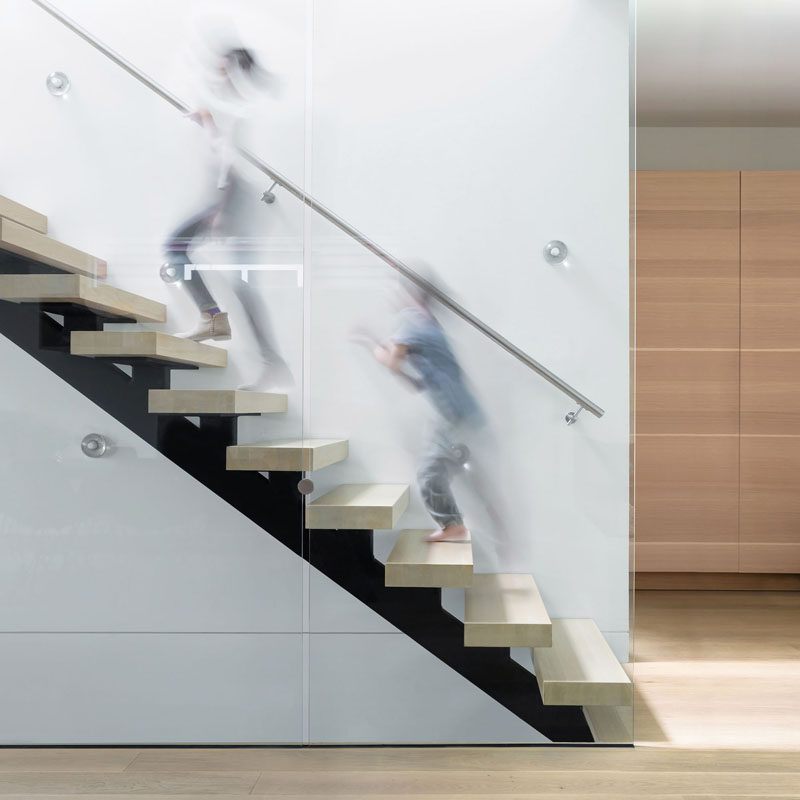 ---
White oak flooring has been used throughout the home.
---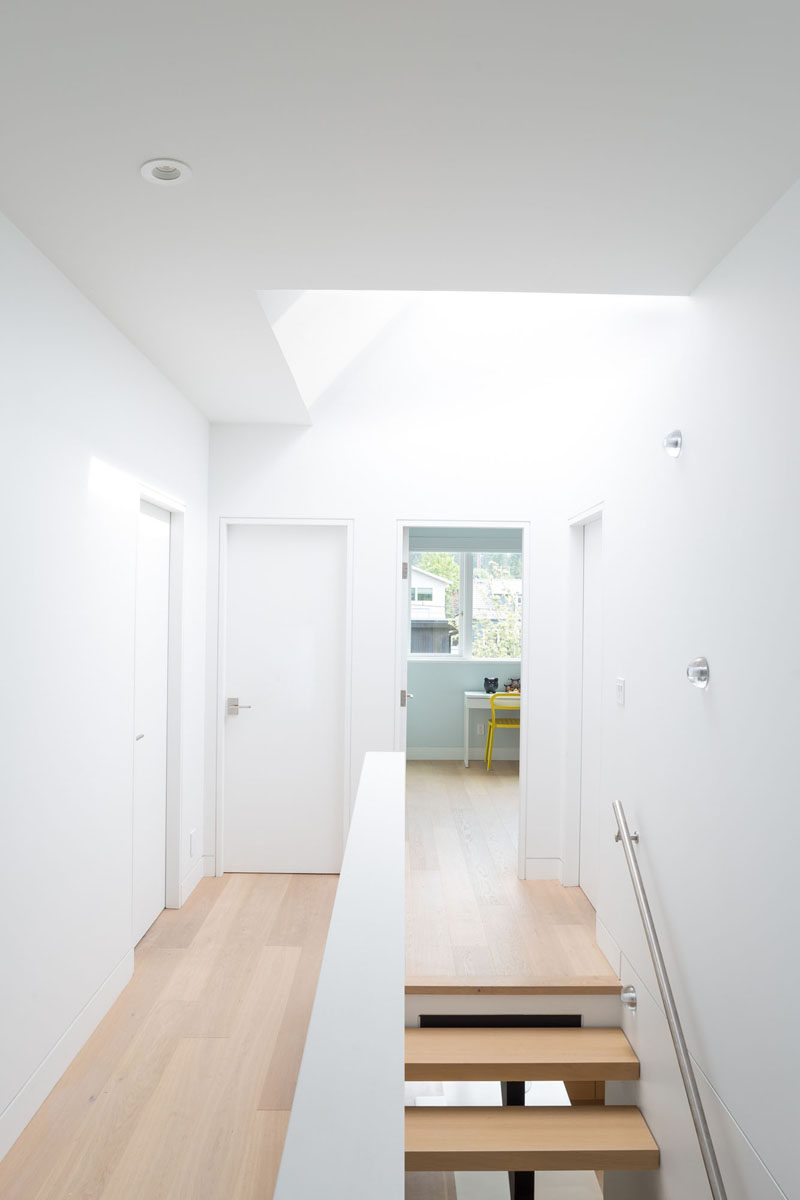 ---
In the bedroom, windows provide a view of the trees and street from the second floor.
---