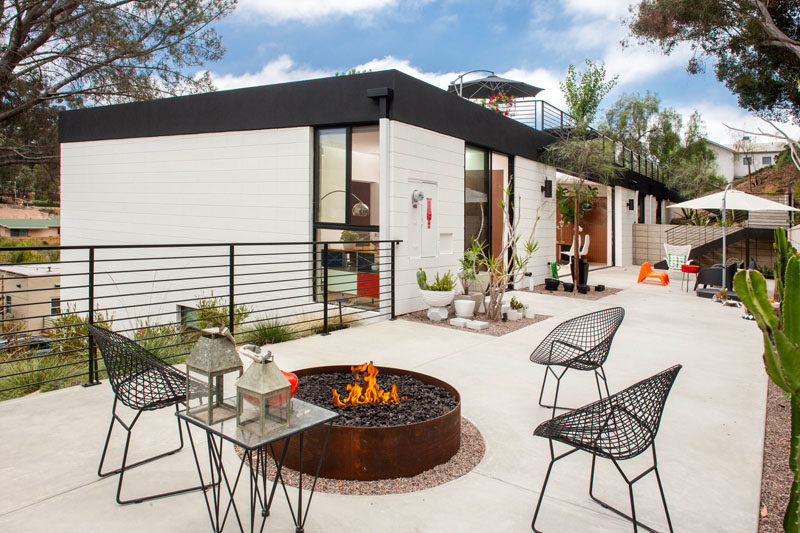 This modern mid-century inspired family home is tucked away in the Mission Hills area of San Diego, California.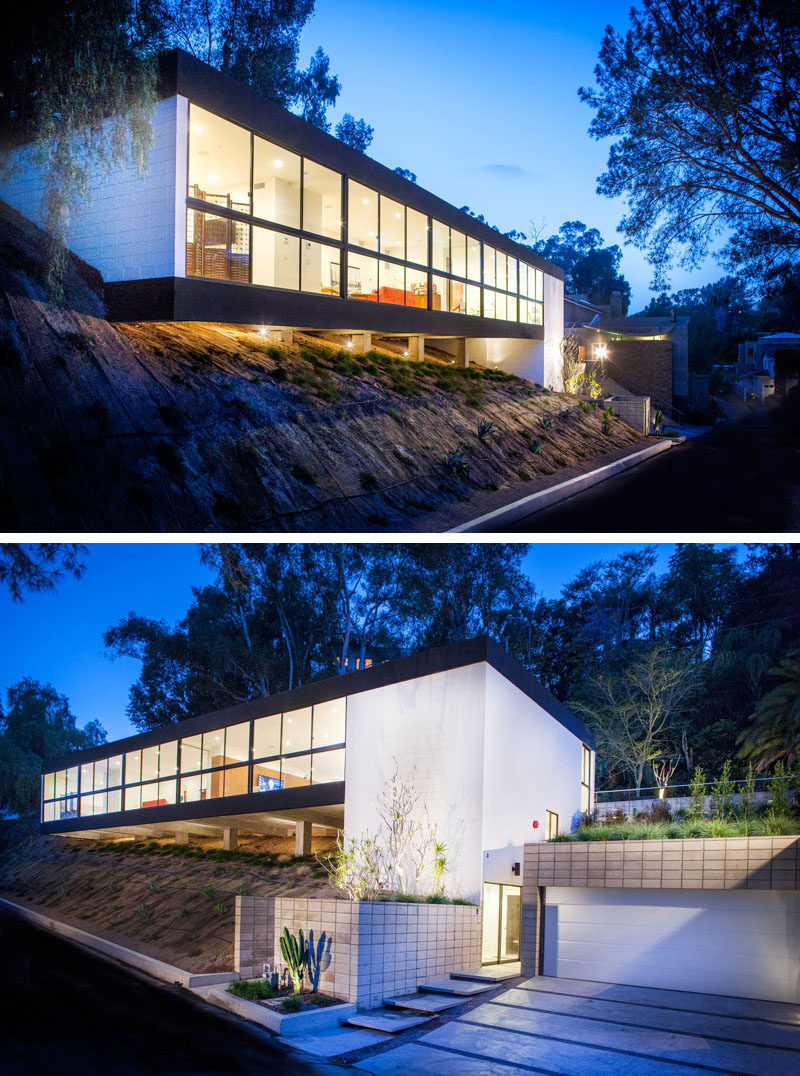 ---
Designed by Nakhshab Development and Design, the home is a single level layout with an open floor plan and plenty of outdoor areas to enjoy the Californian weather.
---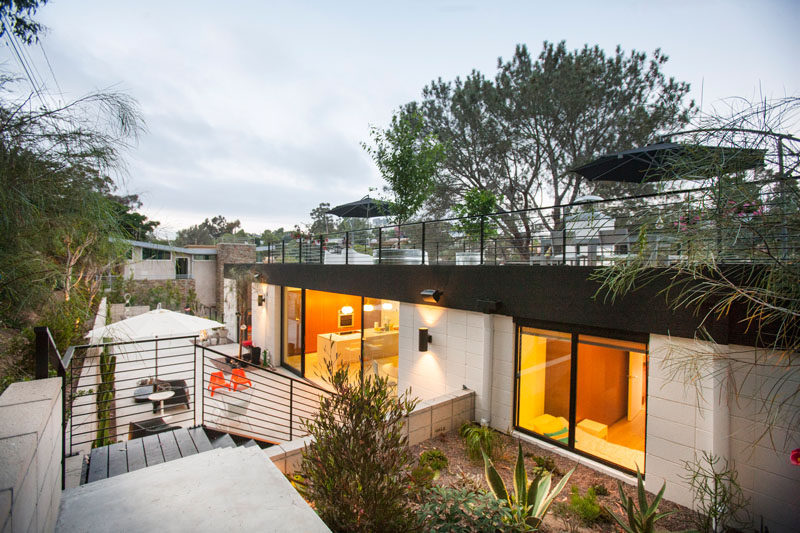 ---
Before heading inside, there's an outdoor area with a sun umbrella and relaxing seating.
---
---
The main floor of the home is open to the outdoor area to let the light flood the space, and to create an indoor/outdoor living environment.
---
---
Inside, there's an open floor plan, with the living room focused on the television and fireplace.
---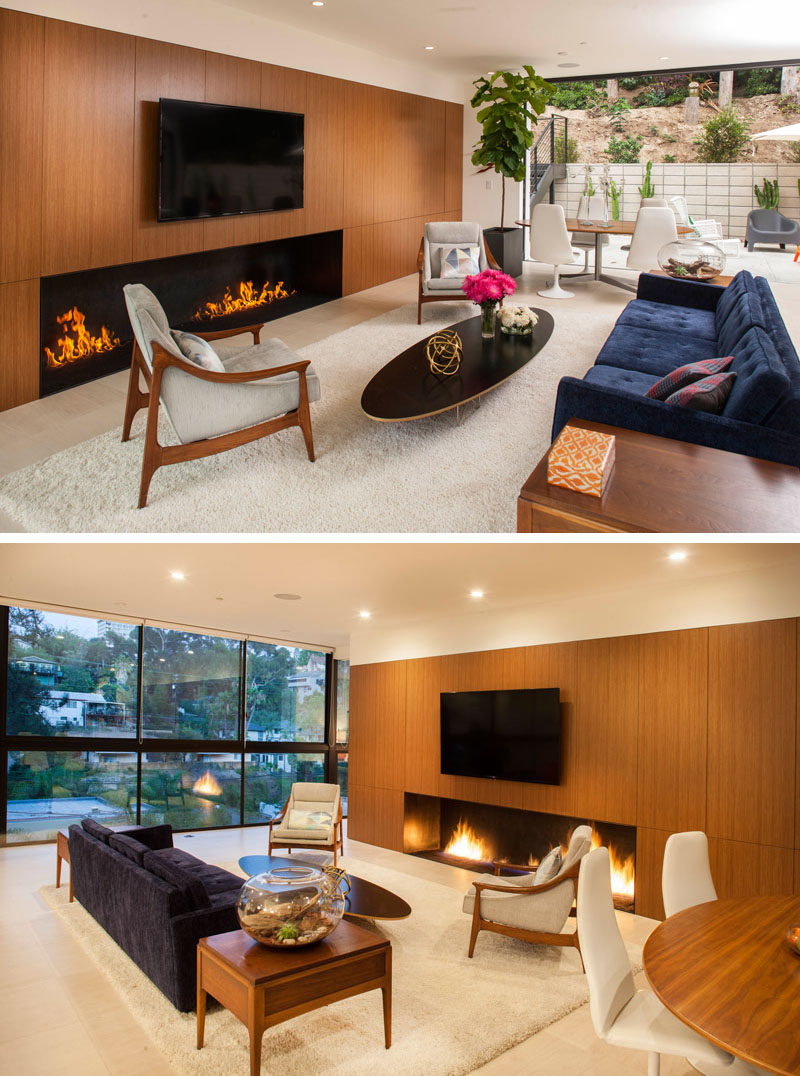 ---
Next to the living area is the dining area, with a circular dining table.
---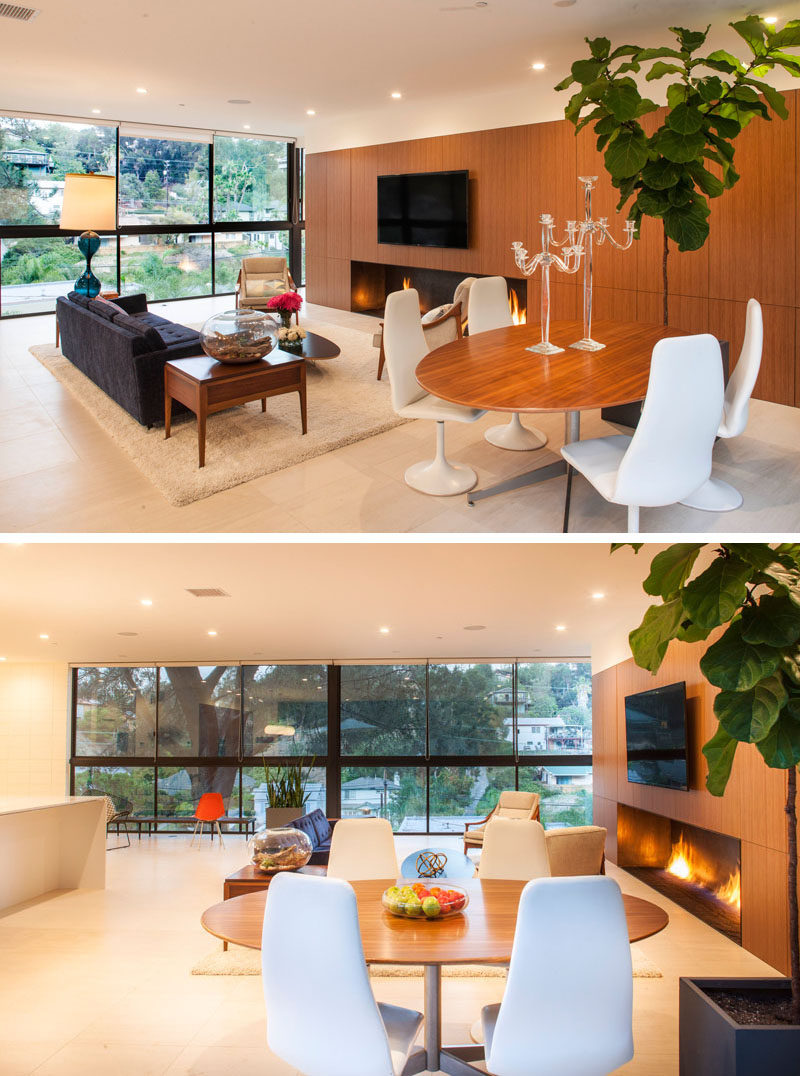 ---
The kitchen is located opposite the living room area.
---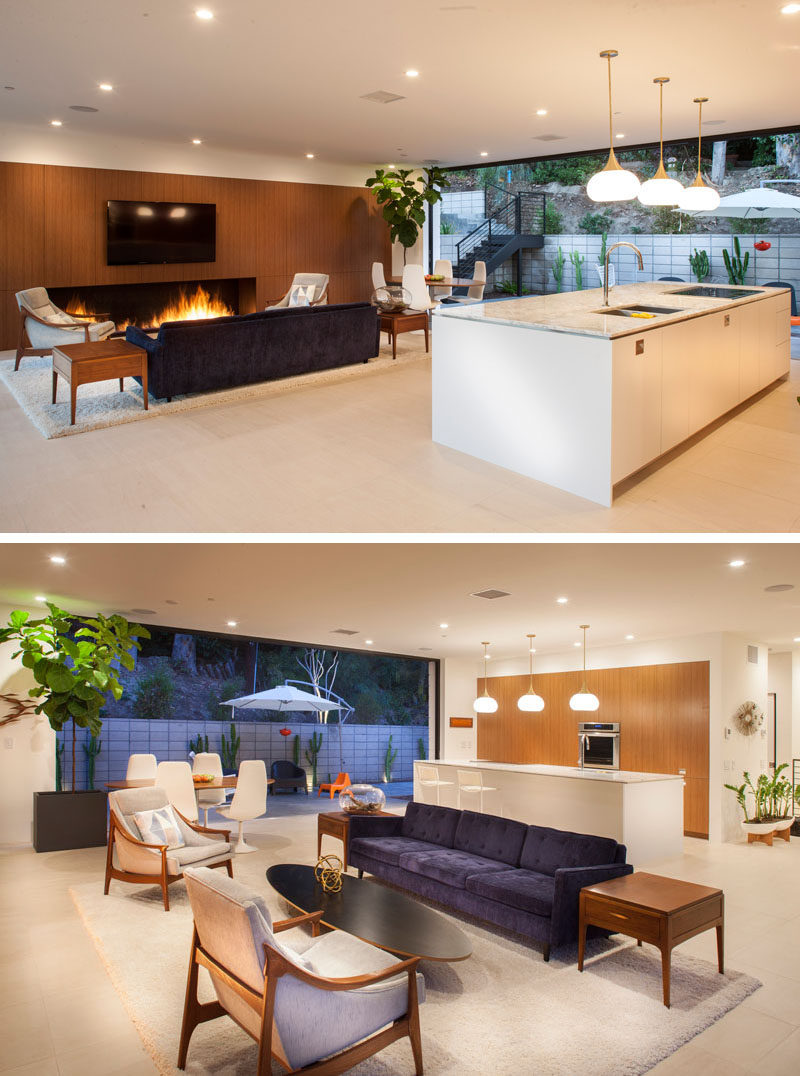 ---
In the kitchen, three pendant lights anchor the mostly white kitchen island, and wooden cabinetry adds a natural touch to the space.
---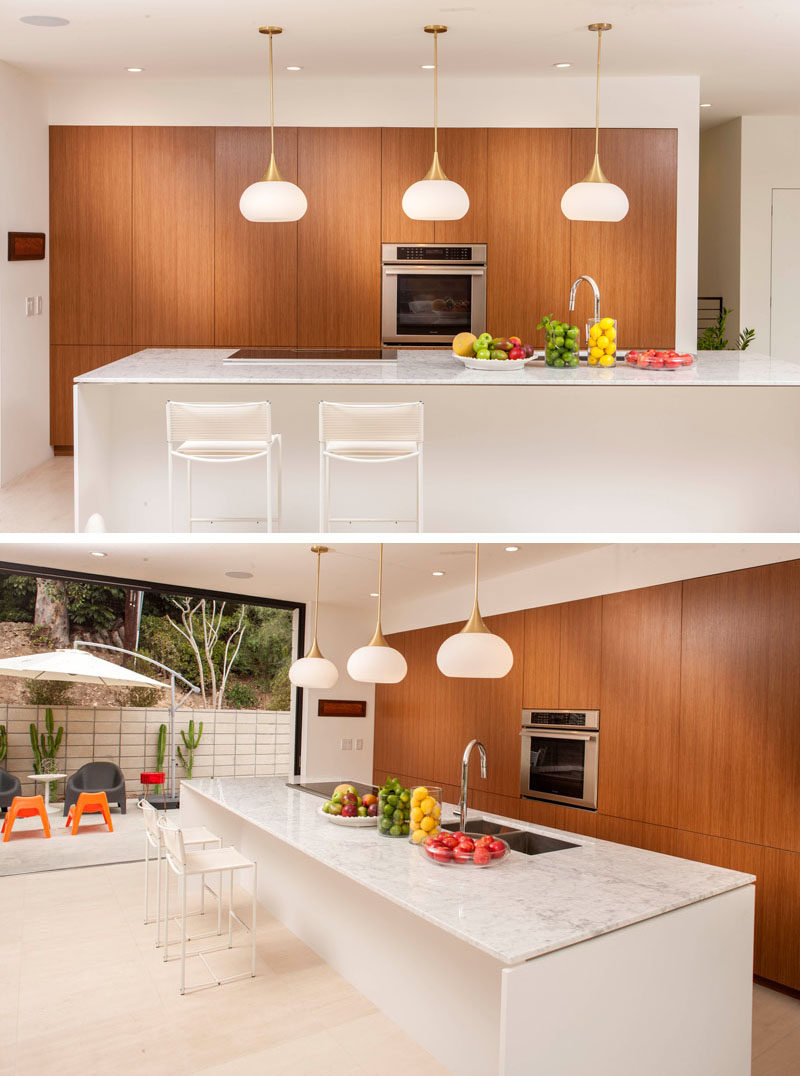 ---
Other areas of the home include an office with access to the outdoor space, and a smaller lounge area filled with natural light.
---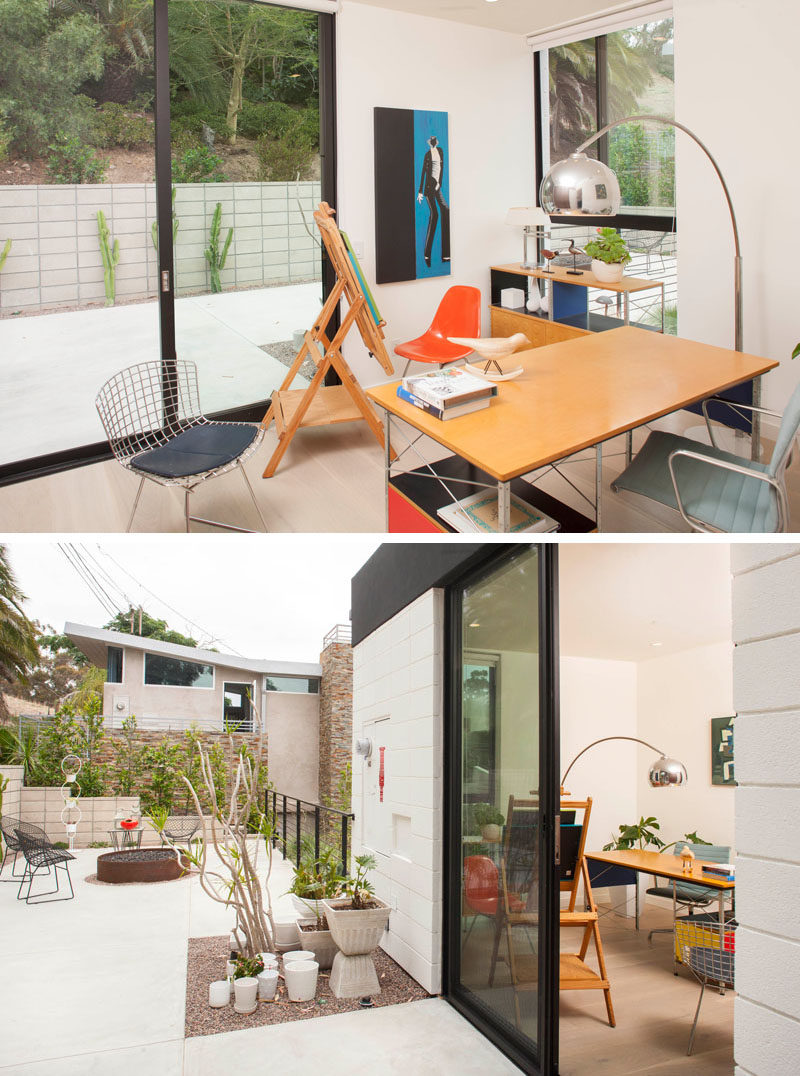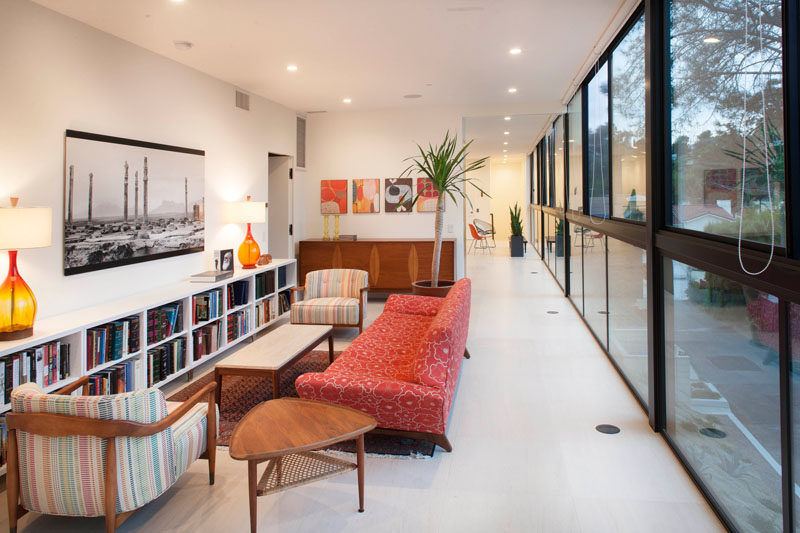 ---
In the bedroom, the dark bed frame and wooden cabinetry contrasts with the white wall and light wood floor.
---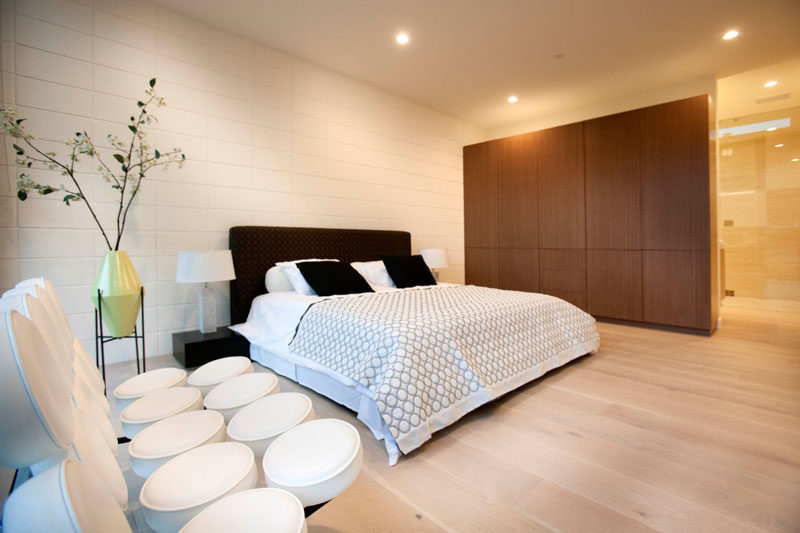 ---
In the bathroom, a large glass enclosed shower stall is home to two separate showers.
---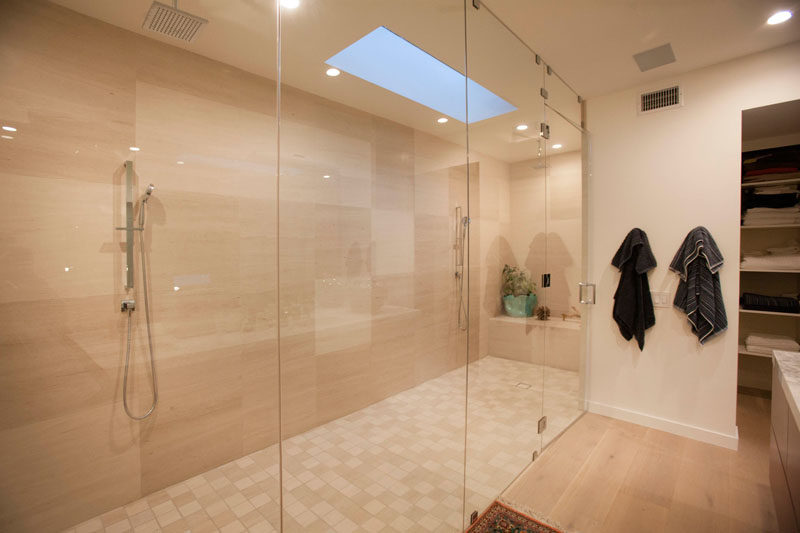 ---
The home also has a roof top deck with a lounge and dining area.
---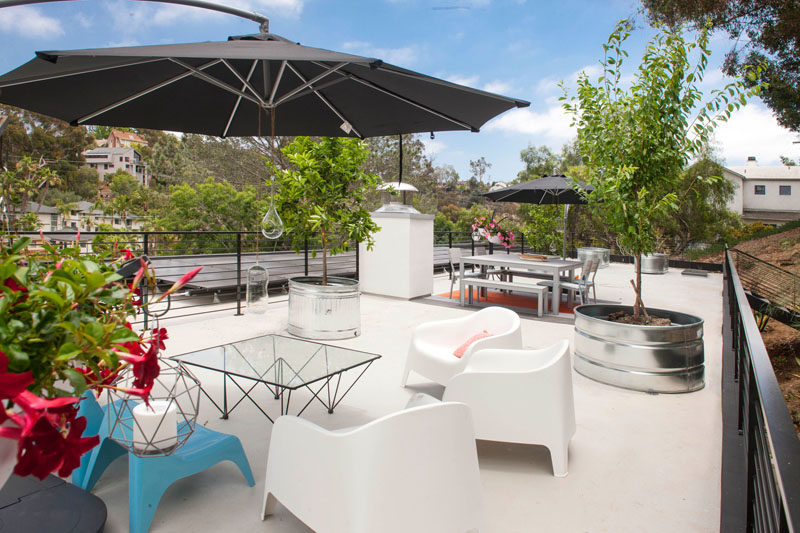 ---