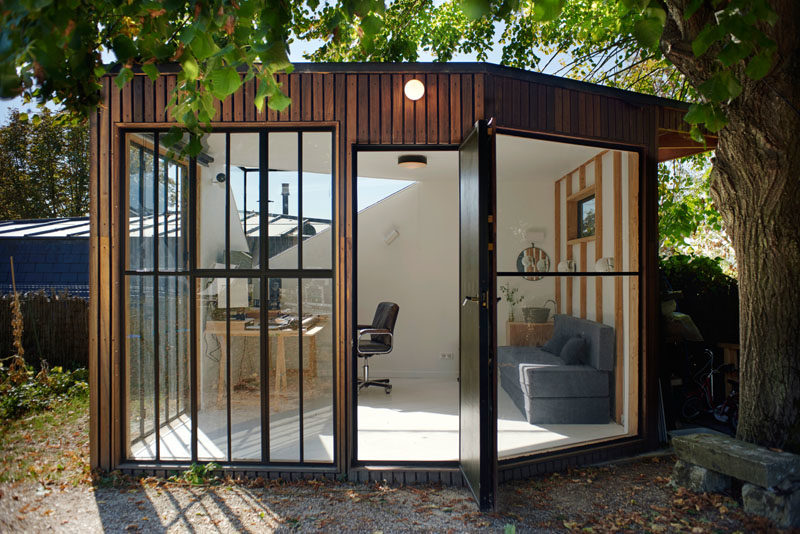 JCPCDR ARCHITECTURE has designed a backyard studio for a music composer who recently moved to a house in the countryside.
His wish was to turn the old tool shed into an intimate, isolated and independent space, where he could work and relax, for a limited budget.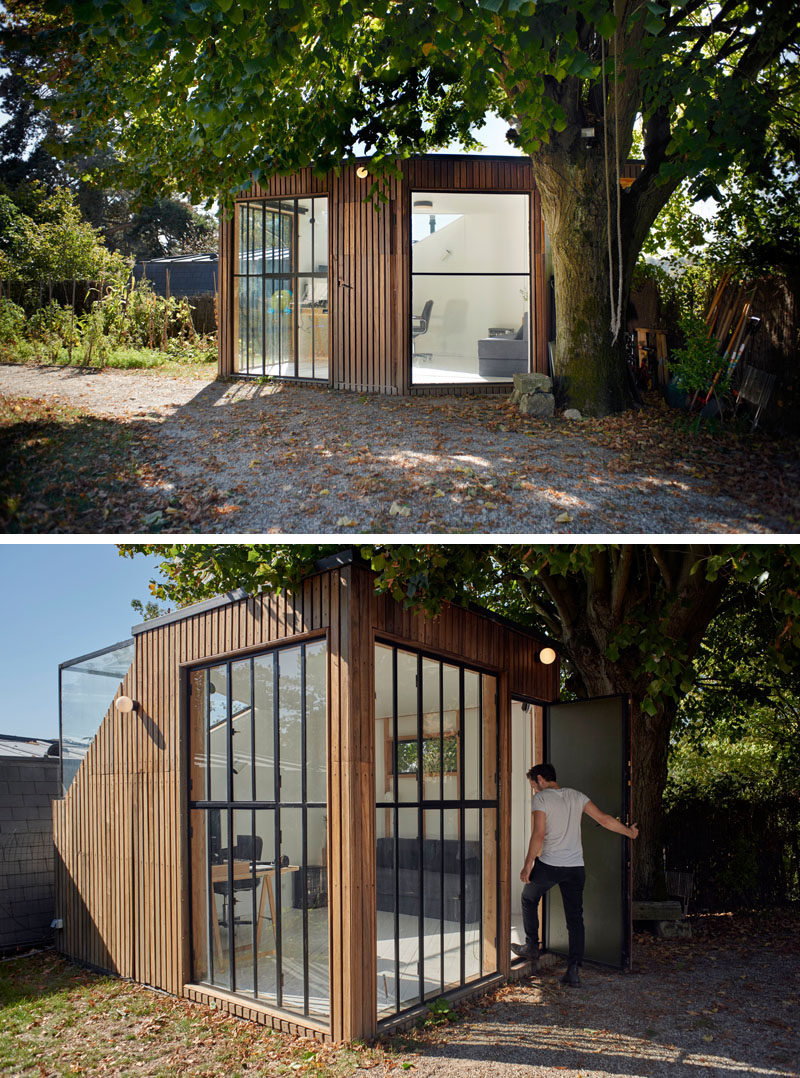 ---
With a target of using 100% ecological materials, glass panels and steel were taken from the remains of a destroyed factory, while the wood was chosen from among the scraps of the nearest sawmill.

Proximity of the suppliers was crucial in minimizing costs as well as carbon footprint, all the parts were then cut and assembled on site.
---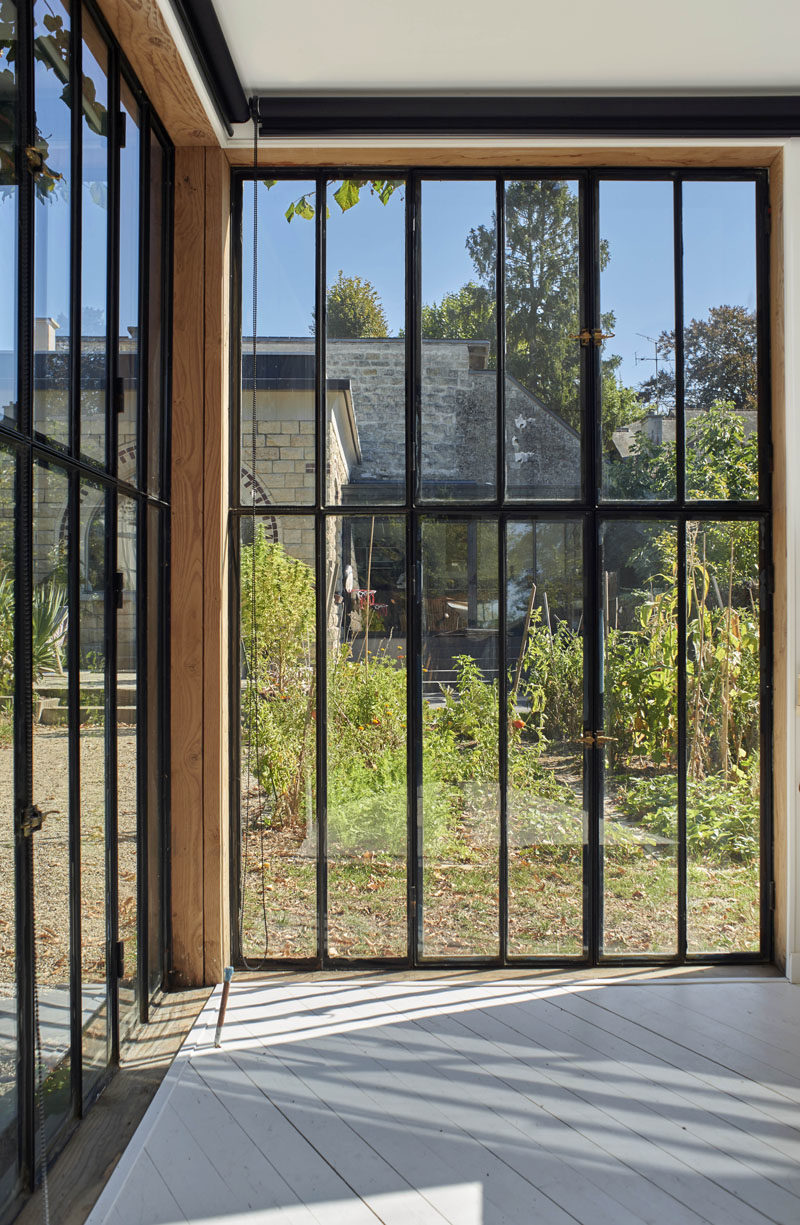 ---
Even though the studio is small in size, it was conceived to give a sense of quiet, and intimacy with the surrounding nature.

Whether you are standing, sitting or even laying down on the convertible sofa, the windows are positioned to frame various perspectives on the vegetable garden, the 1940's house, and the centennial oak.
---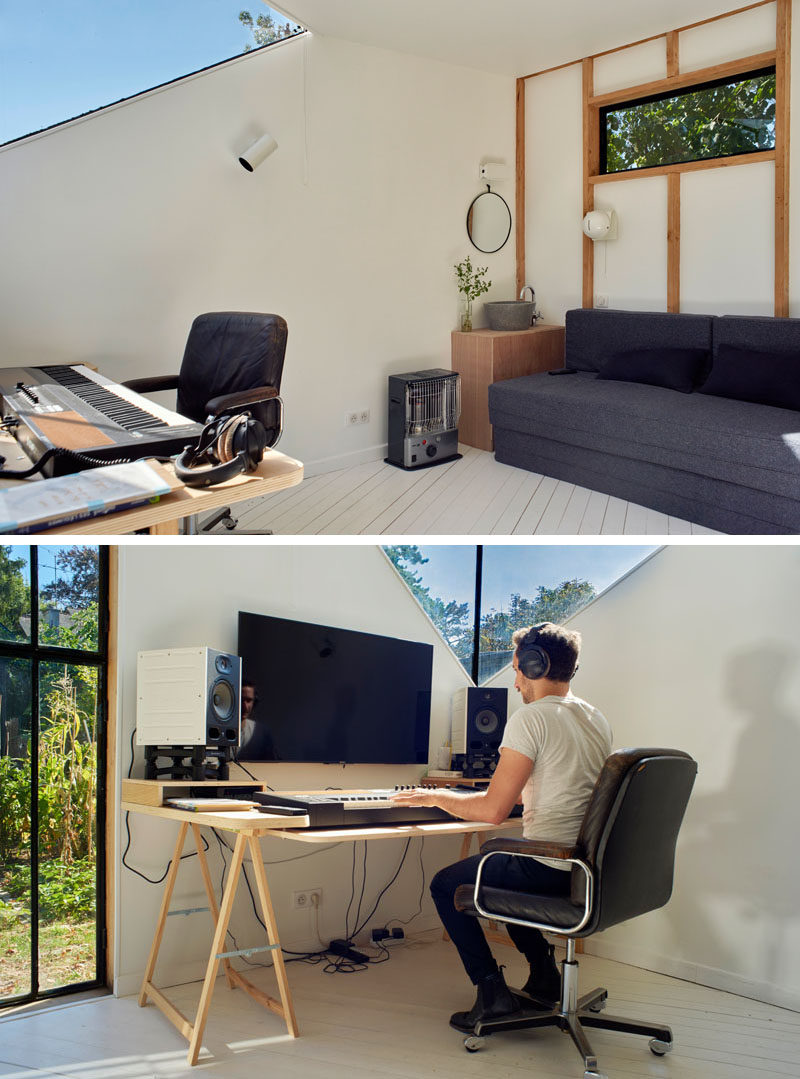 ---
A triangular window in the corner of the studio adds even more natural light.
---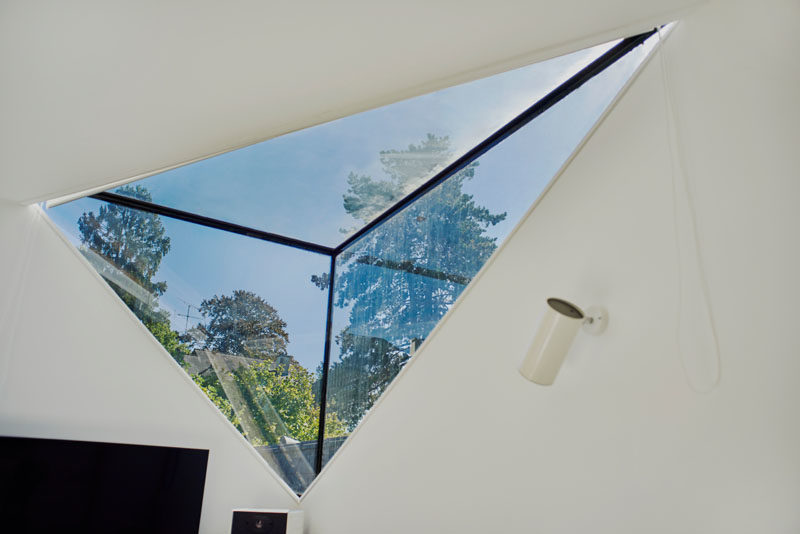 ---
Get the contemporist daily email newsletter – sign up here