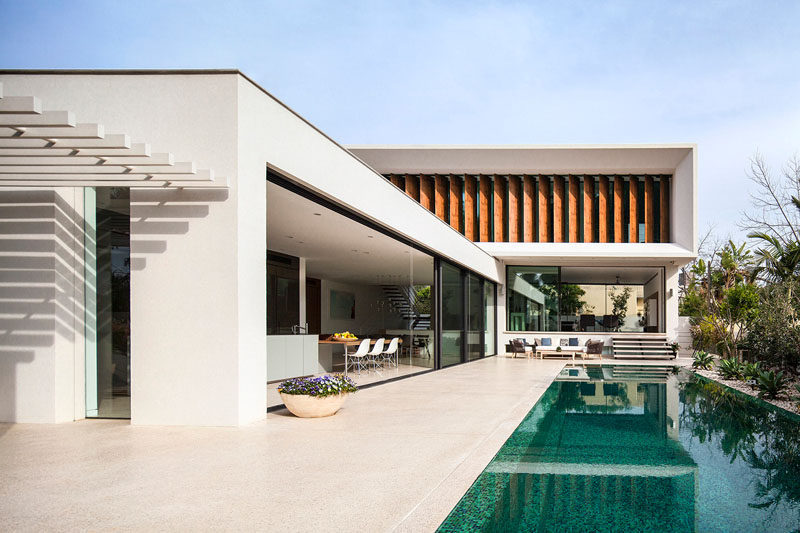 Paz Gersh Architects have designed this contemporary L-shaped home in Tel Aviv, Israel, for a family with children.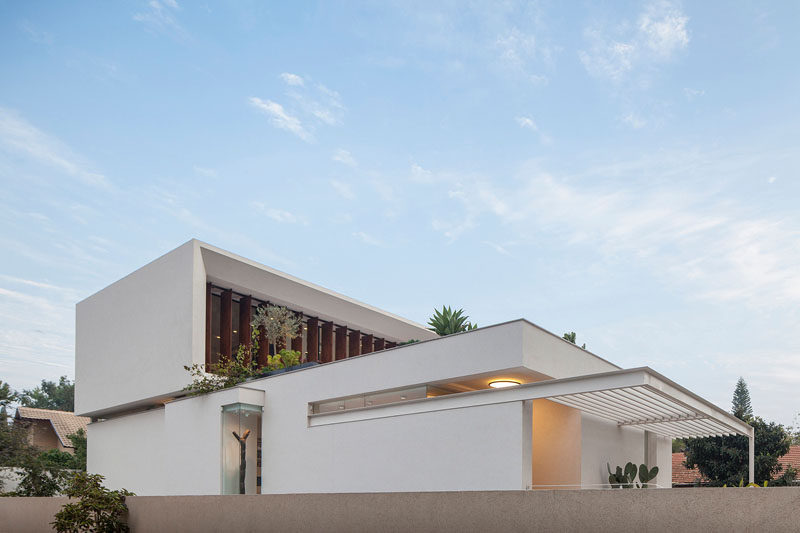 ---
The mostly white home has a swimming pool as the focal point of the home. It's almost seamless in its integration, with no steps down to it from the kitchen and dining area.
---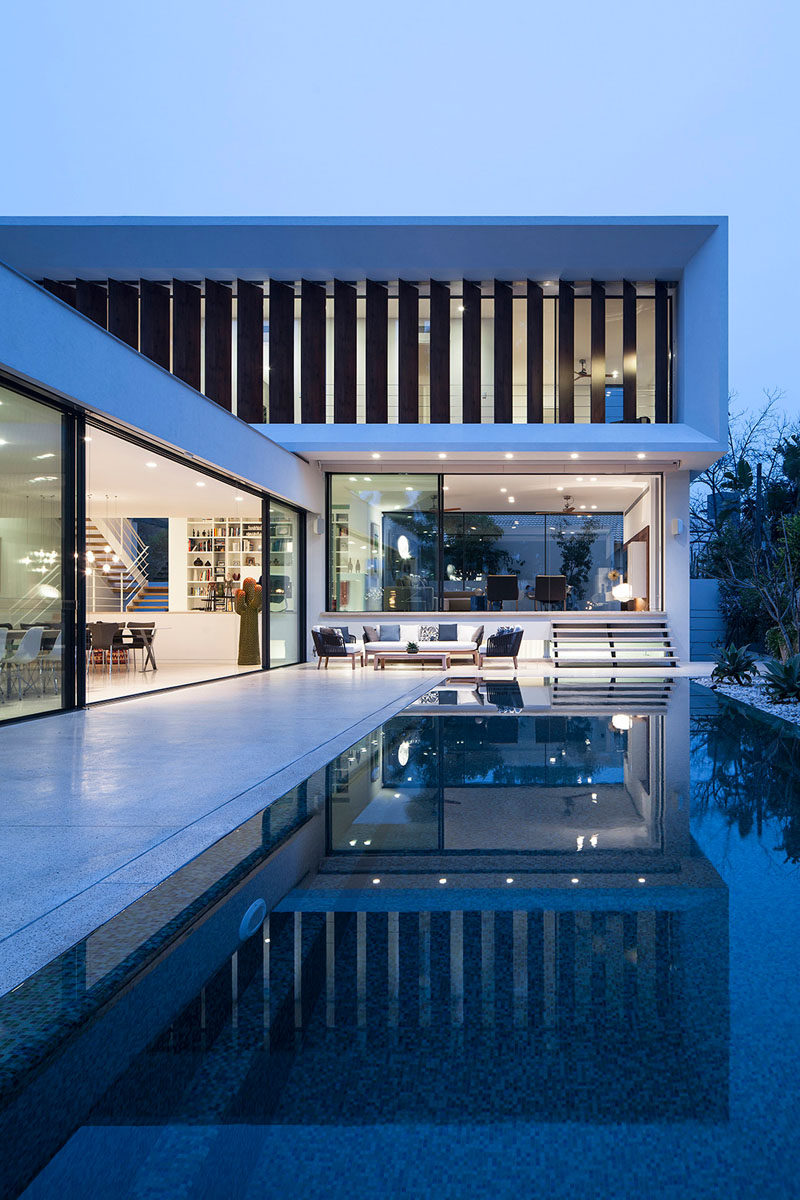 ---
A small outdoor living area is located at one end of the pool, and sits next to stairs that lead to the interior living room.
---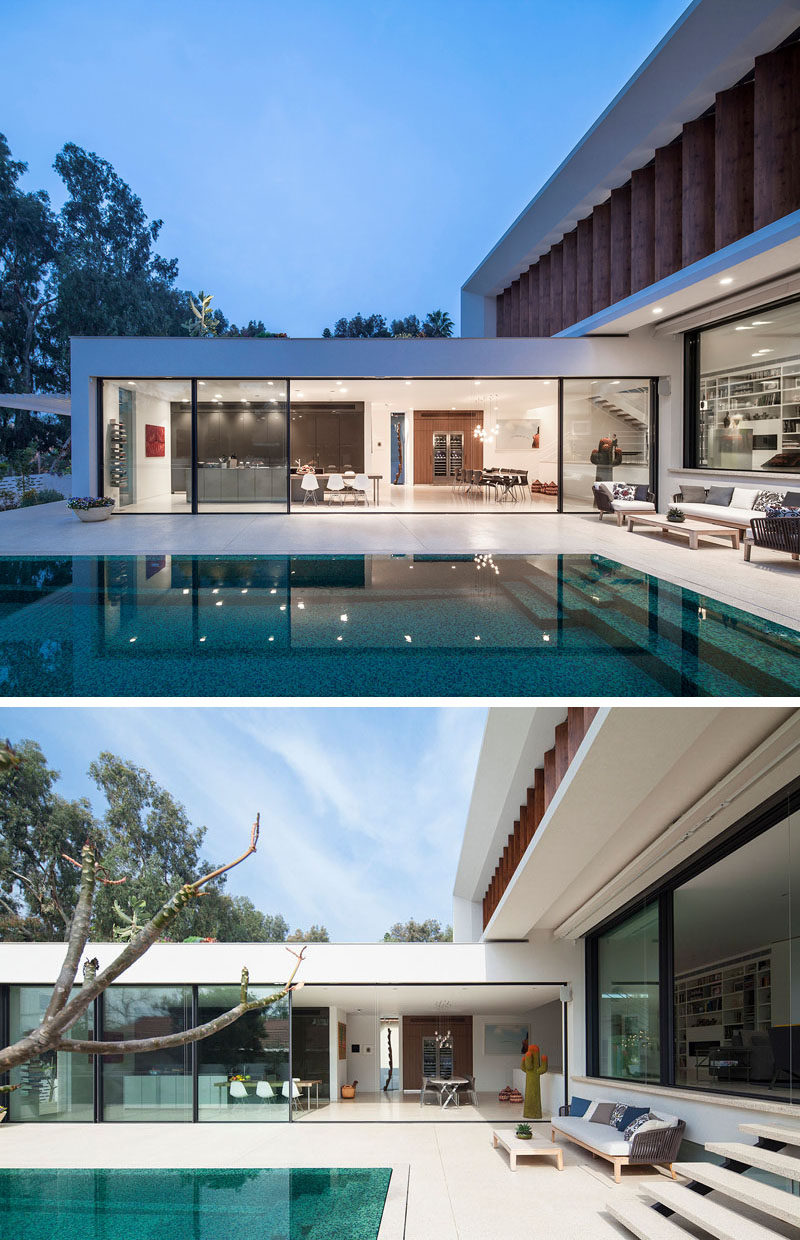 ---
Large sliding glass doors next to the open plan kitchen and dining area add to the indoor/outdoor living aspect of the home.
---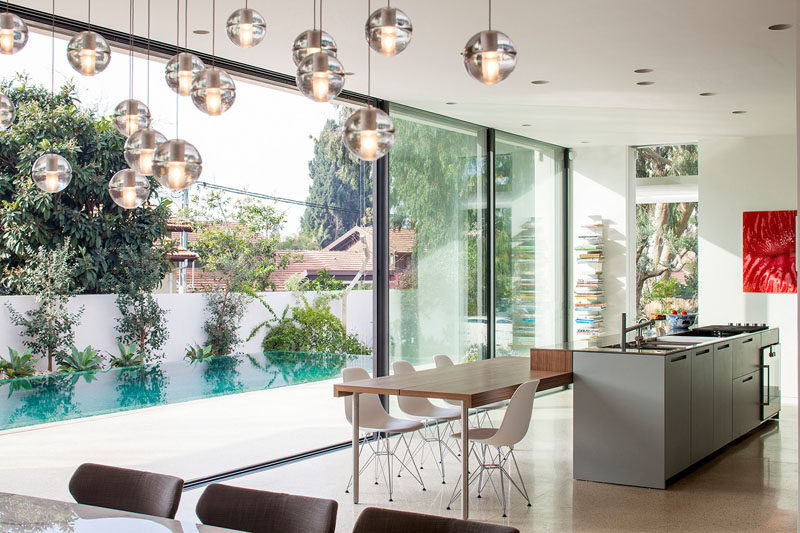 ---
Around the corner and up some stairs is the living room, it too can access the pool through sliding glass doors. There's also a floor-to-ceiling bookshelf with integrated fireplace.
---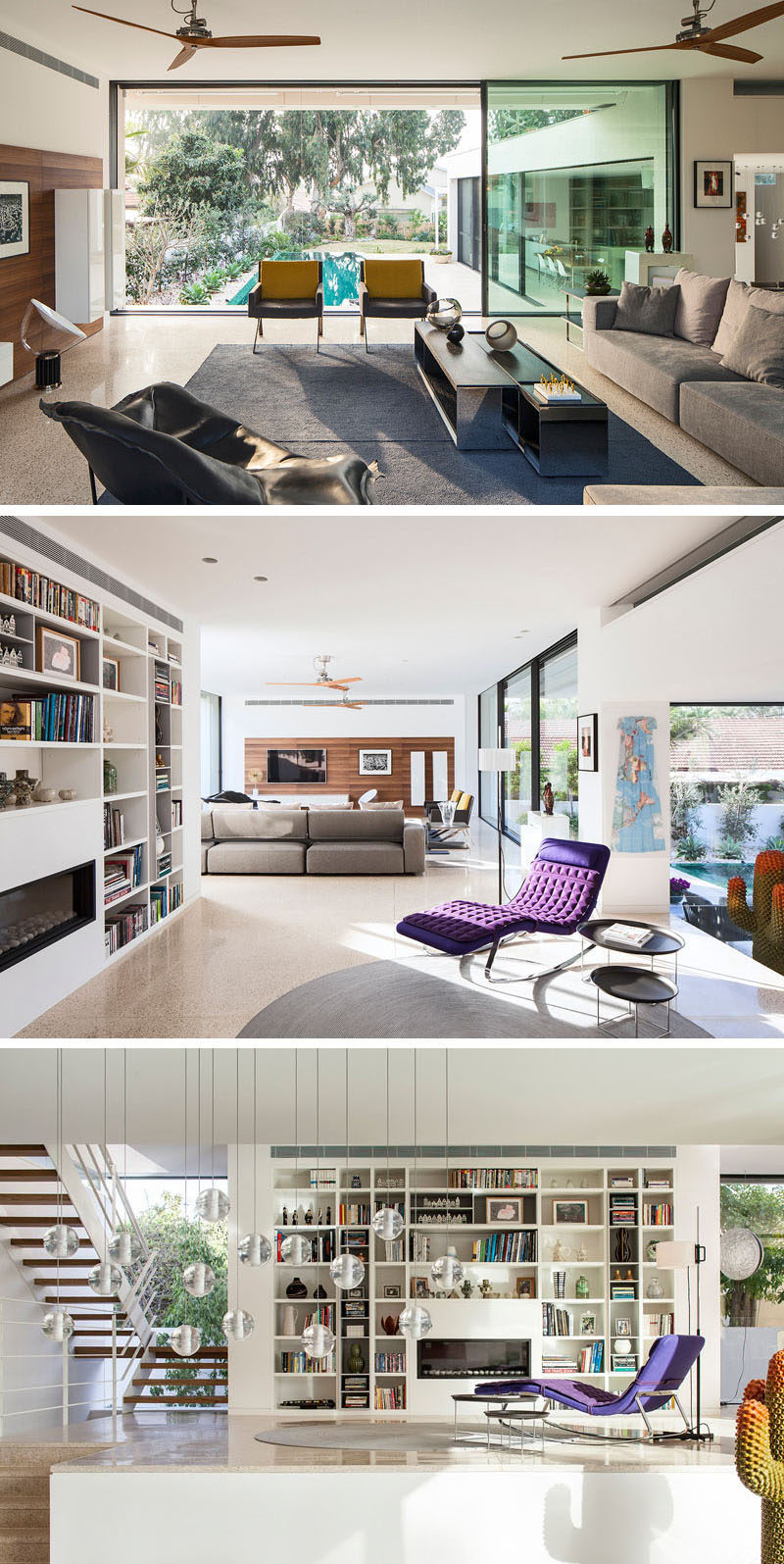 ---
Next to the bookshelf are the stairs, with wooden treads and a metal handrail, that lead to the upper floor of the home.
---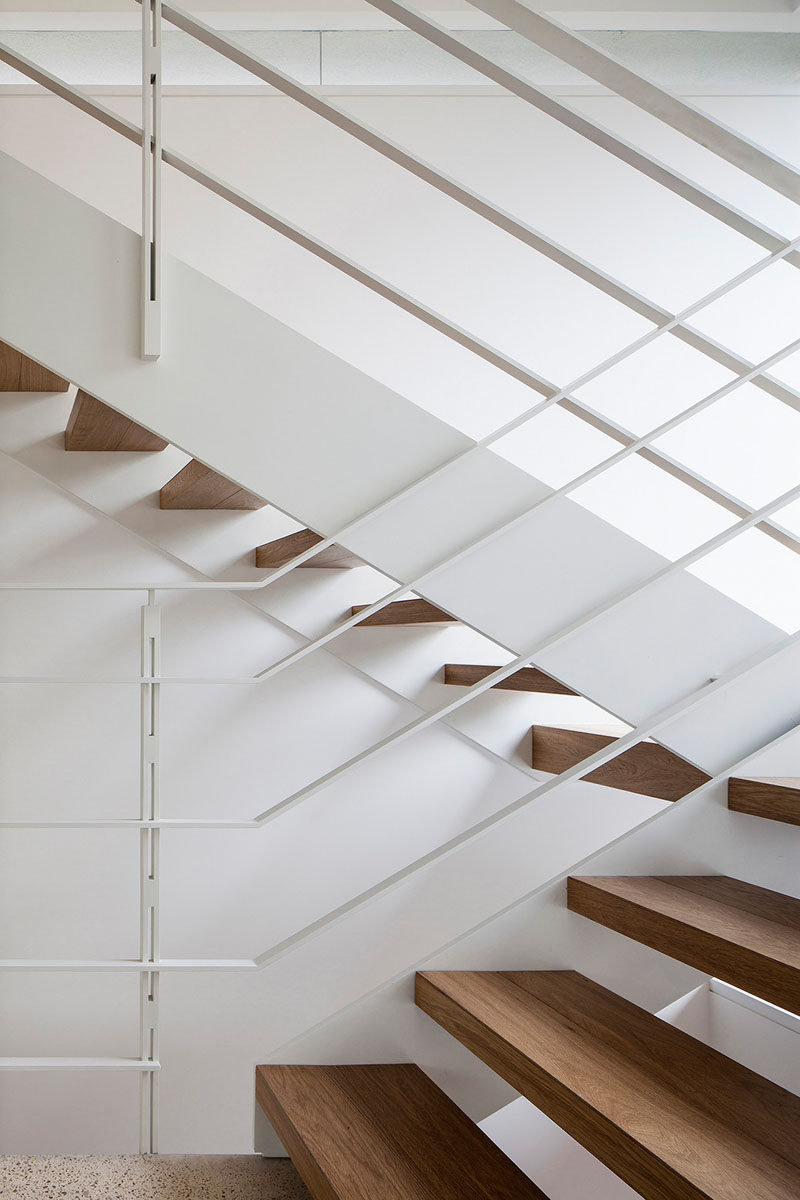 ---
Upstairs, there's access to a rooftop garden off the master bedroom. White rocks and stepping stones have been used as well as planters made from steel containers, all making the garden easy to maintain.
---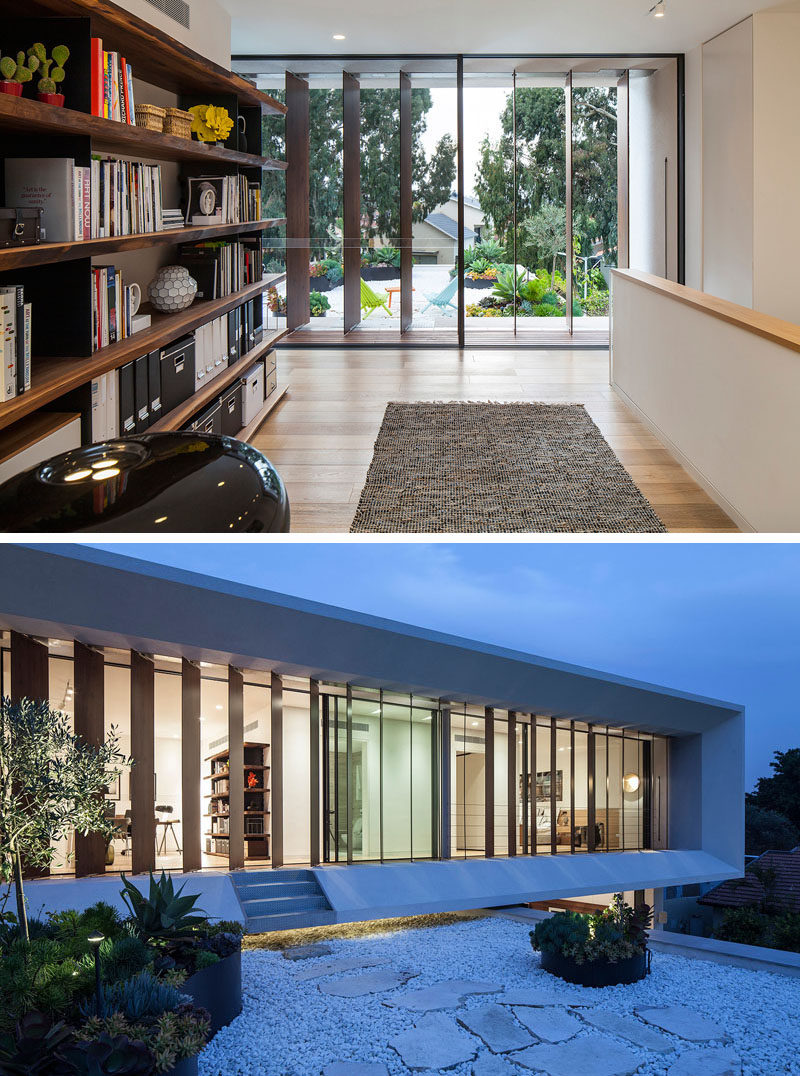 ---
Teak louver panels have been used on the upper floor of the home, providing privacy and shade when needed.
---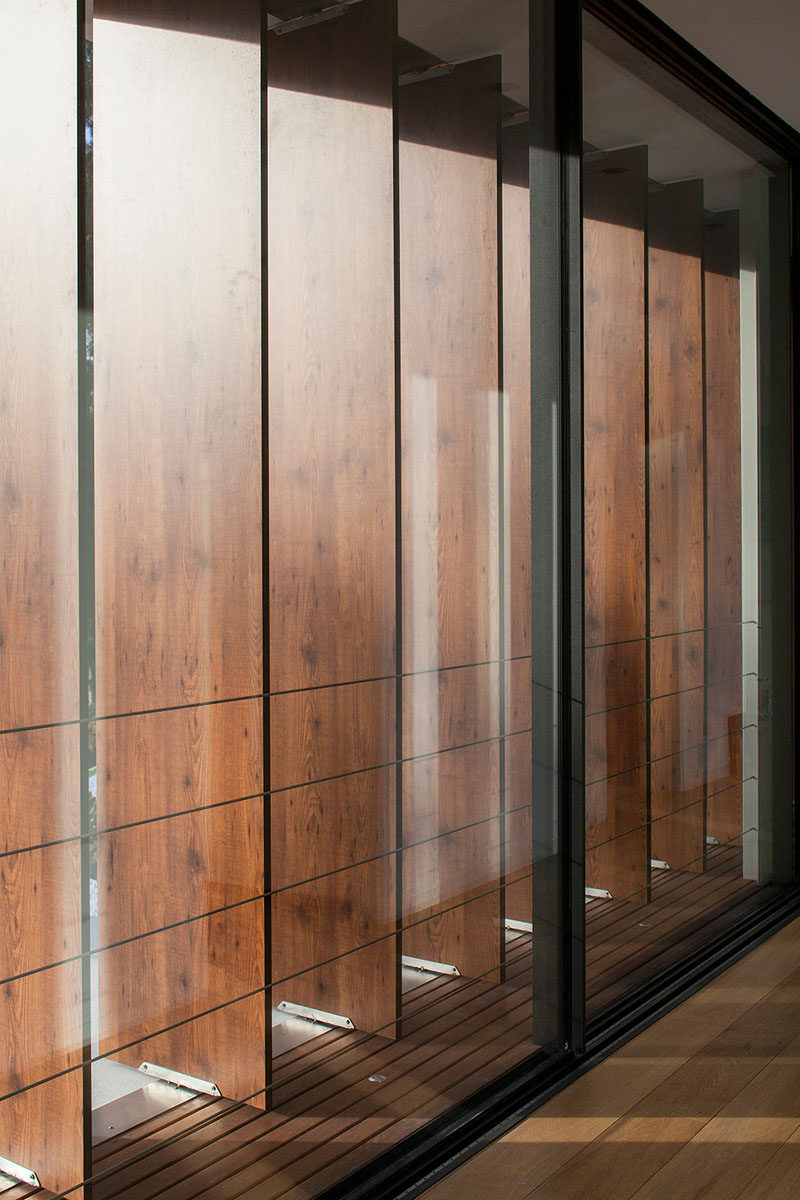 ---
In the master suite, the wood headboard runs along the wall and has built-in nightstands.
---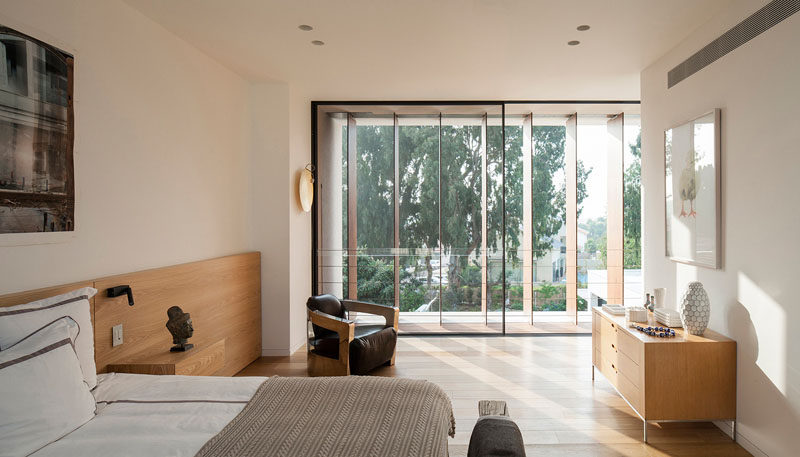 ---
In the master bathroom, the mirror matches the length of the floating vanity. Soft gray tones have been paired with white cabinetry for a contemporary look.
---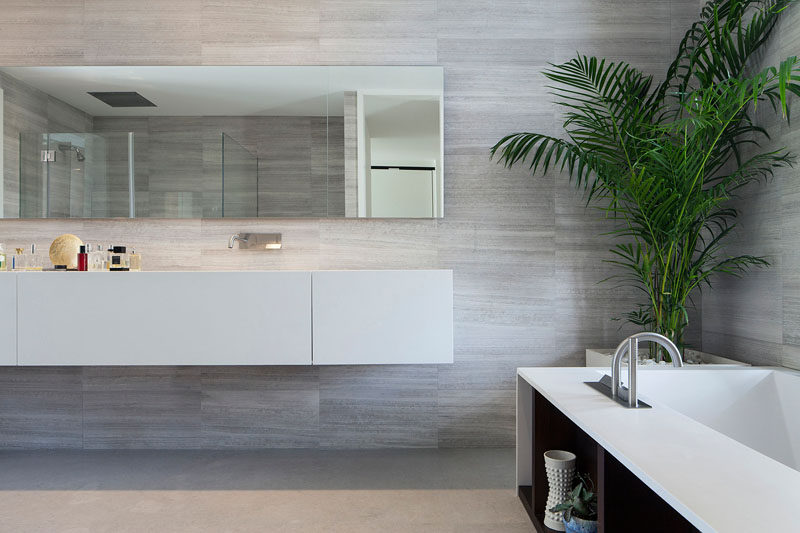 ---