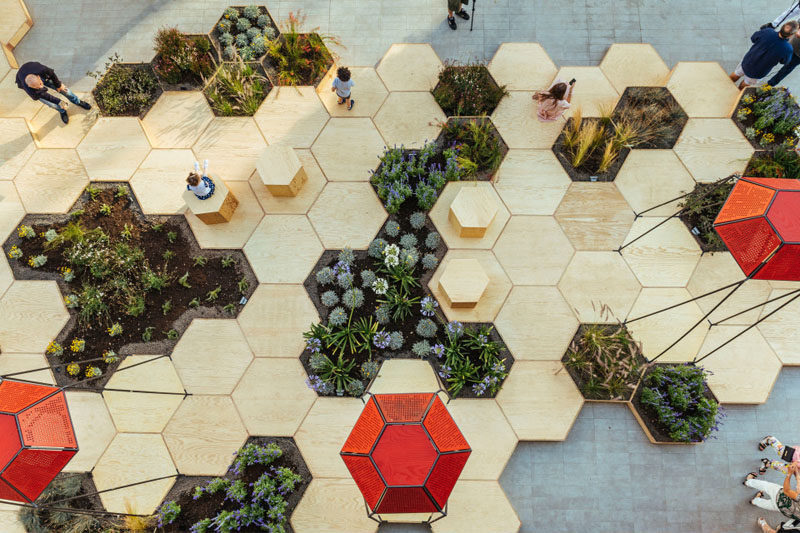 In collaboration with Farm Cultural Park, OFL Architecture has created a multi-sensory urban garden in Favara, Italy, for their client Milia Arredamenti.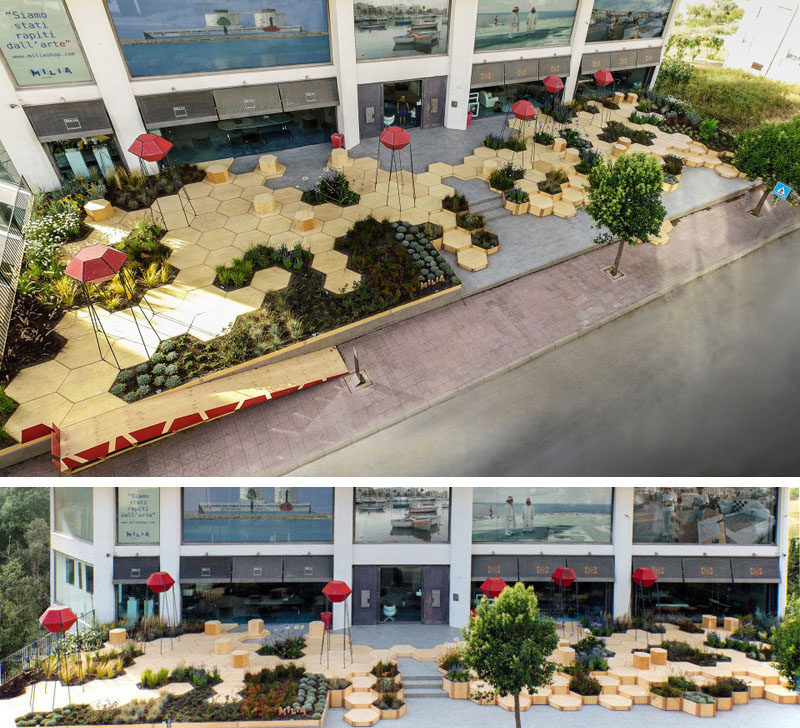 ---
The project, named Zighizaghi, is made of a horizontal level, the floor and seating area, and a vertical level, the lighting and sound systems. There's also numerous plants included in the design, like lemon trees and lavender.
---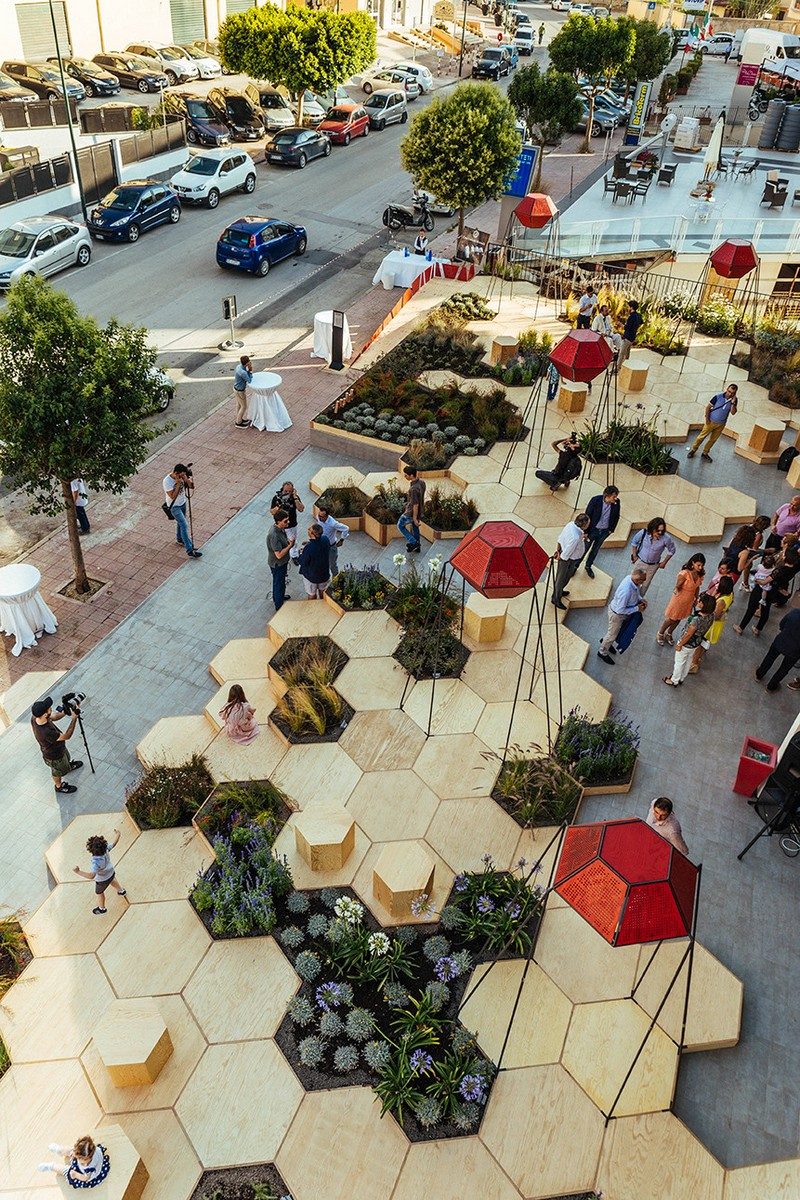 ---
The horizontal level is made up of modular hexagons that were inspired by the honeycombs made by bees, while the vertical level is made up of 6 Super Pods.
---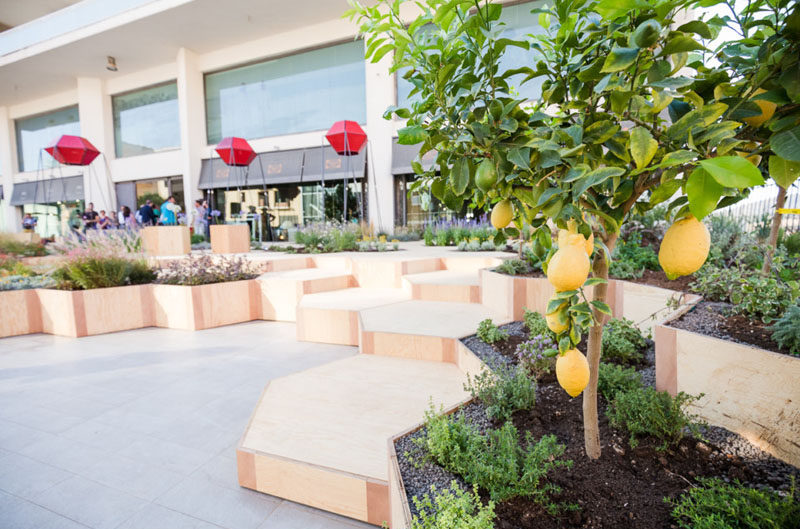 ---
Each bright red pod has pre-installed sounds in it that are triggered when someone interacts with the legs of the pod, and the sounds are then amplified by the speakers in the top part of the pod.
---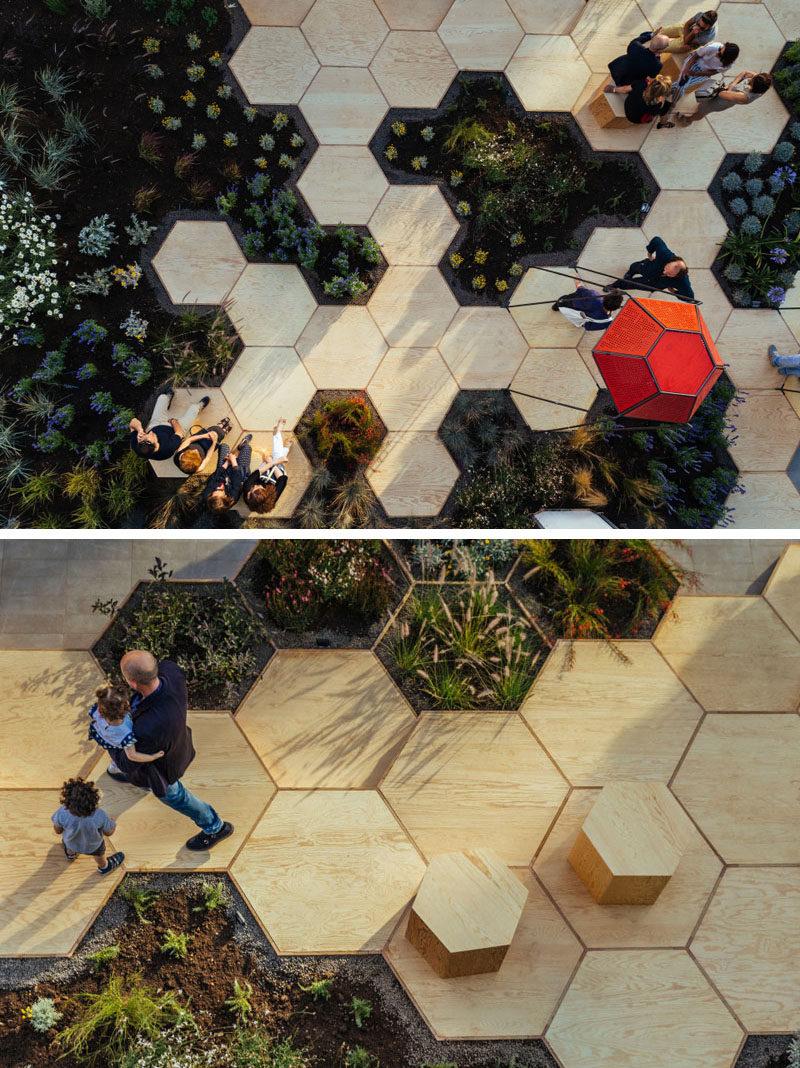 ---
With the intention of creating an inviting space for the people of the city, Zighizaghi combines wooden hexagons, Mediterranean plant life, and innovative technology to make the space a refreshing change from the monotony of everyday life in the city.
---
All photography by Giuseppe Guarneri and Riccio Blu
---