Hanno de Swardt of ONNAH DESIGN, has sent us photos of a renovation project that was recently completed on a home in Cape Town, South Africa.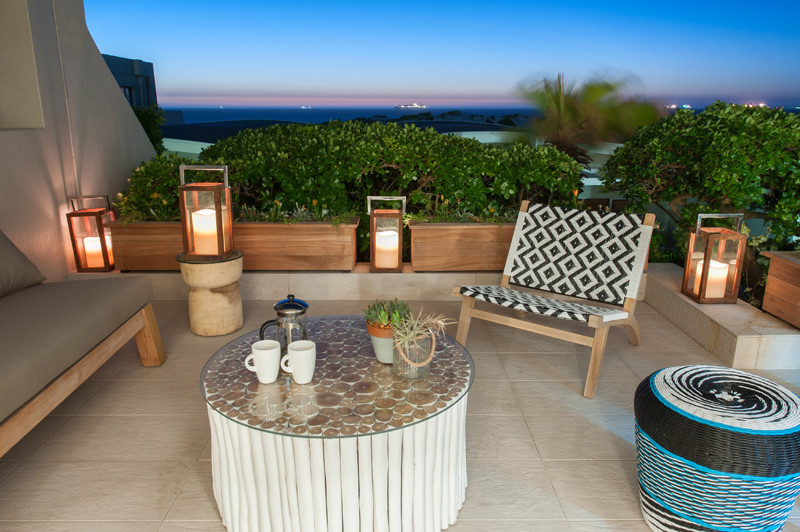 ---
The townhouse has a large outdoor space, with multiple areas that needed attention.

---
The first area was a small sitting area, which received a couple of chairs and a sofa, with a coffee table.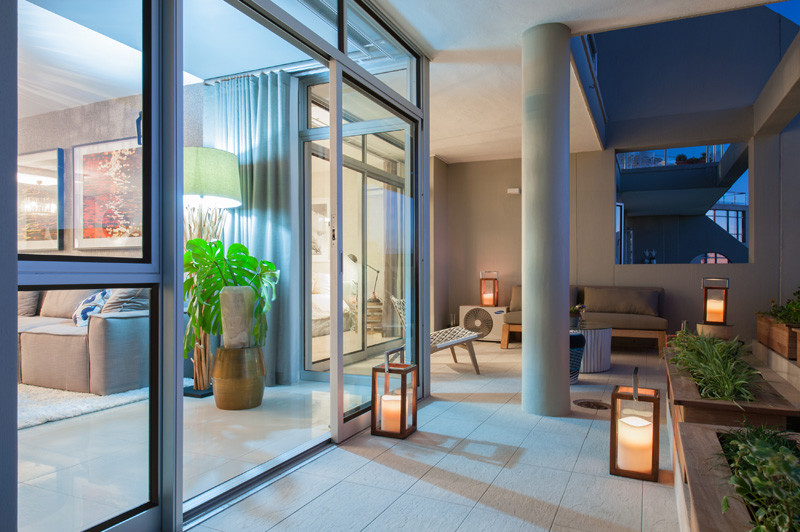 ---
In the second area, the space was turned into a outdoor dining room. Along the wall, custom planters have been added, and the mini palm trees moved to open up the view.

---
Simple lanterns and wall sconces create a calm atmosphere.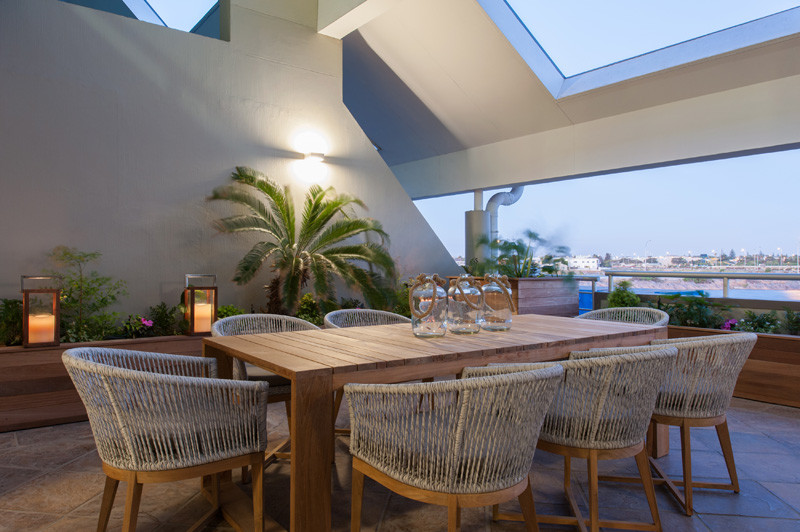 ---
Furnishings have been kept earthy throughout, like this wood table that ties in with the wood planters.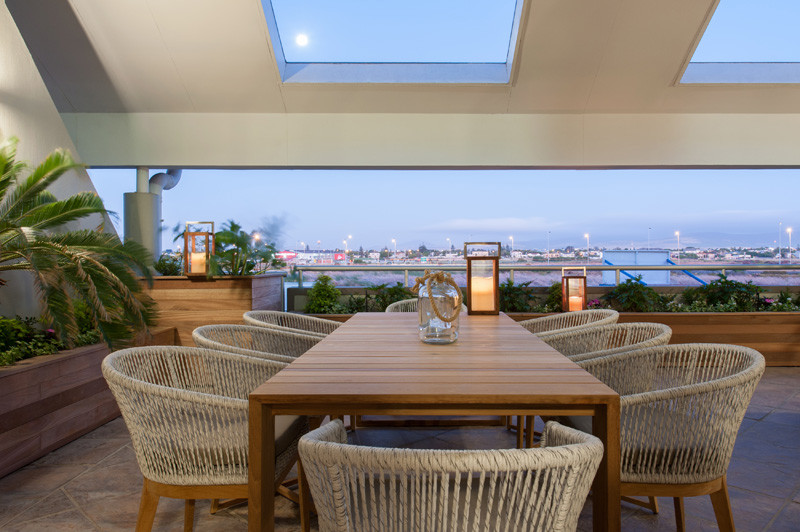 ---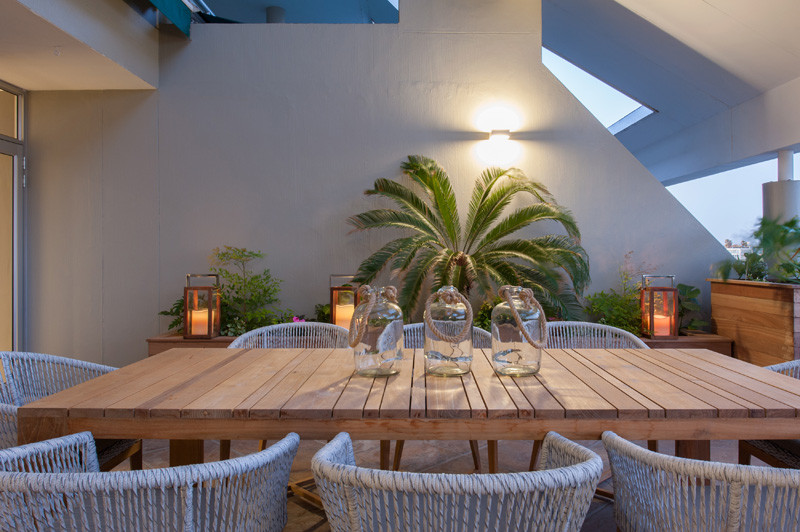 ---
In the third area, a built-in bar and flood lighting have been removed, and replaced with a cozy sitting area.

---
A large comfy sofa and armchairs define the casual sitting space.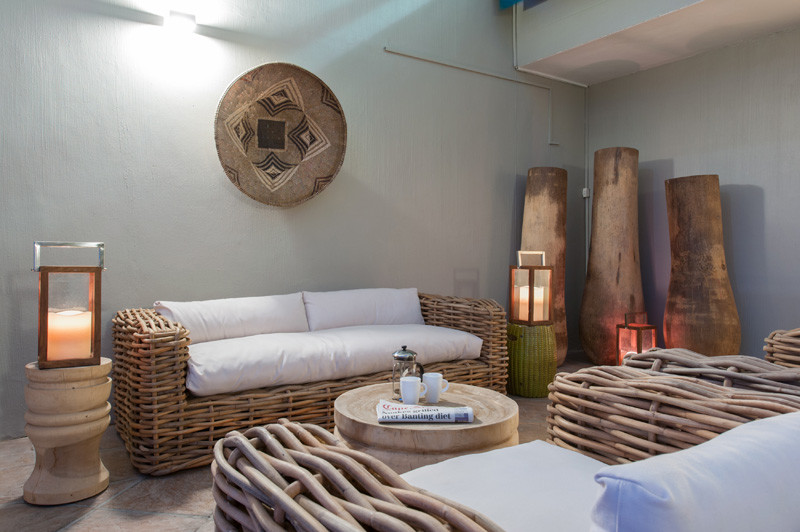 ---