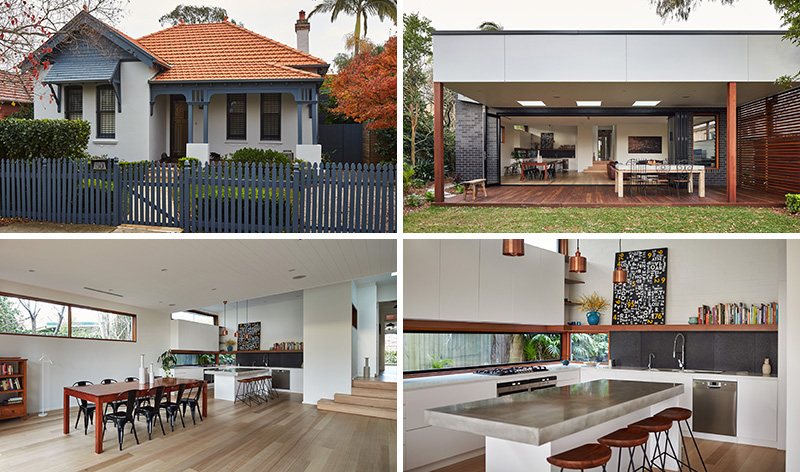 Bijl Architecture have completed the contemporary renovation and addition of a home that dates back to the 1910s in Sydney, Australia.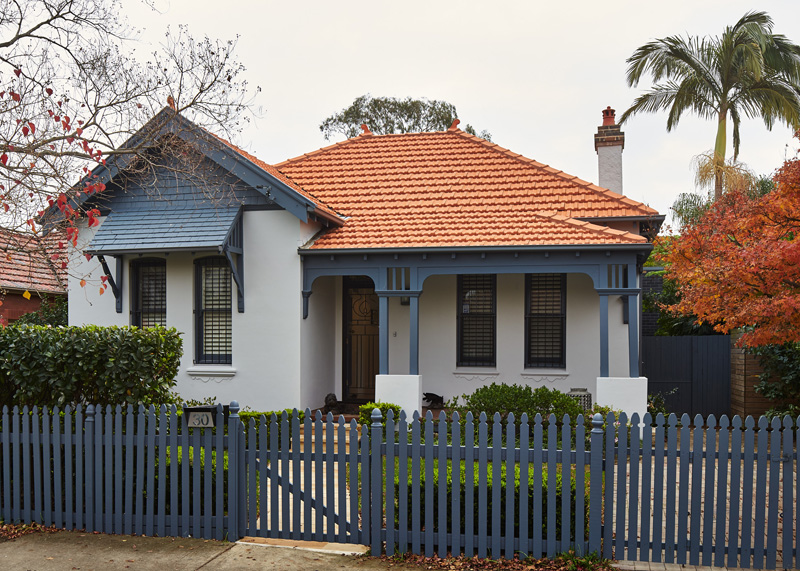 The front of the home retains the existing historical architecture from the 1910s.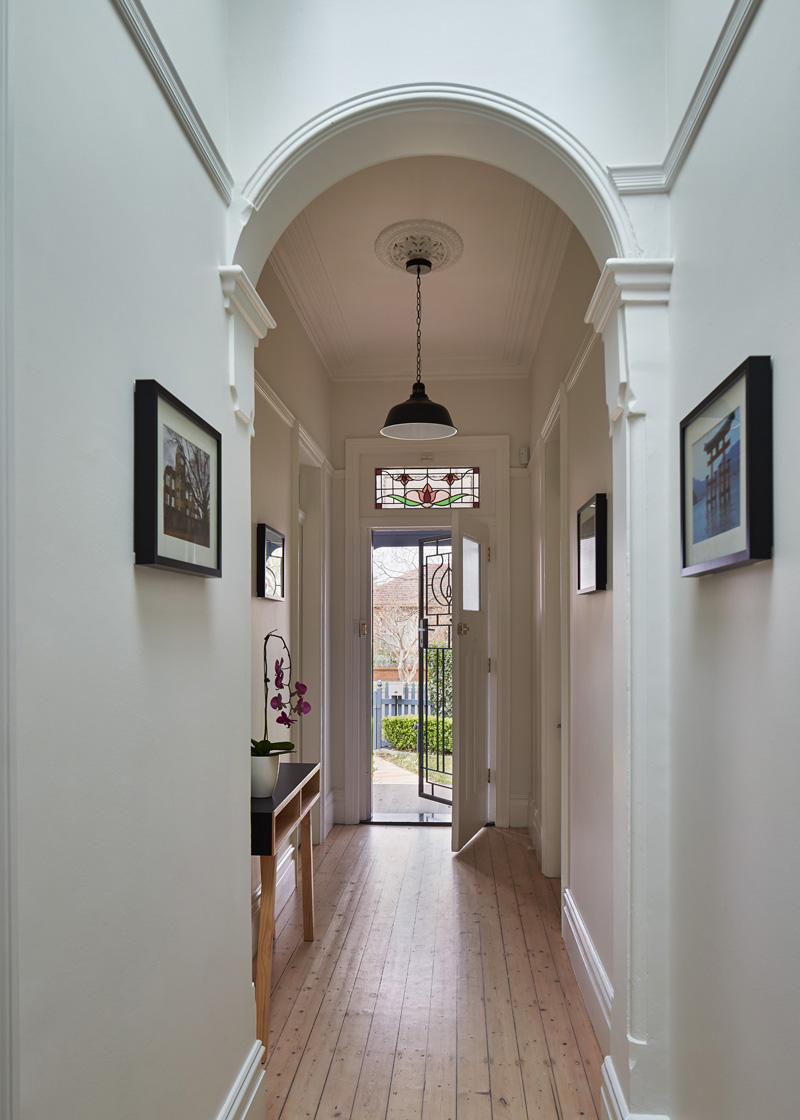 A skylight fills the hallway with natural light, leading to the new addition at the rear of the home.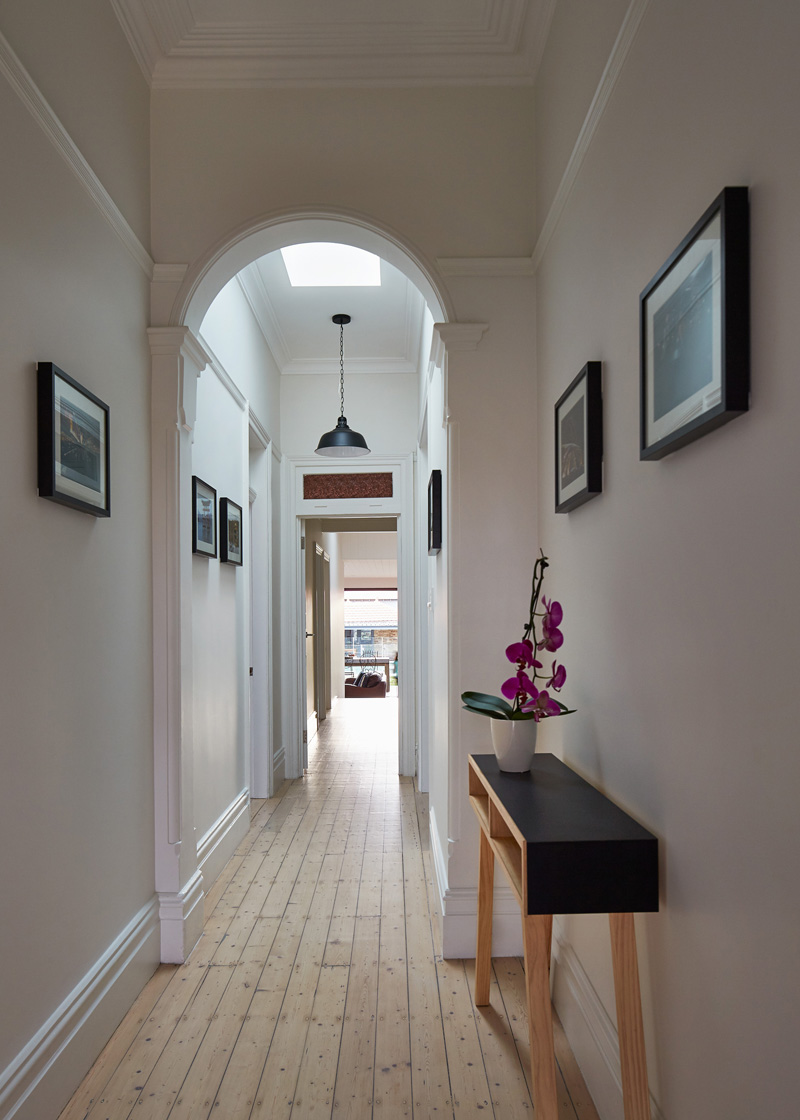 In this room, contemporary furniture and lighting update the space, while still allowing historic features like the fireplace to remind us which part of the house we're in.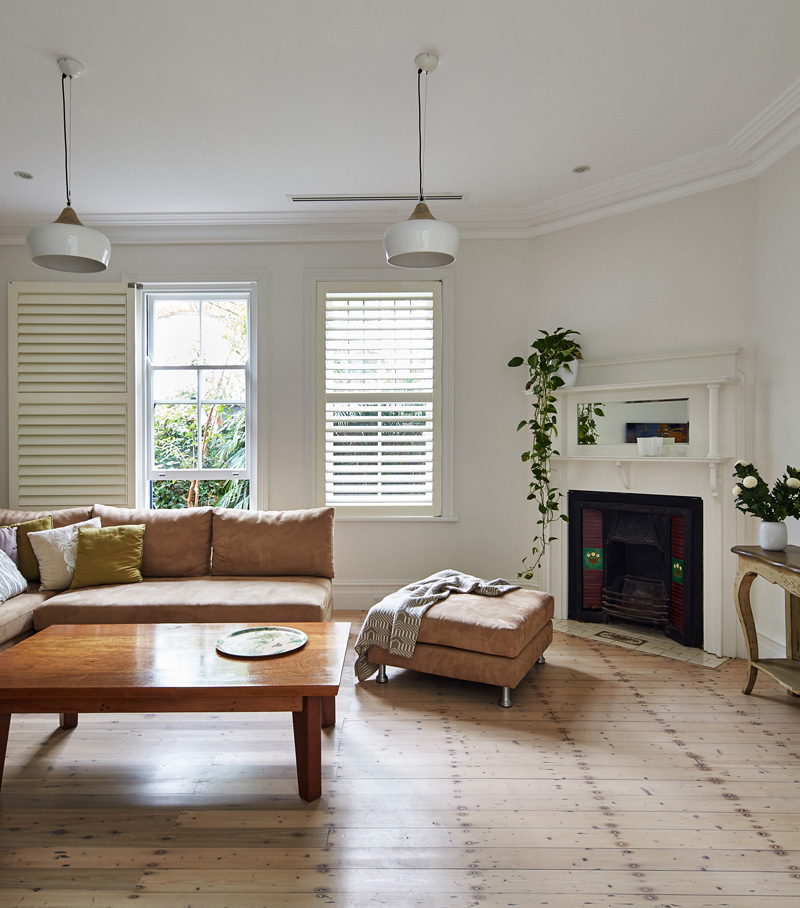 In the bathroom, a glass partition has been added to separate the shower and bath, from the vanity and toilet.
The original hallway broadens to connect the old and the new, becoming the hinging point of the house, fanning out into a generous open-plan living space.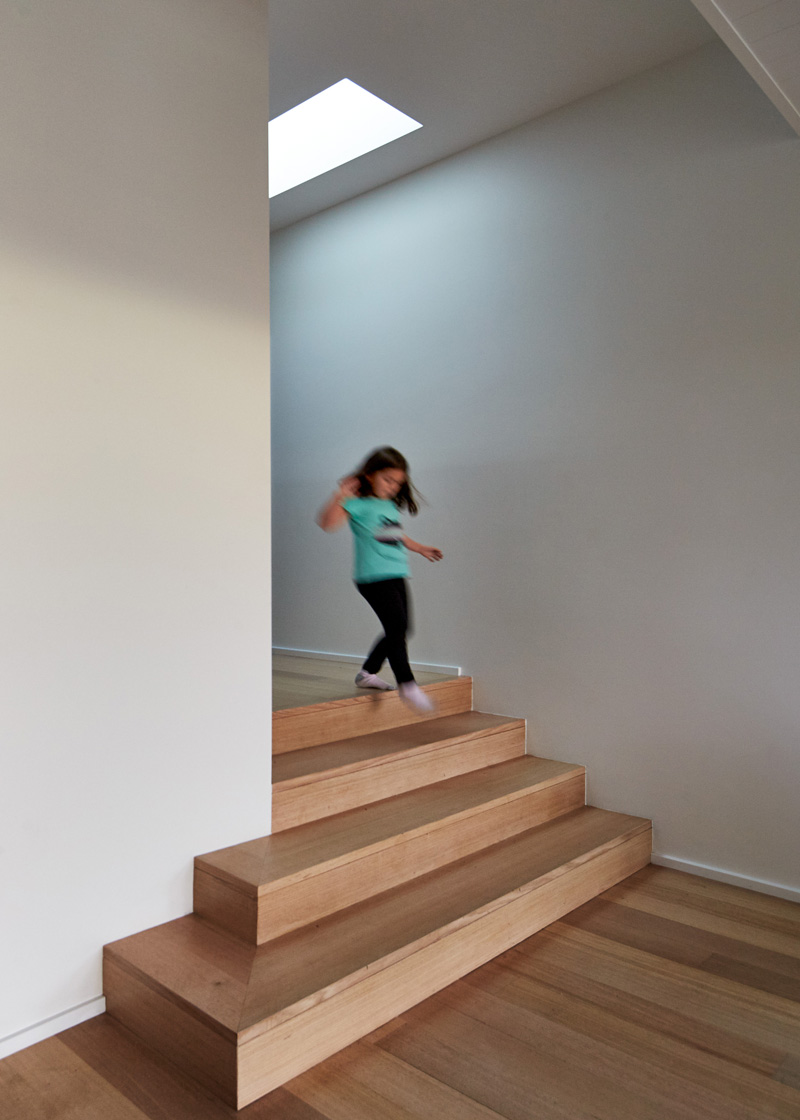 At the rear, a new kitchen, dining and living area opens up to a wide covered deck.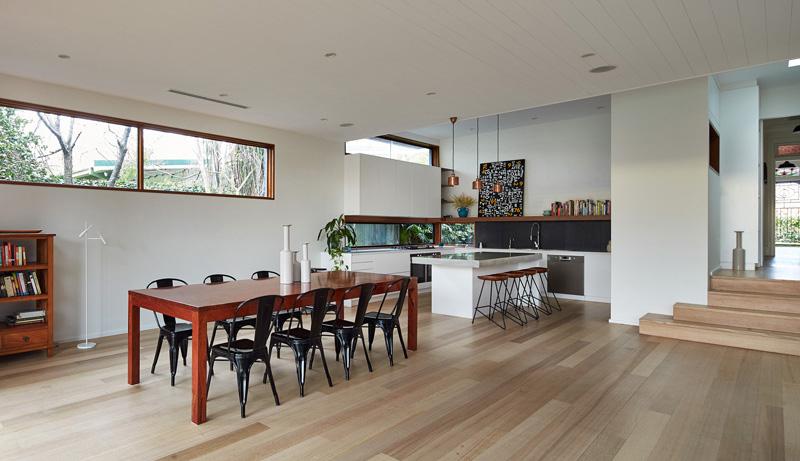 In the kitchen, a long letterbox window has been used in place of a kitchen backsplash.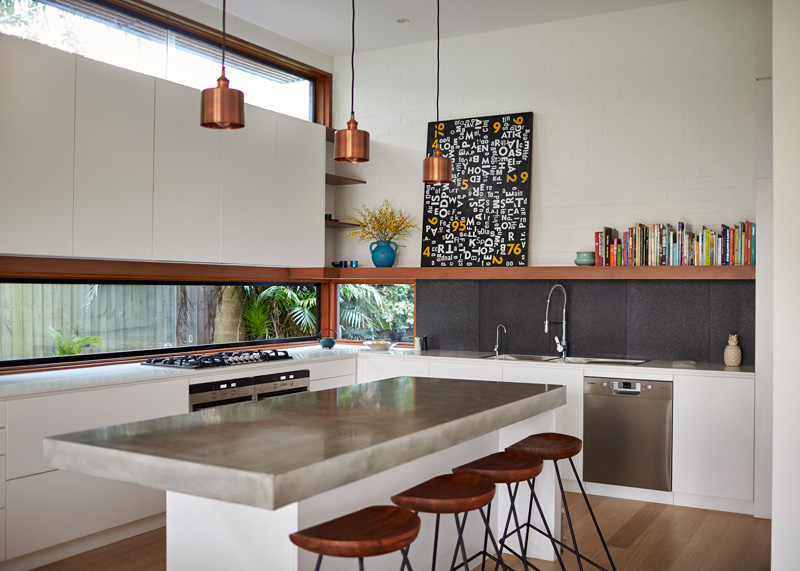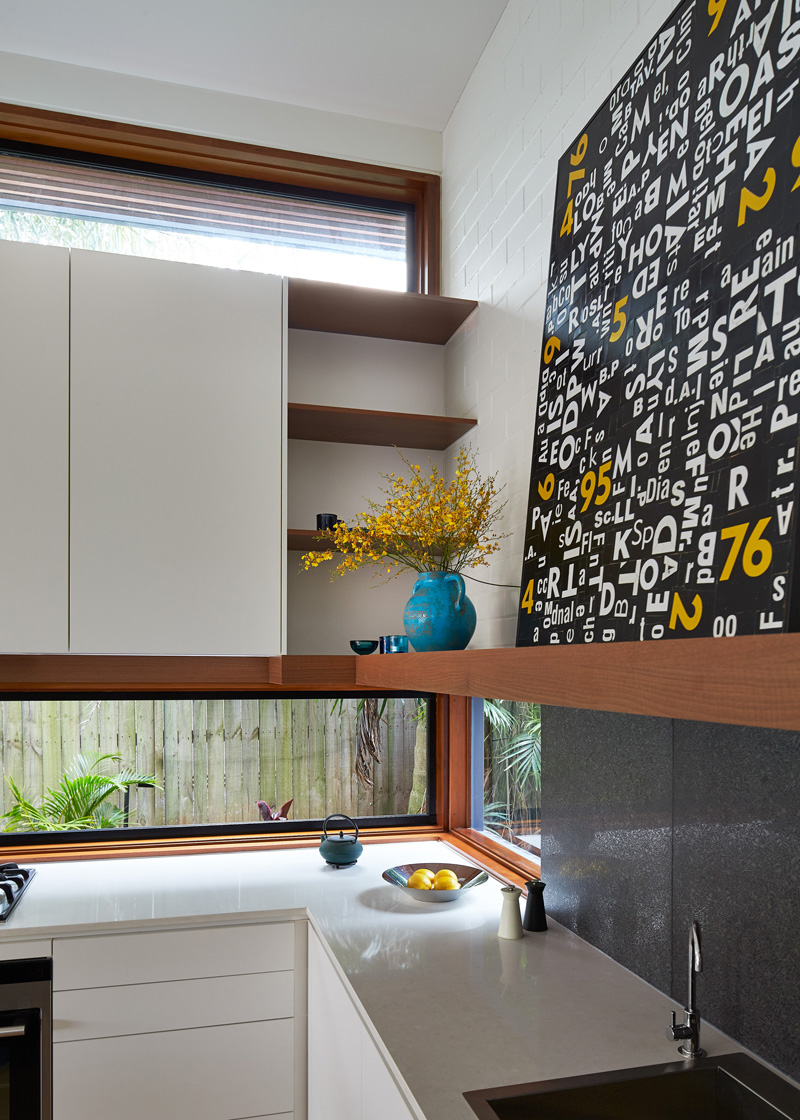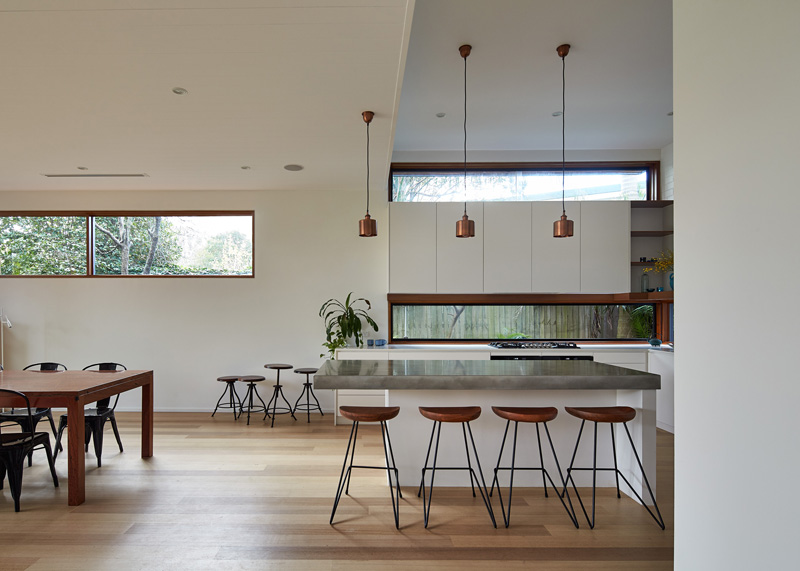 Whitewashed Tasmanian Oak was chosen for the flooring.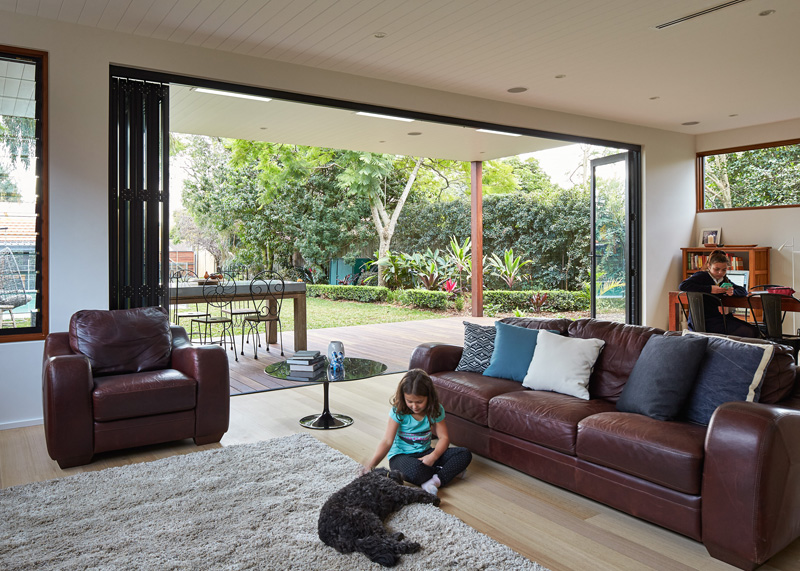 Bi-fold doors open the room completely to the outdoor timber deck, grass and pool beyond.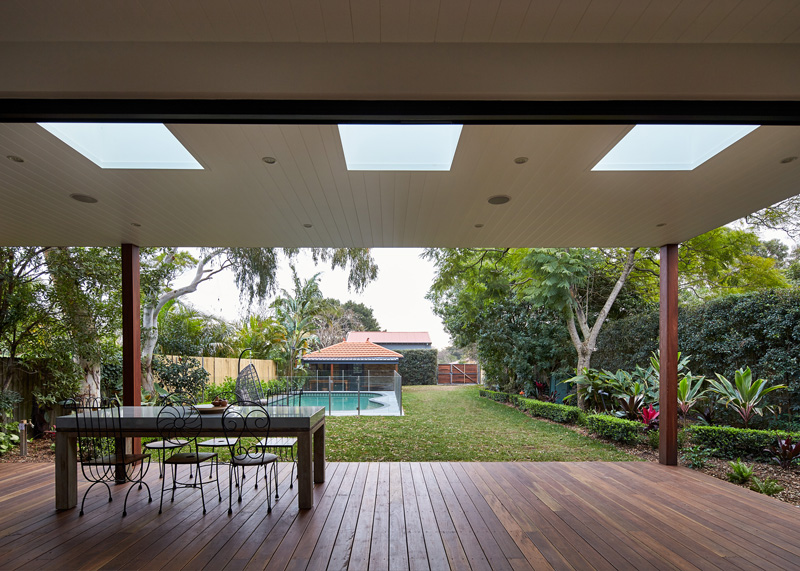 Skylights in the decking roof create three visual punctuation marks.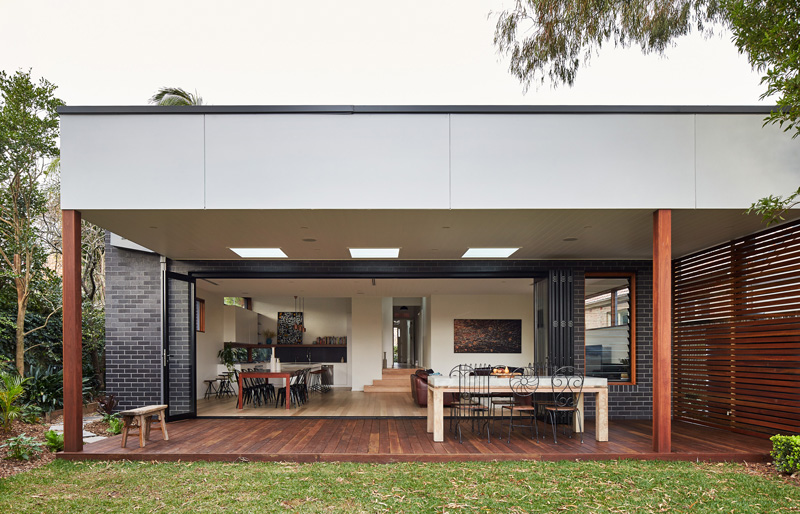 At the side of the house, the new black bricks and existing light brown bricks are arranged in an artful mosaic-like placement, that form the meeting point of the existing house and the extension.