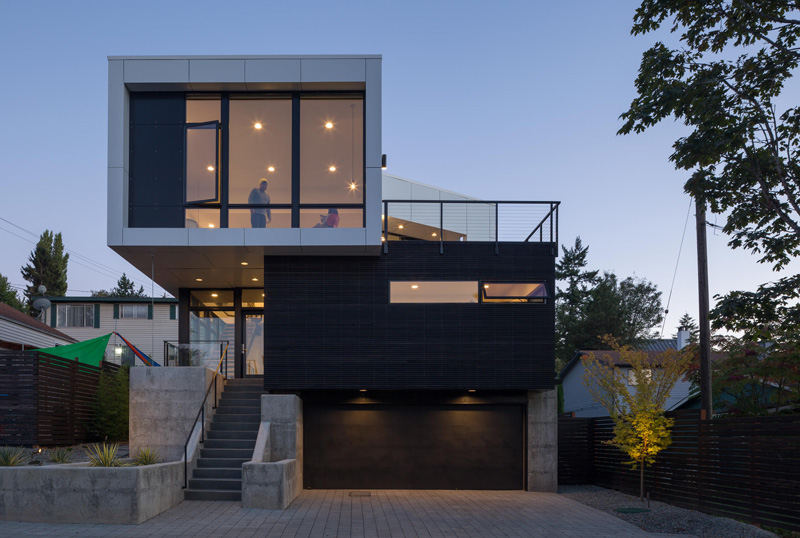 Stephenson Design Collective have designed the Madrona House, a home for a family in Seattle, Washington.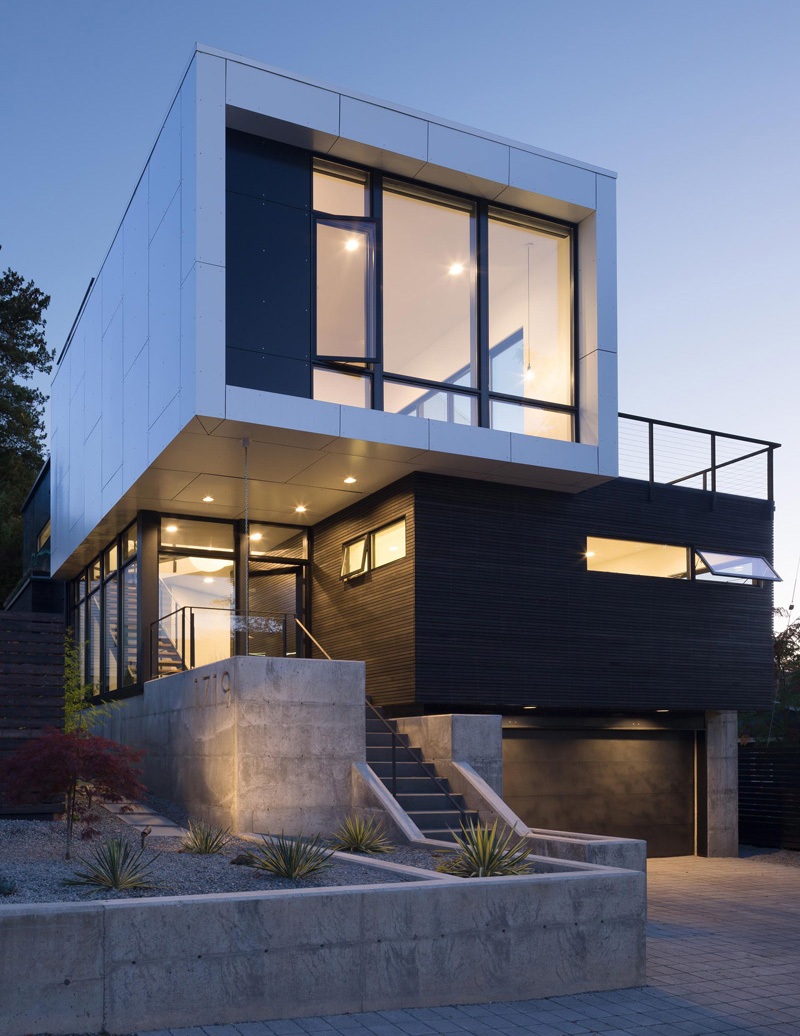 Custom concrete forms allow the house number to be integrated into the design.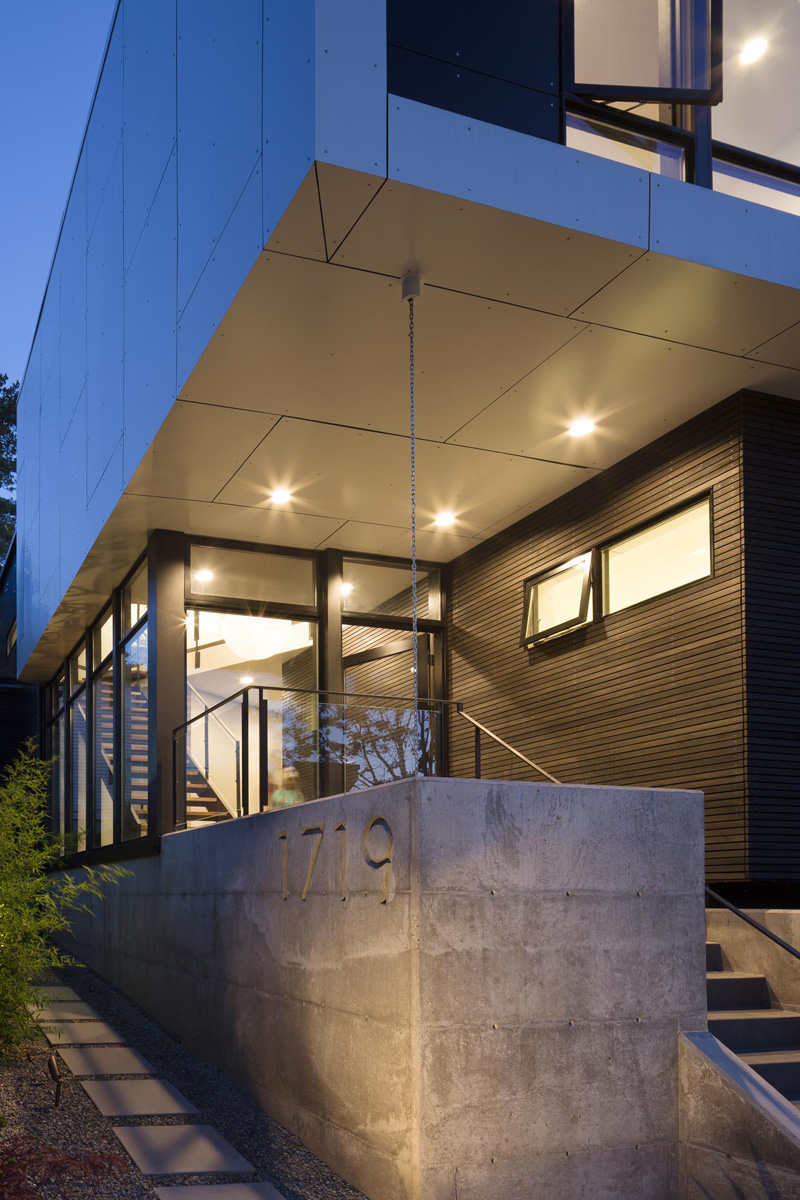 At the rear of the home, a swing has been installed for the children.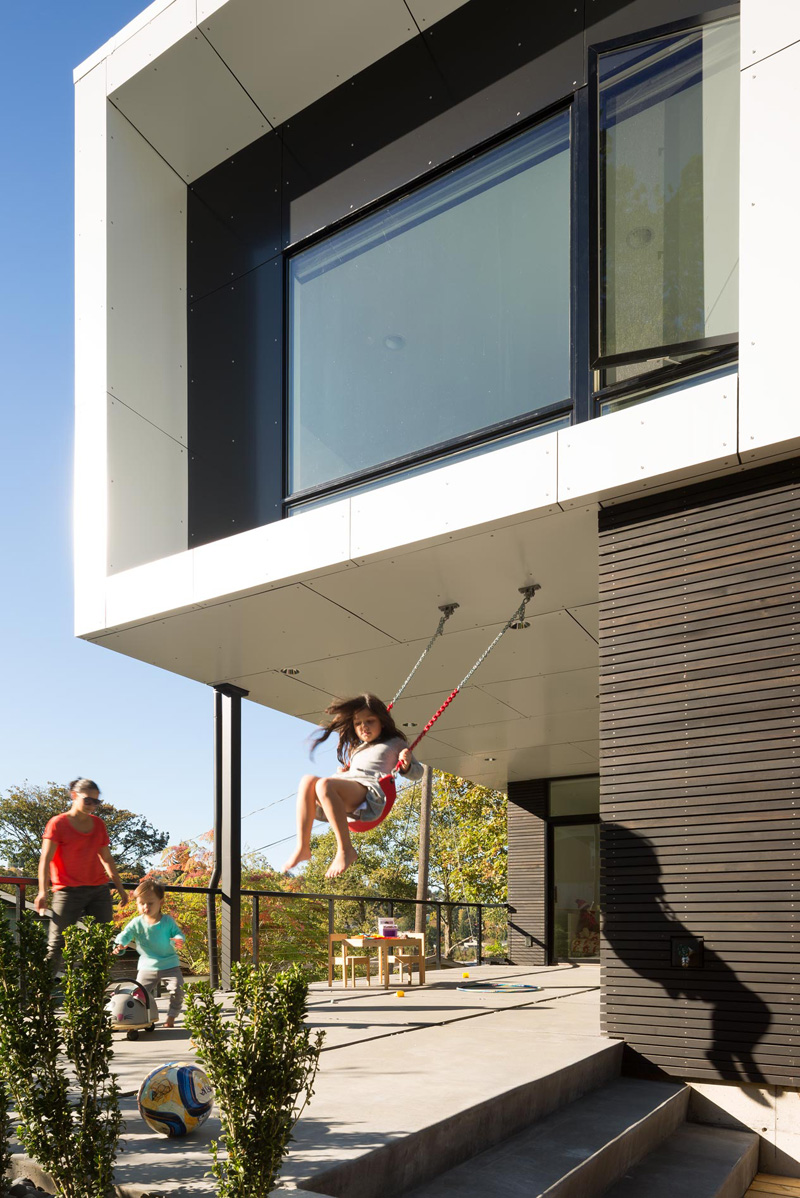 Upon entering the home, you are greeted by stairs that lead you to the various levels of the home.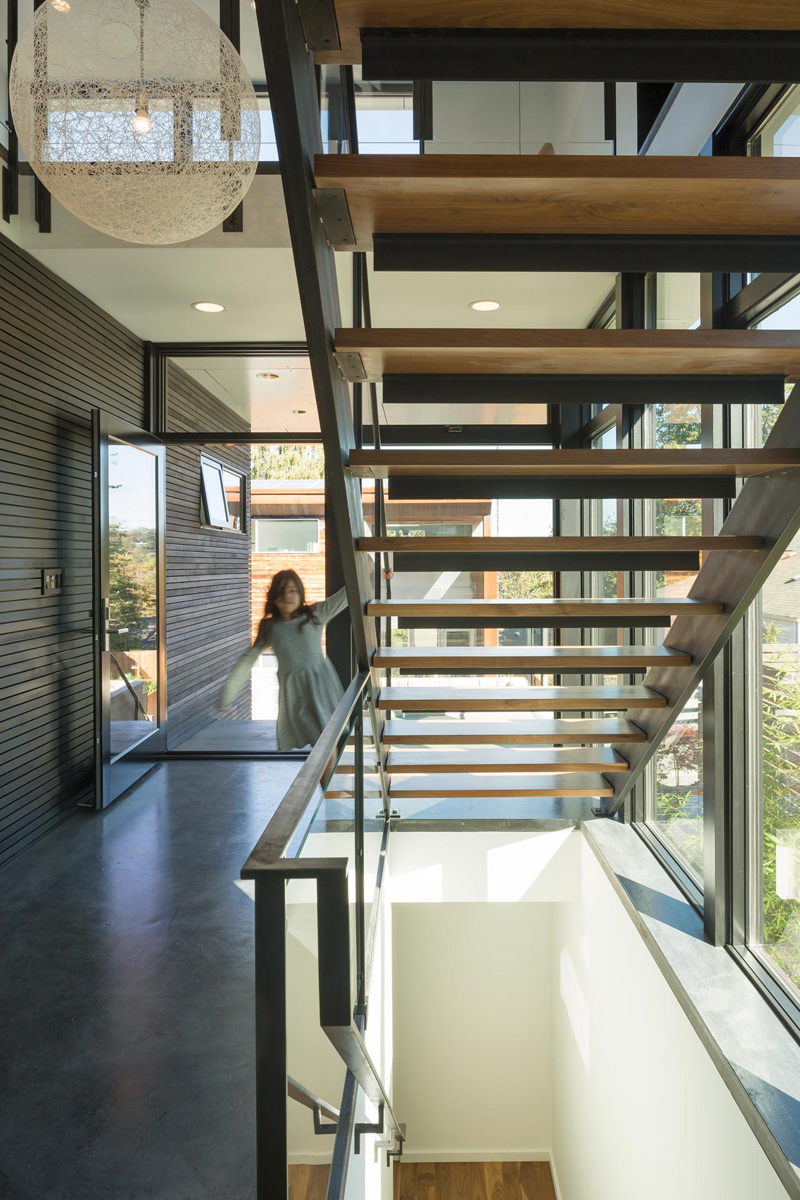 A wall of windows lets plenty of light into the entryway.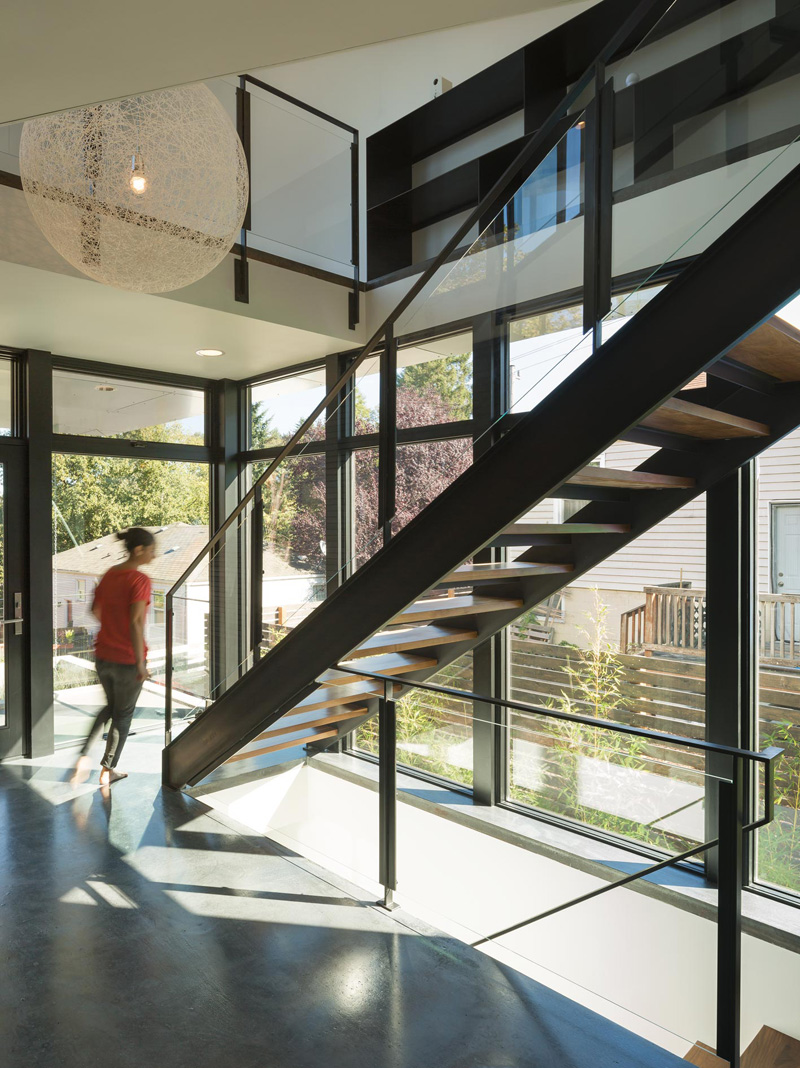 The home's kitchen features an island that meets a shelving unit.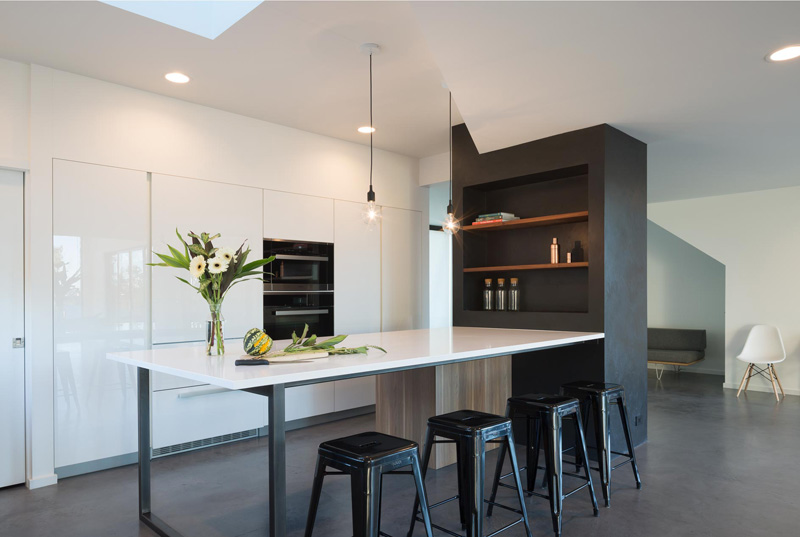 Horizontal windows and a skylight contribute to making the space bright.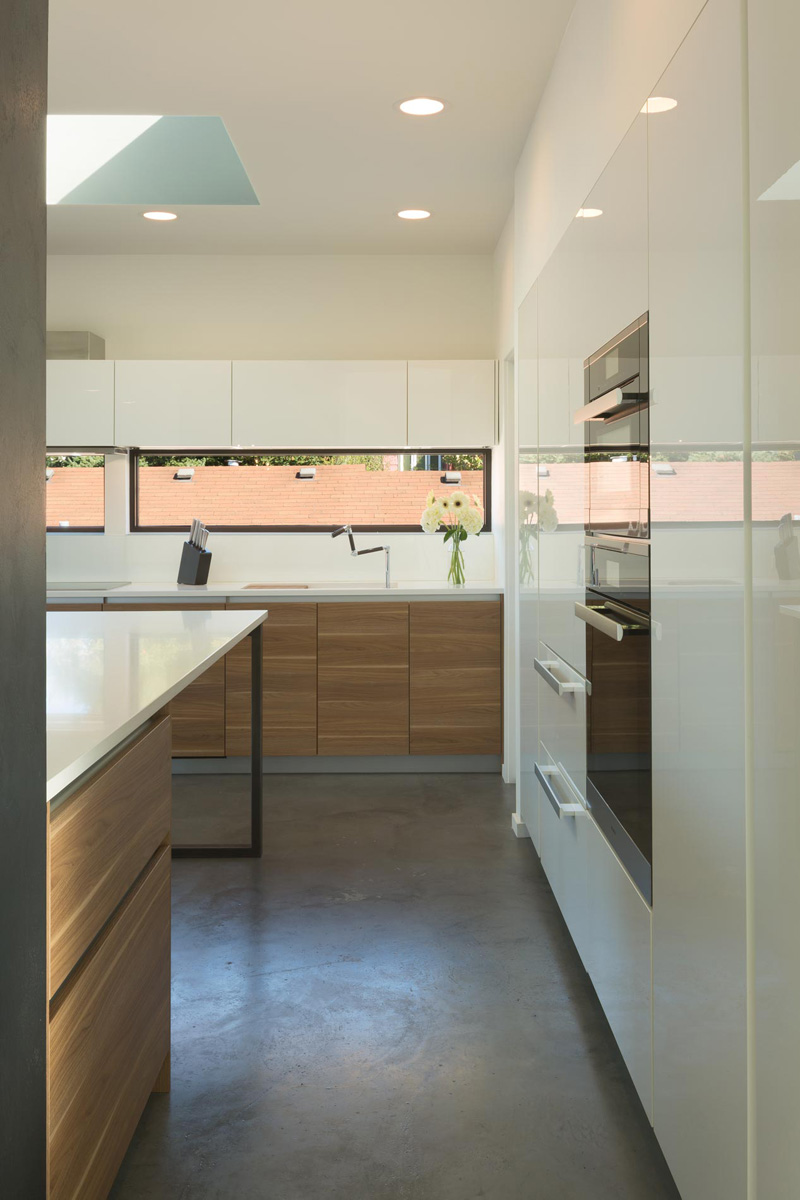 Shelving has been added above the stairs to create a place to display curiosities.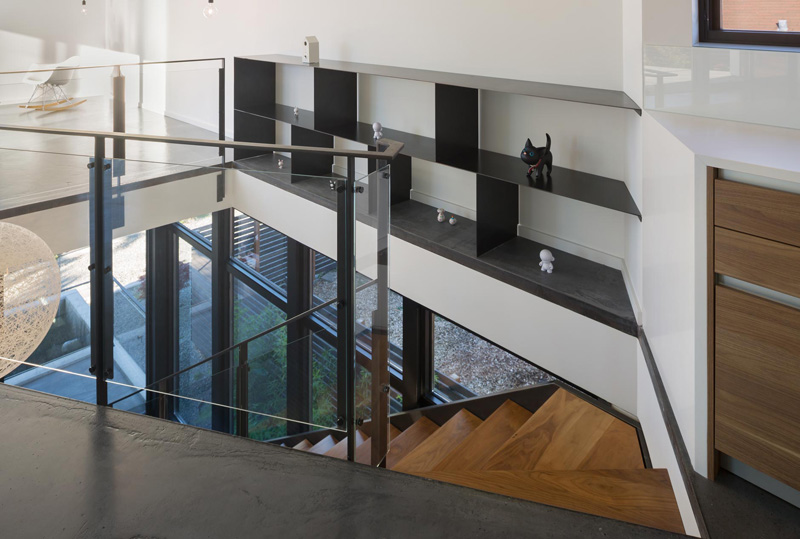 In the bedroom, the bathroom is hidden behind a frosted screen.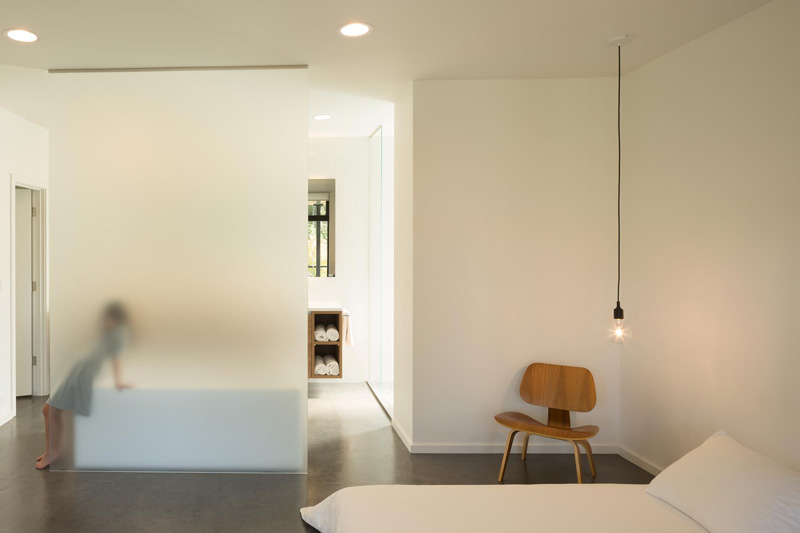 The bathroom has a walk-in shower.