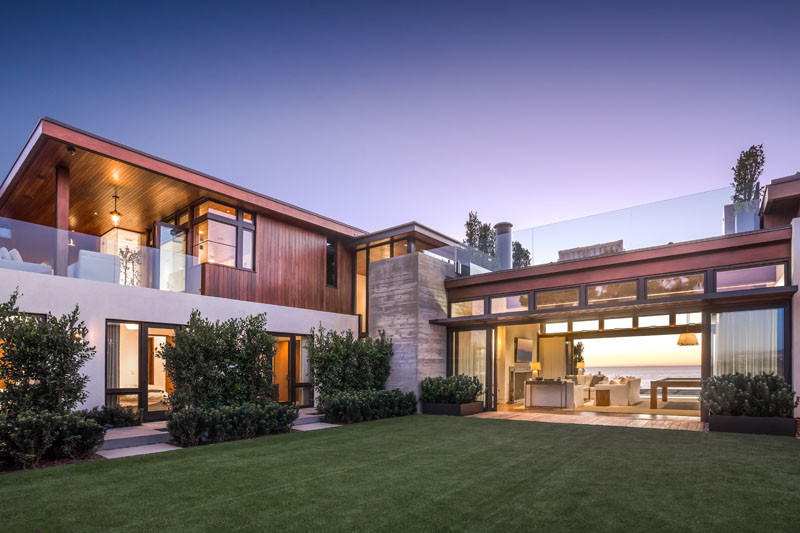 Kirkpatrick Architects together with interior design firm Mark J. Williams Design, have completed a new home located in Southern California.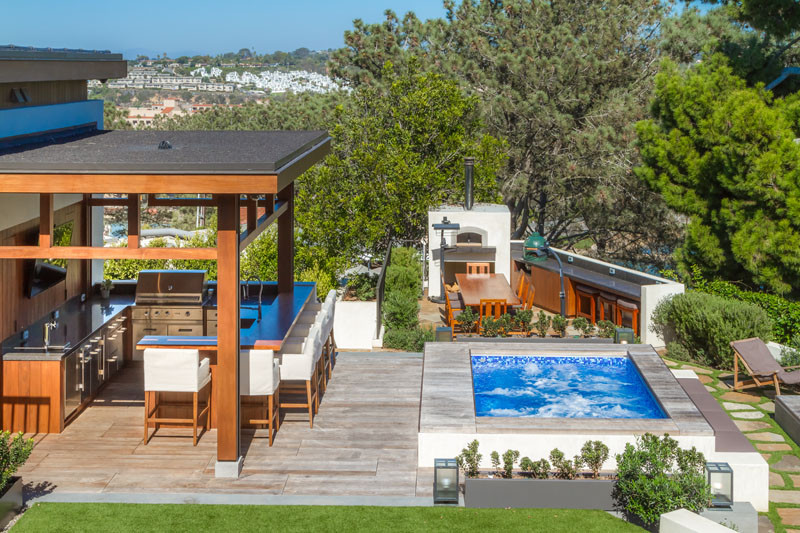 ---
The home has been designed for a professional athlete and his young growing family.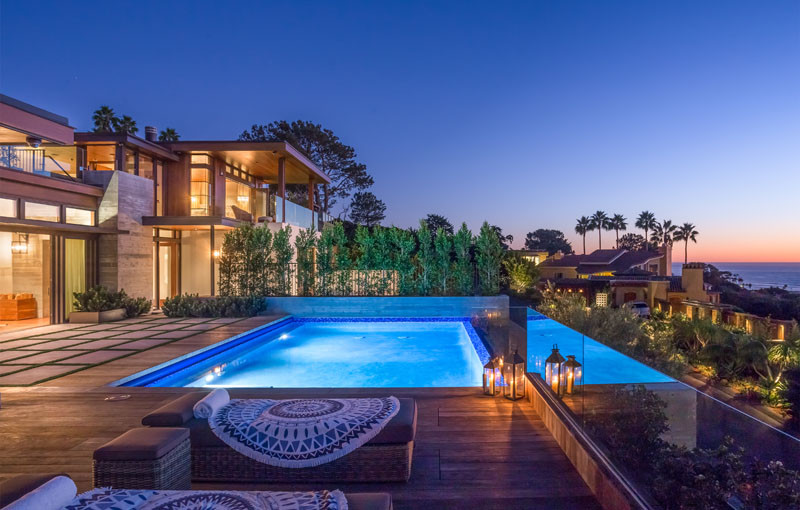 ---
In the backyard, there's a swimming pool, and outdoor kitchen with barbecue.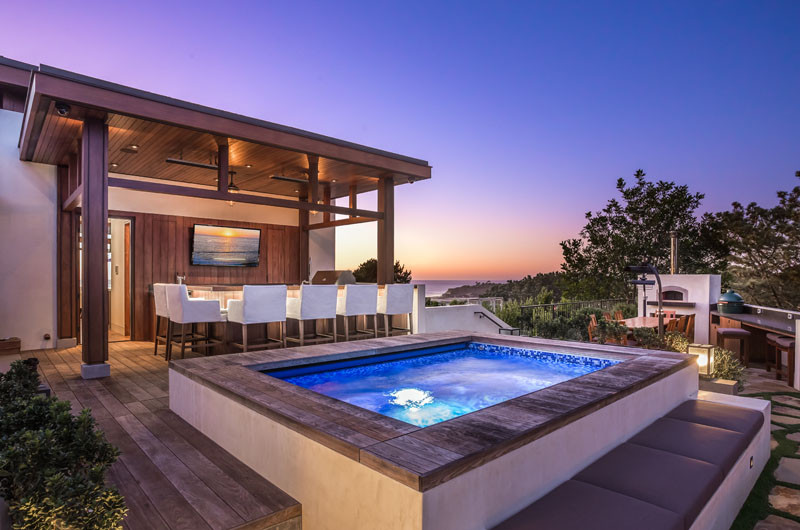 ---
There's also a covered outdoor lounge with television and fireplace.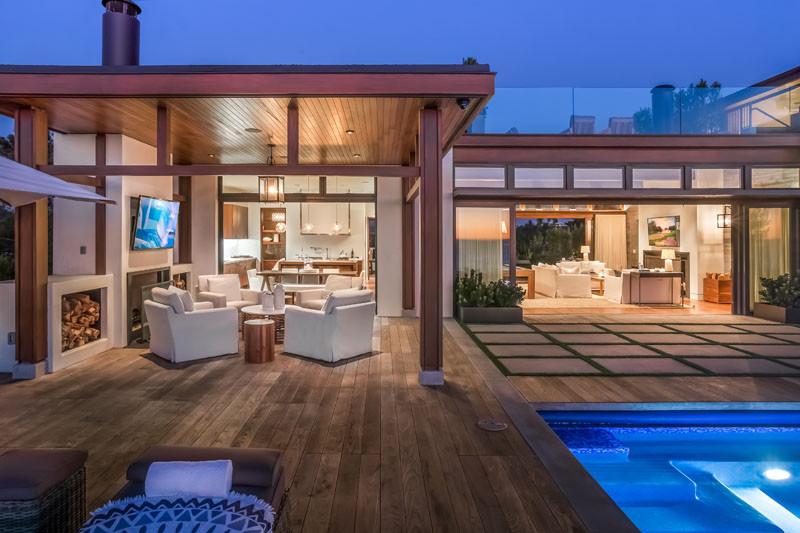 ---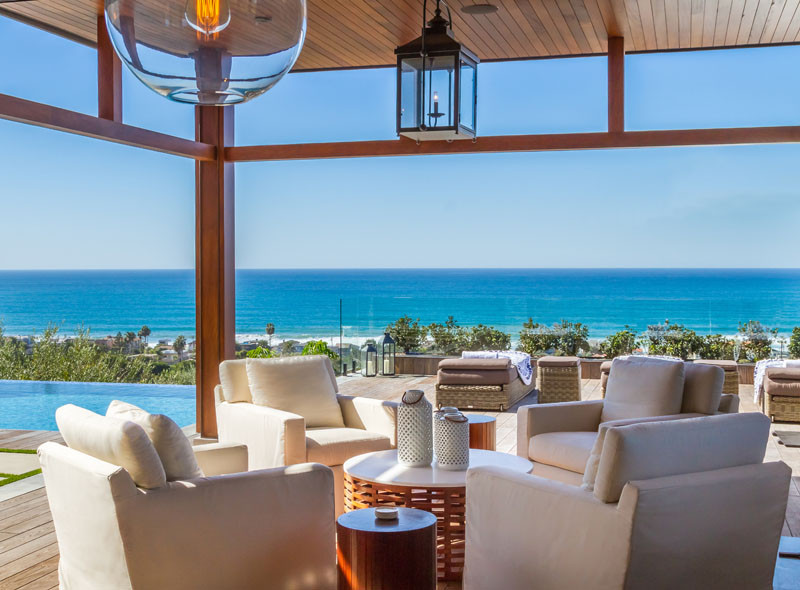 ---
The view from the home is stunning.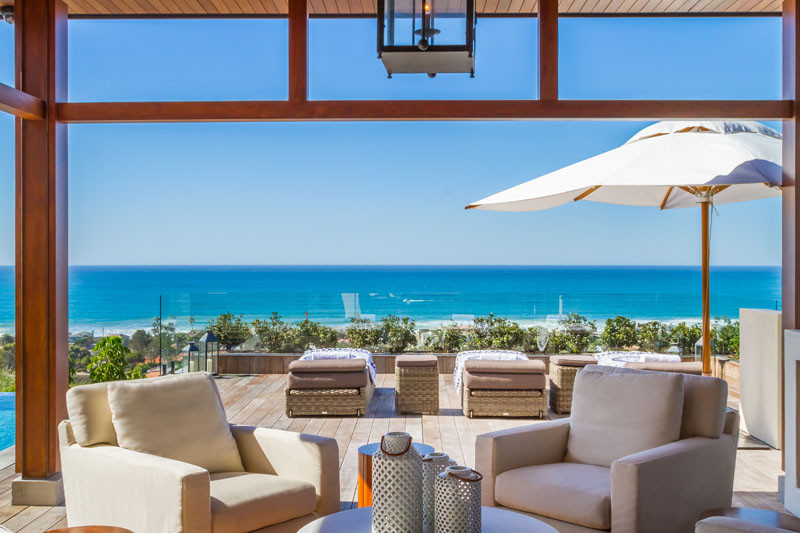 ---
Off the backyard, there is the indoor living room, with another fireplace, lounge, and pool table.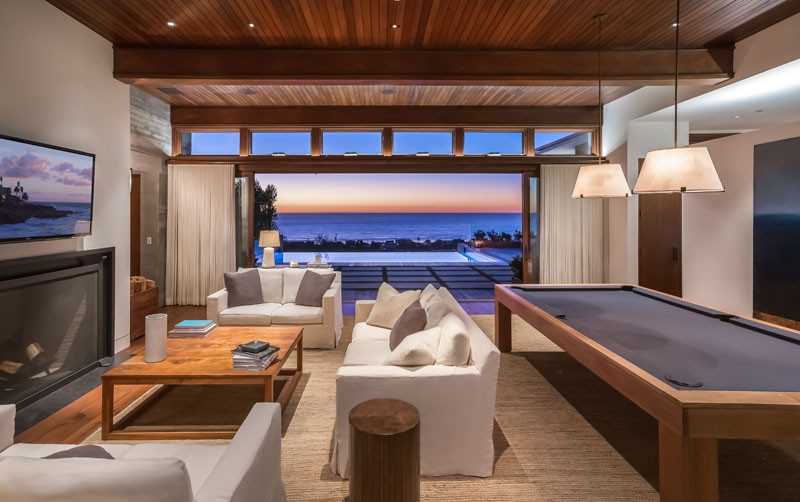 ---
The dining area and kitchen share the same space, and the same palette of white and wood.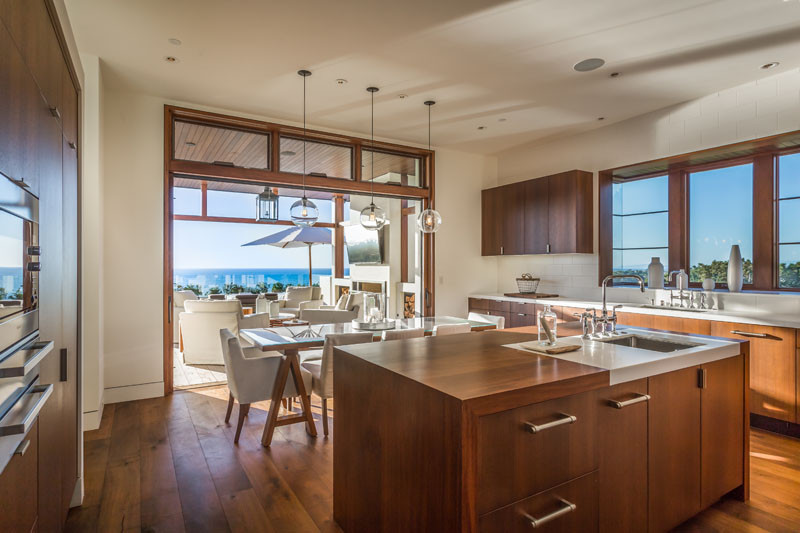 ---
The master bedroom has a classic elegance to it.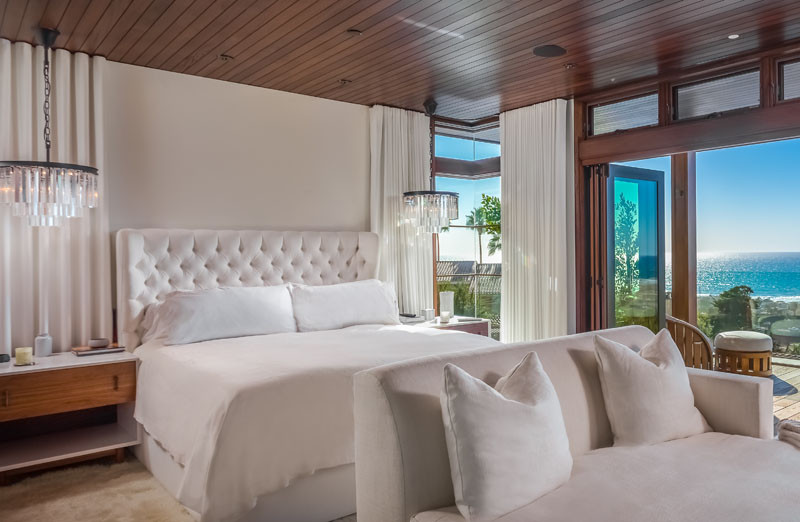 ---
The bathroom has the bathtub centrally located, and it opens up to another outdoor sitting area.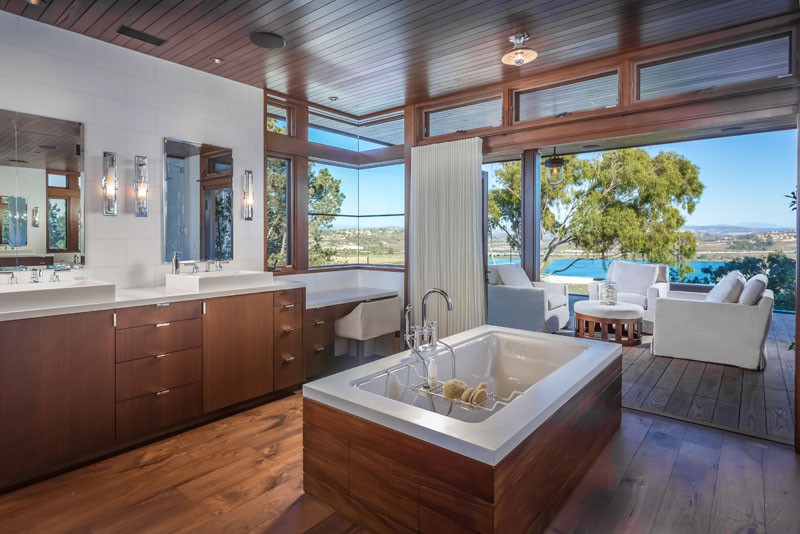 ---
The home also has a tennis court…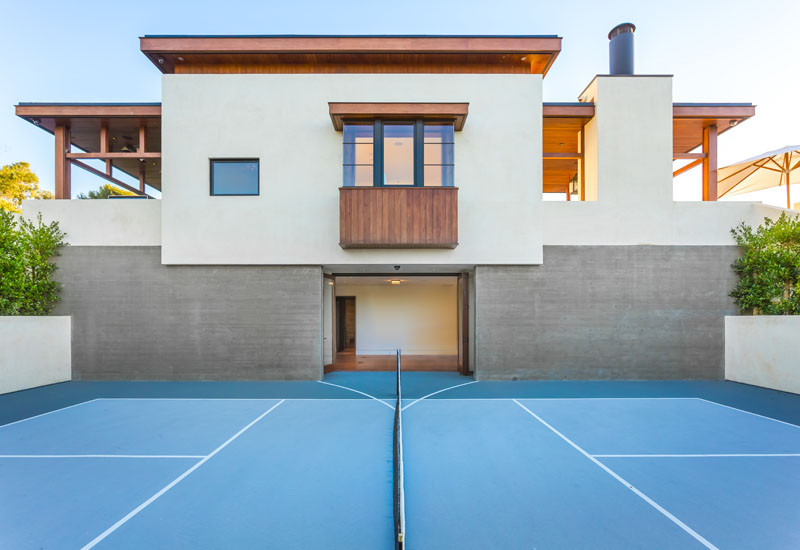 ---
And large multi-car garage.