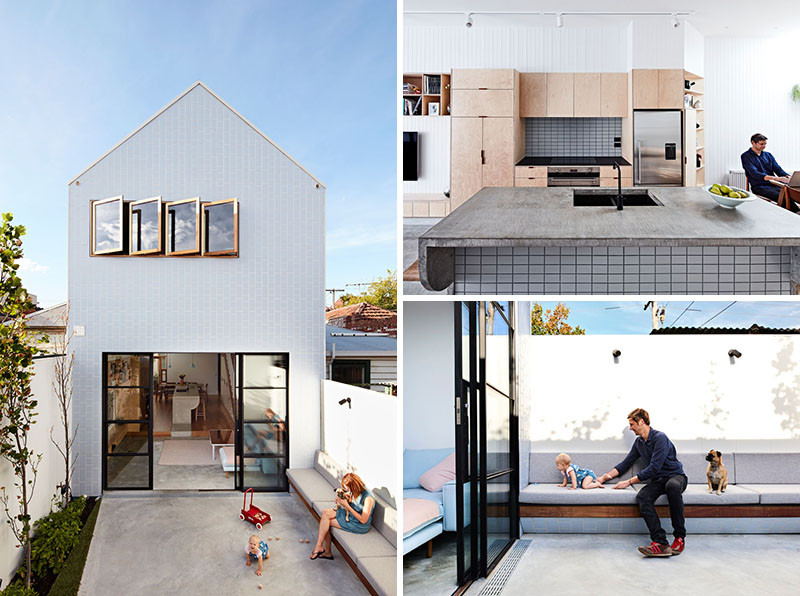 Dan Gayfer Design has sent us their latest project, a renovation of a five-metre (16 ft) wide inner city home in Melbourne, Australia.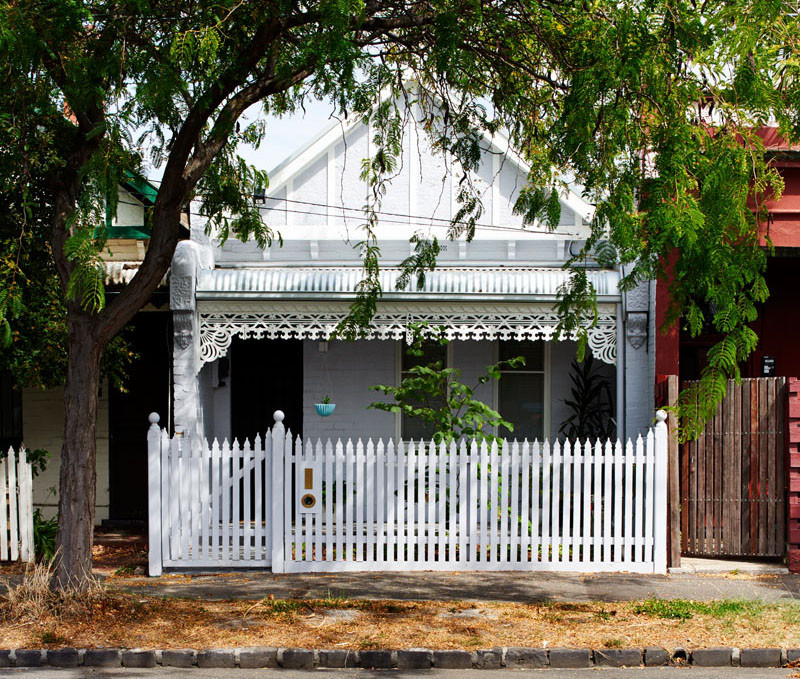 ---
The only parts of the original house that were kept was the facade and the front two rooms. The clients, a young couple, wanted the convenience of inner city living without compromising on space, function, interaction, flexibility and light.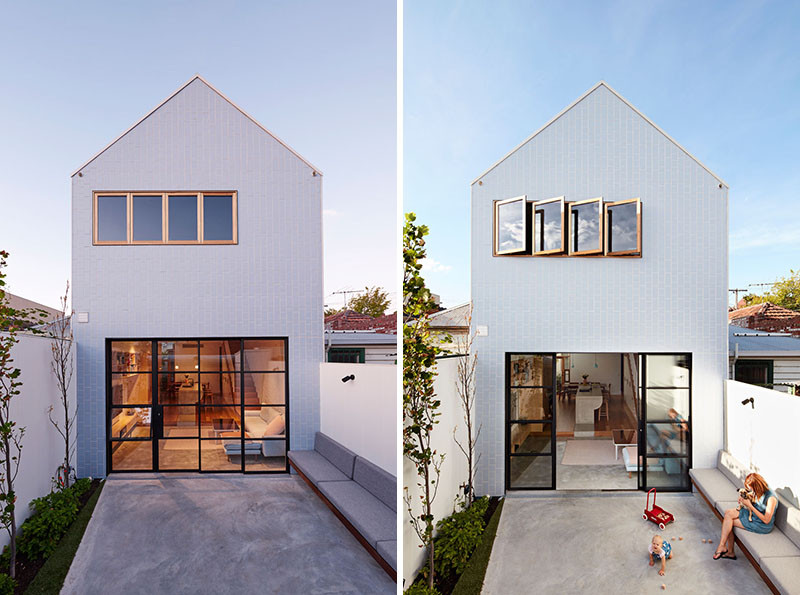 ---
The design achieved this by ensuring that every space was carefully thought out, planned and attributed to a specific role.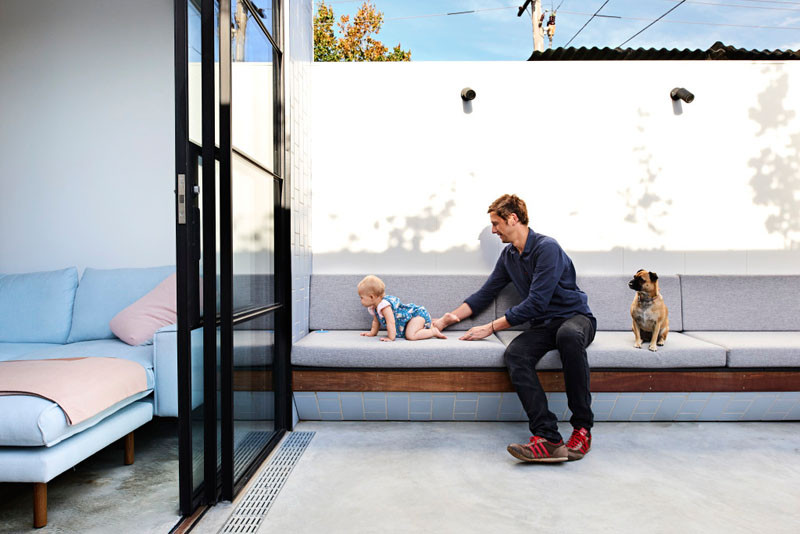 ---
Just off the courtyard there is a living area.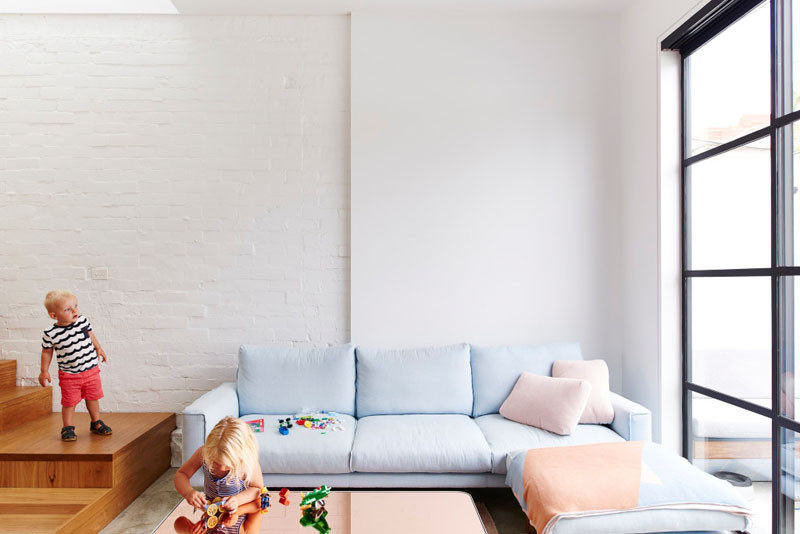 ---
The living area shares the main floor with the kitchen and dining room.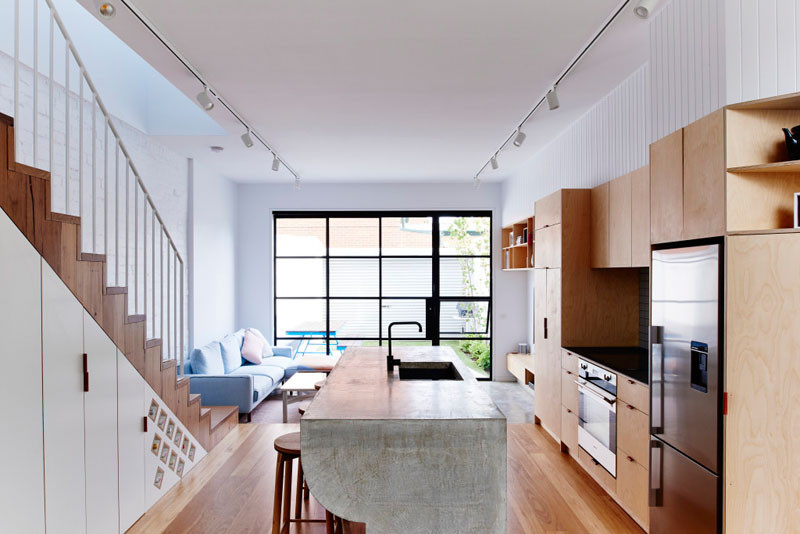 ---
In the kitchen, concrete has been used for the island countertop.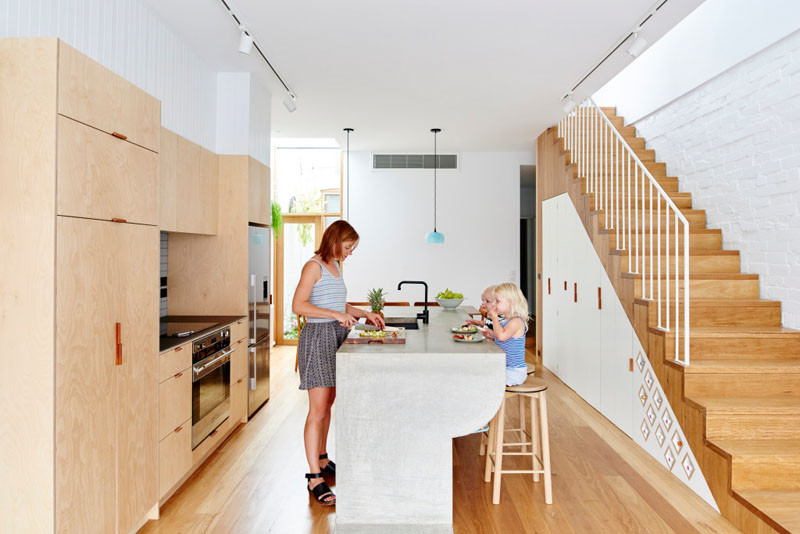 ---
With grey tiles used as a backsplash and for the island support.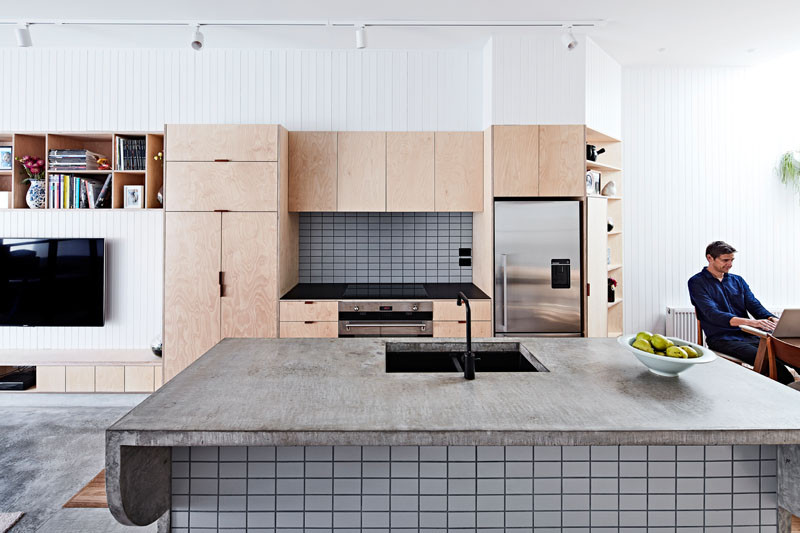 ---
At one end of the kitchen island, the concrete countertop meets the floor, at the other end it flows down the step to meet the concrete floor of the living room.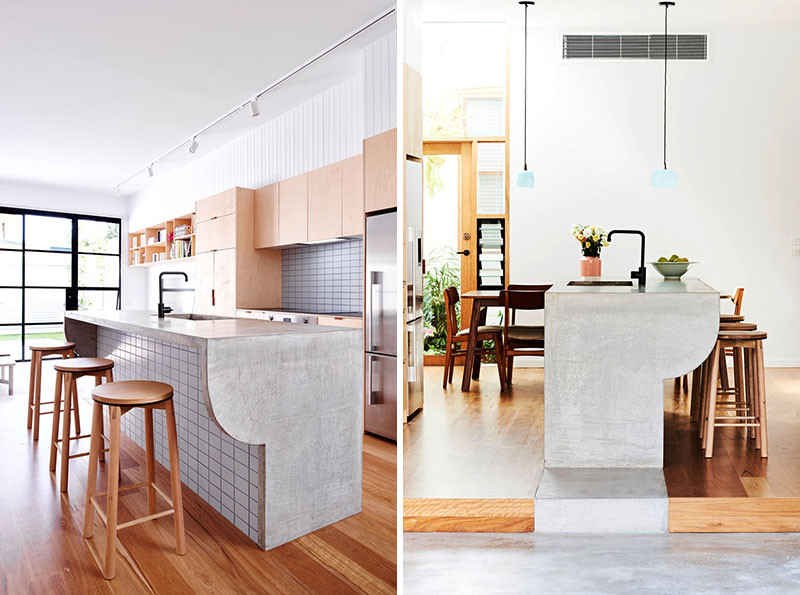 ---
At the other end of the kitchen, pops of pastel add some color to the wooden dining set.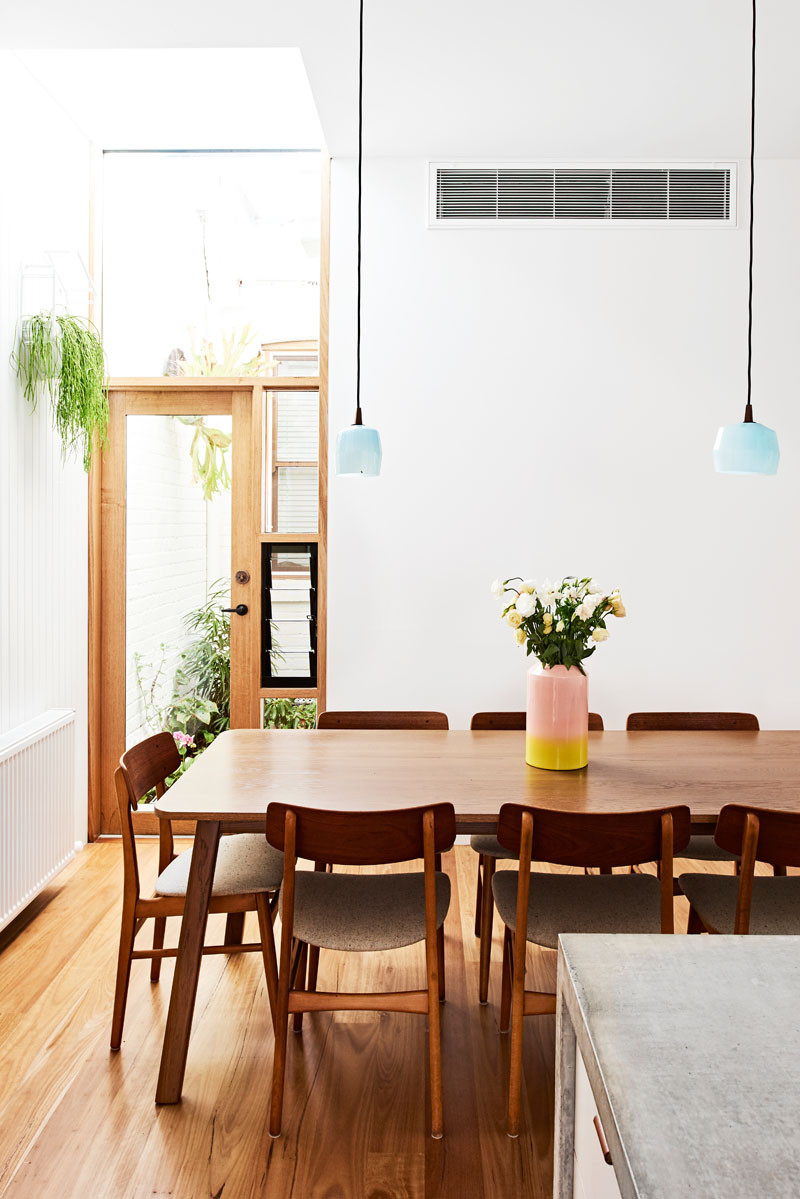 ---
Under the stairs there's built-in storage, including a small wine rack.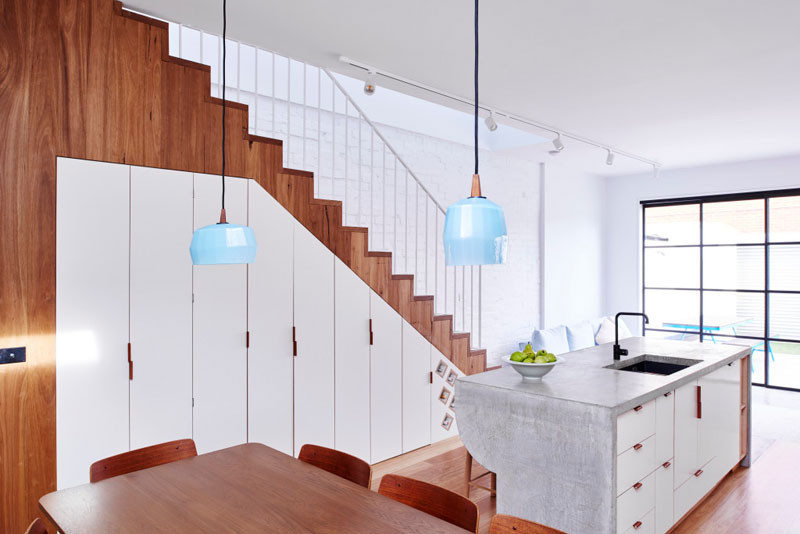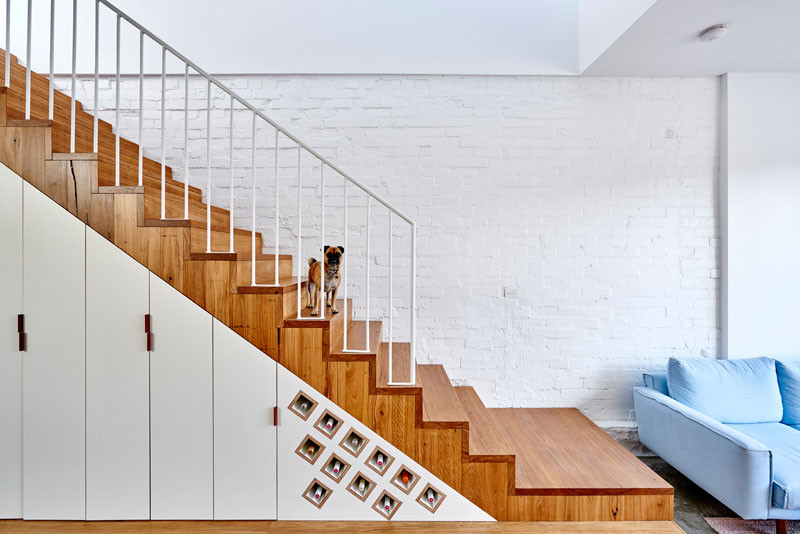 ---
The white handrail of the stairs, matches the white painted brick wall.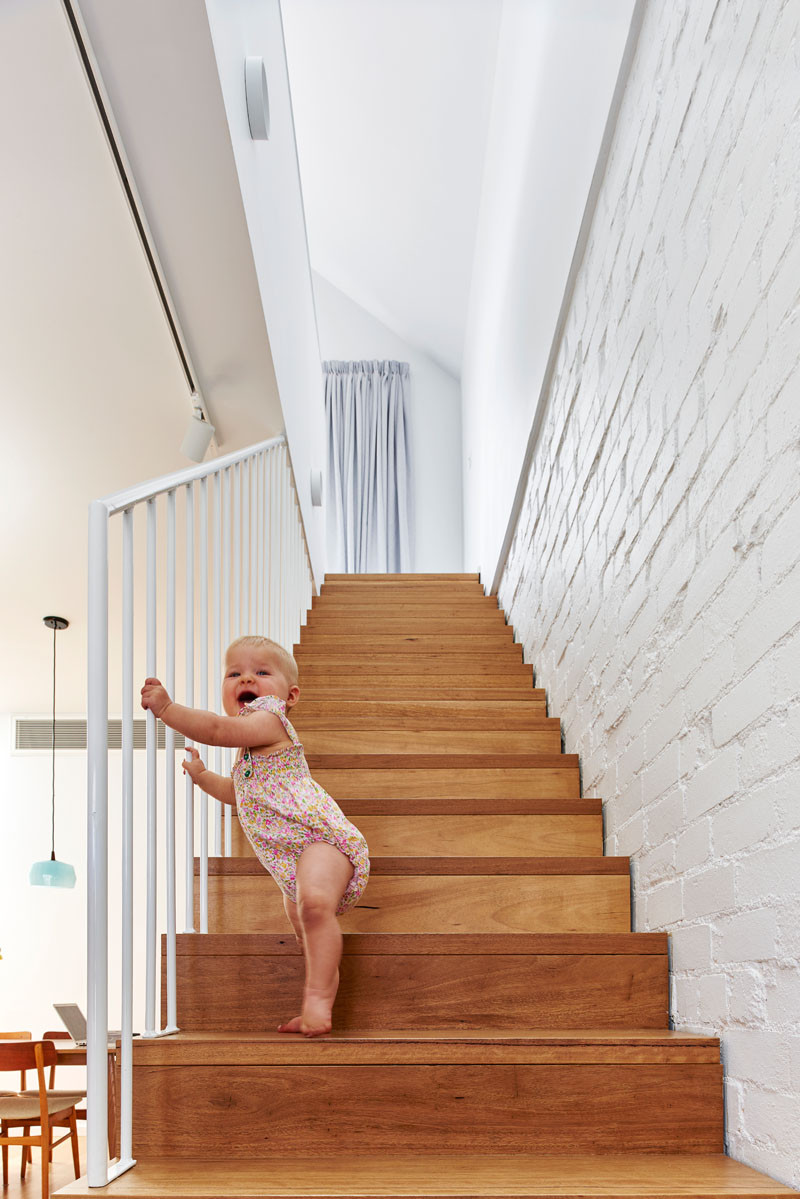 ---
At the top of the stairs there's a small outdoor space with built-in bench seating.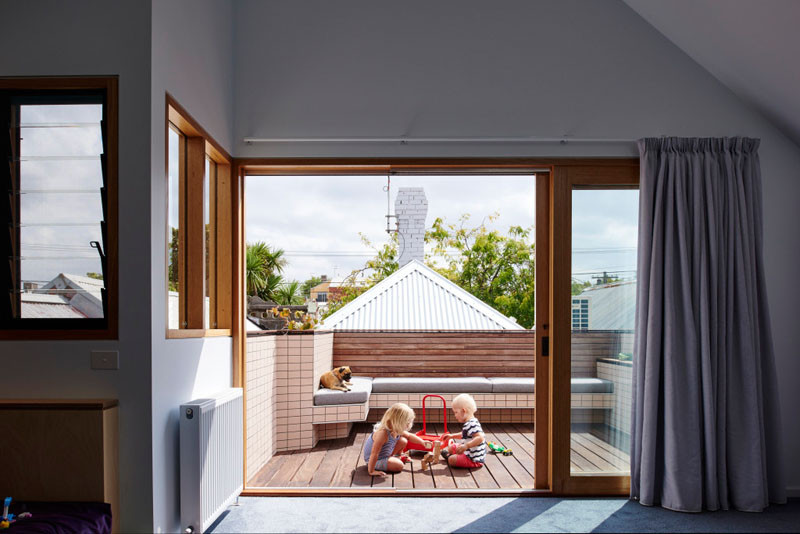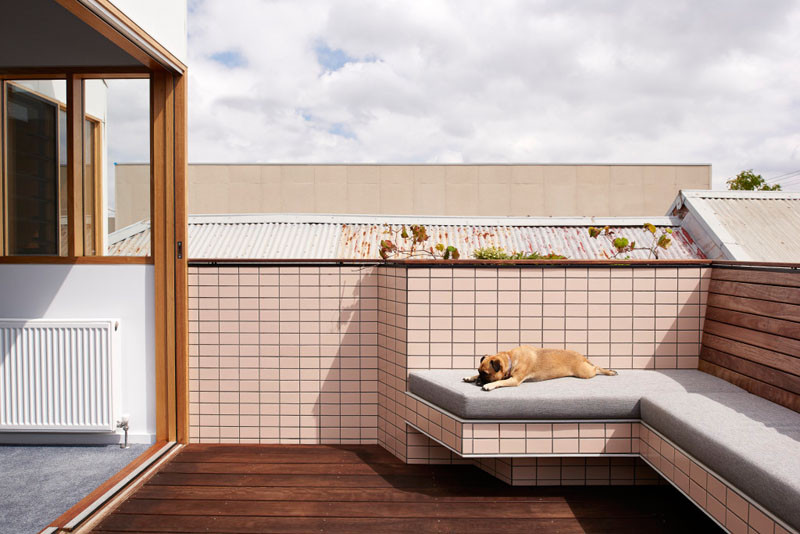 ---
Just inside, there's a sofa and custom built office area.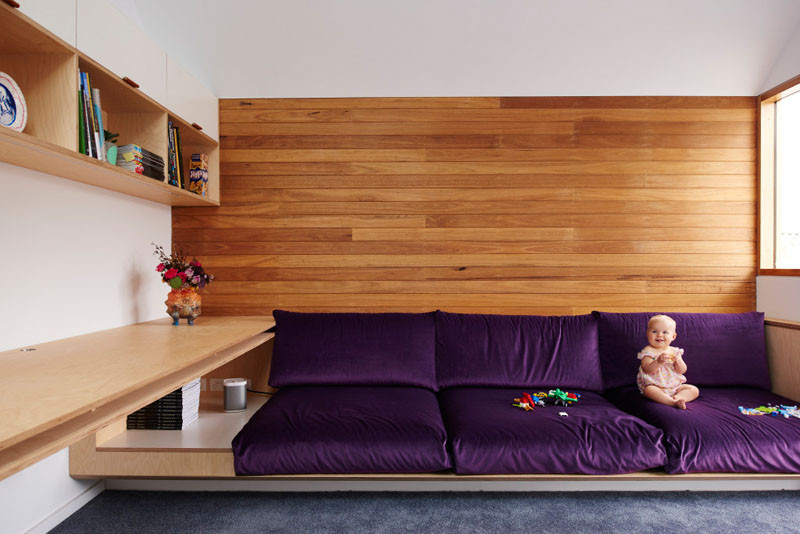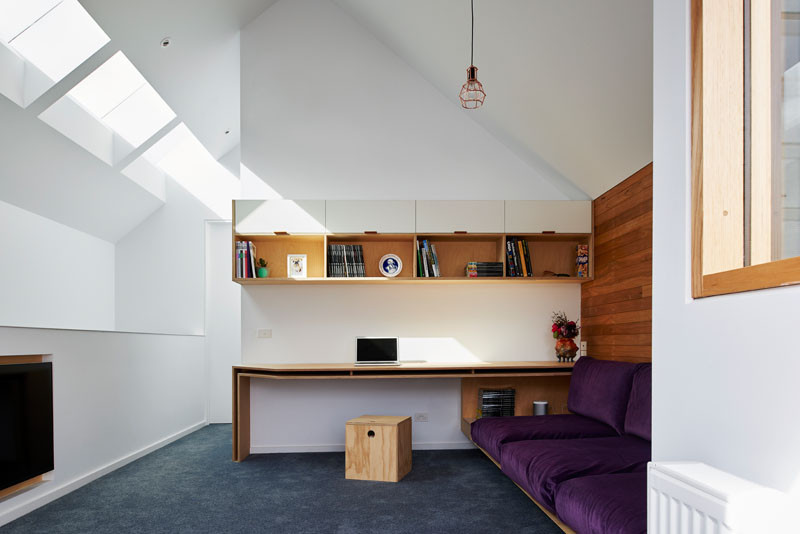 ---
Down the hall is one of the bedrooms that has an ensuite bathroom.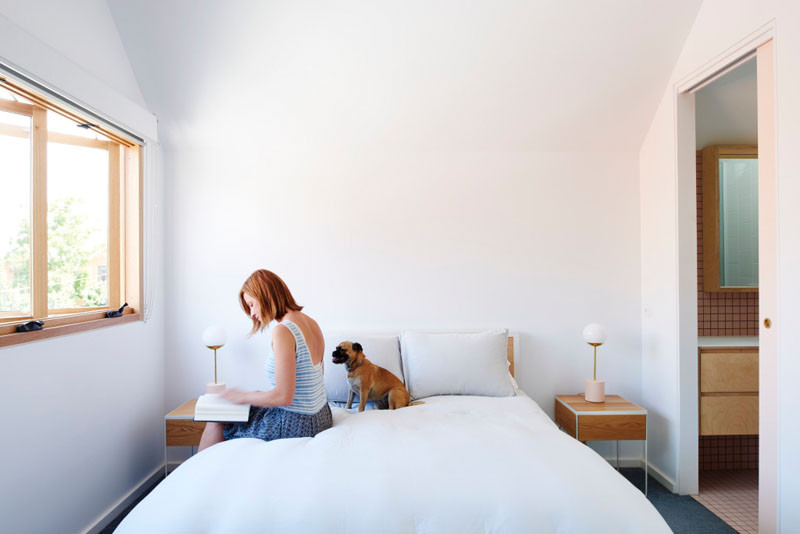 ---
The designer brought the soft pink from the bedside table lamps into the bathroom with the use of colored tiles.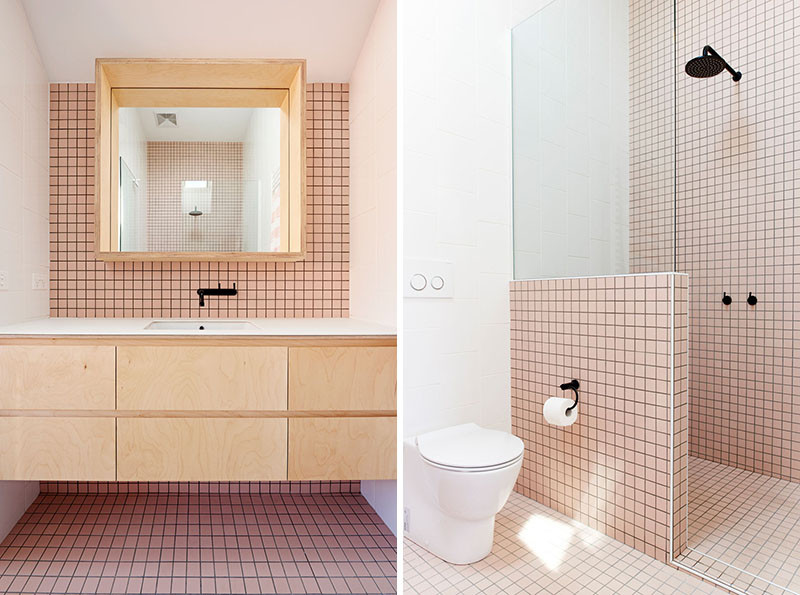 ---
In another bathroom, located between the original house and the new addition, they've used blue tiles.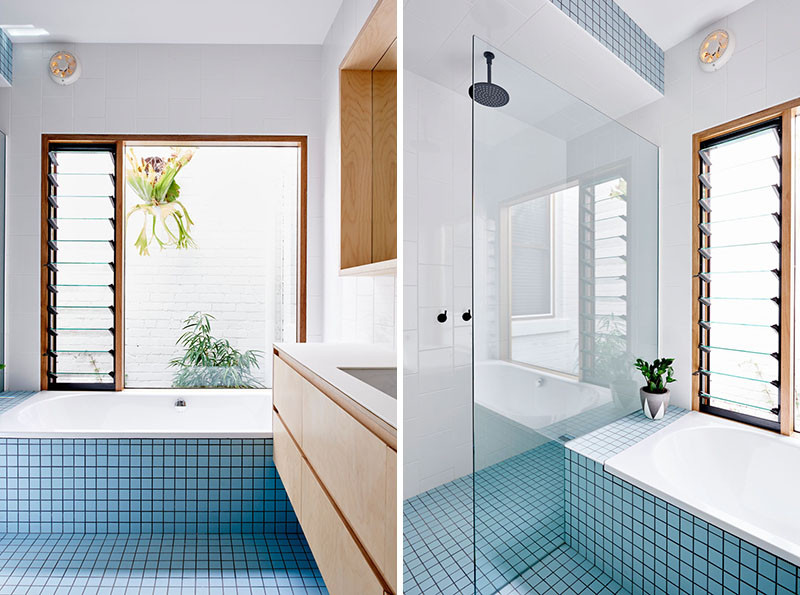 ---