Aamodt / Plumb Architects have designed a house for a family, located on the western bank of Lake Austin in Texas.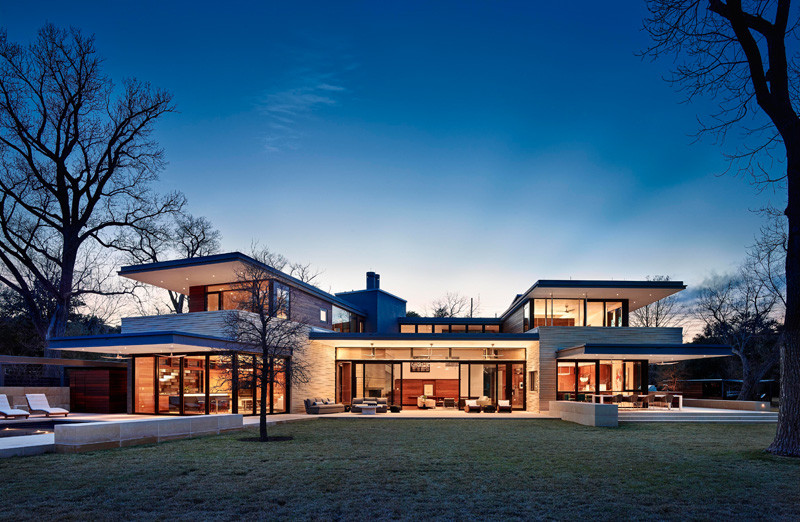 The house was built around the existing trees so as to not disrupt the natural landscape.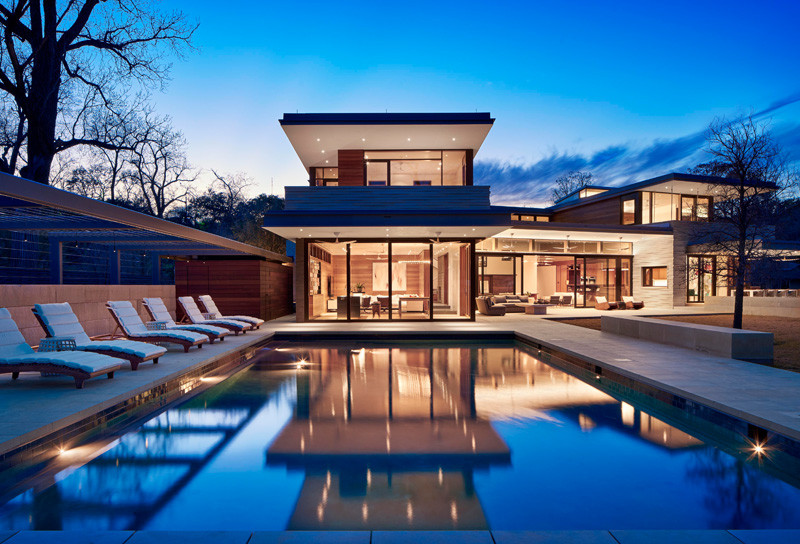 Tapered Lueders limestone cladding was used to create a weaving effect on the facade of the house, and its appearance changes throughout the day as the sun creates continuously shifting shadow patterns.
Interior designer Jennifer Vaughn MIller, worked together with Aamodt / Plumb Architects to design the interiors.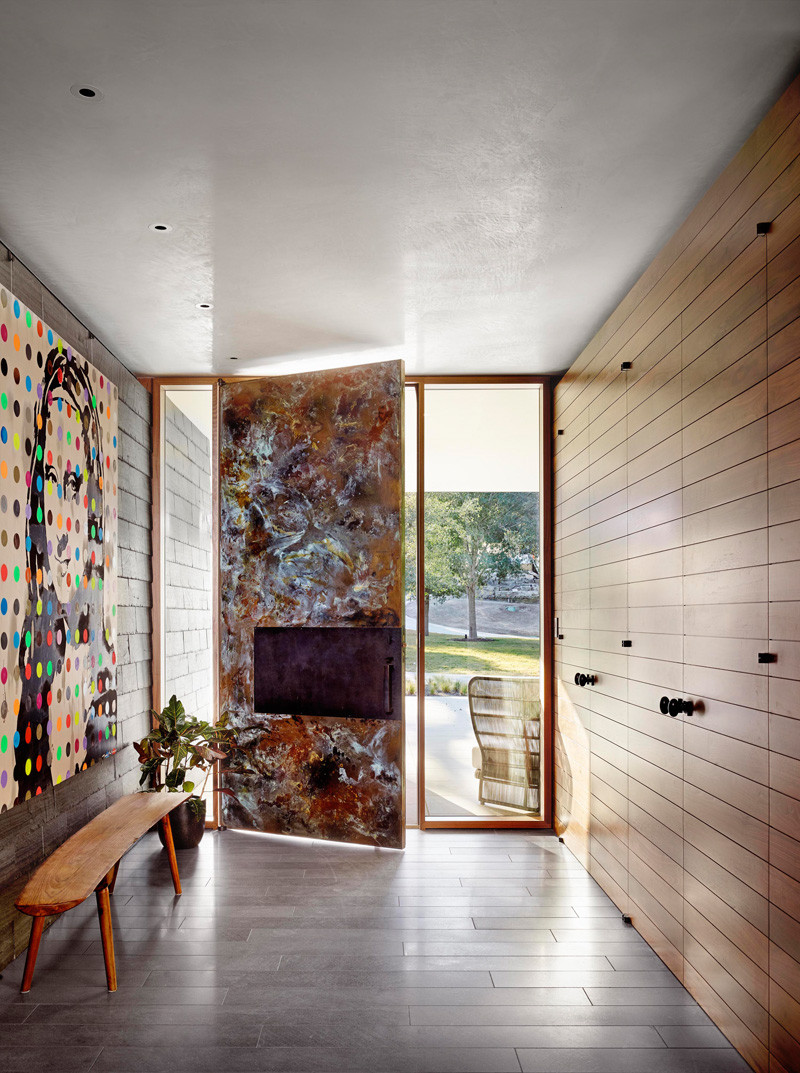 Upon entering the home, you're greeted by the foyer that opens up into the various areas of the home.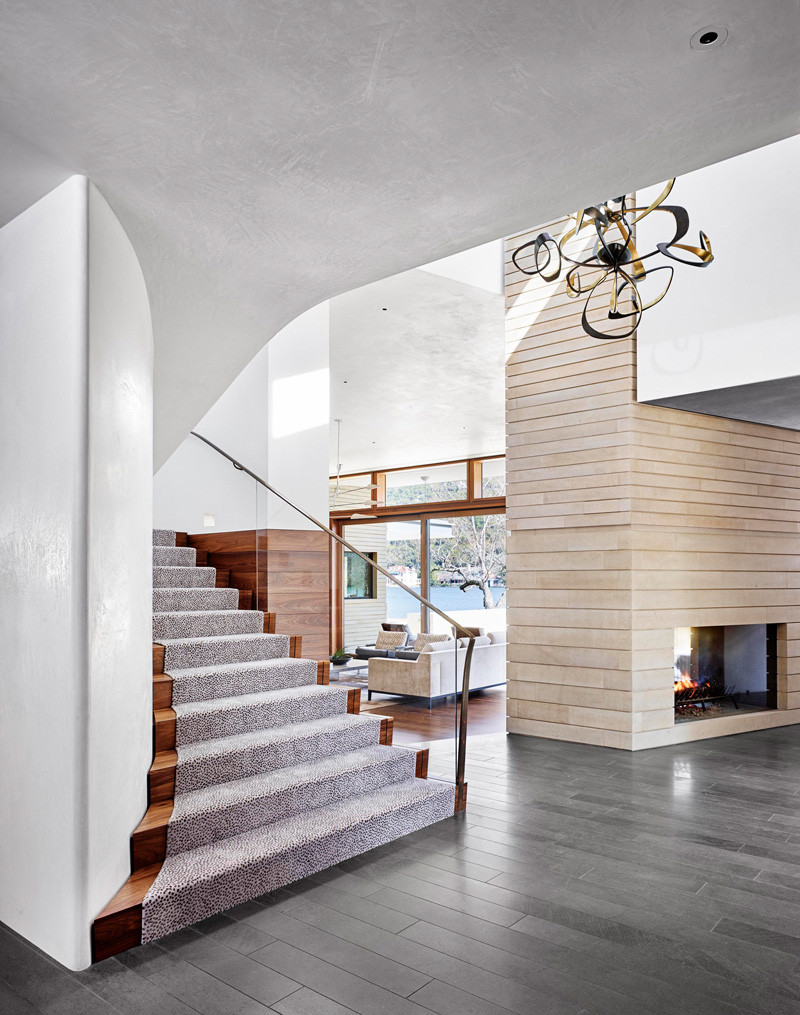 The stairs have been designed in a unique scissor-like stair, that stitches the first and second floors together from both sides of the house.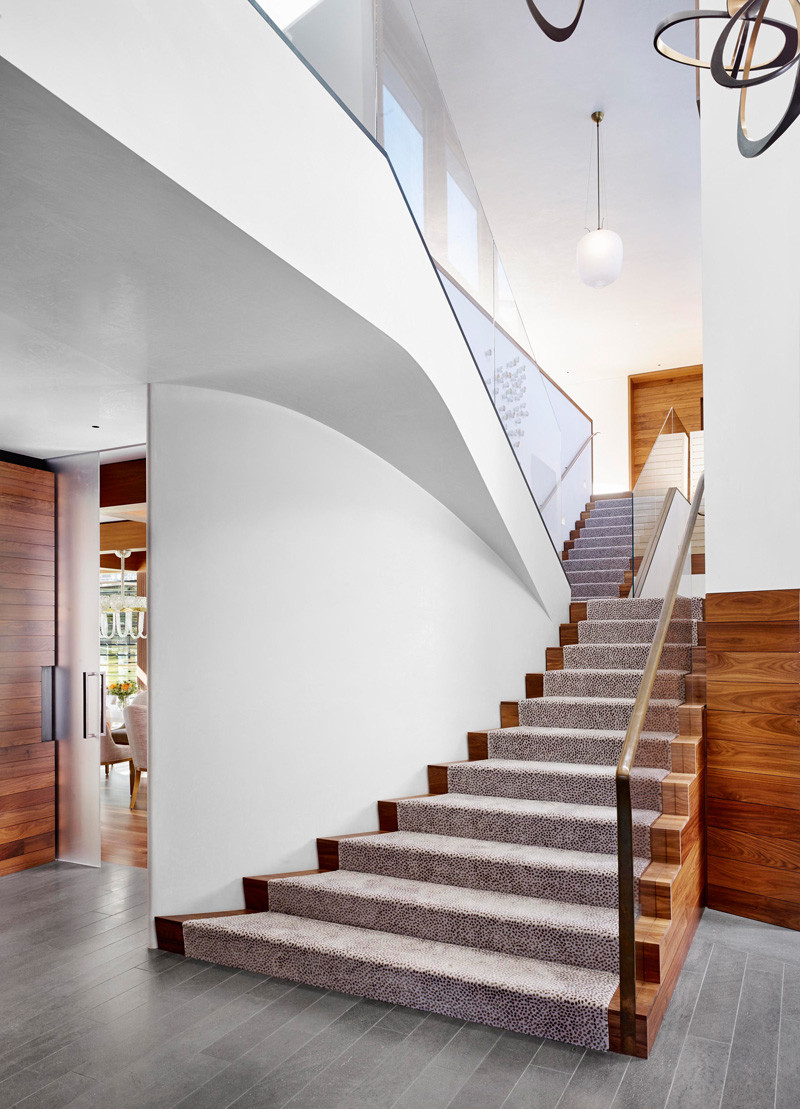 A close-up look at the stairs reveals a spotted carpet stair runner.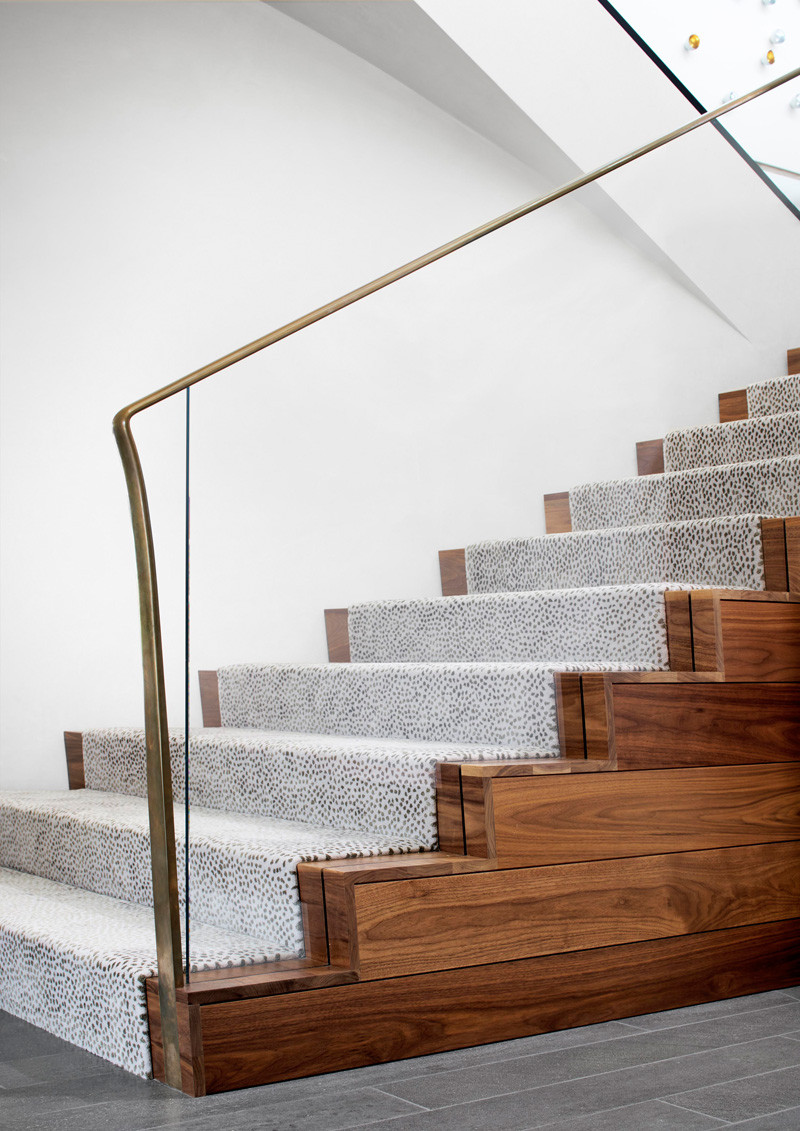 The living area is home to a fireplace and custom designed woodwork.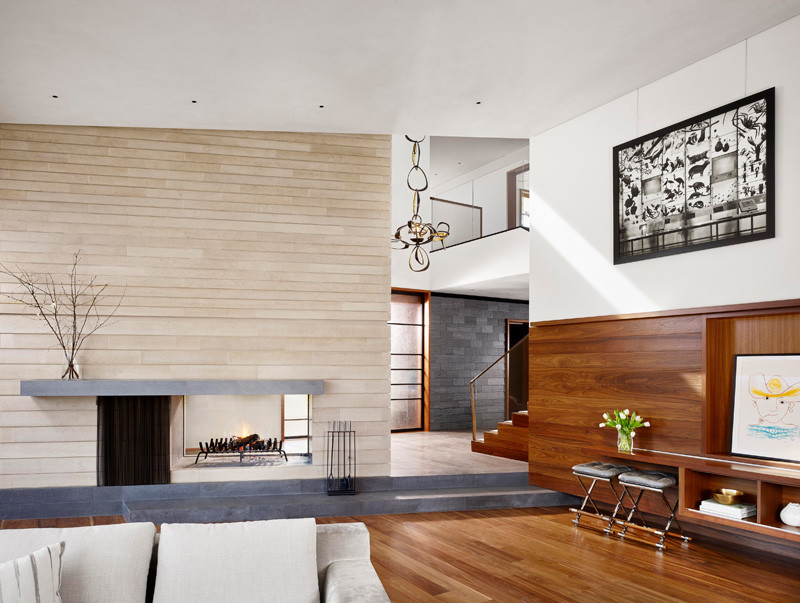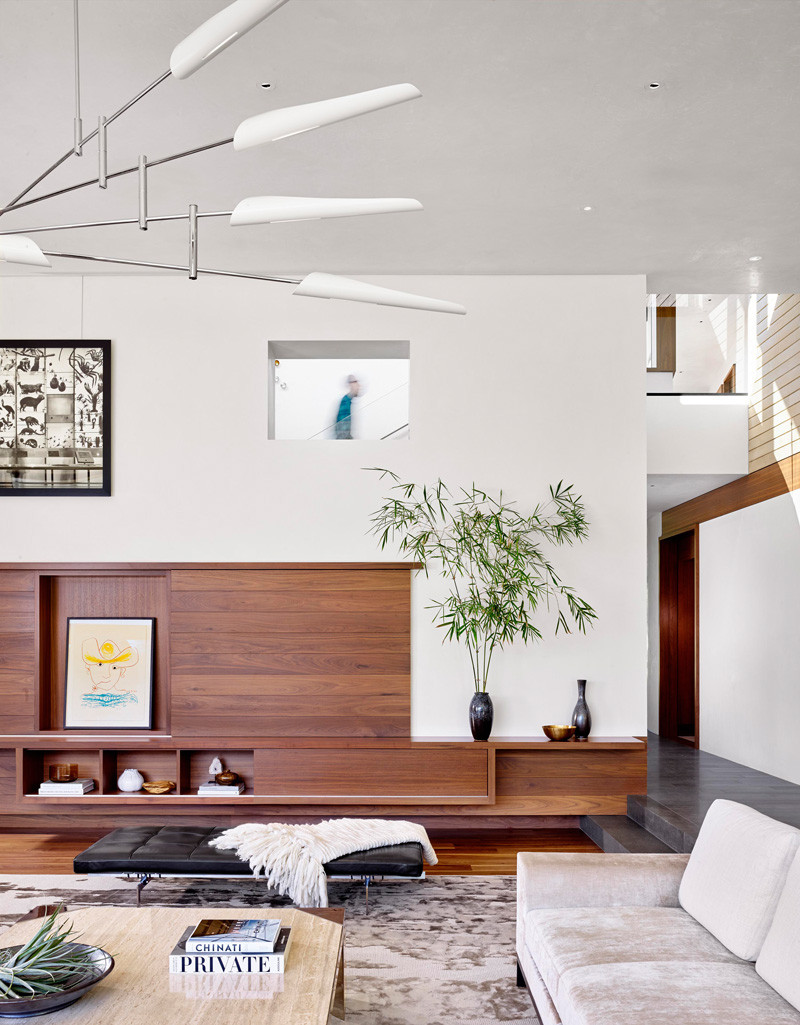 The dining room is large enough to have an 8-seater dining table.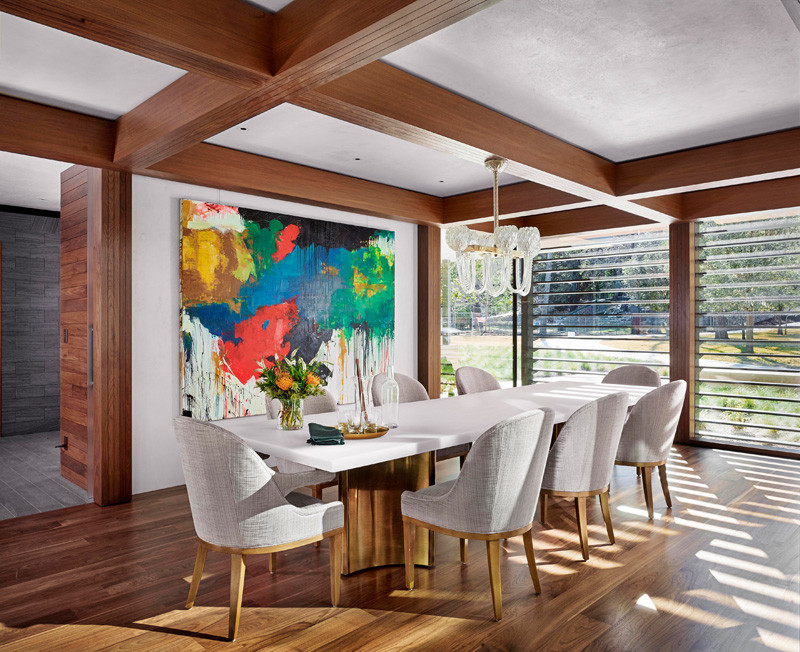 Just off the swimming pool is the bar.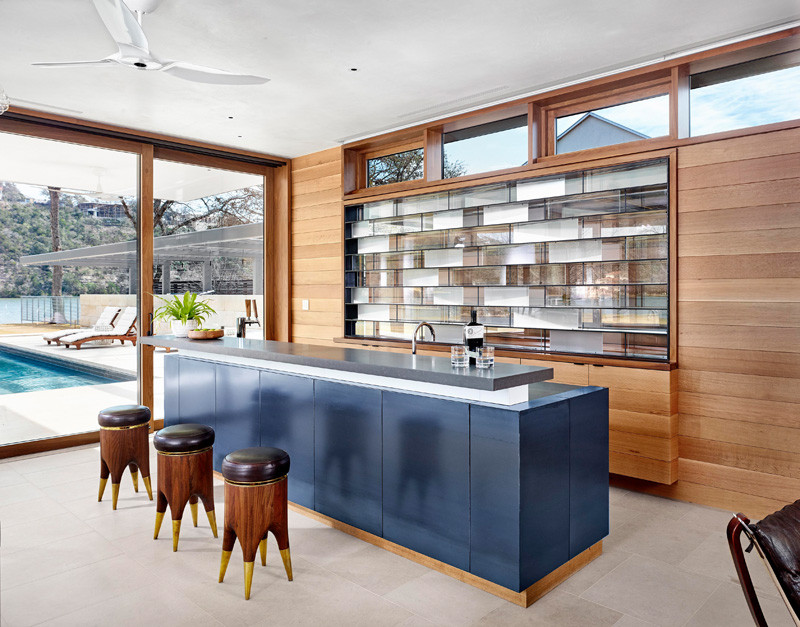 A close-up look at the detail on the shelving behind the bar.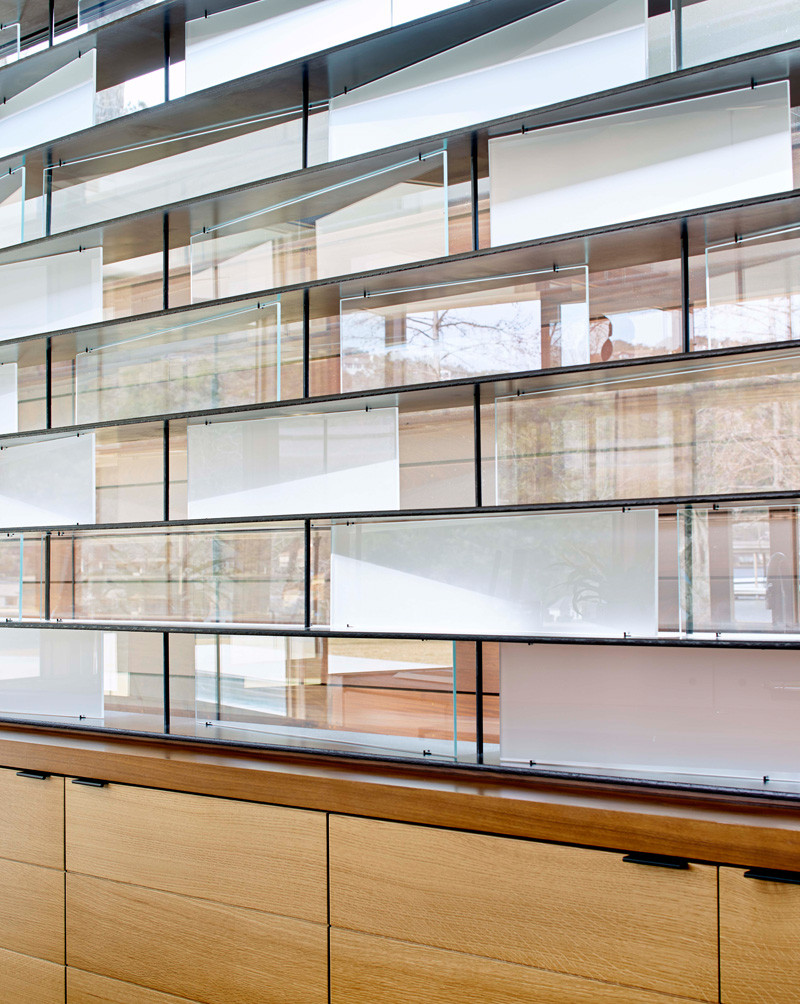 The estate also includes a separate guest house, boat house, fishing dock, swimming dock, entry gate, loop drive and extensive landscaping (by Michael Boucher Landscape Architects) of the entire estate.