Johnston Architects have designed Base Camp, a home for a family of seven in rural Washington State.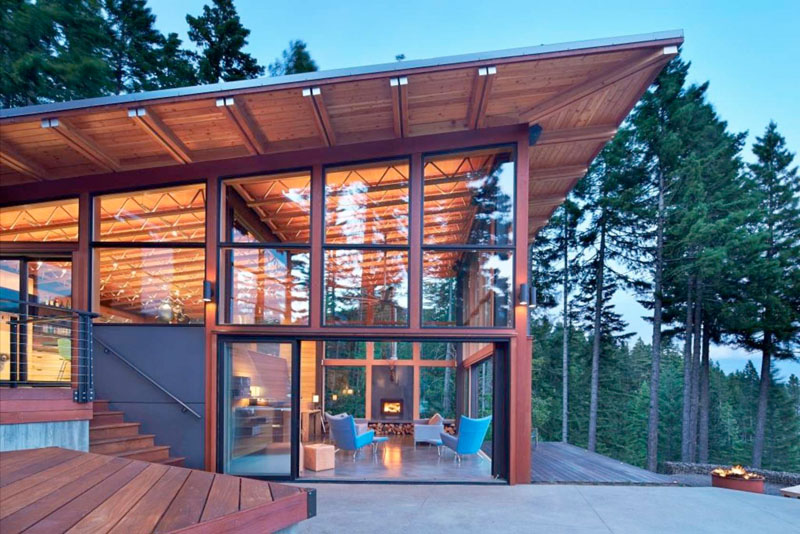 The architect's description
Lake Cle Elum sits north of Snoqualmie Pass and east of the Cascade Crest. It is a large and somewhat remote lake which enjoys the heat of the summer and the snows of the winter. "Base Camp" was conceived by Johnston Architects as a retreat and eventually primary home for an active family of seven.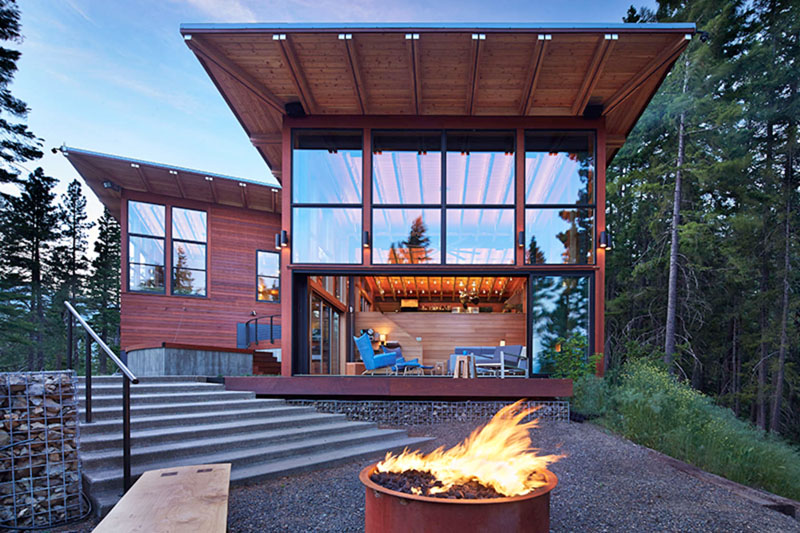 It sleeps over 20 people, but more importantly acts as a recreational base for enjoyment of the surrounding rugged Cascades. Outdoor living is a theme, accomplished partially through sliding walls, pools, hot tubs, water courses and Saunas, but also by architecture that is open and expansive.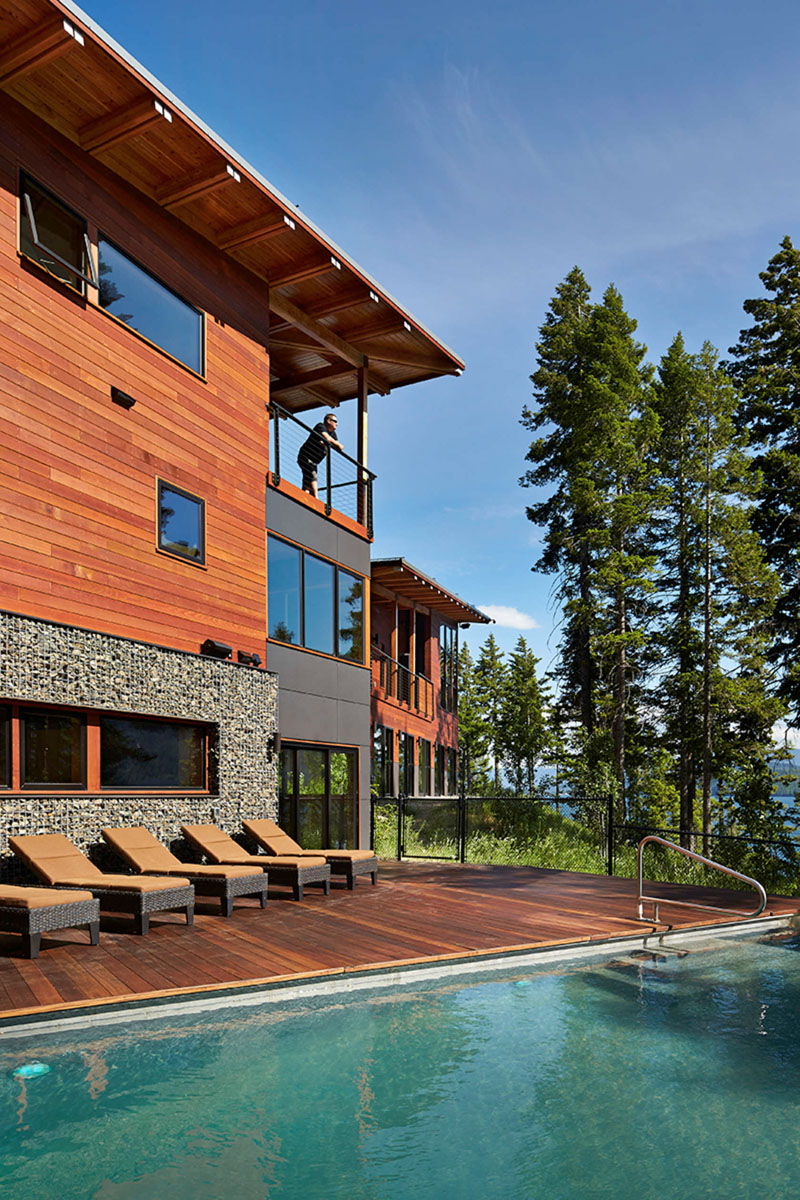 Large glass walls capture and condition portions of the outdoors to make this house comfortable yet engaged with nature year around. It deploys solar thermal, photo voltaics, radiant heat, heat recovery ventilation, super insulation and passive solar design to minimize energy costs. Most importantly, it maximizes a variety of interior and exterior spaces for work, live and play.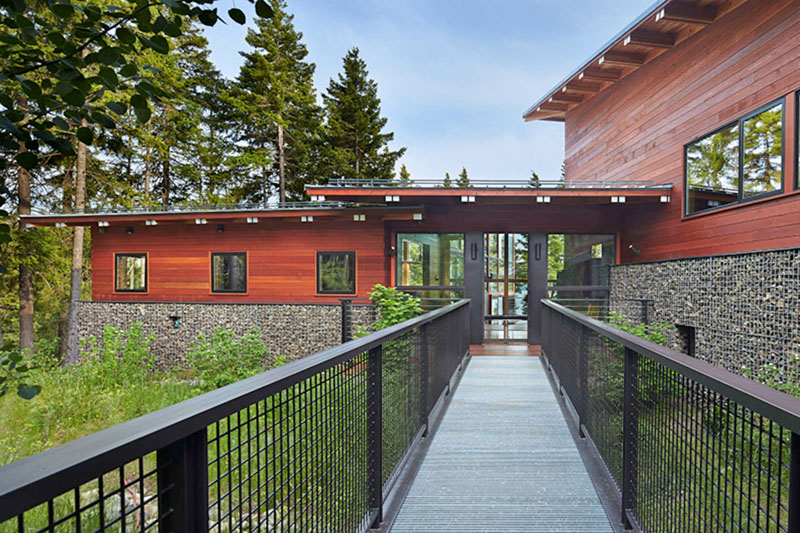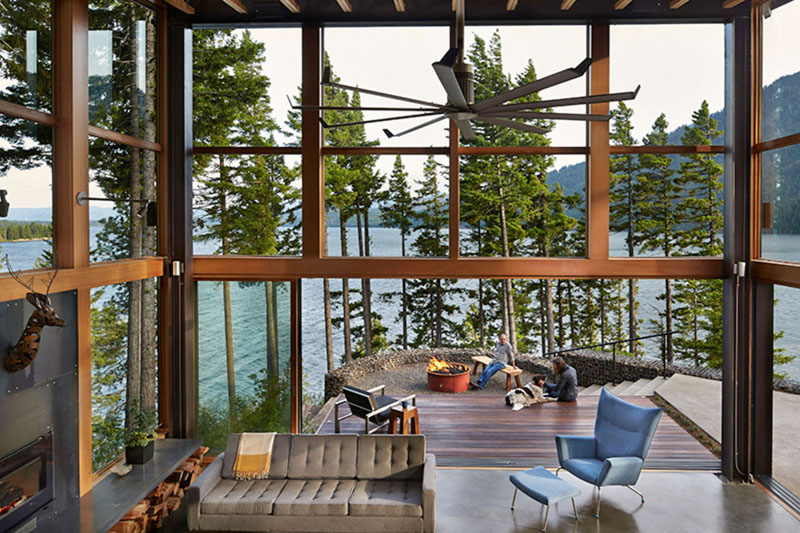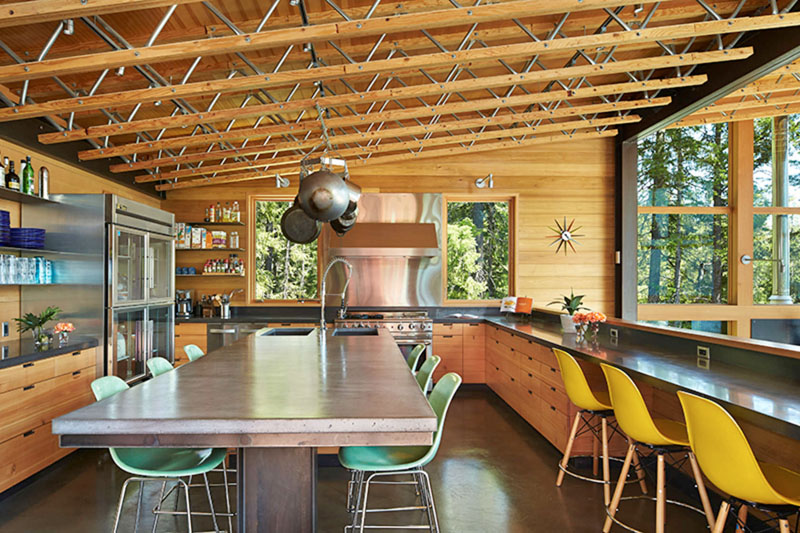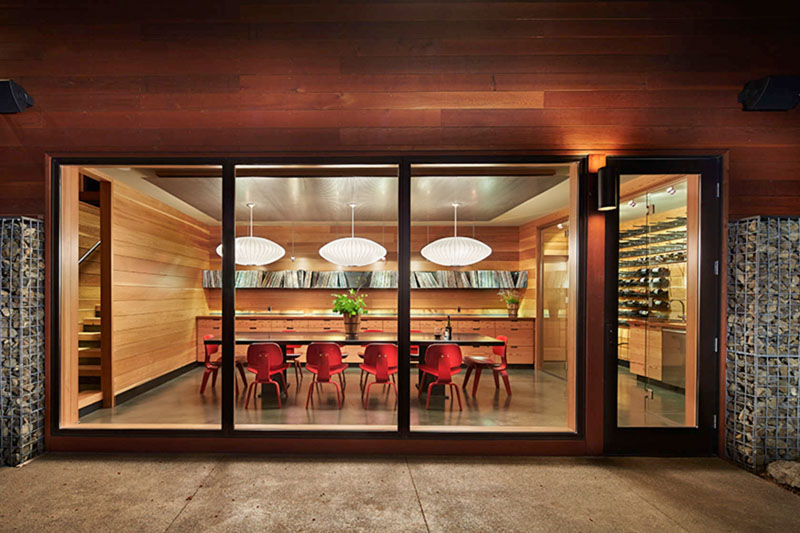 Architects: Johnston Architects
Photography: Benjamin Benschneider