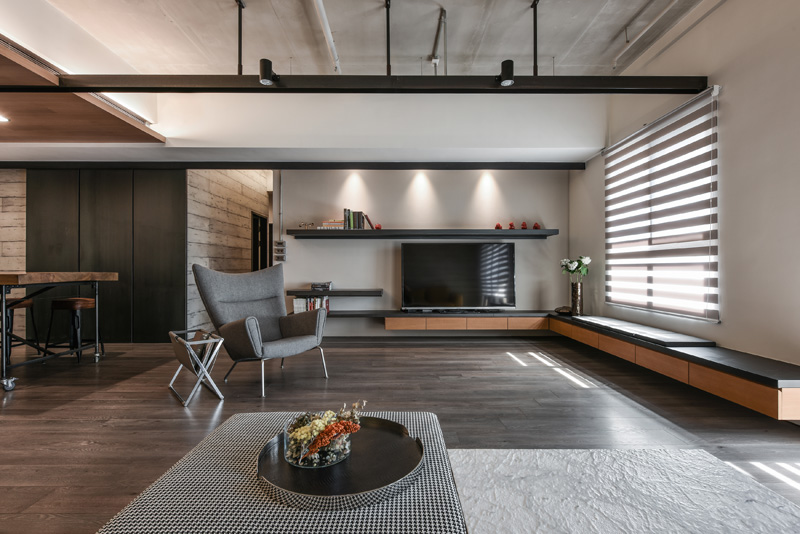 Designer Kevin Young of AYA Living Group, has designed an apartment in Kaohsiung, Taiwan, for his client that likes to entertain, while also having space to relax.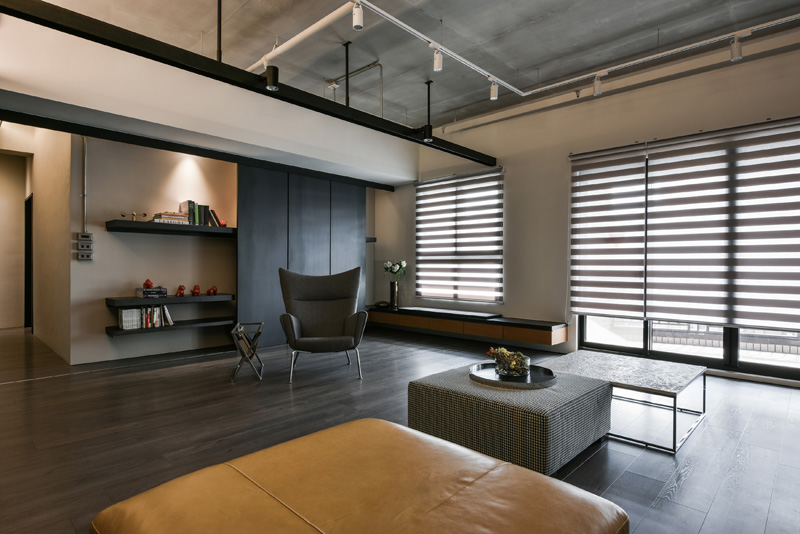 The designer's description
This Kaohsiung apartment is a weekend home that allows its owner to entertain friends and family from outer cities while maintaining comfortable private space.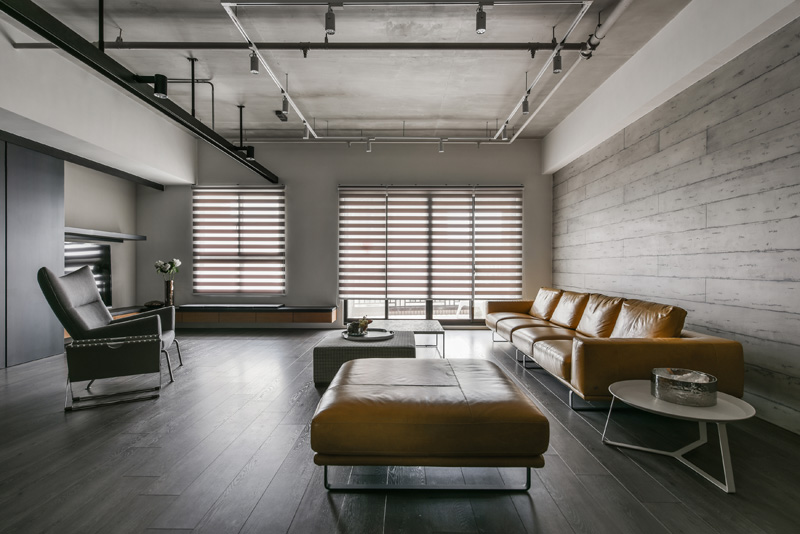 Colors and materials in the interior are tapestries of wood, raw metal panels, hand crafted painted concrete and wooden floors.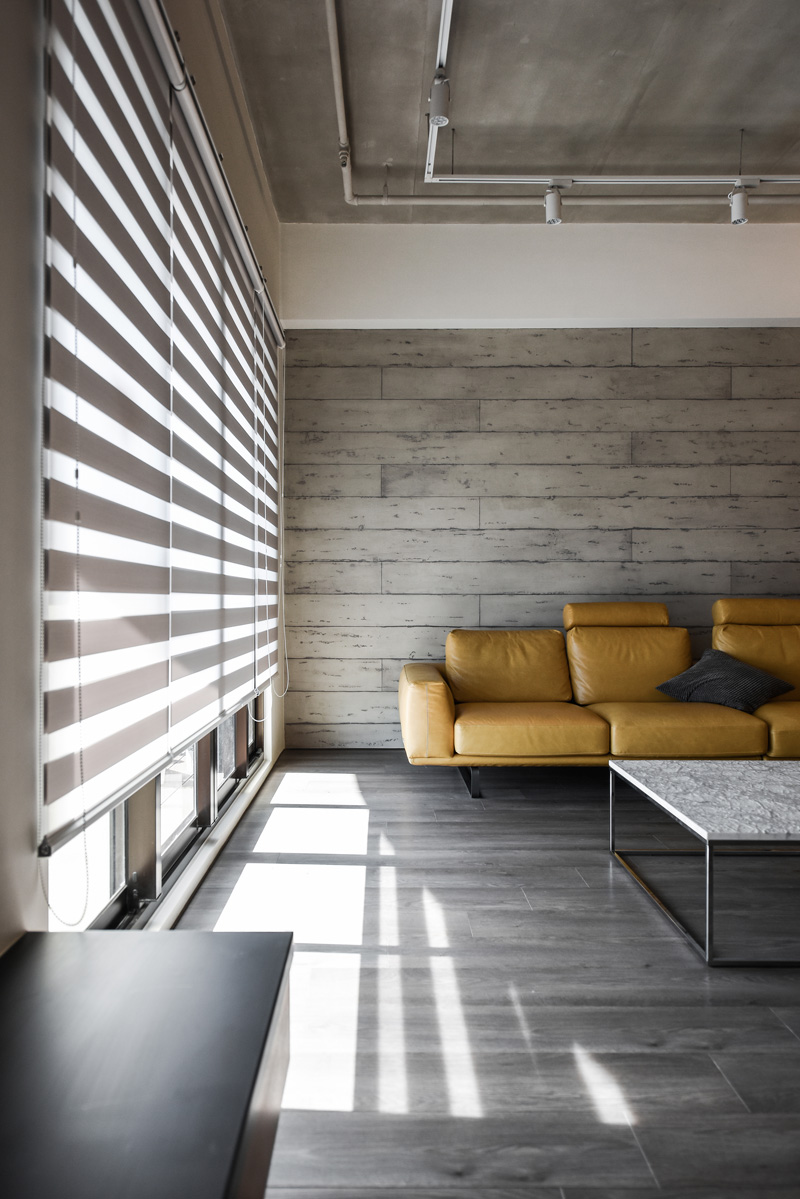 The living and dining / kitchen are grouped to create a central gathering space. A custom dining table was designed to be raised to bar-table height to neatly integrate with the kitchen island, suiting its purpose of a gathering space.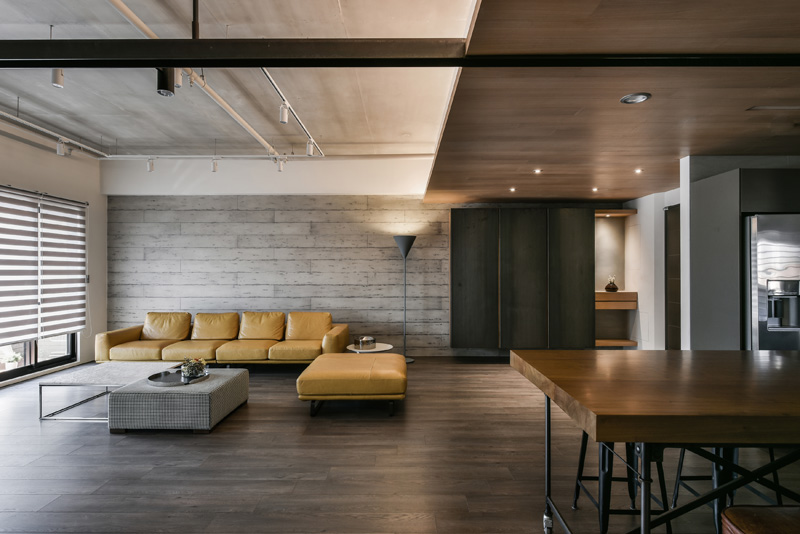 Handcrafted concrete wall reflects color and light throughout the living spaces in the house, even at night with artificial color the space creates a comfortable transition between day and night.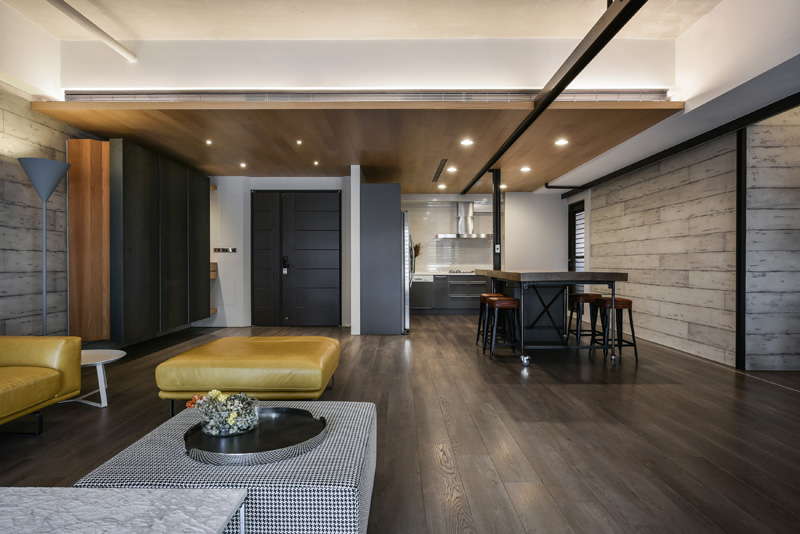 The large 3 panel metal sliding door separates the open living space from small hallway which terminates with 3 cozy private retreat bedrooms, each was specially articulated with different style concrete backdrop to once again reflect light and give the space its own character.