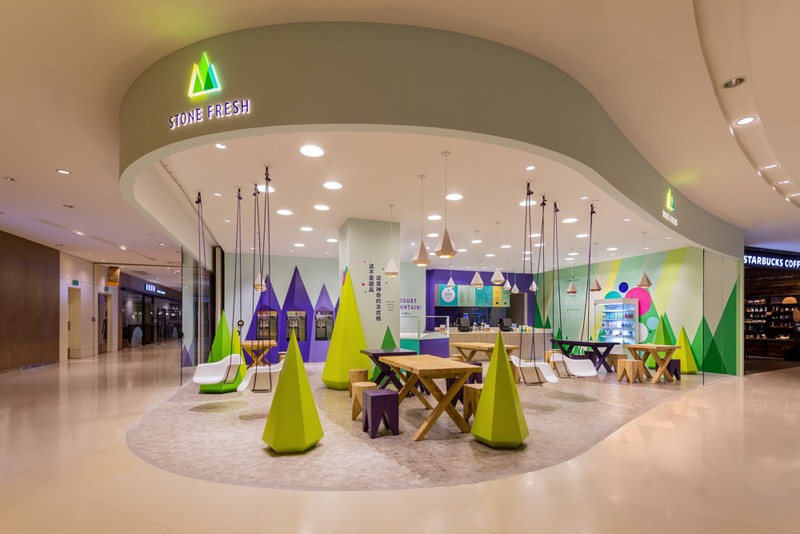 Stone Fresh, a US based retail brand of frozen yogurts, juices, and energy snacks, approached design firm TRIAD China, to create their first two stores in China.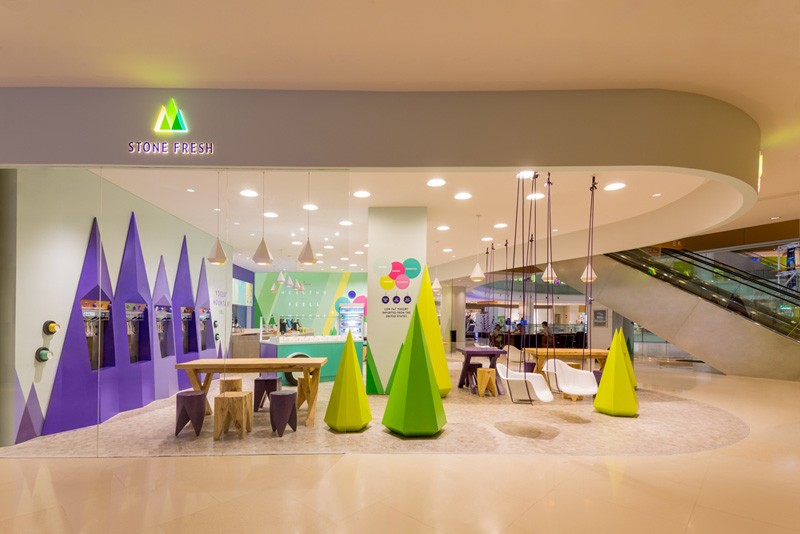 The first of the locations is located in Shanghai.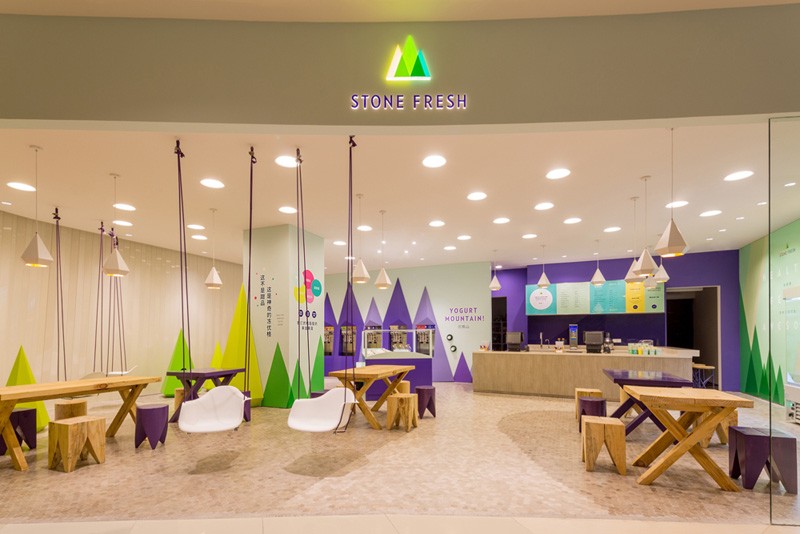 When creating the brands visual identity, the designers went with bright playful colors.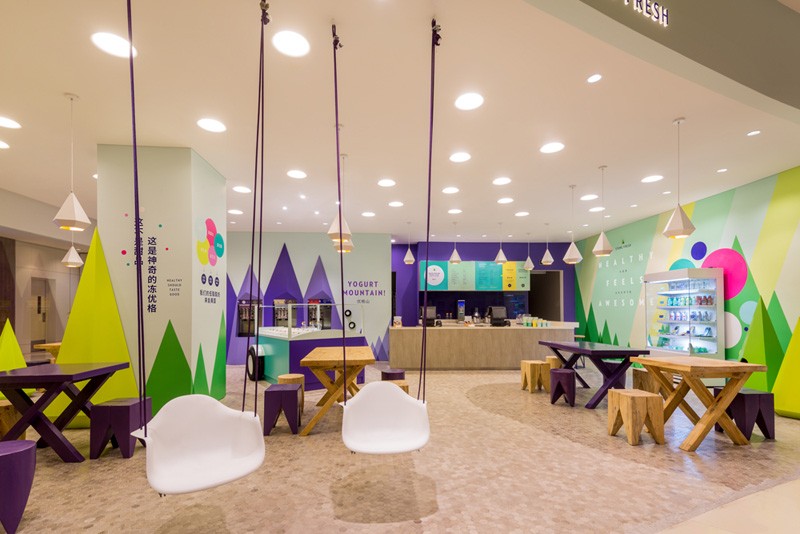 The vibrant colors have been used throughout the store, in the packaging and on digital platforms.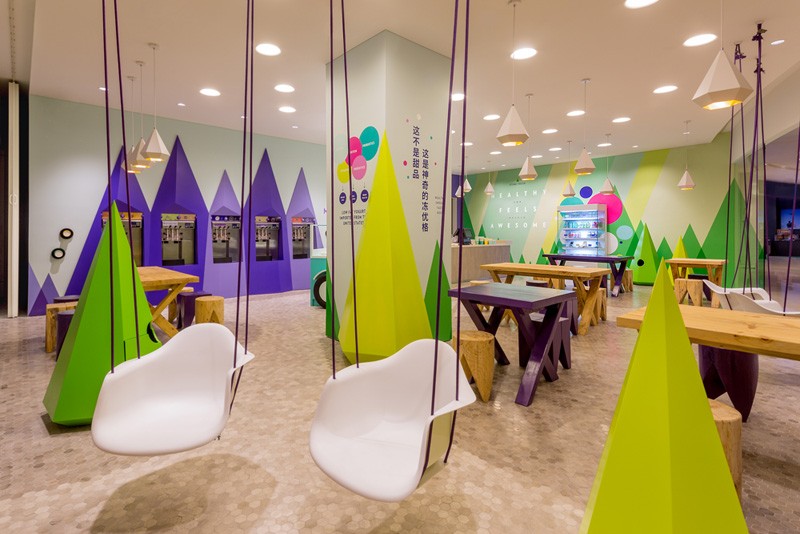 The interior space is designed to invite customers to enjoy a relaxing journey, as a getaway from their day-to-day routines.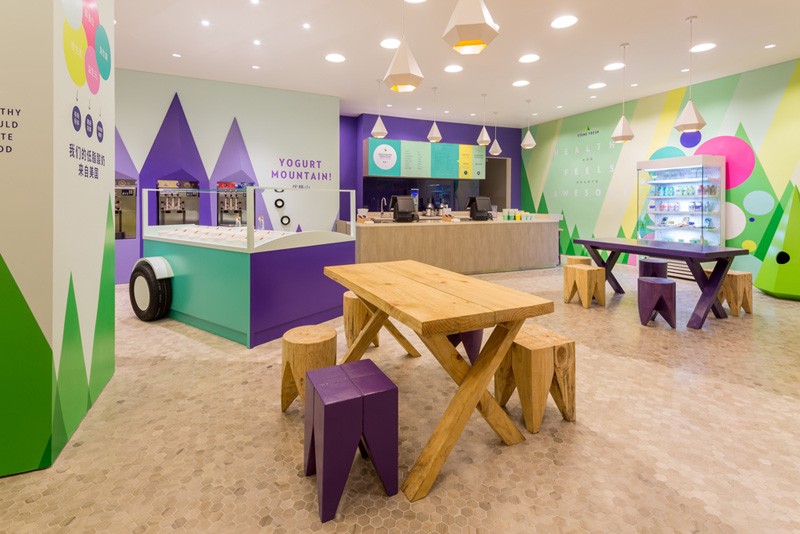 Almost like escaping to the mountainside.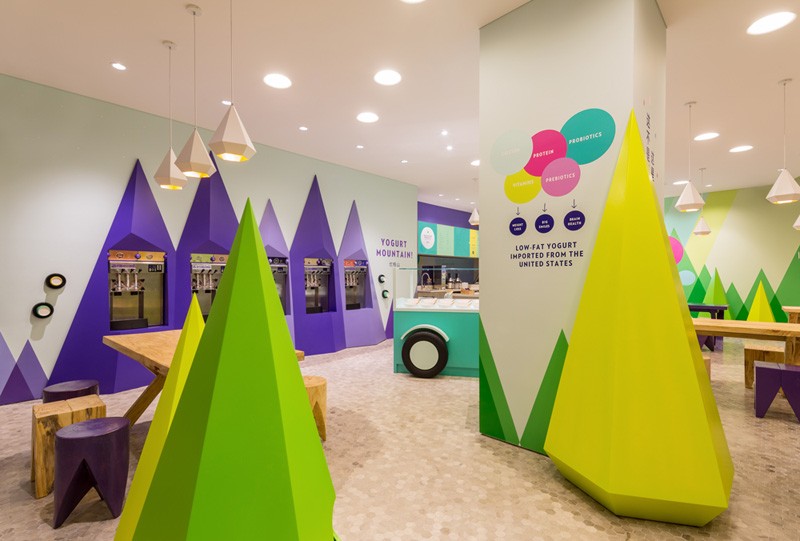 With a triangular purple 'yogurt mountain' (where you get your yogurt)…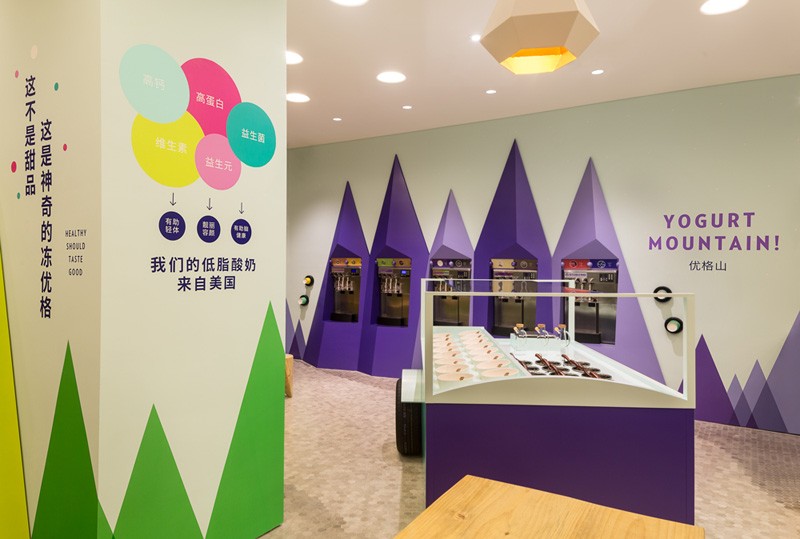 And a camping trailer, which is home to the toppings, as well as various pieces of picnic furniture located among the cone trees, and swings.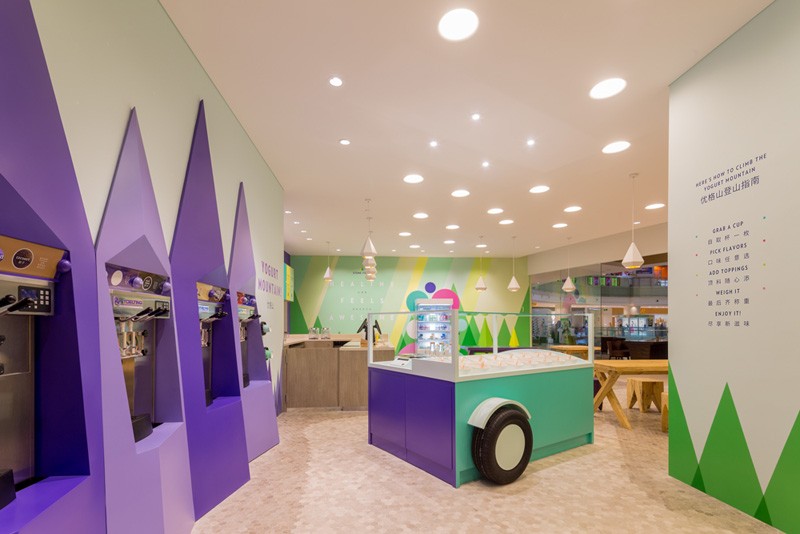 The Stone Fresh logo has been inspired from the shape of cupped frozen yogurt, and represents a layered, mountainous shape.