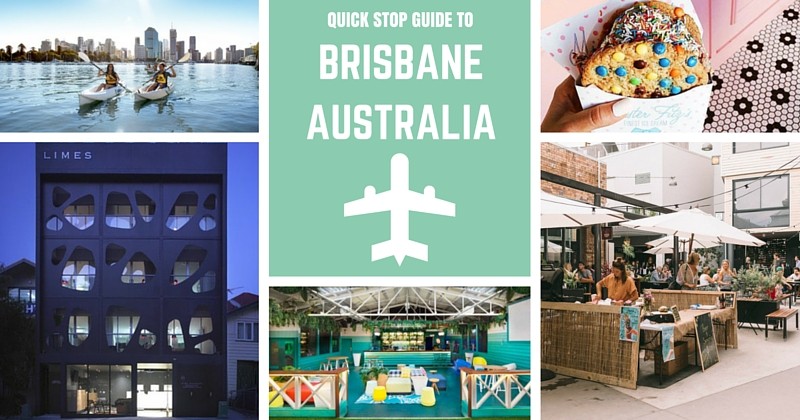 DESTINATION – BRISBANE, AUSTRALIA
Brisbane, located on the east coast of Australia, is home to 2.3 million people, making it the third largest city in the country, behind Sydney and Melbourne, however, it's one of Australia's fastest-growing cities. The weather is pretty much perfect, as it has a sub-tropical climate, letting Brisbane soak up eight hours of sun per day, which is great for exploring the city and checking out everything it has to offer.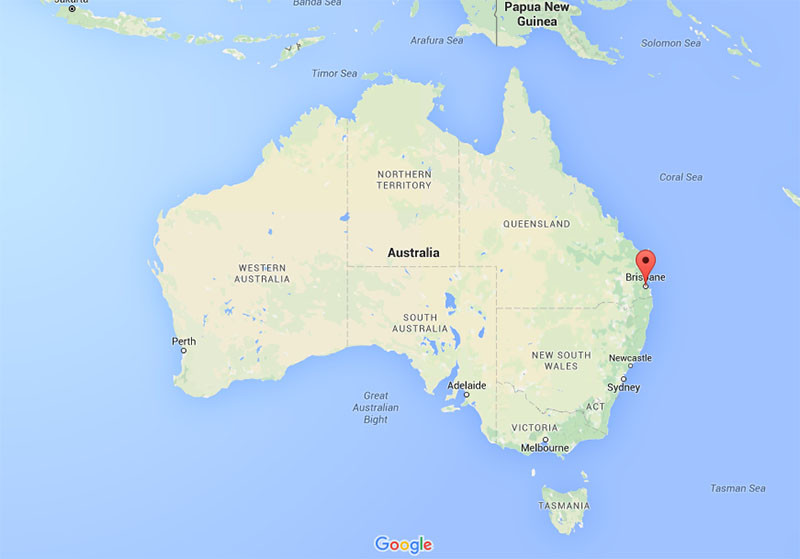 ---
STAY HERE – The Limes Hotel
Limes is the ideal place to stay if you're looking for both an intimate and friendly atmosphere. Complete with a rooftop bar and an outdoor cinema, this hotel is not short on entertainment. It also only has 21 rooms so each guest gets a more personalized stay.
For more information, visit the Limes Hotel website, here.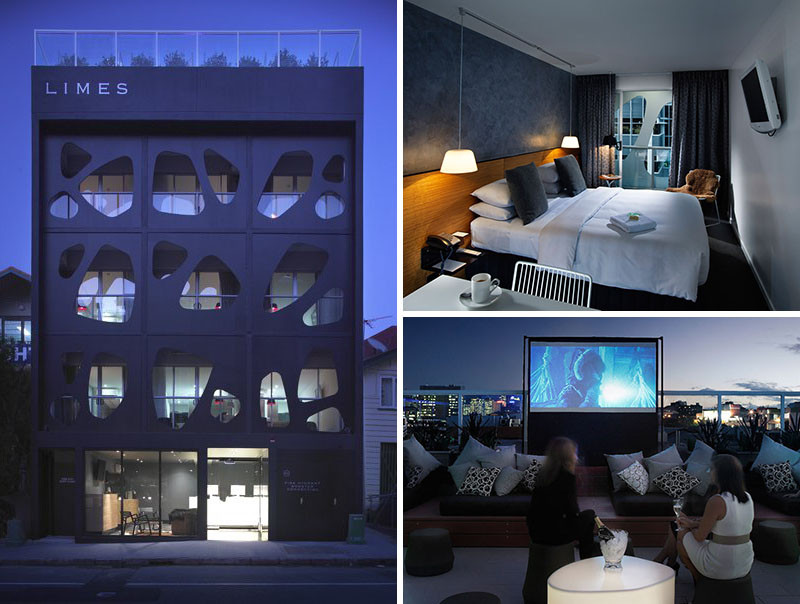 ---
EAT HERE – Mister Fitz
Satisfy your sweet tooth at Mister Fitz's ice cream parlour. They make everything by hand and in-house, including their cookies, brownies, and waffle cones, as well as their ice cream, ice cream sandwiches, and milkshakes. A highlight of this ice cream parlour is their huge selection of ice cream sandwiches. From the cookie to the ice cream to the toppings, each sandwich is completely customizable, making for an original experience every time.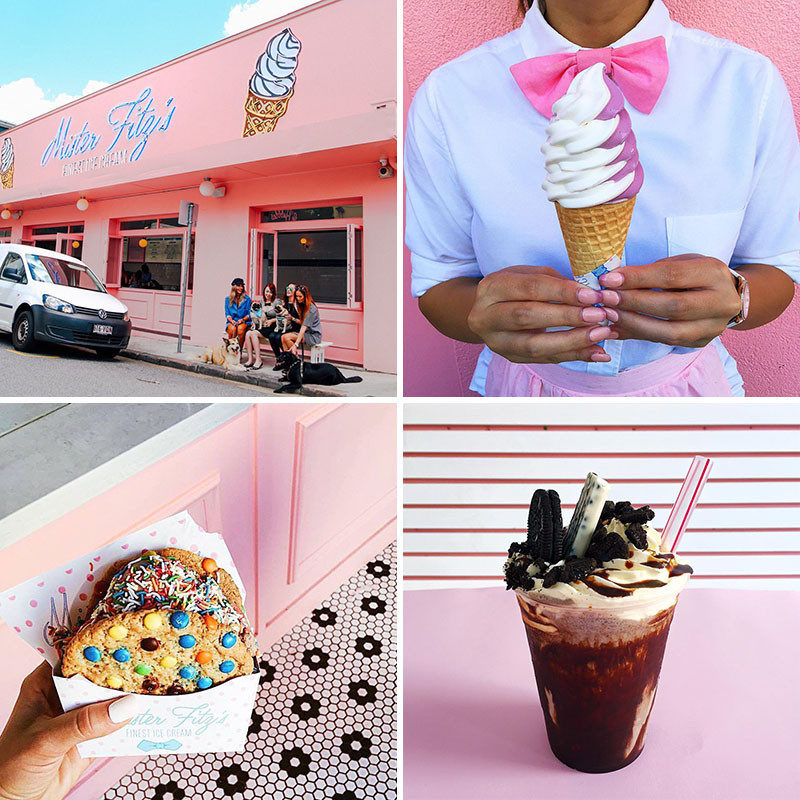 ---
DRINK HERE – The Woolly Mammoth Alehouse
With three areas inside of it, The Woolly Mammoth is a great place to spend an evening enjoying some adult beverages. The Alehouse on the ground level is home to Brisbane's largest selection of craft beer as well as a 14ft shuffleboard. The Garden Bar features astroturf flooring to allow for indoor bocce and giant games of Jenga. The third area of The Woolly mammoth is the Mane Stage – a venue used to host all sorts of live entertainment.
For more information, visit the Woolly Mammoth Alehouse website – here.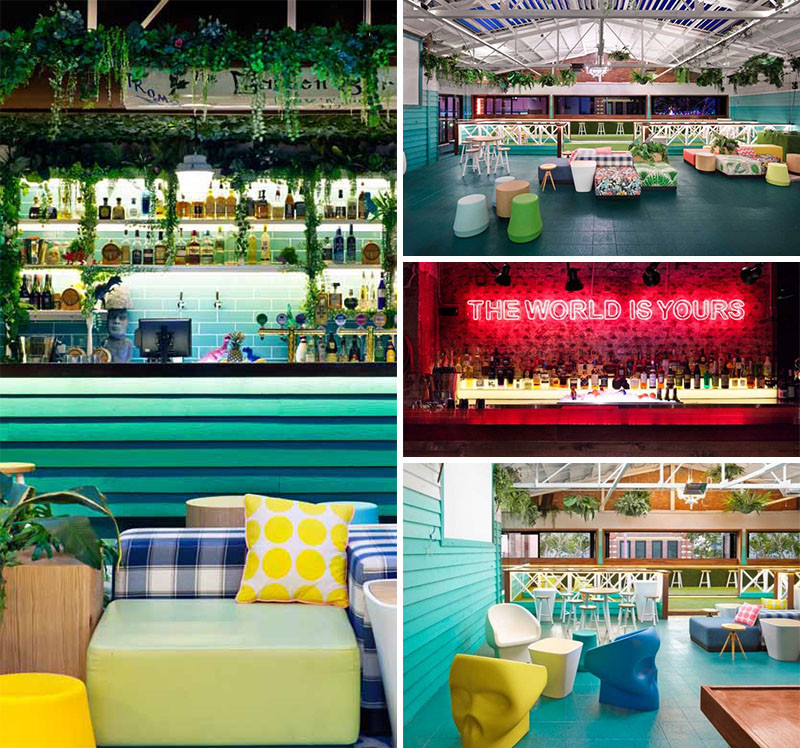 ---
SHOP HERE – The Laneways
Some of the funkiest bars, coffee shops, restaurants, and boutiques are found in Brisbane's Laneways, such as Winn Lane, Bakery Lane, Burnett Lane, and Fish Lane. Winn Lane is known for being home to independent boutiques and for its burgers, while it's little sister, Bakery Lane, is known for coffee shops and small storefronts. Burnett is a local favourite for alternative restaurants, and Fish Lane, the most recent addition to the Brisbane Laneways, is known for it's hole-in-the-wall bars and cafes.
Read more information about the Laneways here and here.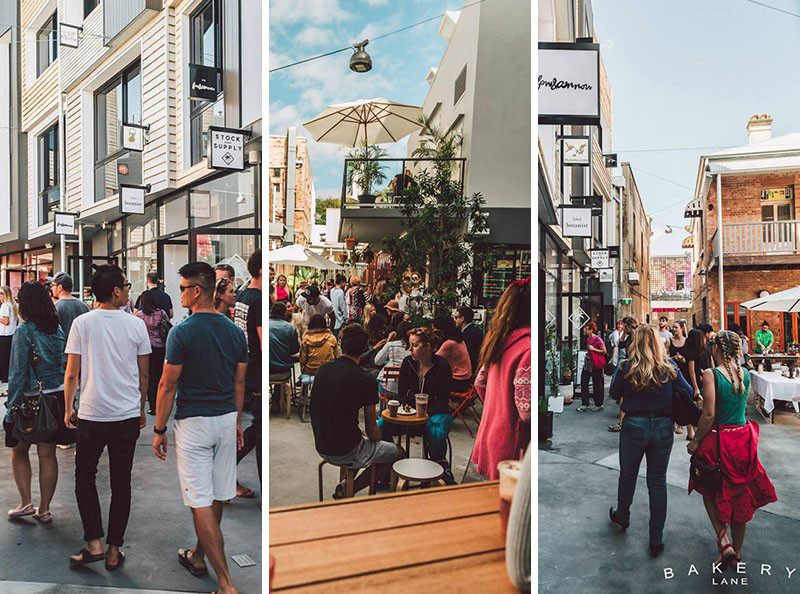 ---
DO THIS – Cruise the Brisbane River on a paddleboard or kayak
Brisbane has a river running right through the middle of the city. A fun way to spend a couple of hours, and to see the city from a new perspective, is to rent a kayak or paddleboard and paddle your way along the river either on your own or on a guided tour.
Find out more about the water activities you can do, here.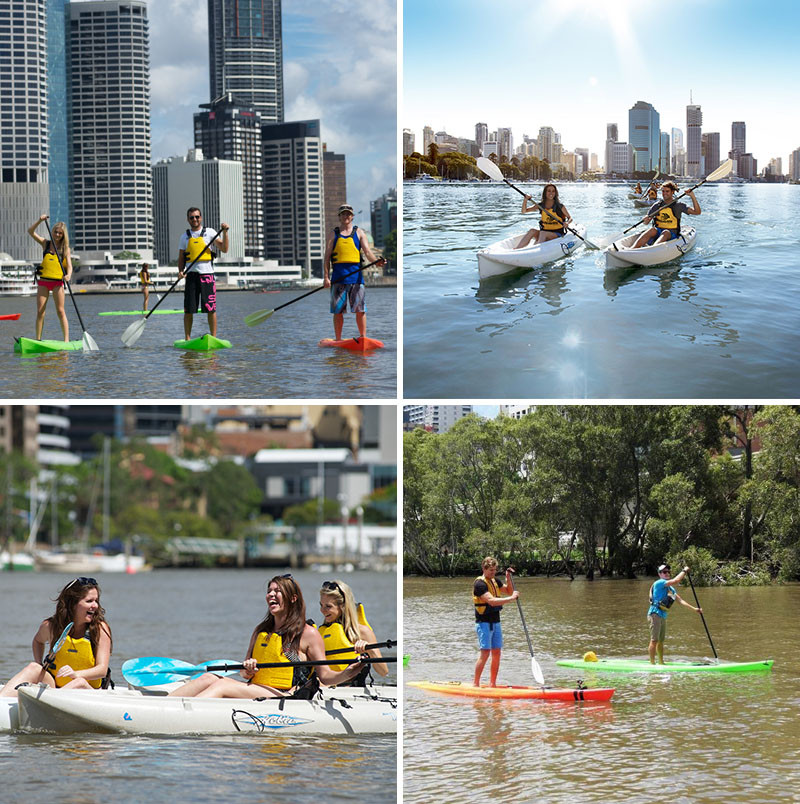 ---