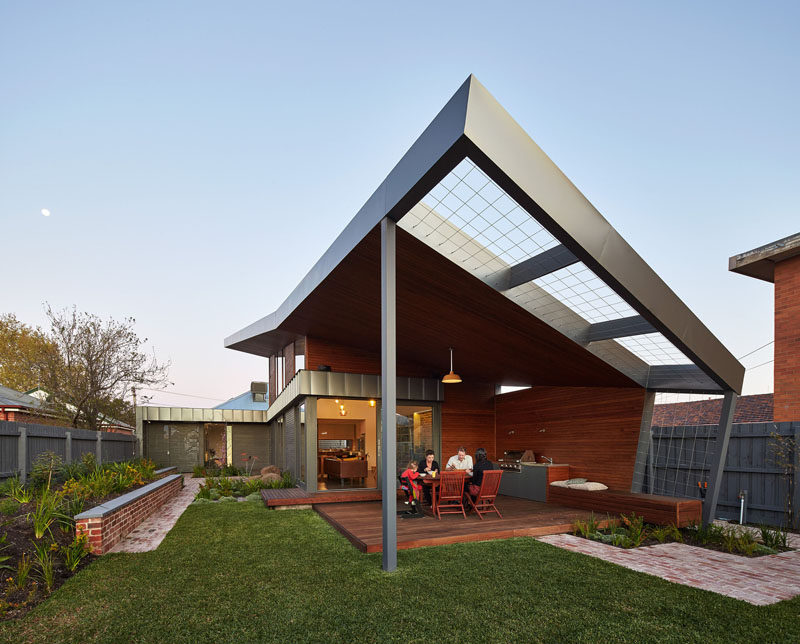 This new contemporary extension was added to a heritage home in Melbourne, Australia, to provide the family with larger living areas.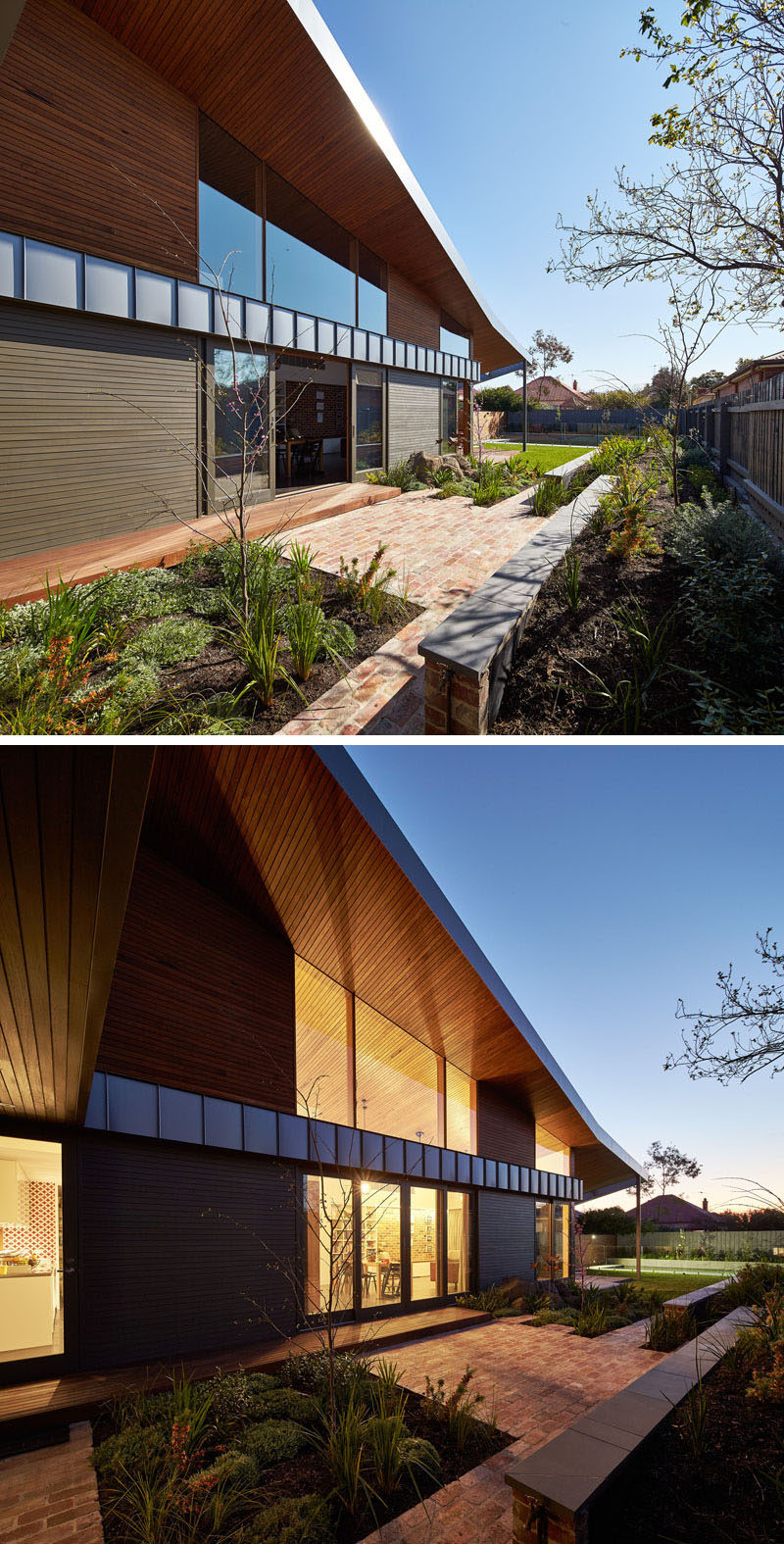 ---
When talking with their clients, Guild Architects were asked to design an extension that would integrate the garden as part of the living area, and encourage living outdoors.
---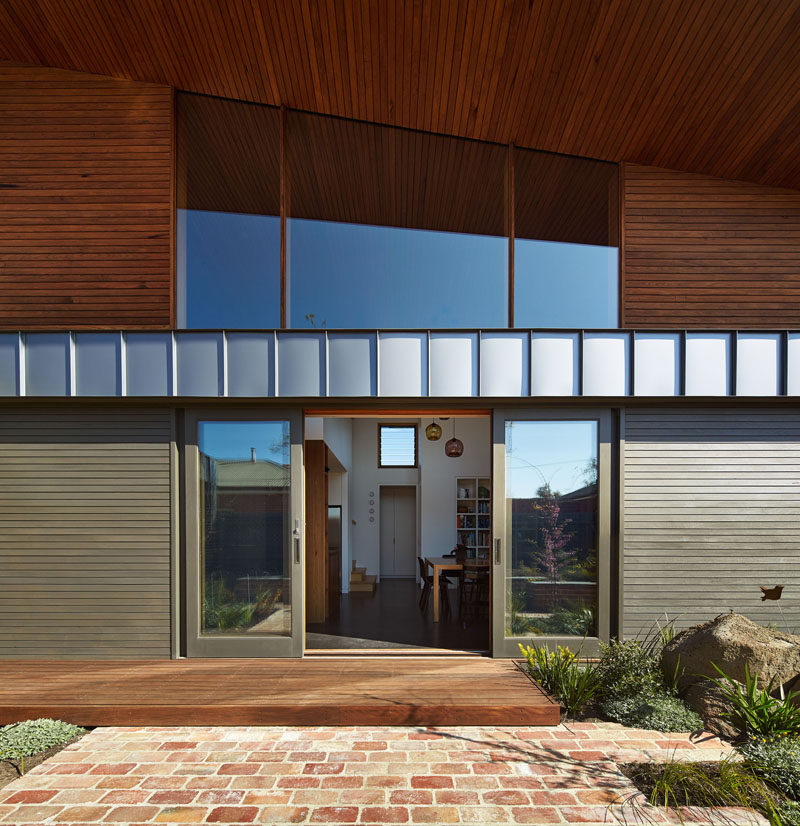 ---
Here, you can see the hallway that connects the original home with the extension.
---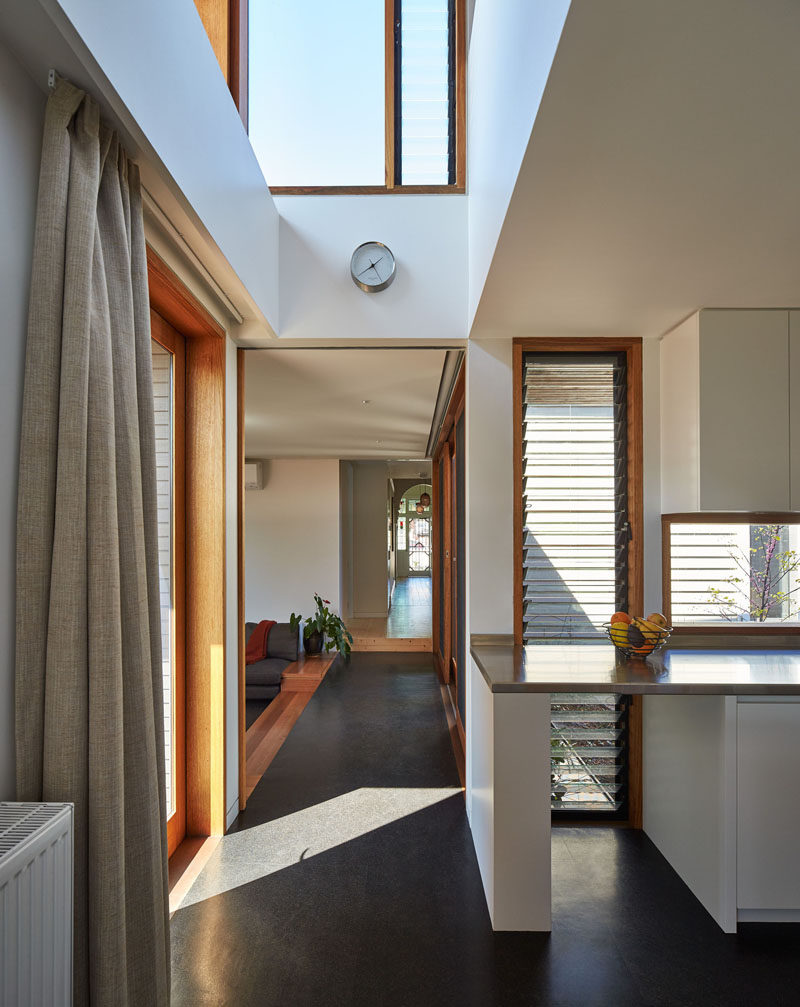 ---
The extension has a new kitchen, with white cabinets, wood and stainless steel countertops, and a red and white patterned backsplash. The window behind the sink lets natural light in, and provides a view of the original home.
---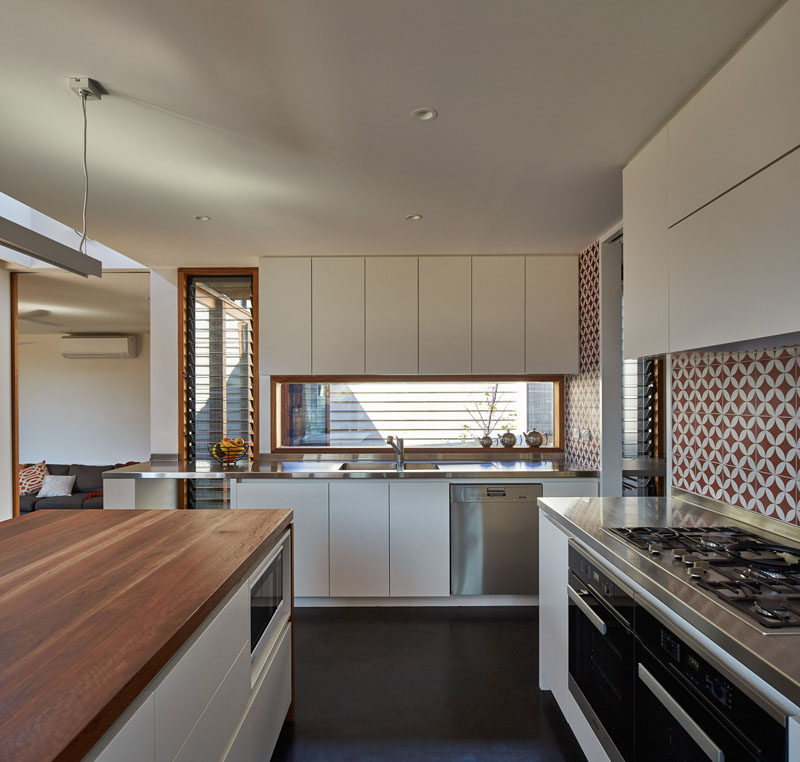 ---
From the kitchen, the extension opens up and you can see that the wood ceiling continues from the inside to the outside.
---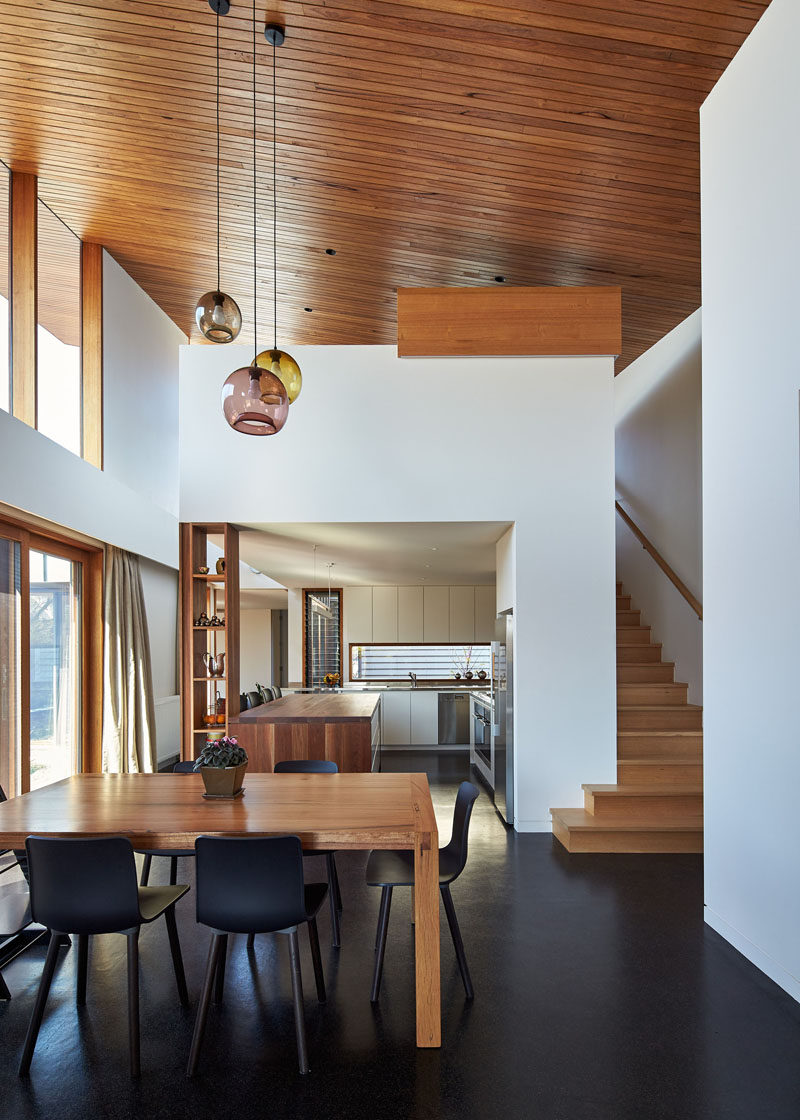 ---
The dining and living areas share the space, with large sliding wood and glass doors opening up to the outside.
---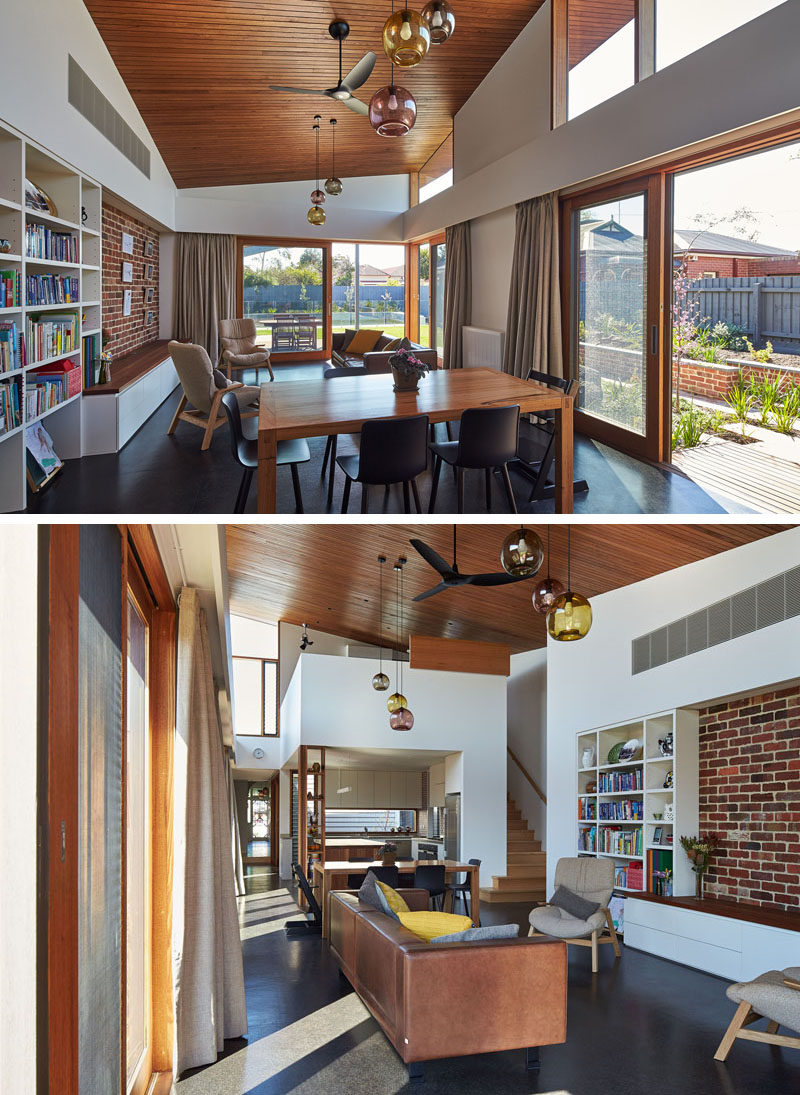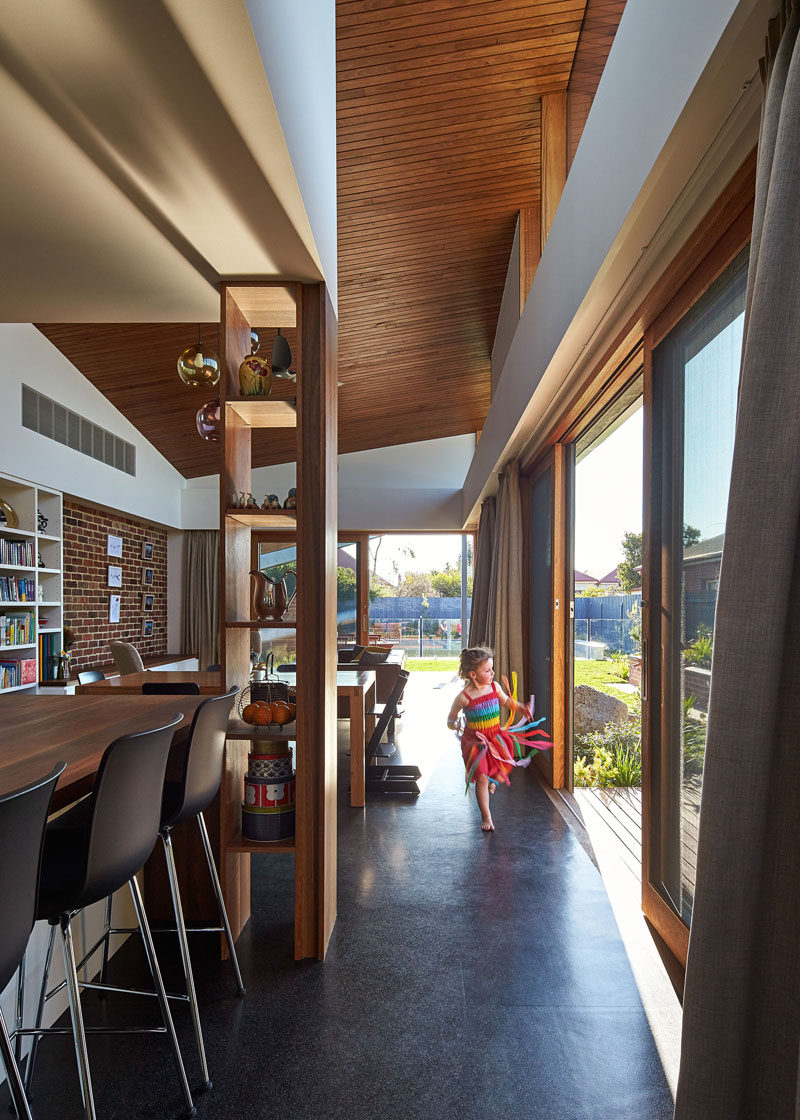 ---
At the rear of the extension, there's a large covered area, providing space for an outdoor BBQ and shade for when it gets hot.
---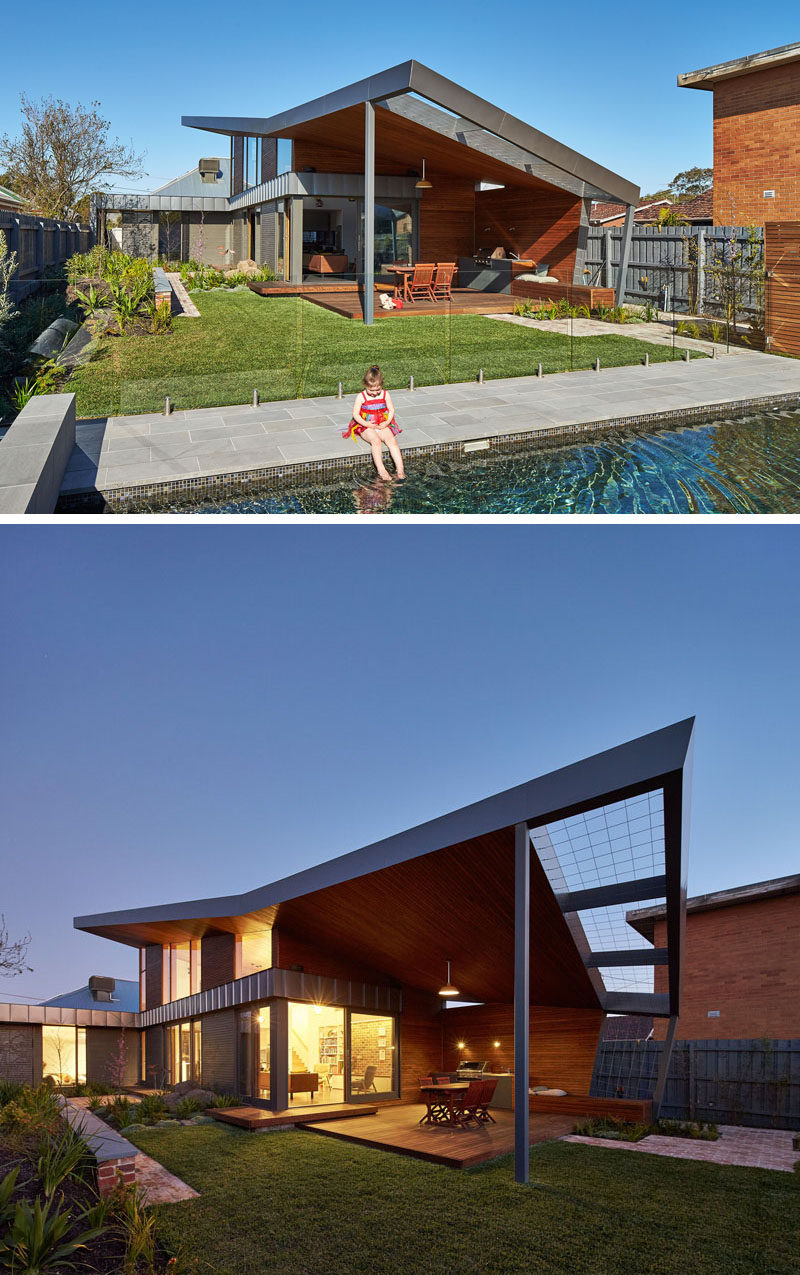 ---
At night, the lights from the inside of the home light up the garden.
---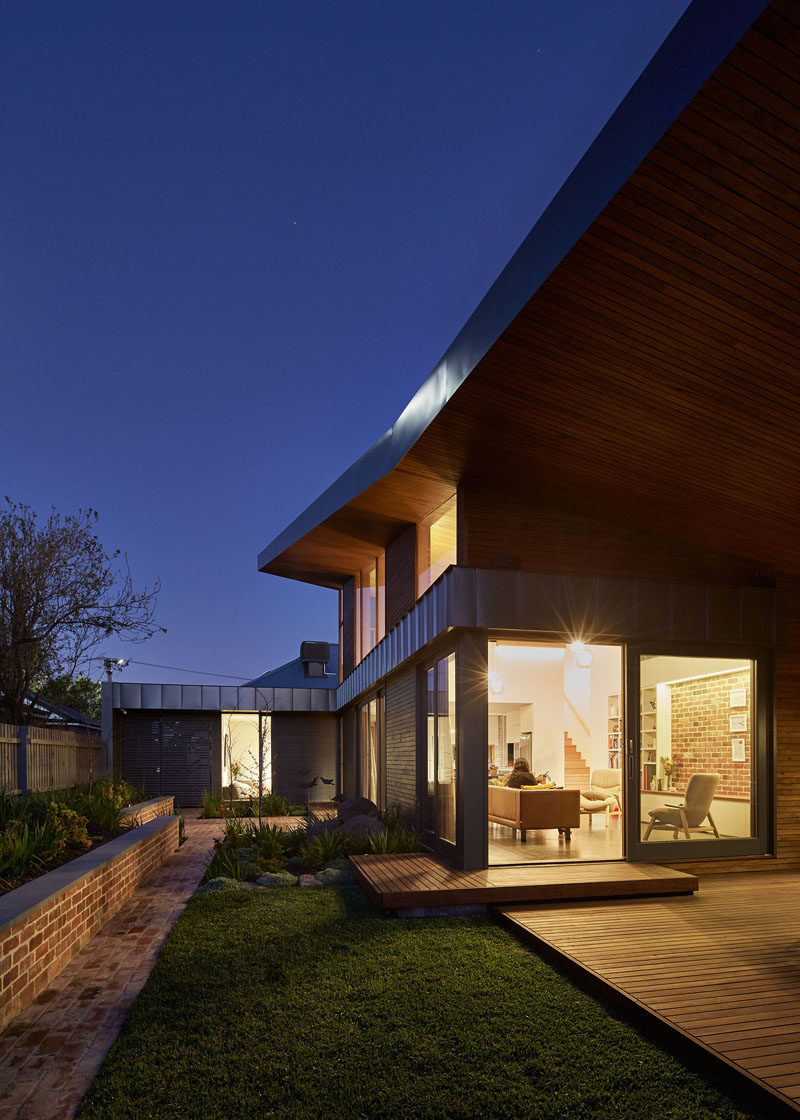 ---
Around the side of the home, there's a path that separates the original home from the new extension.
---

---
Inside, there's a lightly sunken living room, with a custom built-in corner sofa.
---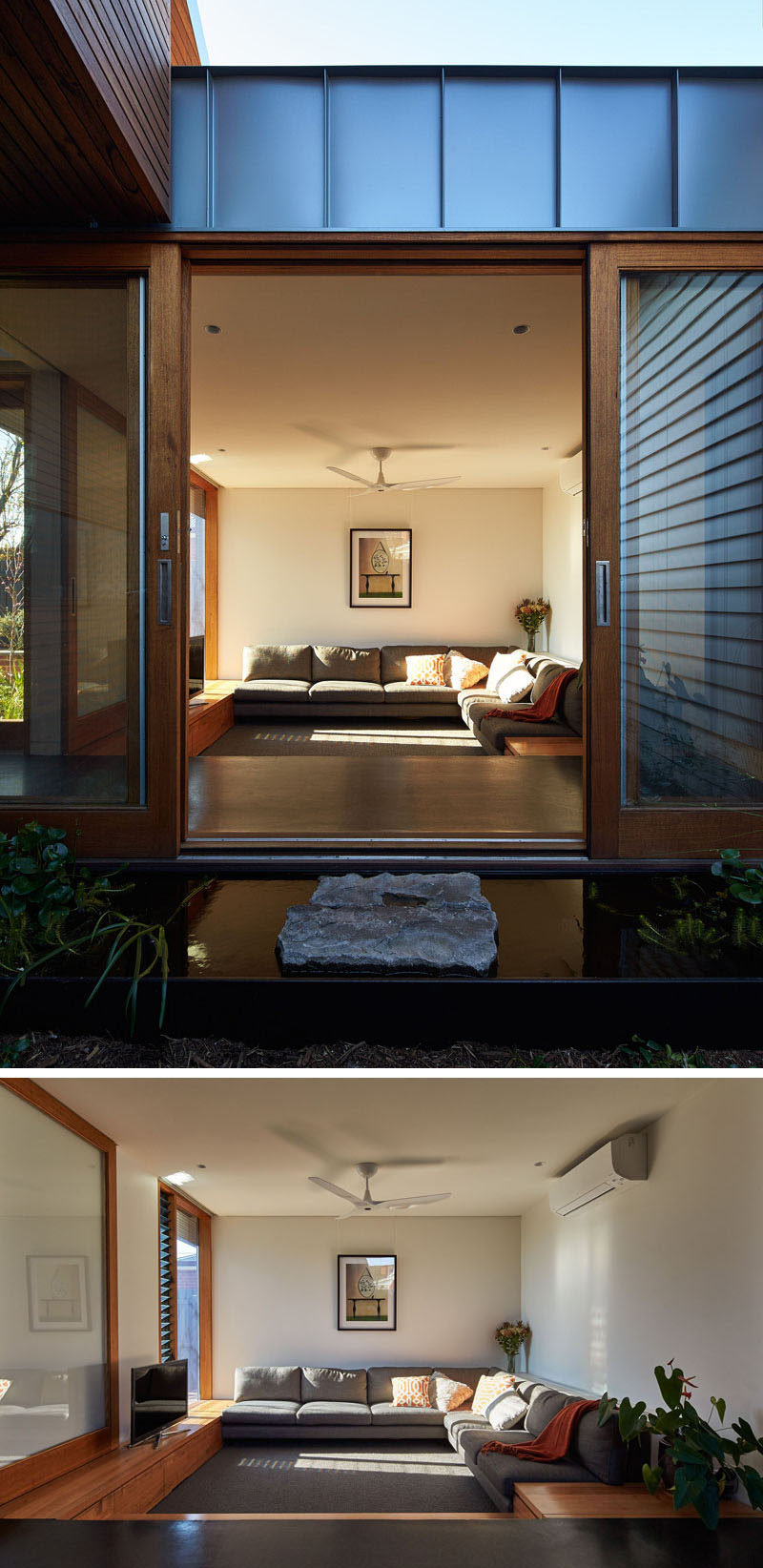 ---
From this angle you can see how the home connects the old and the new, with the original house on the left, and the extension on the right.
---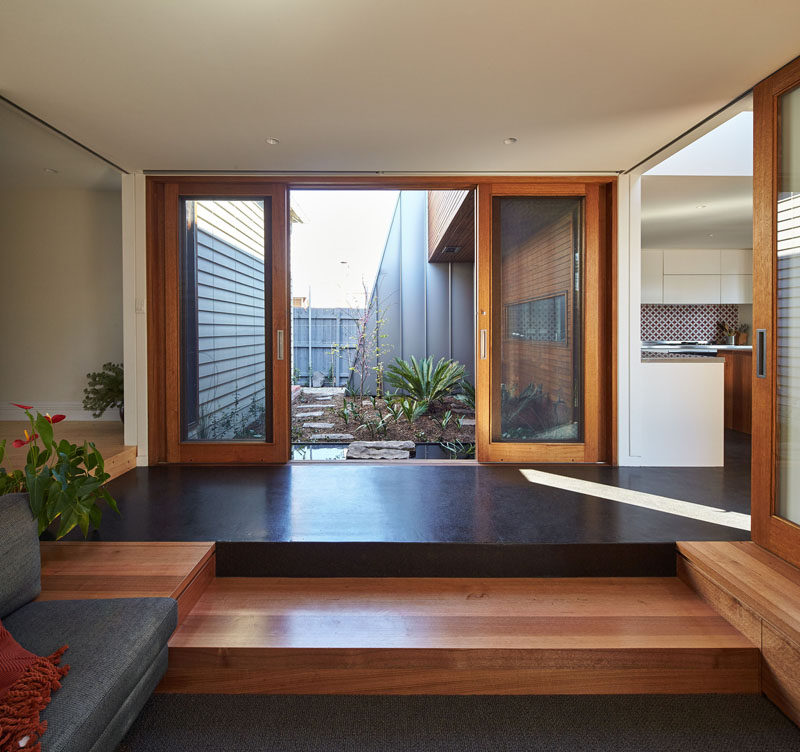 ---
Here's a quick look at the bathroom, that has a glass enclosed shower, and tiles that seamlessly flow from the shower to the bathtub surround.
---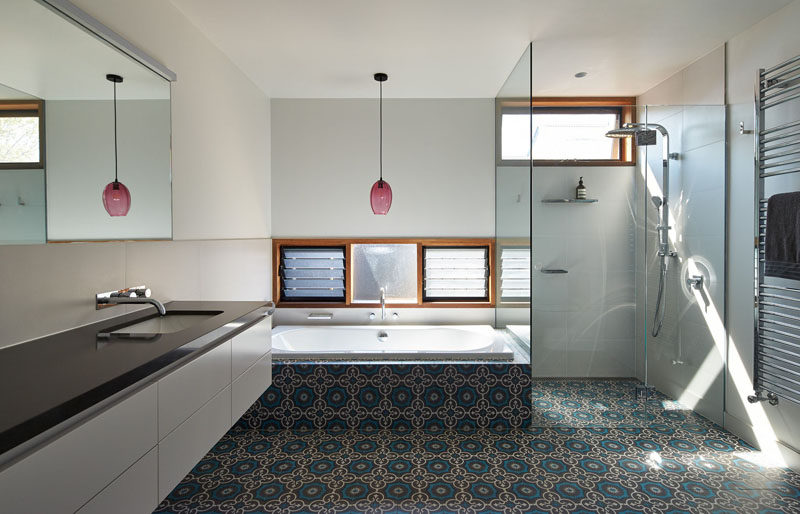 ---