Witteveen Architecten has designed the renovation of a loft apartment in Amsterdam that includes touches of industrial materials.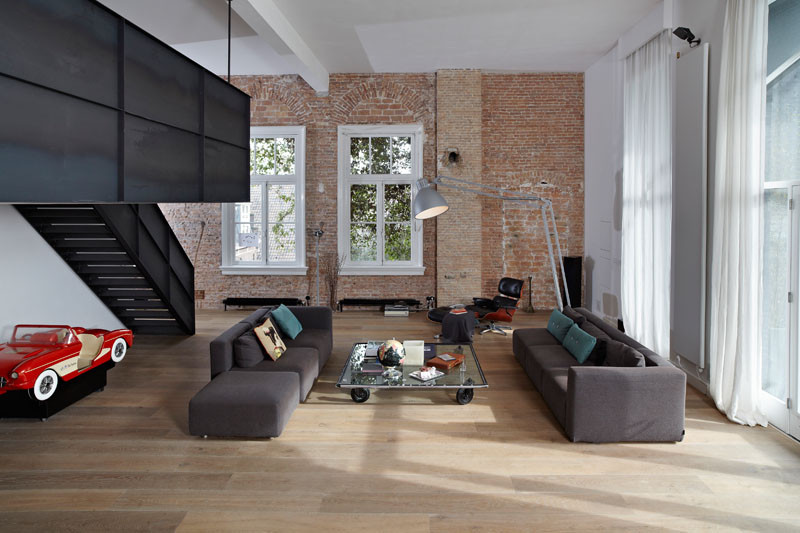 ---
The loft is open and airy, due to the large windows and white walls.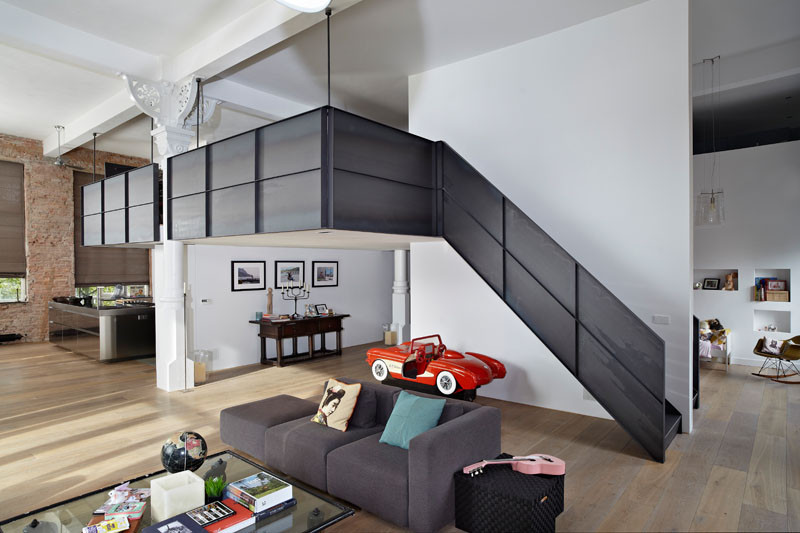 ---
Opposite the living area, a large dining table shares the space with the kitchen.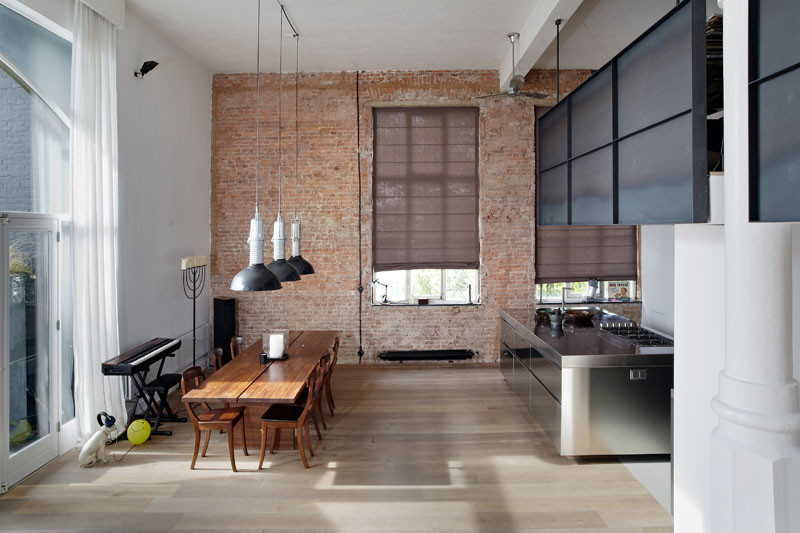 ---
The stainless steel kitchen has a large island with an integrated cooktop.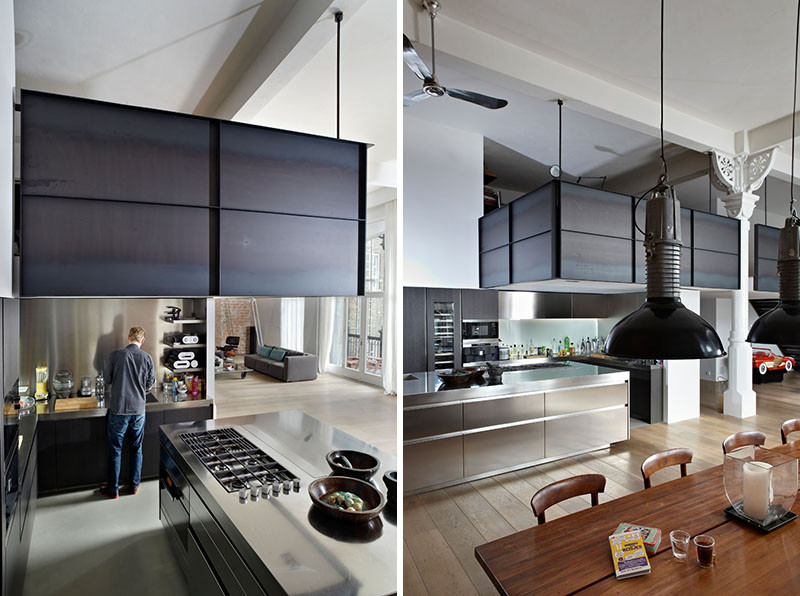 ---
A small play area is hidden behind over-sized doors, and there are dual staircases leading to the upper level.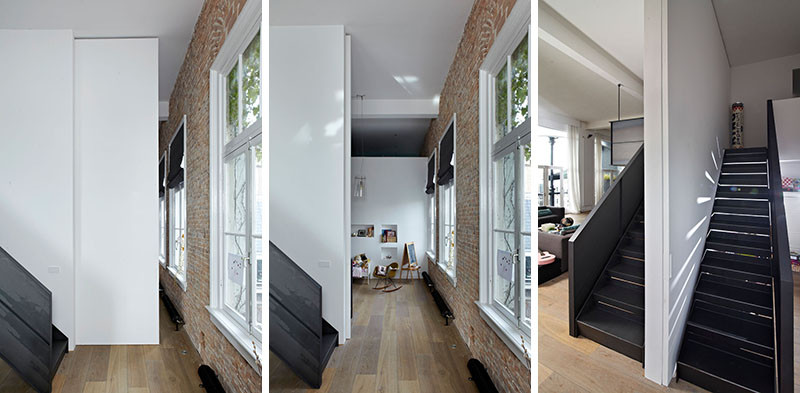 ---
Original columns have been left in place, but painted white.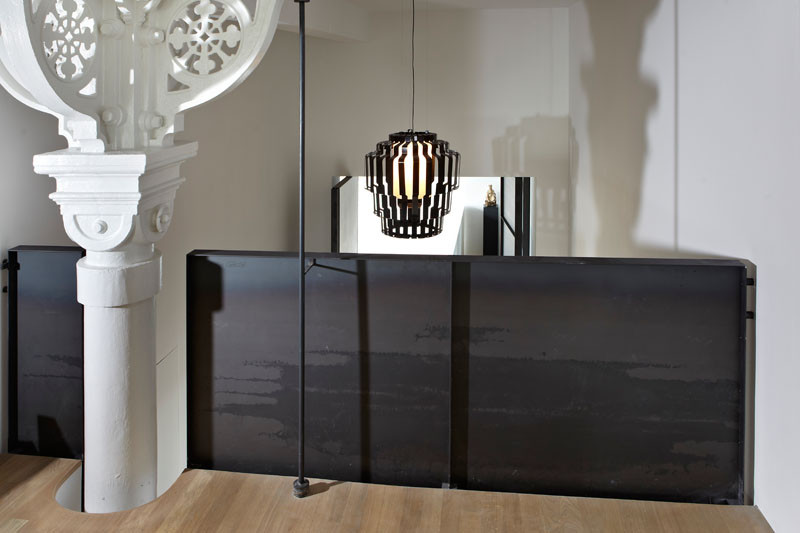 ---
A black pendant light, black picture frames, and black doors, are a strong contrast to the white walls.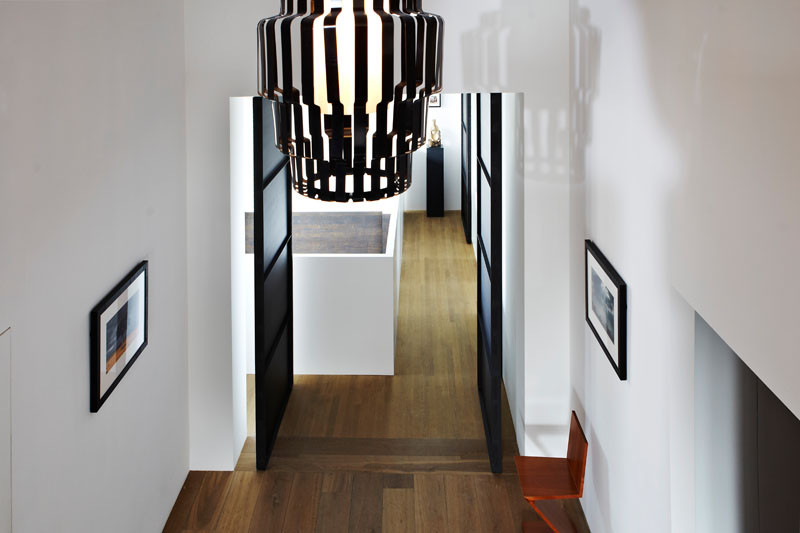 ---
Large pivoting doors welcome you to the master bedroom and bathroom.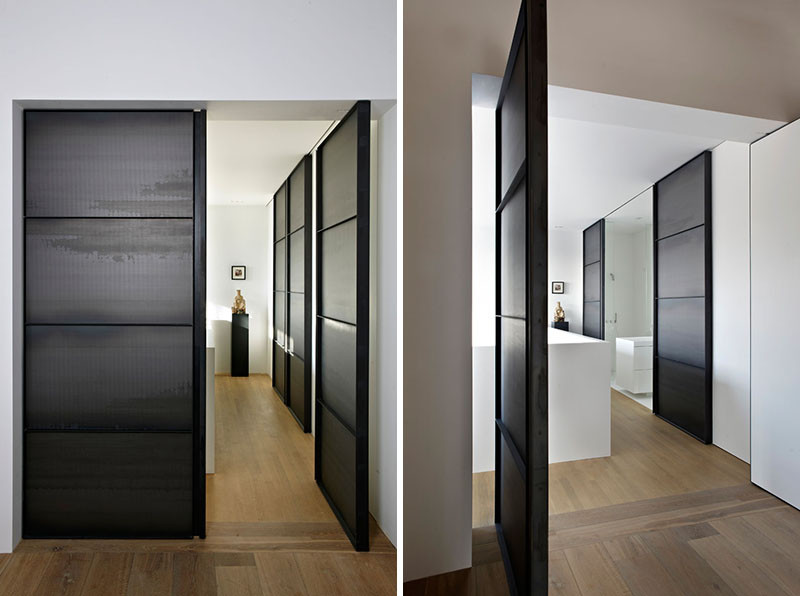 ---
The architect worked together with Houtwerk BV, to create the master bathroom floor, the walls, as well as the shower and custom sink with personalized basins, which are all made from HI MACS®.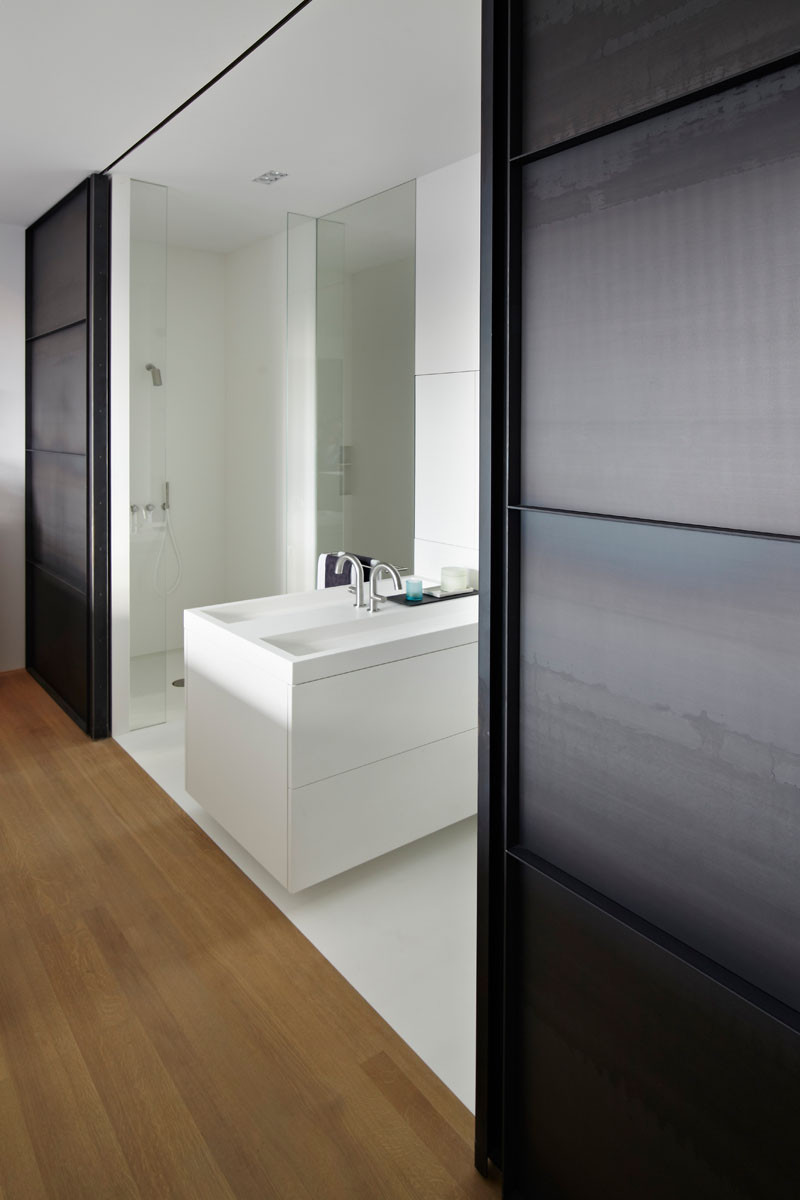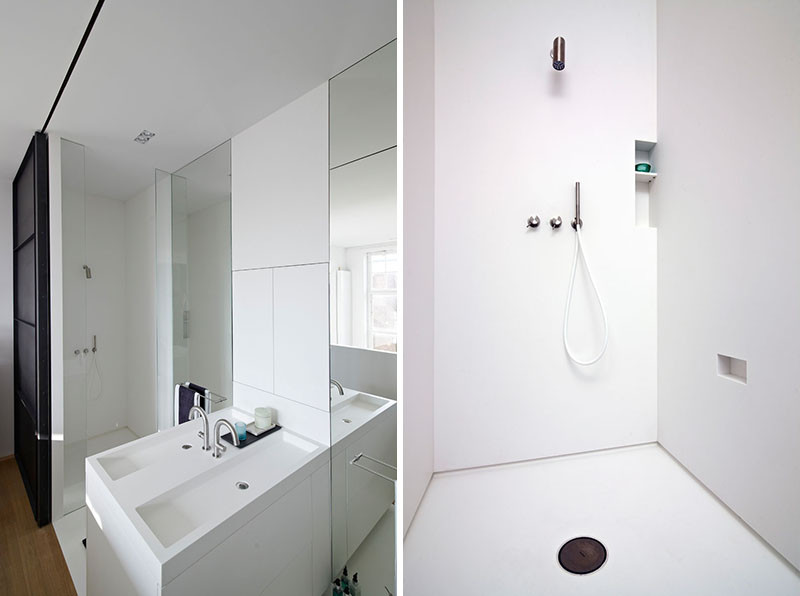 ---
The master walk-in closet has been designed with plenty of space for storage.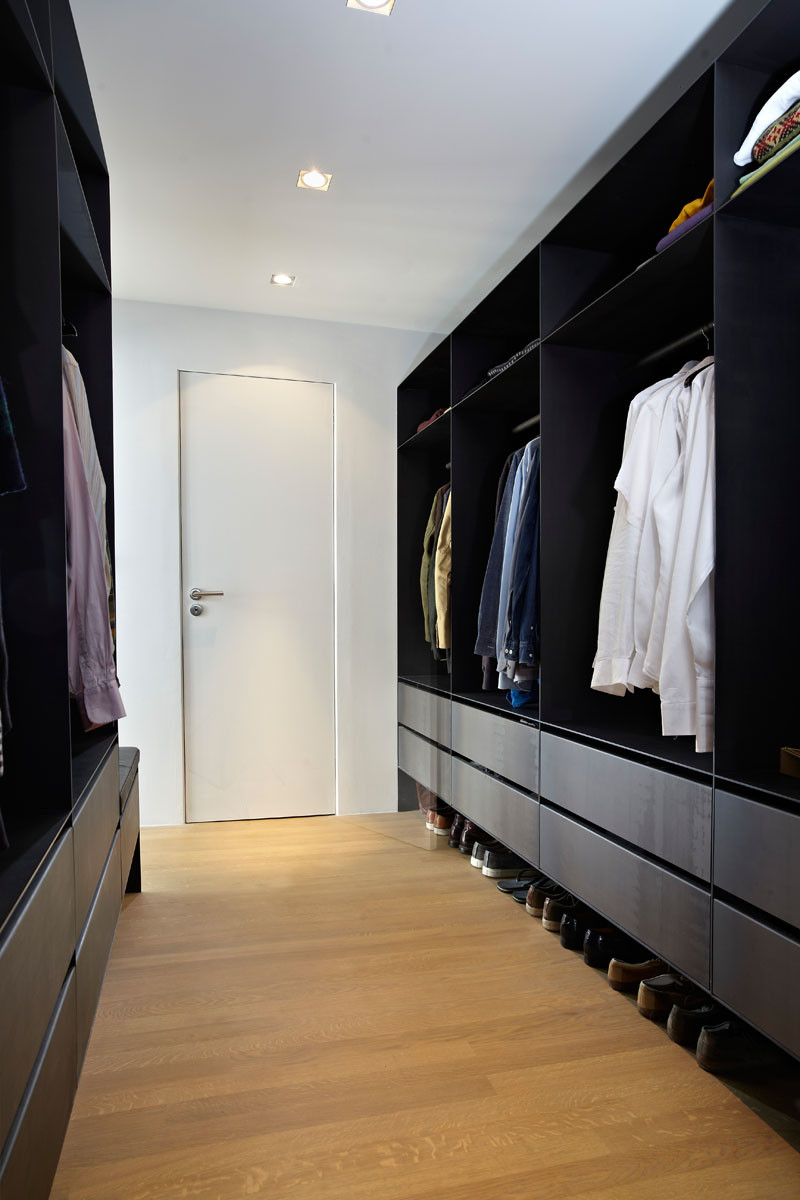 ---
On the way to the bed, there is the bathtub, which has been sunken down into the floor, and appears to seamlessly integrate with its surroundings.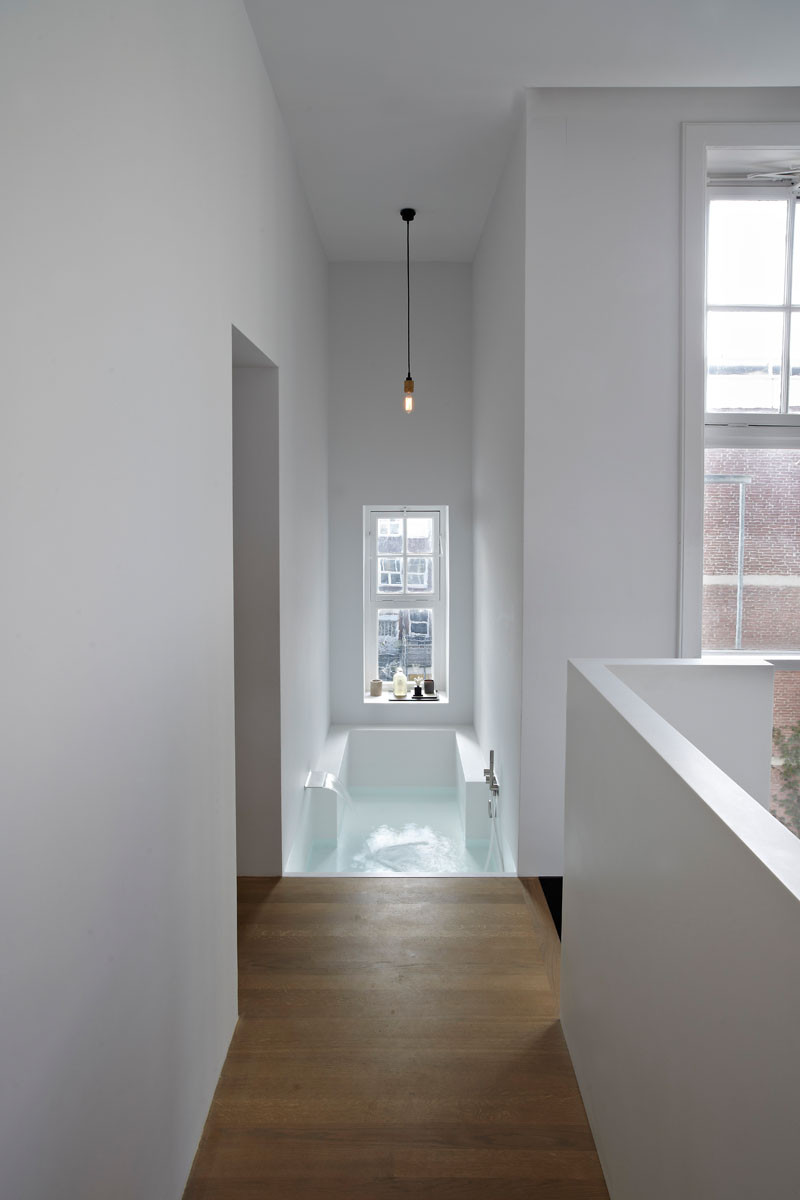 ---
HI-MACS® was also used in the creation of this bathtub, due to its seamless joints, hygienic properties, and as it is a non-porous surface, making it waterproof.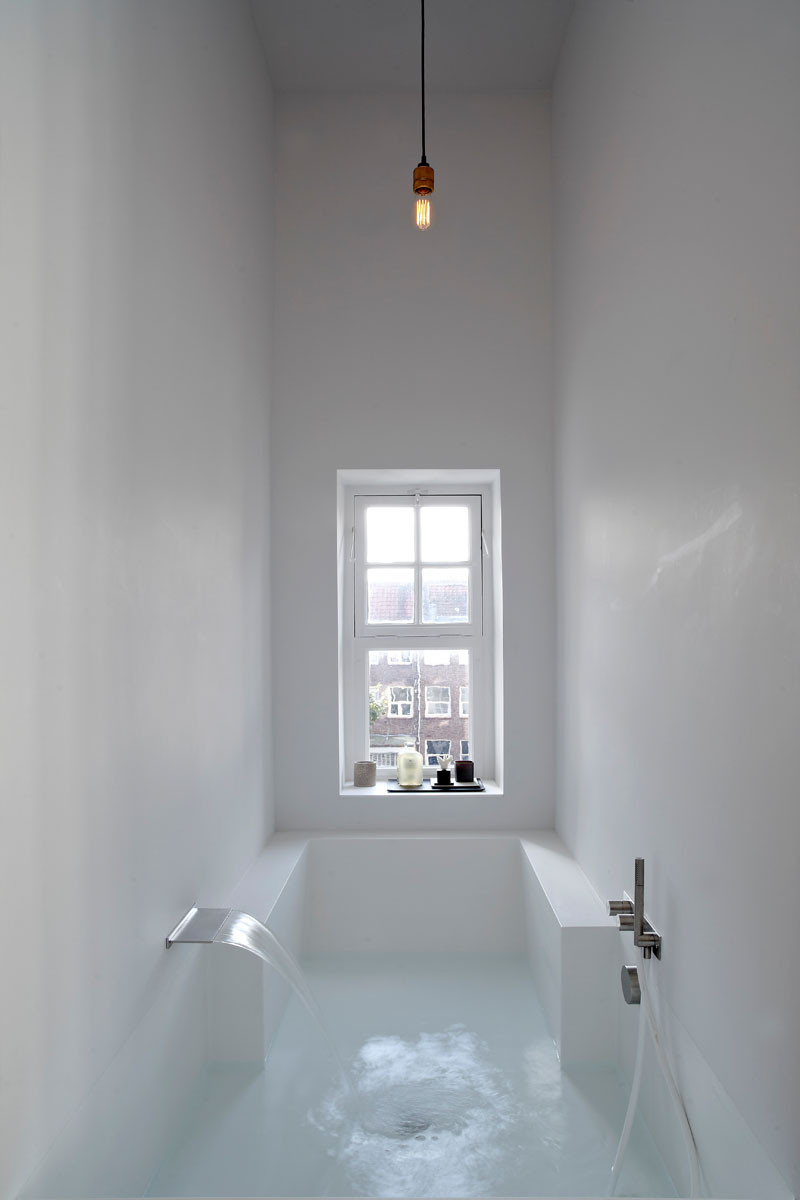 ---
The bed within the master bedroom is located on a lower level compared to the bathroom and walk-in closet.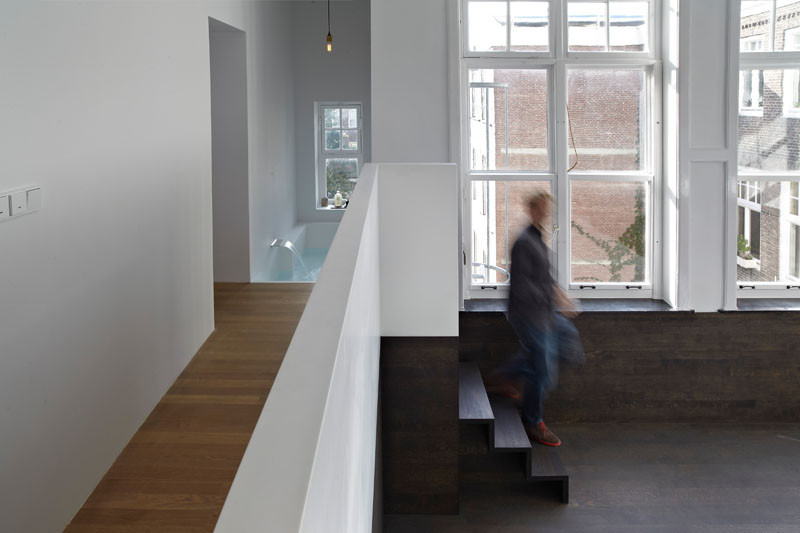 ---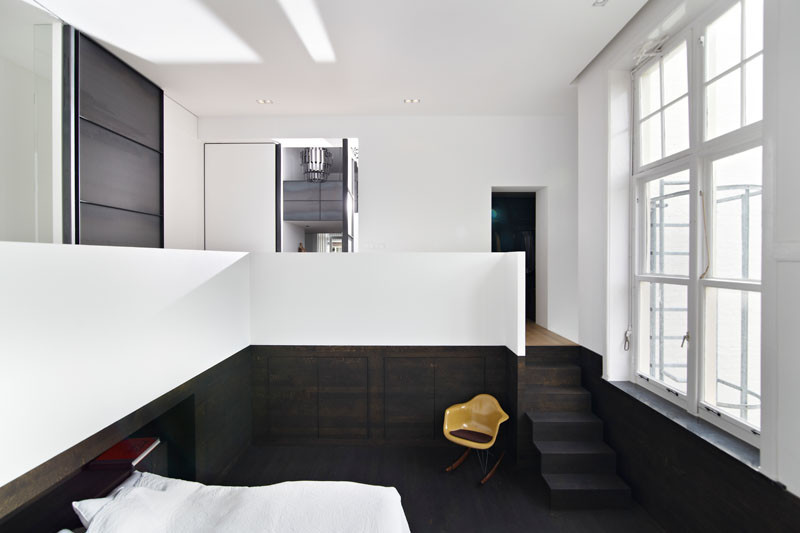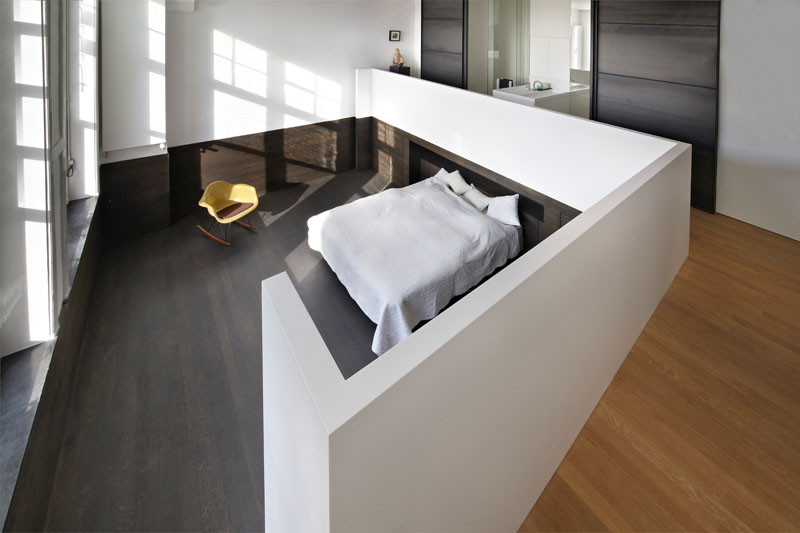 ---