Batay-Csorba Architects designed a full interior renovation and 1500 square foot addition to an 1890's building in Ottawa, Canada.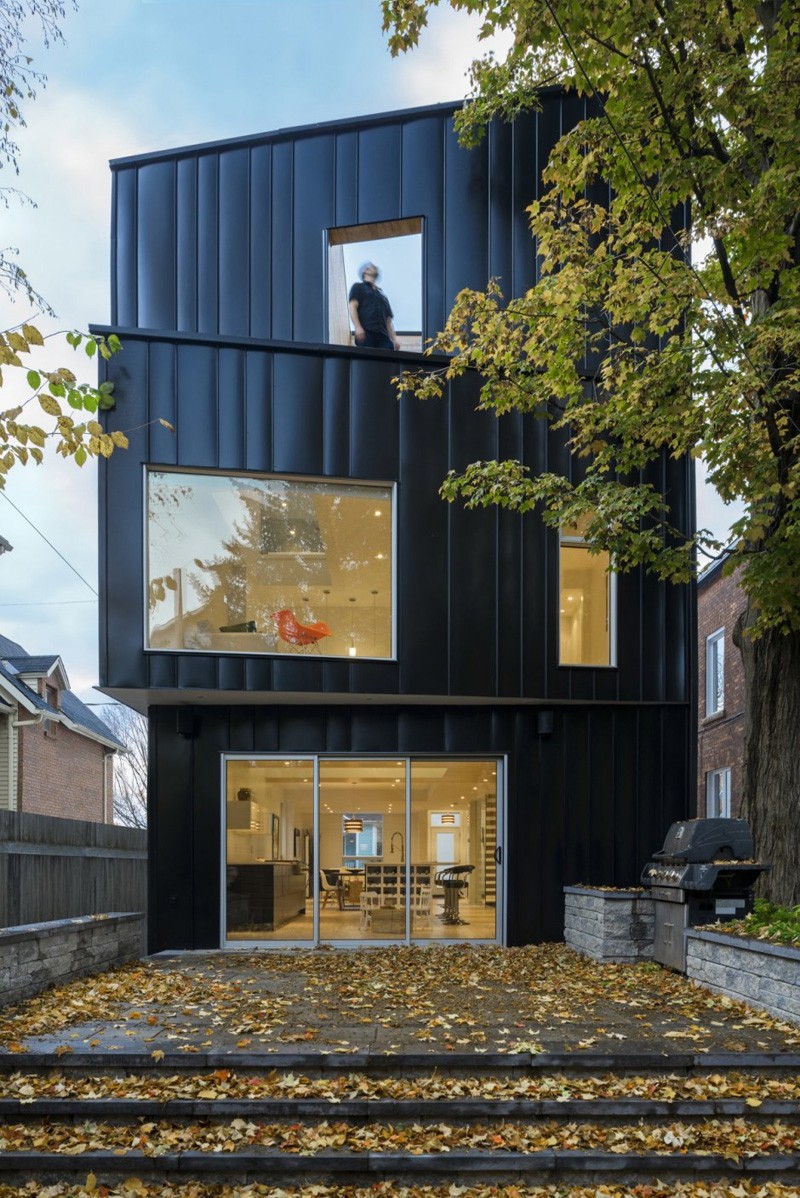 The architect's description
The Glebe Residence is a full interior renovation and 1,500ft addition to the 1890's structure in Ottawa, Canada. The two storey existing rectilinear brick massing was retained providing a direct reference to its past, while a new third storey and three storey addition clad in contrasting black metal panels cantilever and pivot around an existing historic sugar maple tree located on the site.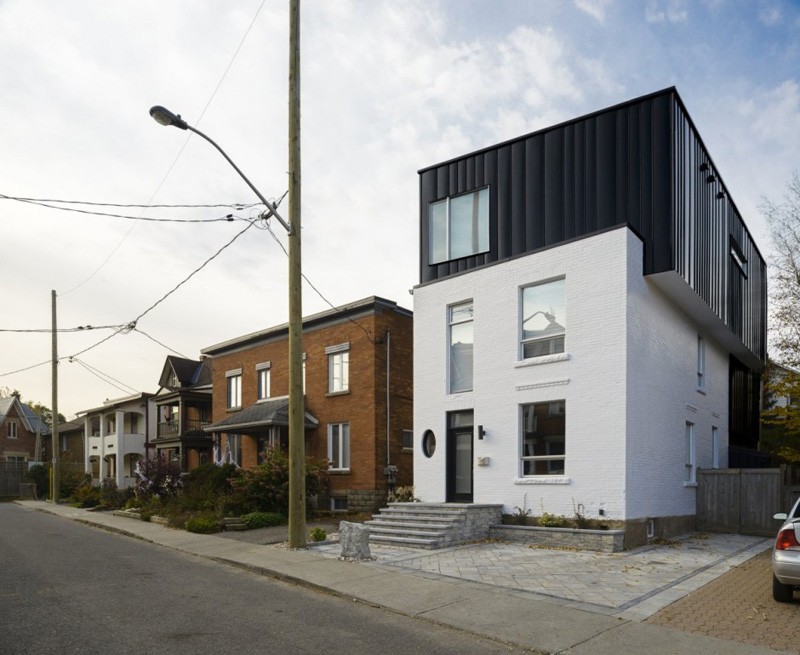 The conflict between the required additional program and the limitations imposed by the existing tree and site setbacks create a massing that uses the tree as a central pivot for the shifting geometry, creating a series of diagonally cantilevered masses.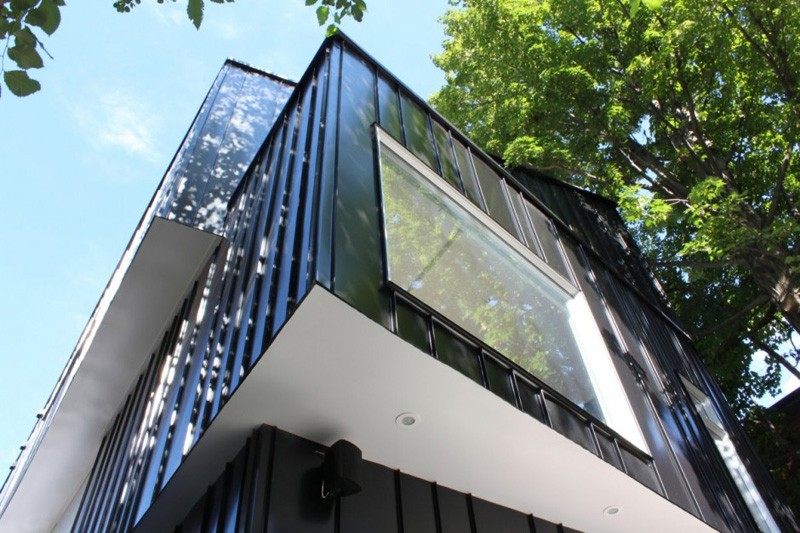 The relationship between the residence and the tree is facilitated through a series of ever changing oblique relationships and views such that each space develops its own unique relationship with the specimen tree.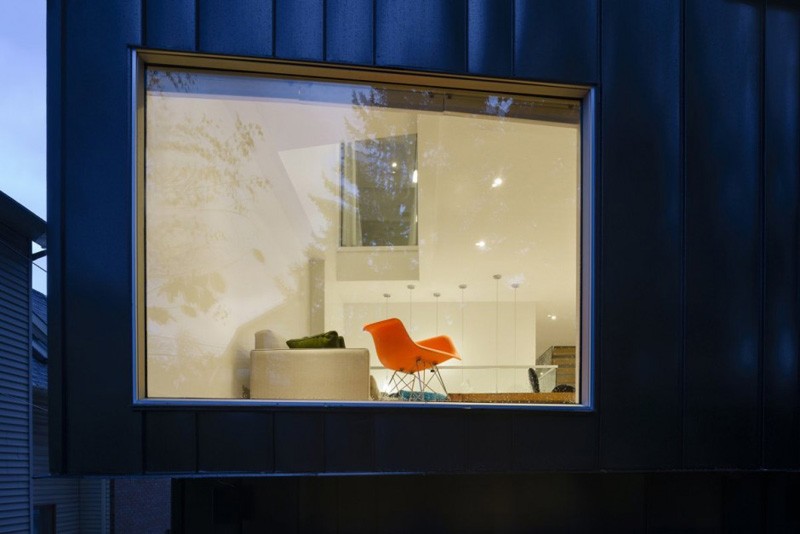 The lack of sectional continuity within the traditional Victorian typology is remedied by penetrating the volume with a series of interconnected voids, creating light shafts and visual relationships between rooms typically separated.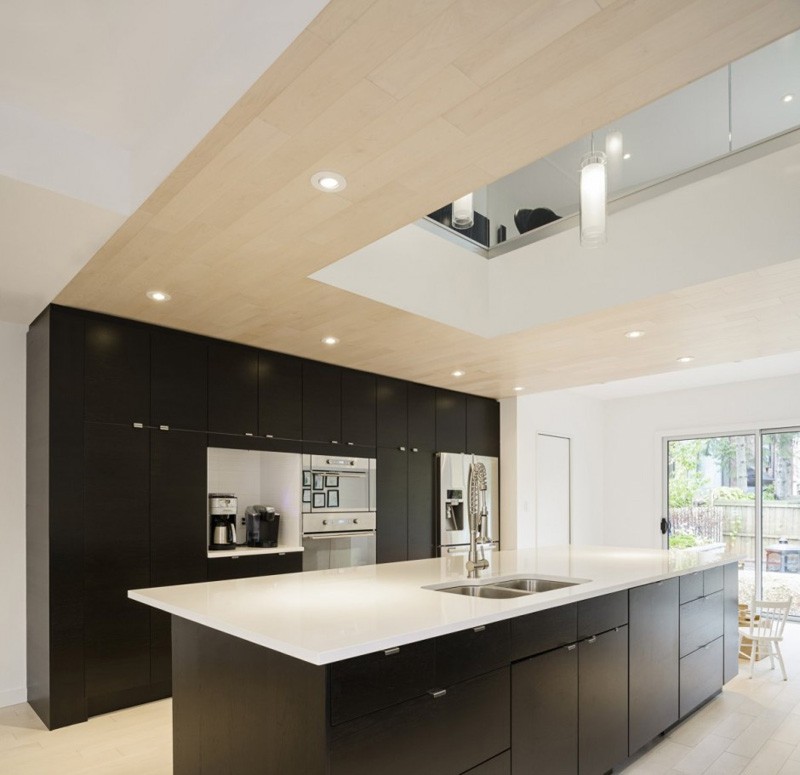 The three story voids, while allowing interaction and views between all three floors, also create a natural chimney effect for passive ventilation which terminates with a series of solar powered operable skylights.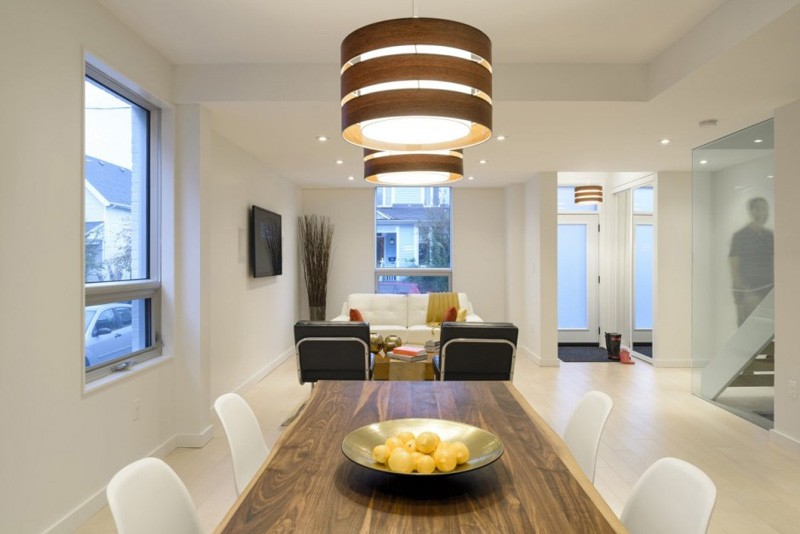 A large void is carved out from the exterior envelope on the third floor created an introverted private roof garden located of the master suite. The nine foot high walls allow privacy, block wing and provide a shaded refuge throughout the seasons.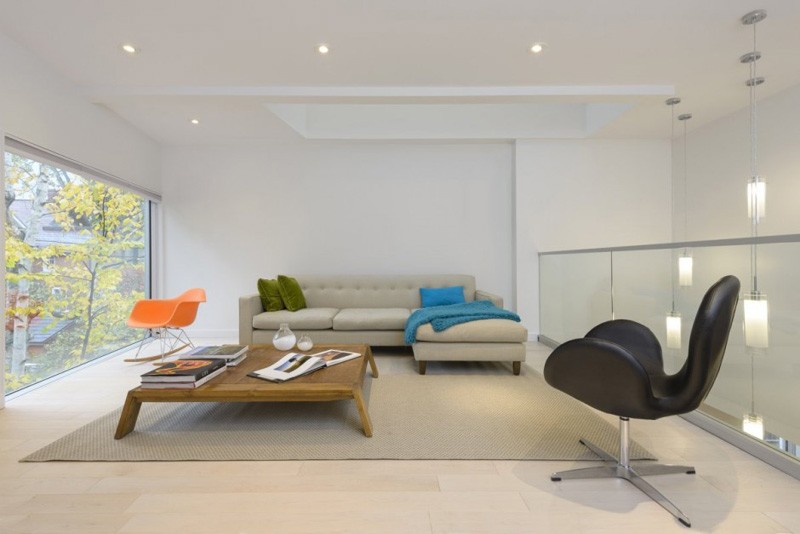 Design: Batay-Csorba Architects
Photography: Doublespace Photography