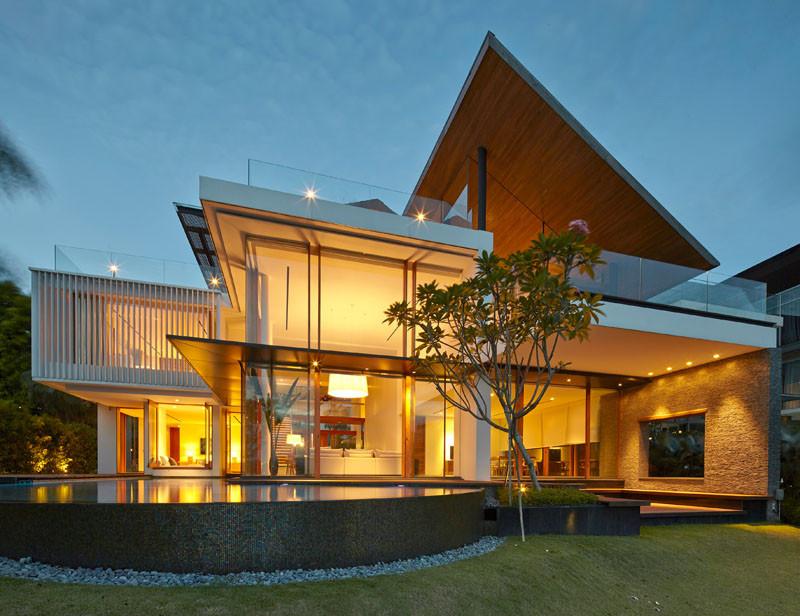 Greg Shand Architects designed this new home in Singapore, located within the residential area of Sentosa Cove.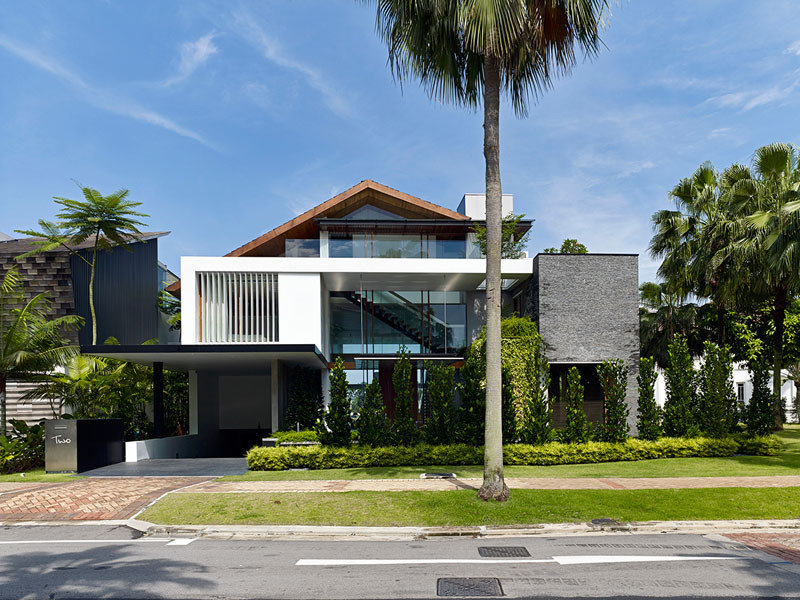 ---
The architects were commissioned to design a home that would capture the natural elements and provide a resort-like yet homely retreat for a multi-generational family.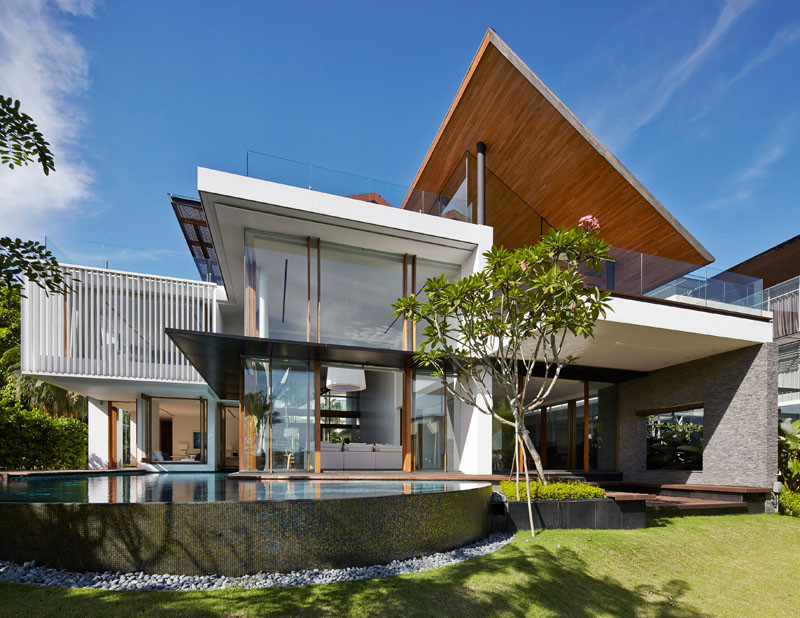 ---
Included in the home design is an abundance of water areas, like a swimming pool and four ponds.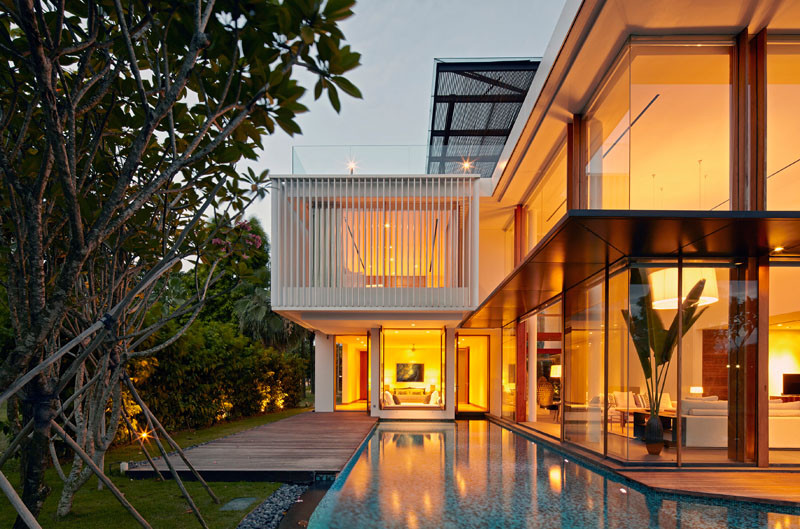 ---
The rear of the home faces a canal, and also has a private boat berth.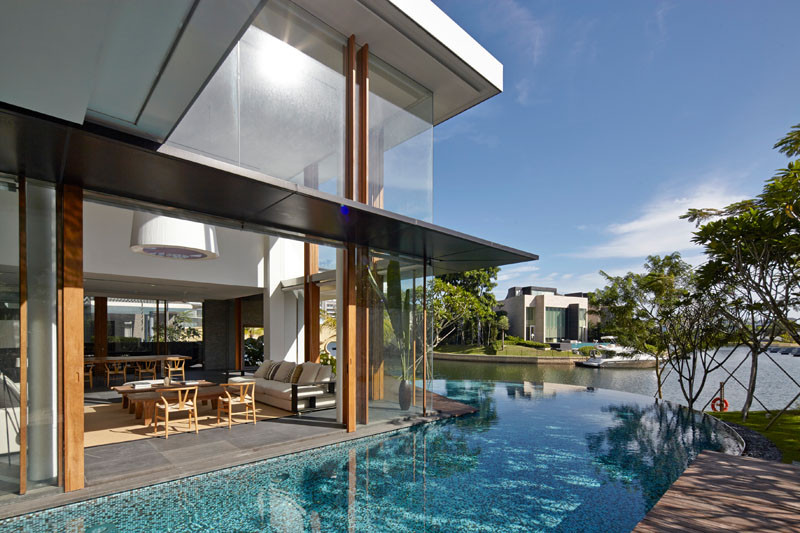 ---
The water found throughout the home isn't just for looks, it also promotes air movement around the house, helping keep it cool.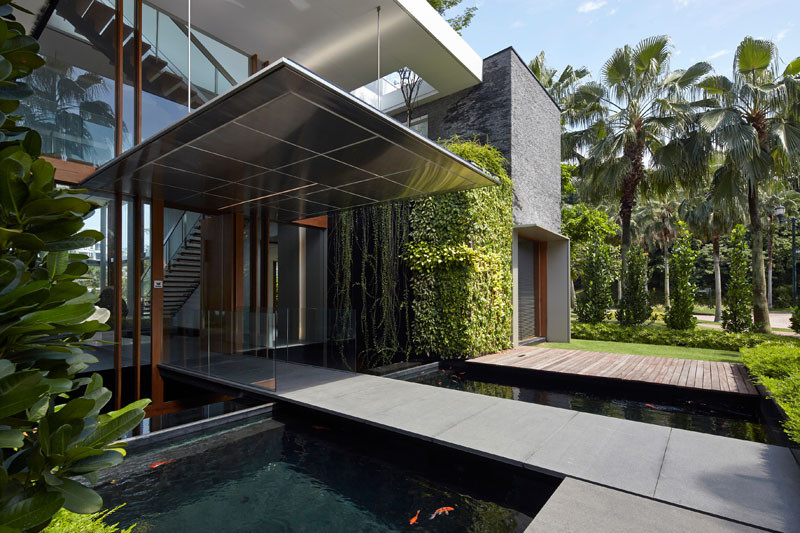 ---
To enter the home, you cross a bridge above a koi-filled pond.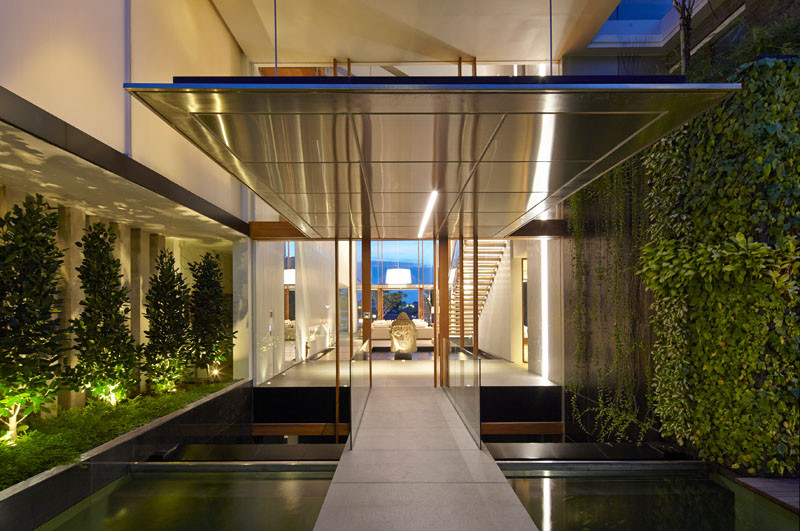 ---
A floating teak walkway guides you to the living room.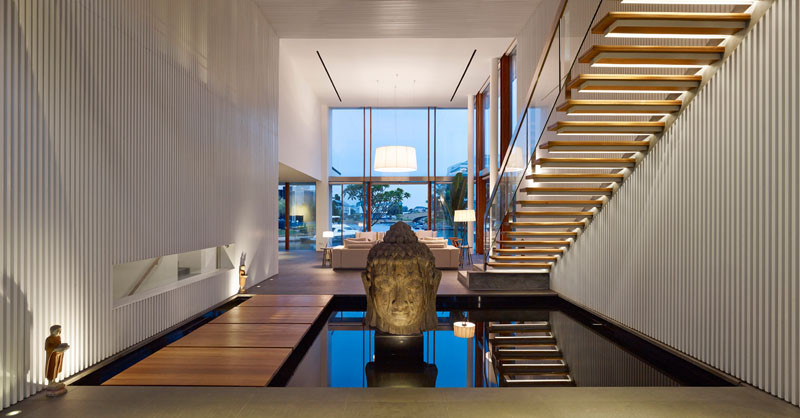 ---
The double-height living room is the heart of the home.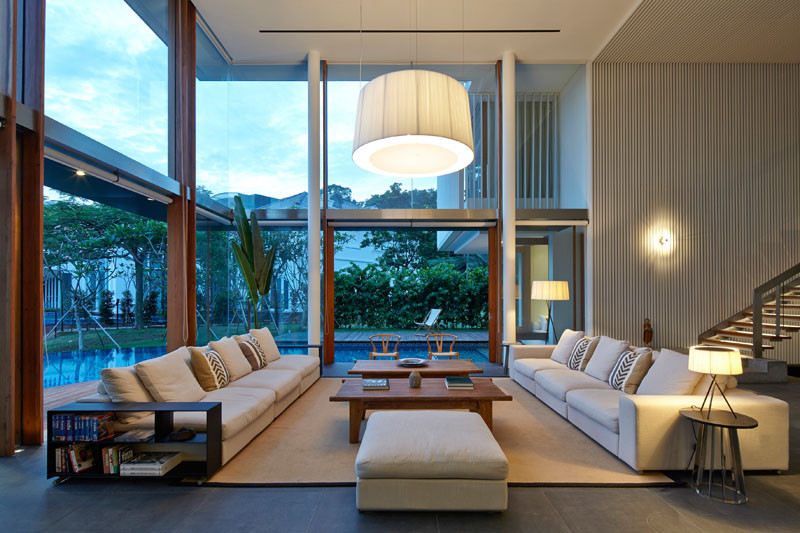 ---
Large sliding glass doors promote cross ventilation, keeping everything cool.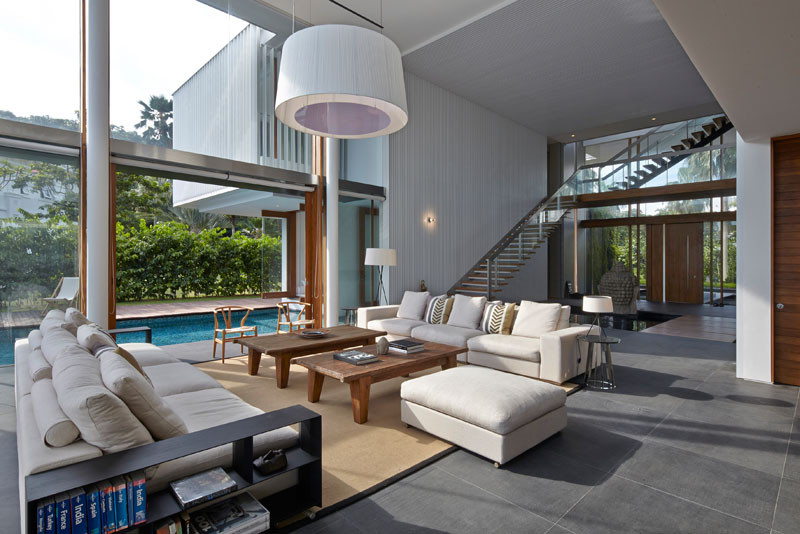 ---
The living room shares the space with a dining room.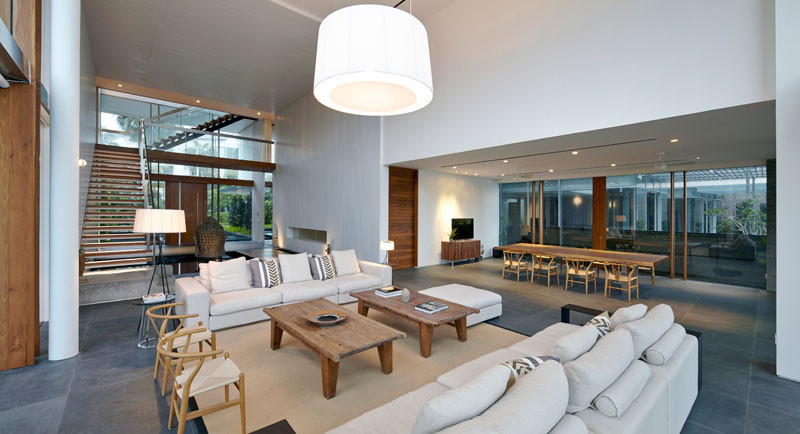 ---
The dining room is home to a large wooden dining table, perfect for large family dinners.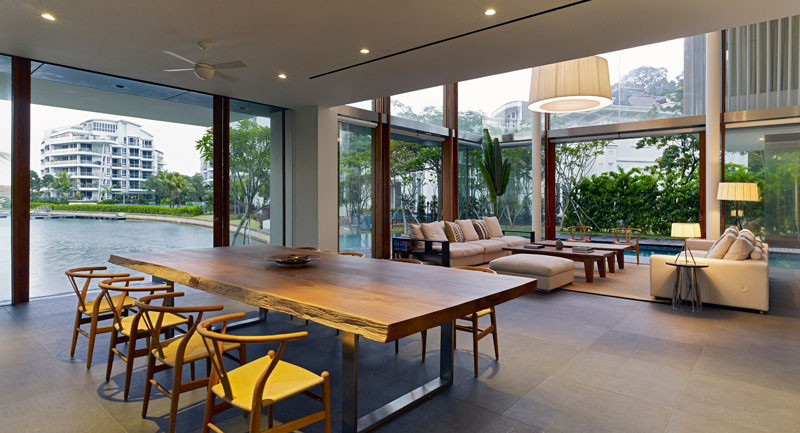 ---
Outside, there is a patio for enjoying the water views.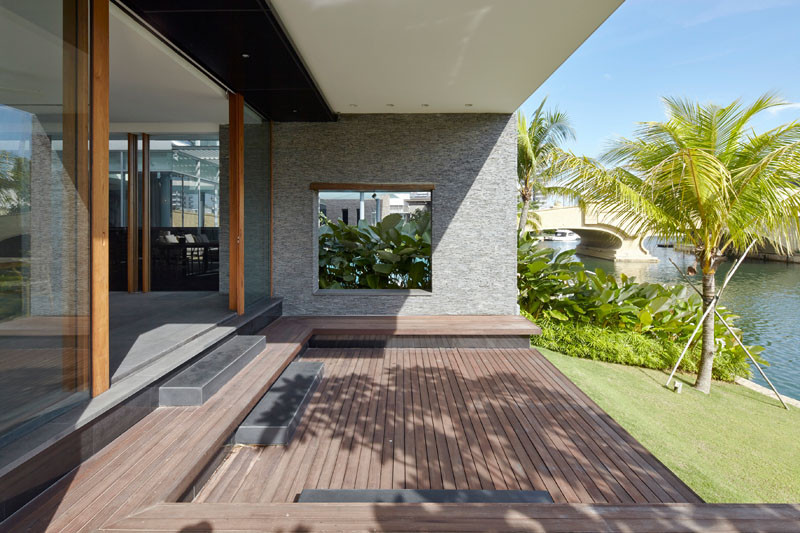 ---
The kitchen has wood and high-gloss cabinets, as well as a large island with space for stools.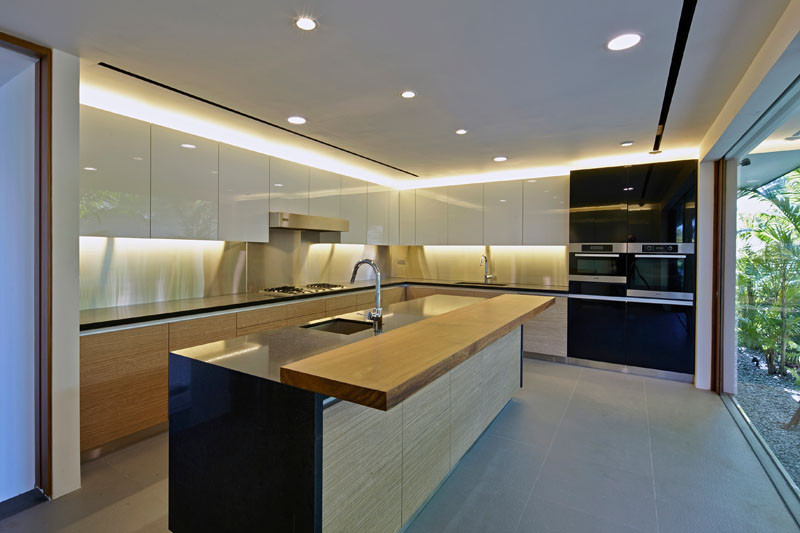 ---
Upstairs, there is a more informal family room for watching television and relaxing.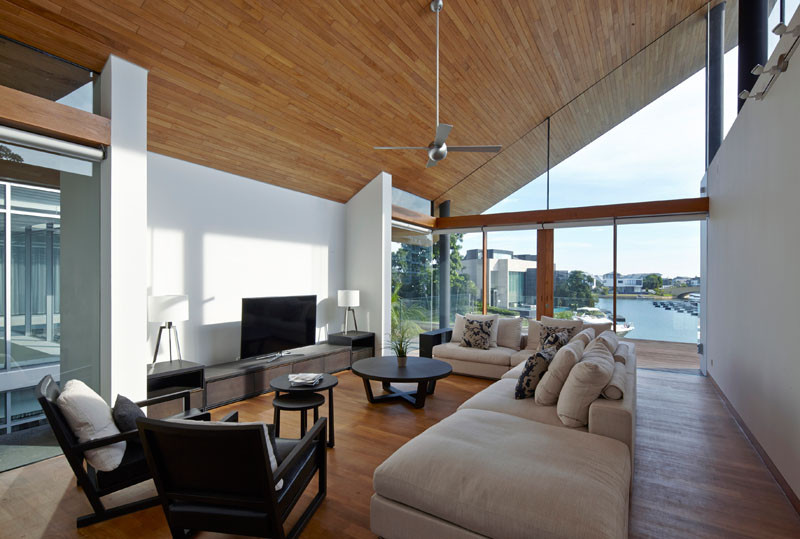 ---
The home has many bedrooms, with this bedroom featuring a sloped wooden ceiling.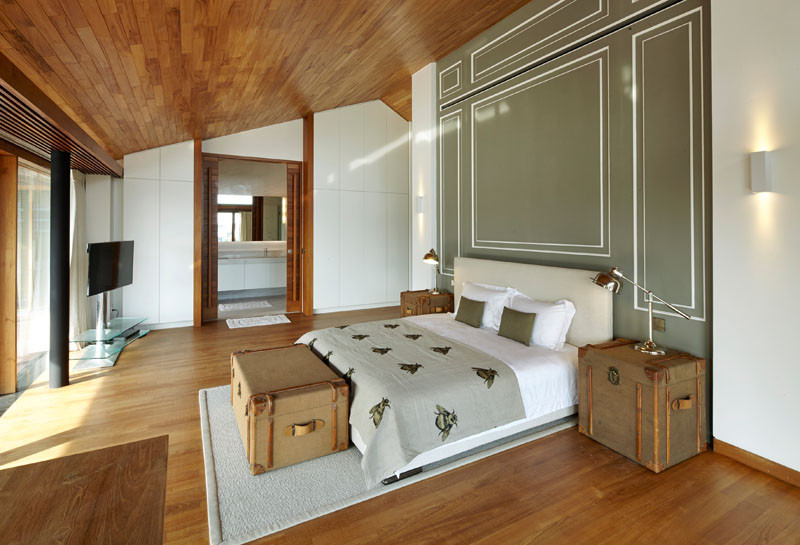 ---
The bedroom also opens up onto a large balcony.