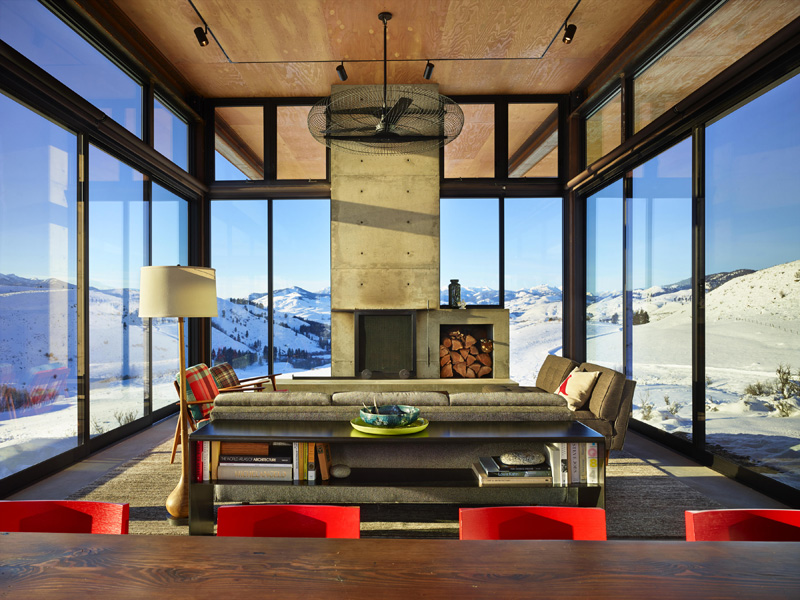 Architecture firm Olson Kundig, have designed Studhorse, a home for a family that loves adventures, located in Winthrop, Washington State.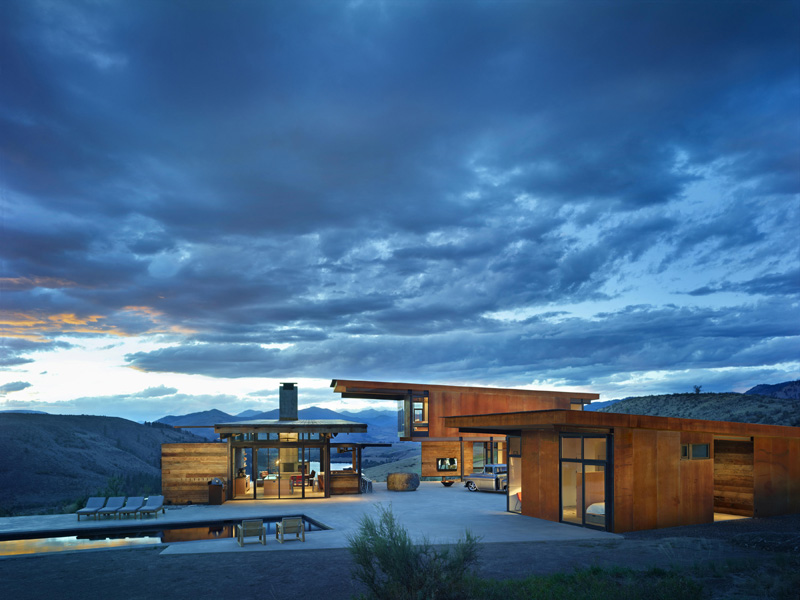 The house is situated in a place where the climate ranges from hot, fire-prone summers to winters that have heavy snow.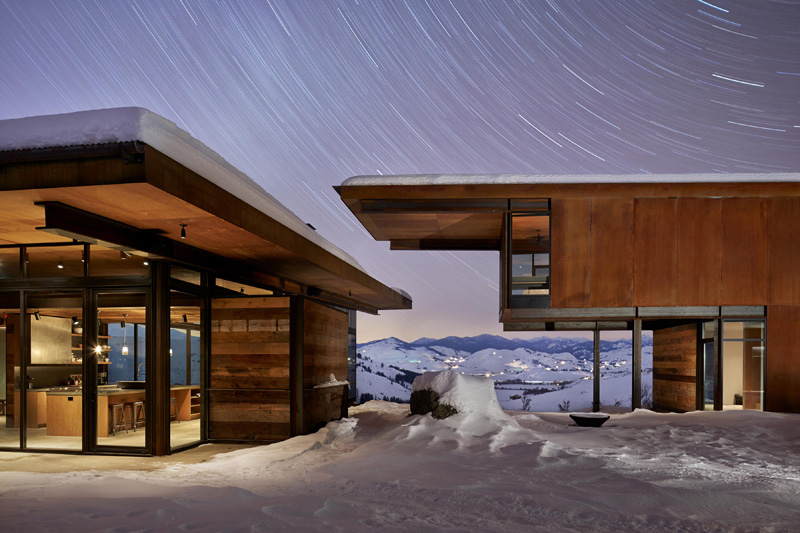 The house is composed of four buildings, centered on a central courtyard and pool.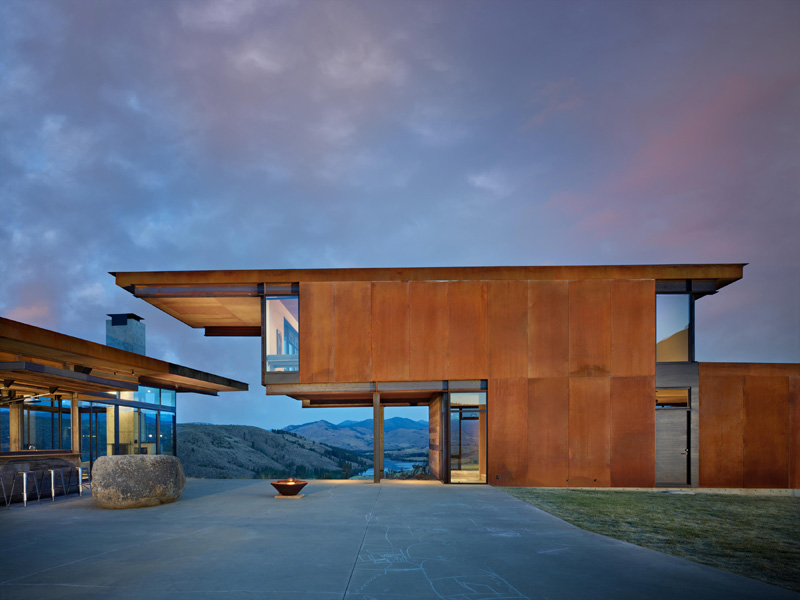 "It's like a little campground, and you go tent to tent. The materials are tough on the outside, because of the high-desert climate, but the inside is cozy, like getting into a sleeping bag—protected, warm, and dry," says the architect.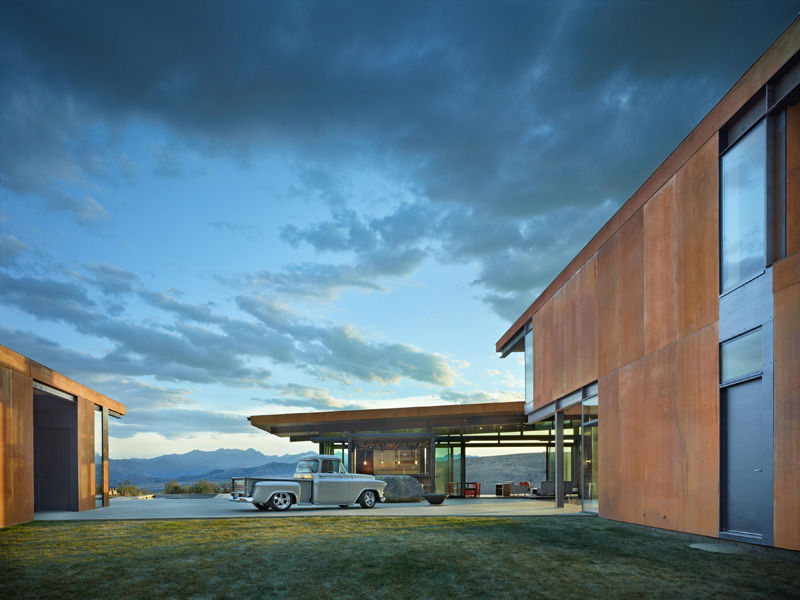 When talking about the site, the architect explains, "The site was completely empty when we began, except for that rock! It is a glacial erratic—a rock that glaciers drop as they recede—and it became the center point for the project. It's relatively close to the bar, so it becomes a place to sit, or put your drink. I thought of it as a big piece of furniture."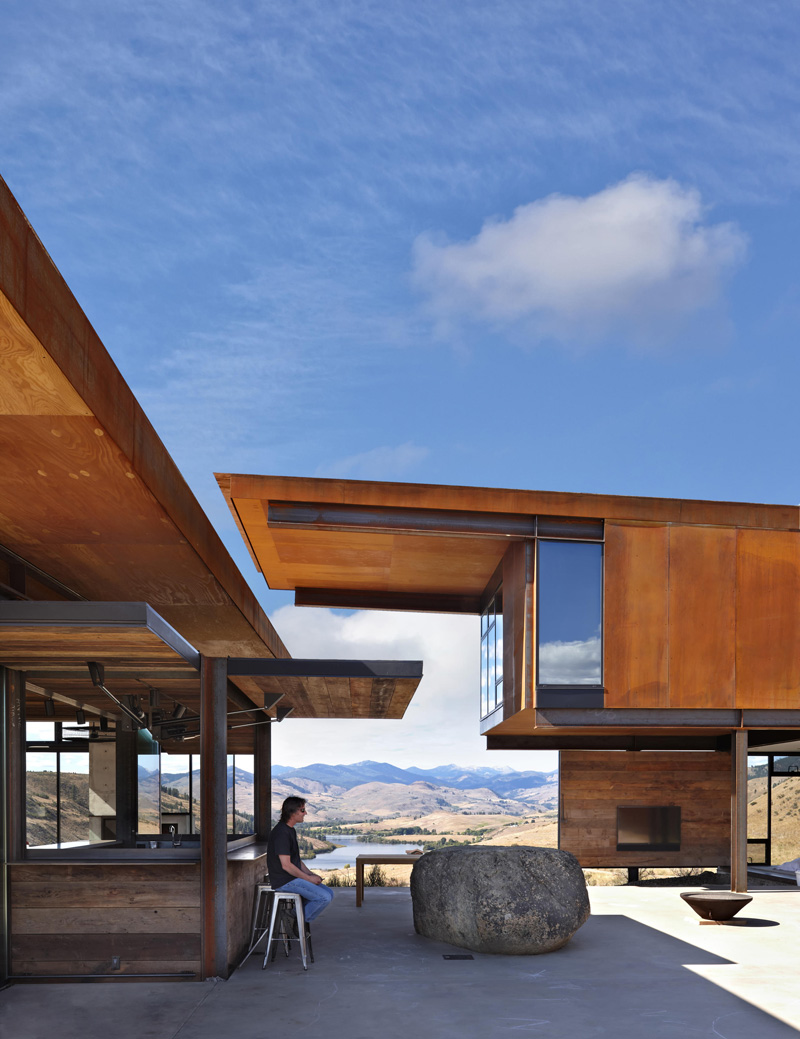 The swimming pool has amazing views of the surrounding Studhorse Ridge and Pearrygin Lake.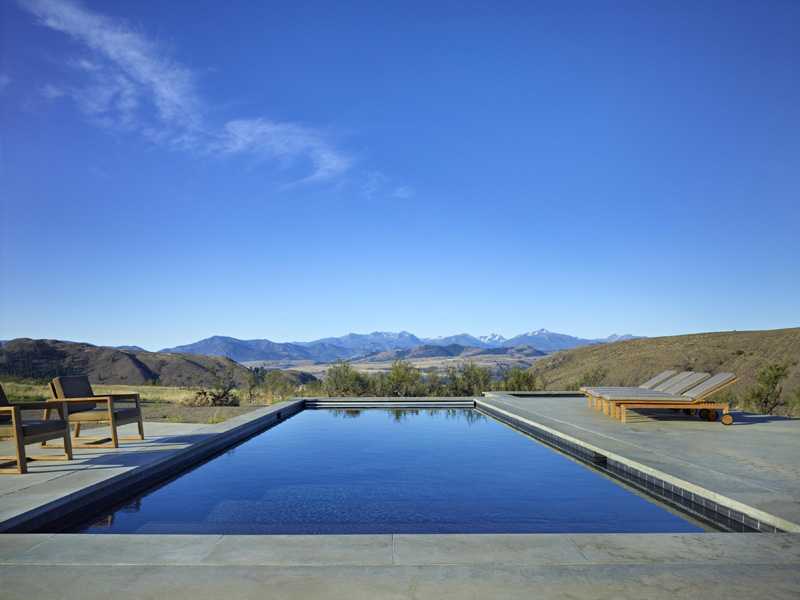 This wall on the right with a TV can either face inside or open up to face the courtyard.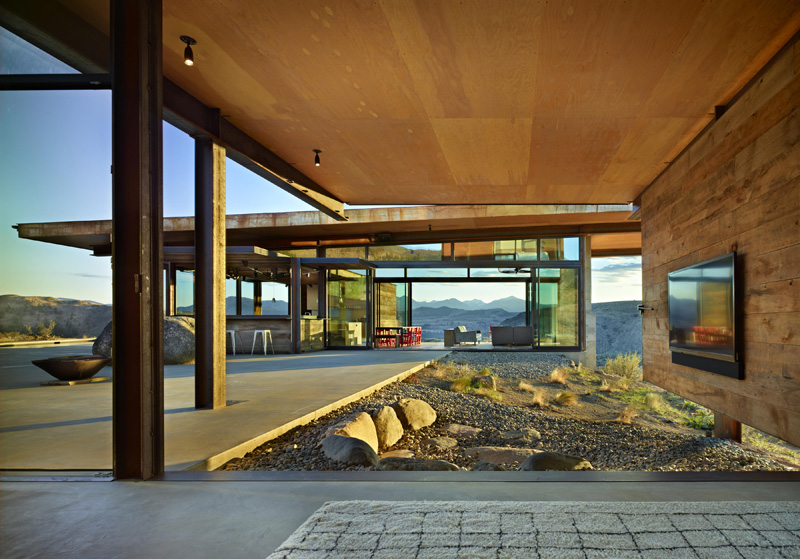 The entire living room is enclosed in glass, that can be opened up in the warmer months to take advantage of indoor/outdoor living.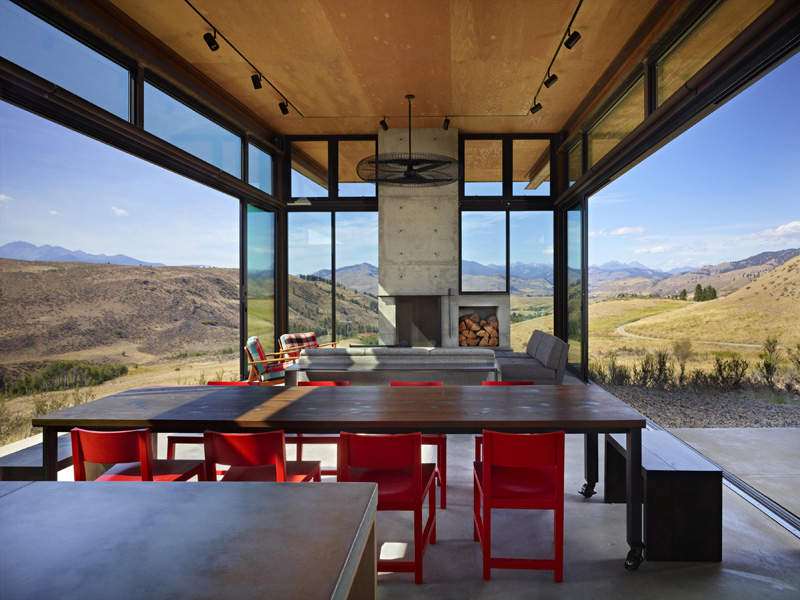 A raw concrete fireplace breaks up the view, but also adds warmth when needed.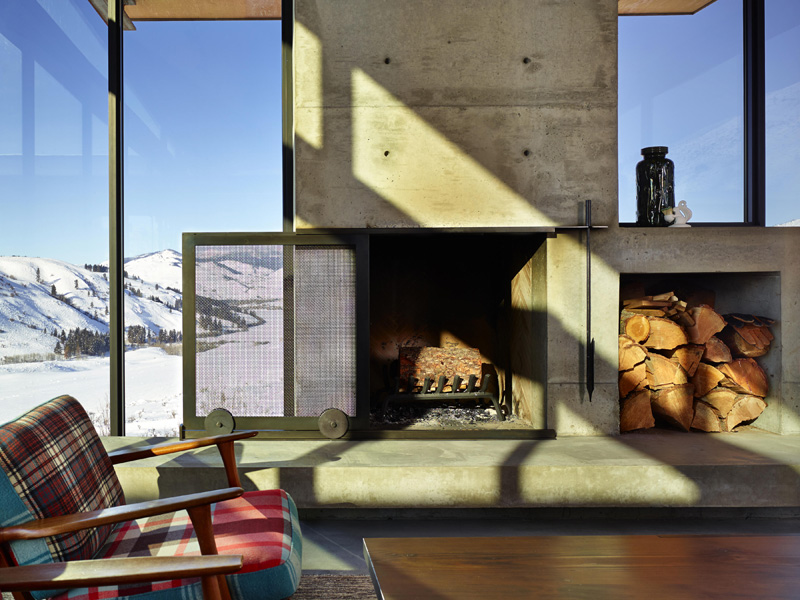 Just one of the views of the landscape from the living area.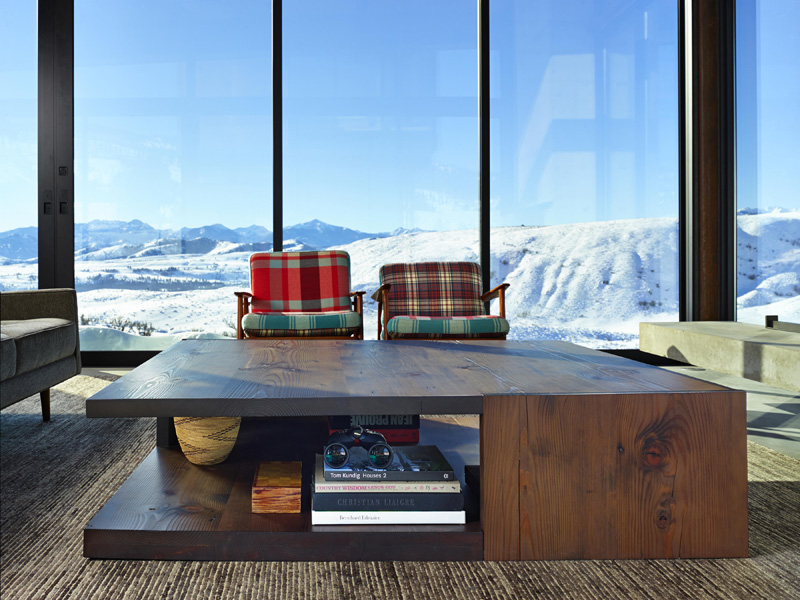 Salvaged wood from an old barn has been used throughout the home.