Architects Mackenzie Wheeler have designed the redevelopment of 3-7 Redchurch Street in London, England. Part of the redevelopement included adding a Corten steel screen that has the names of every owner or occupier of the building since 1158.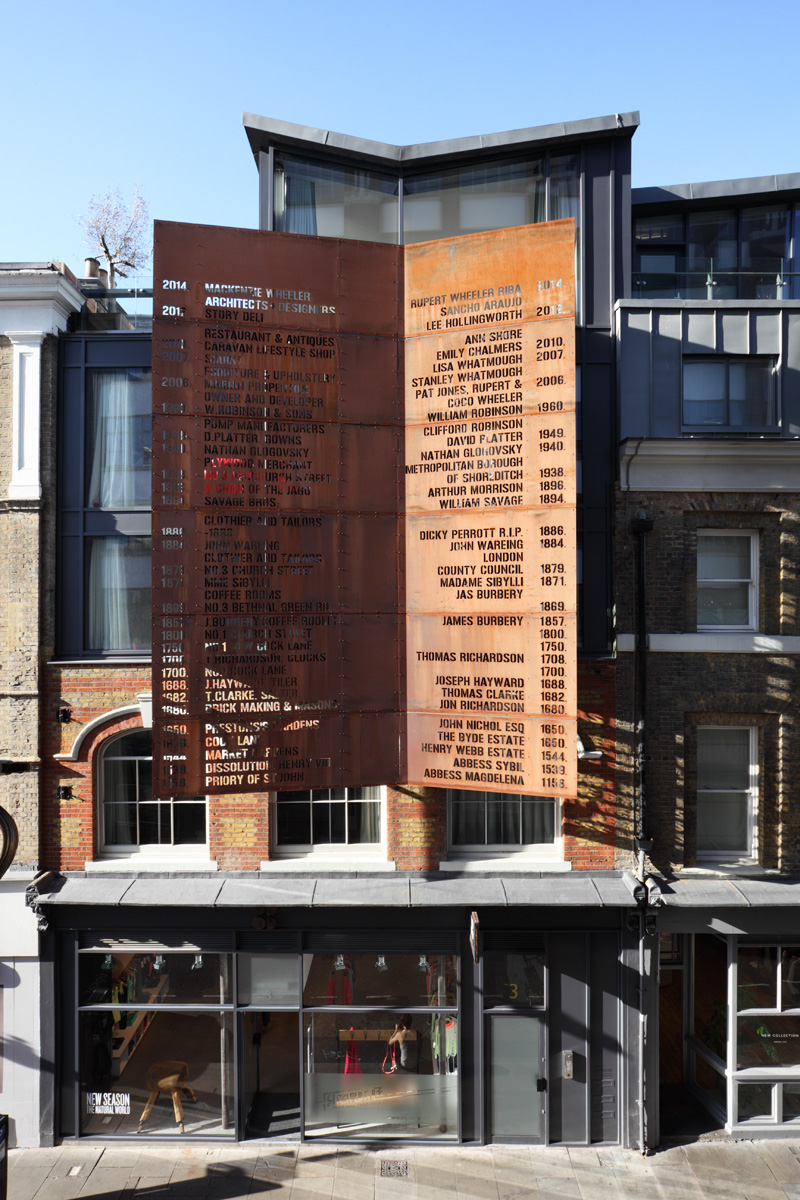 The architect's description
The bay window is faced on the street elevation with a perforated Corten steel screen that shields the internal accommodation from view of the offices in the Tea Building on the other side of the street. The screen is laser cut with a text that records every owner, occupier and use of the site throughout recorded history, including all their dates, back to when it was part of the Priory of St.John the Baptist in 1158.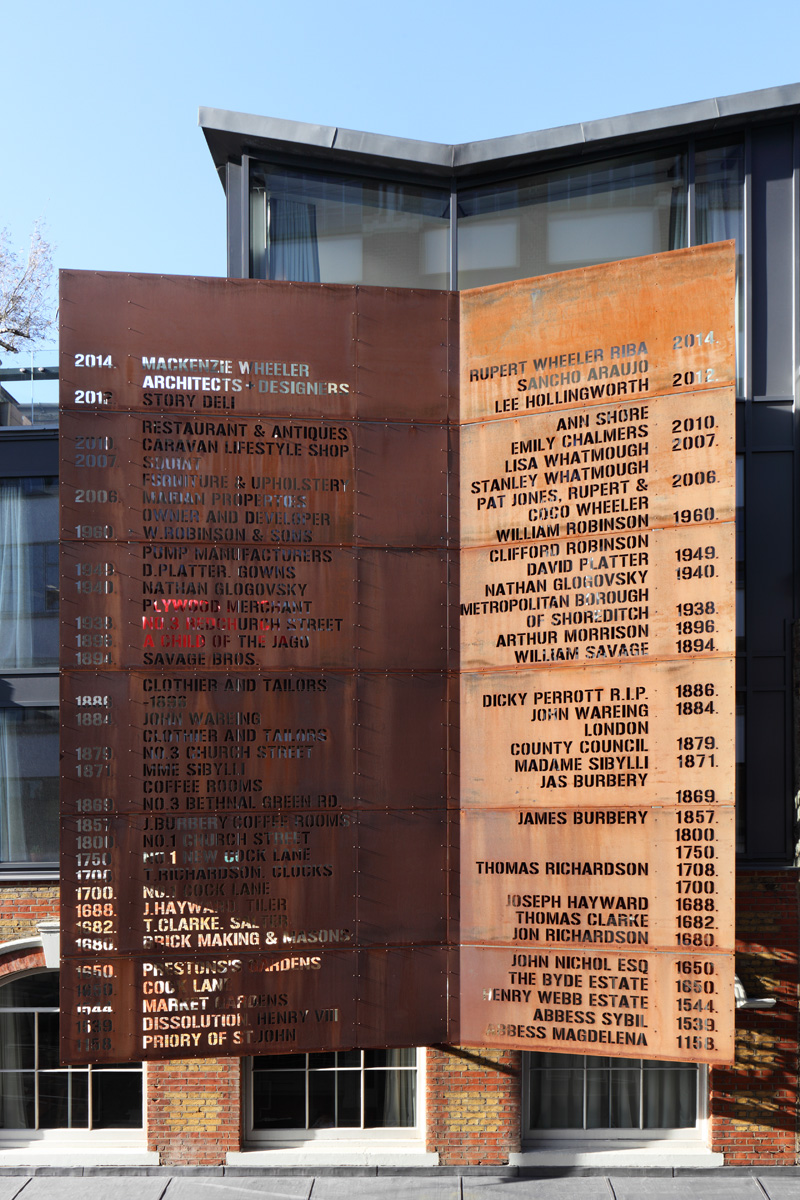 The screen masks the junction between the old and new elements of the building, creating a continuity of building form, and provides as link with the history of the site in an area where so much of the history is being lost beneath the rampant redevelopment of Shoreditch. The very specific nature of the information recorded on the screen ensures that the building could be nowhere else in the world, in London, or even in Redchurch Street.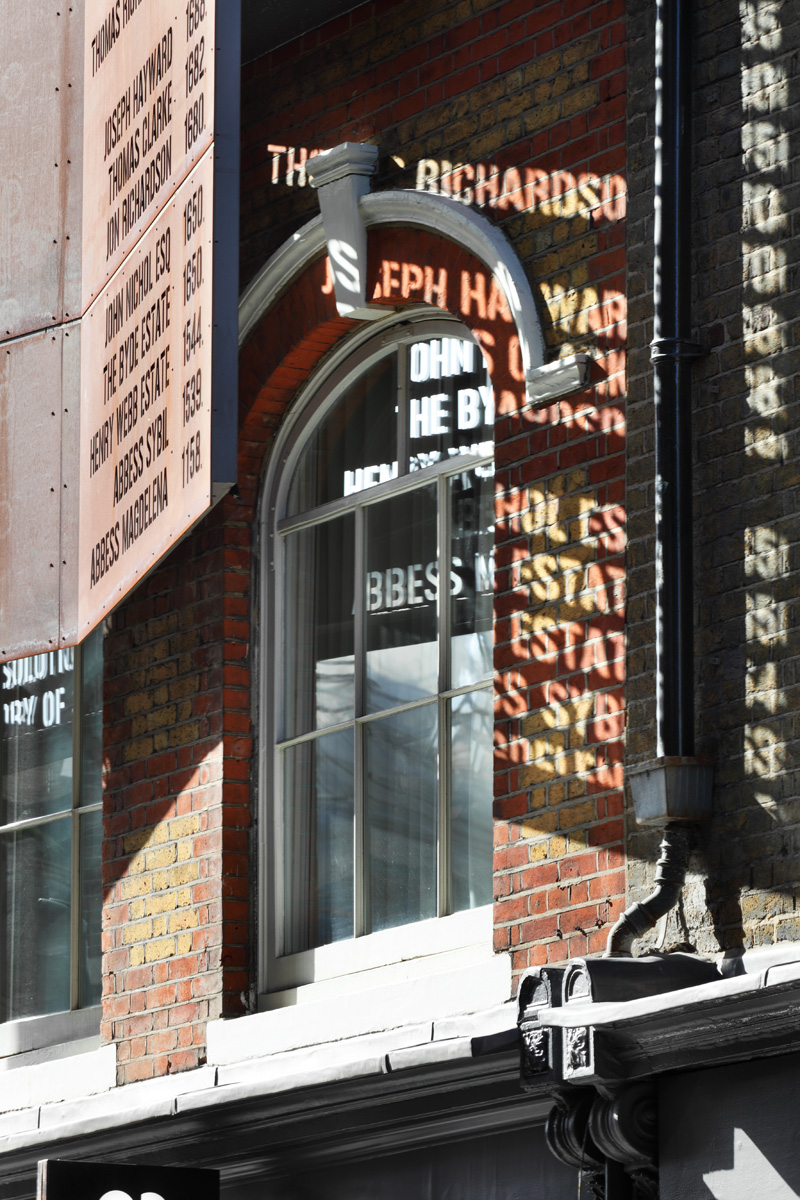 One of the joys of the screen is way it plays with the sunlight that the projecting bay window captures at the beginning and the end of each day. The history of the site is both projected and reflected onto the facade and into the interiors, and even bounced back off the glazing onto the inside face of the screen, to create an ever changing and dynamic visual effect that both entertains and informs.
Architects: Mackenzie Wheeler
Quantity Surveyors: Rex Proctor & Partners
Structural Engineers: Waldeck Associates
Services Engineers: Wallace Whittle
Contractor: Thomas Sinden
Metal Screen: Redhouse Forge