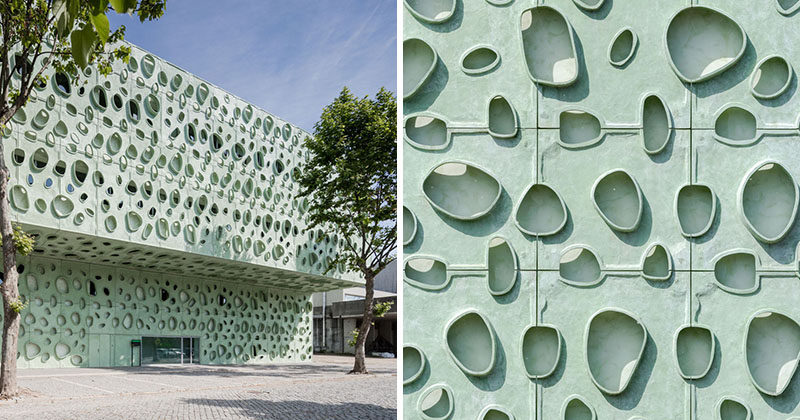 Architectural photographer Joao Morgado has sent us some photos he took of the IBS Institute of Science and Innovation for Bio-Sustainability at Minho University in Portugal.
Designed by architect Cláudio Vilarinho, the proposal for the building was to break up the existing gray monotony around it and to be able to captivate those who pass by it.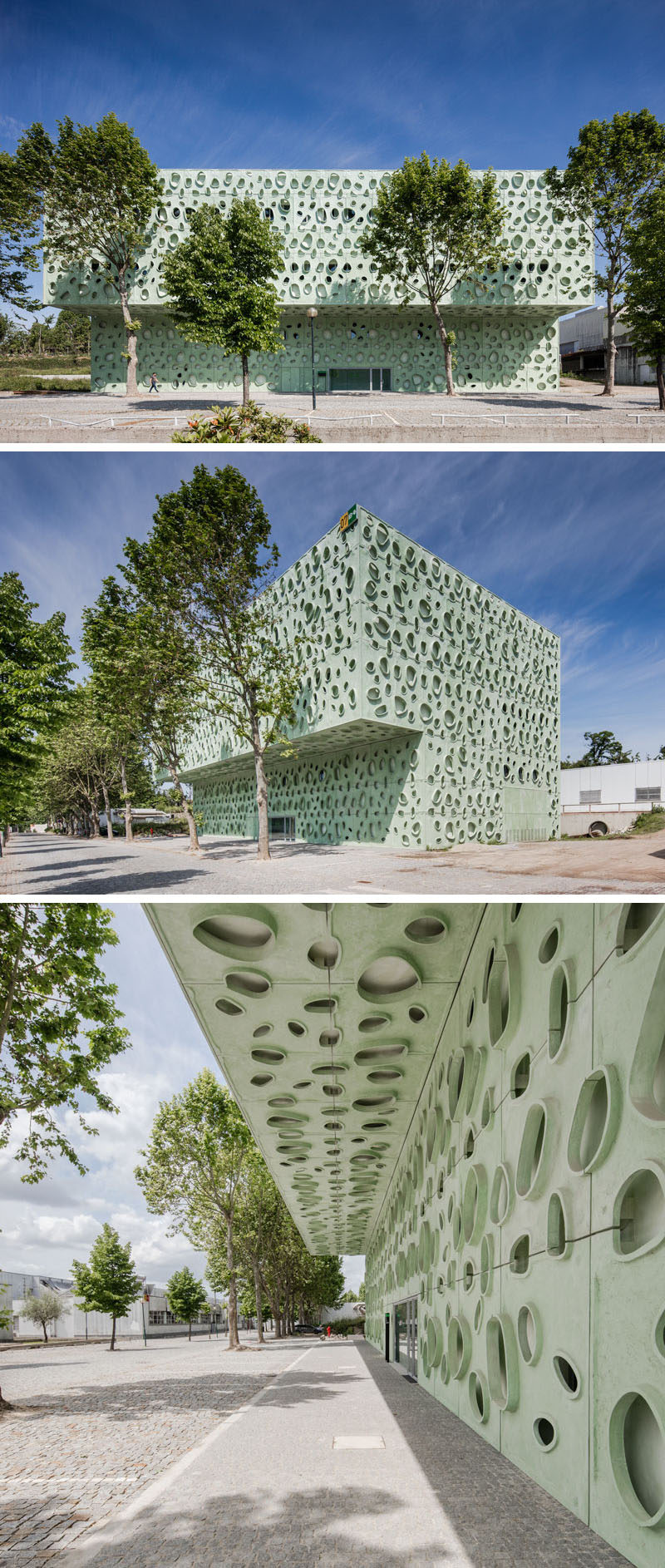 ---
To create an engaging facade, the architect looked at the science and technology that is studied within the building, and was inspired by a microscopic image of titanium nanotubes.
---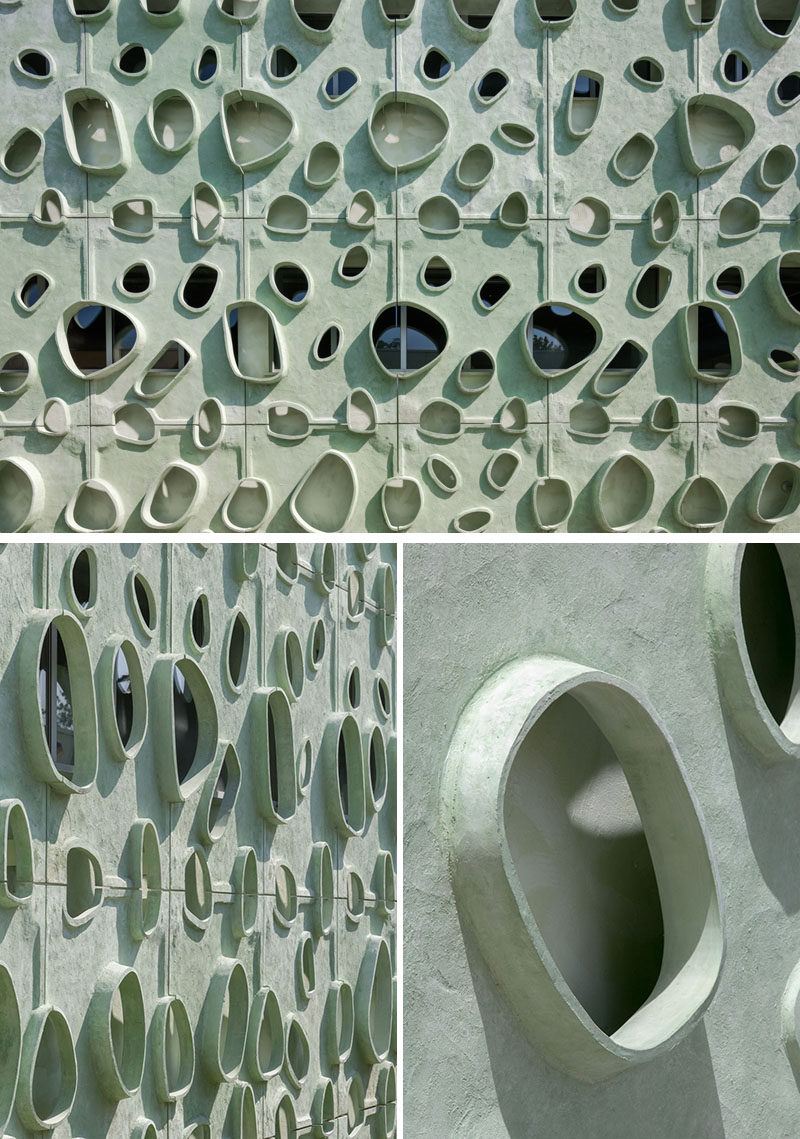 ---
The building's facade is a reflection of this inspiration and was created using a concrete mix reinforced with micro-fibers.
---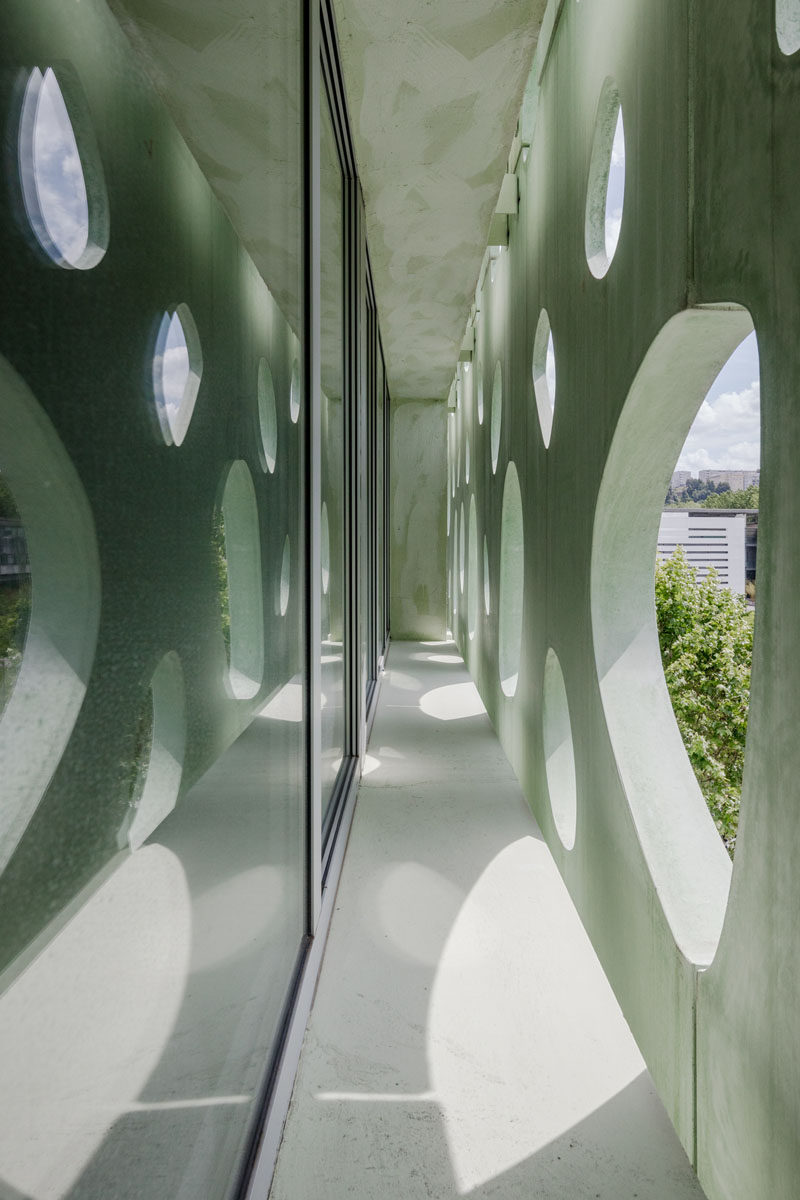 ---
Pre-fabricated panels were used to create the design, and they included pigmentation to change the color.
---