Point One Architects + Planners (POA) designed this contemporary home in Essex, Connecticut.
The architect's description
This residence is situated on approximately 2 ½ acres with direct access to, and views of, the Connecticut River. Located at the end of a private drive, it allows the owners a secluded spot within the neighborhood.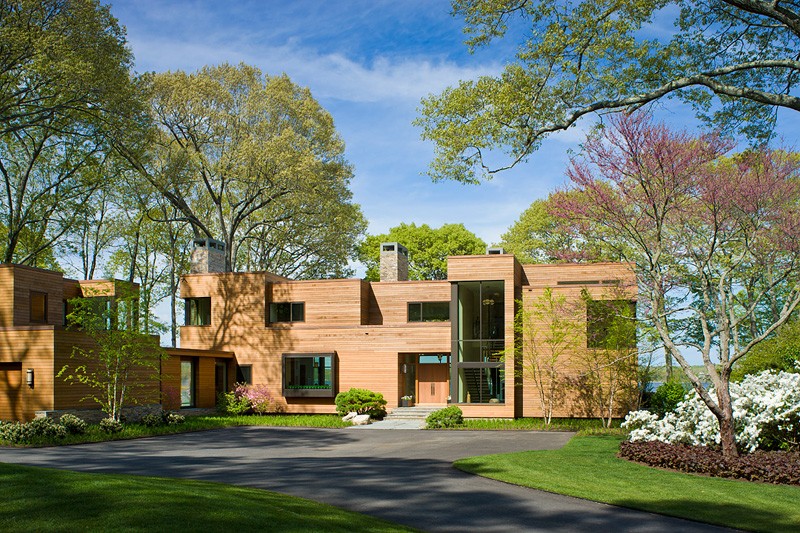 The challenge was to design a modern home, as requested by the owners, within the traditional environs of Essex, Connecticut.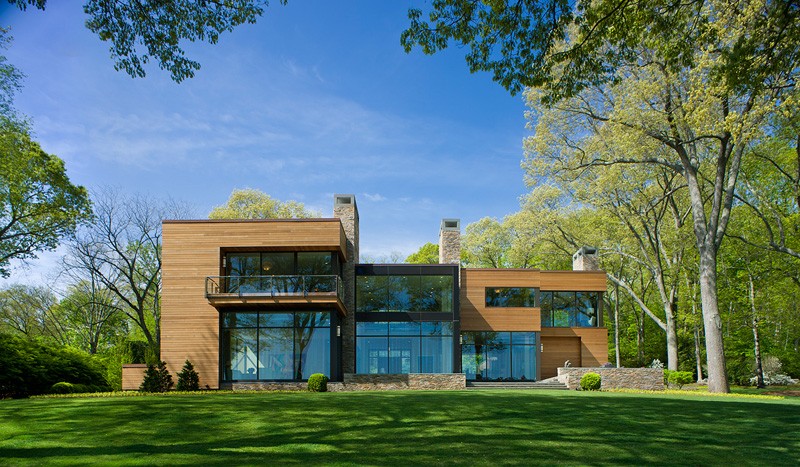 The design had to incorporate views of the river directly to the East as well as views to the North where the quaint village of Essex can be seen in the distance. Views to the South and West were to be strategically placed and minimized in order to maintain privacy from the neighbors and the street.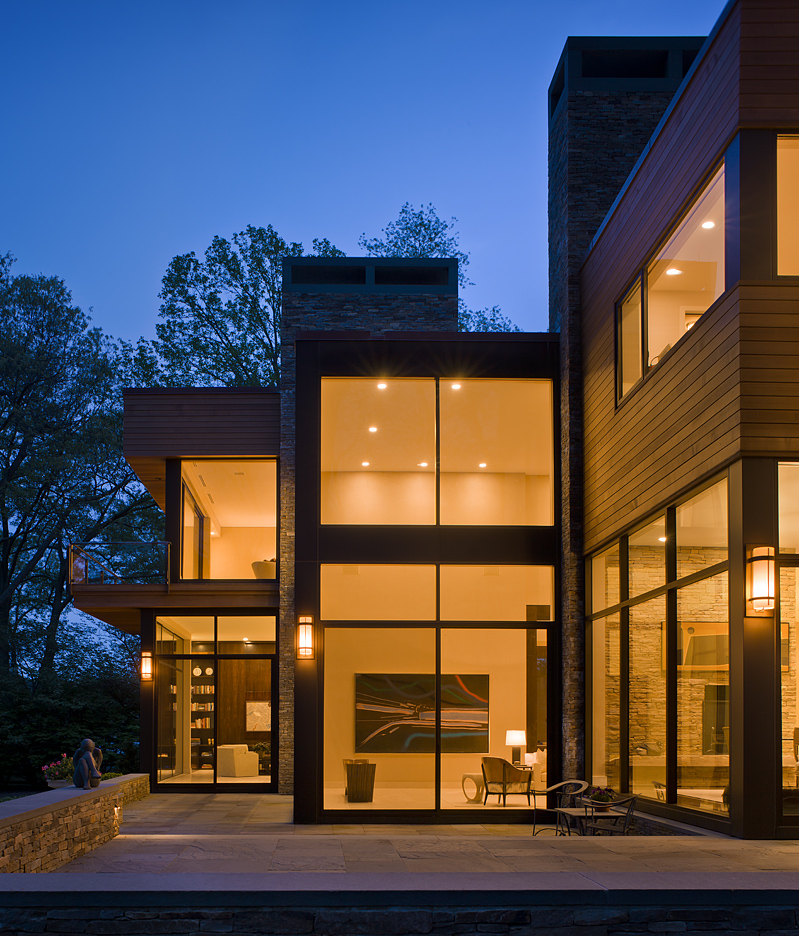 This concept of dual views (to the East and to the North) drove the design of the floor plans. By stepping the masses of the house, all major rooms within the house (including the Art Studio) take advantage of this double exposure. The exterior of the building is clad in custom milled cedar with bronze aluminum windows. All of the stone used on the project was obtained from local quarries.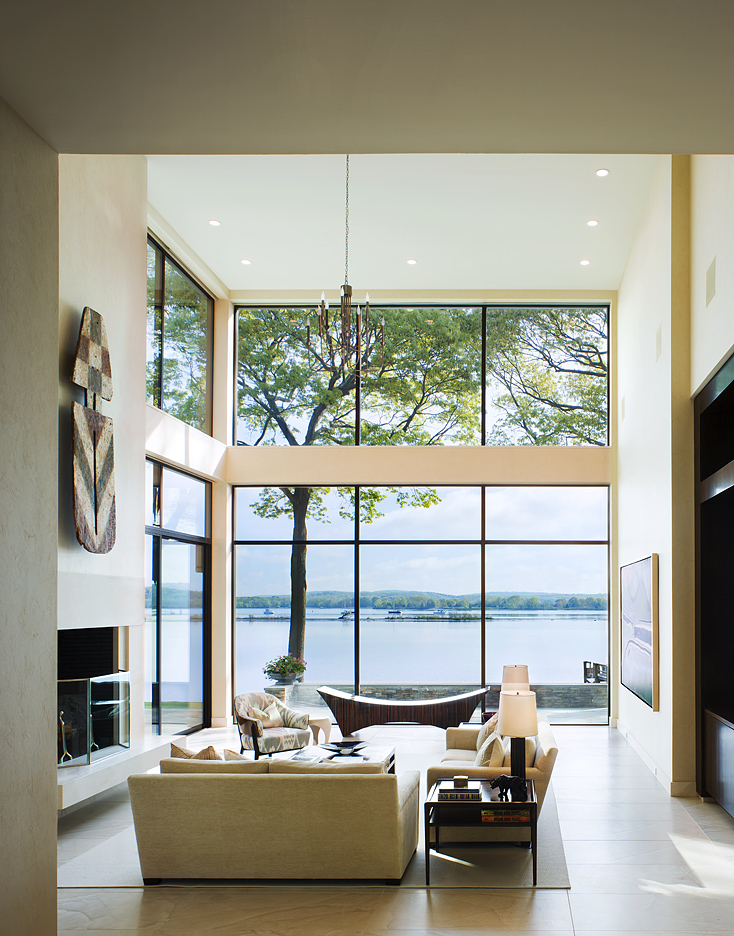 The simple interior finish palette reinforces the framing of the views as well as serving as the backdrop for the display of the owners' extensive modern art collection.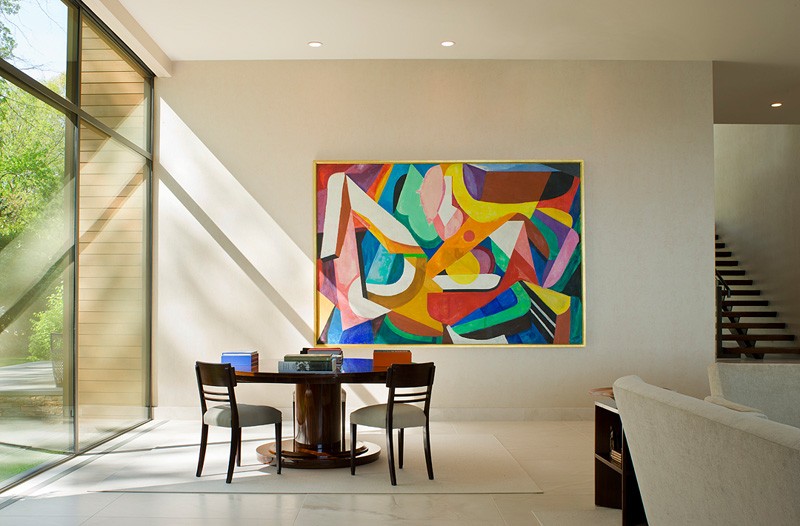 The owners' program included an Art Studio and Wine Cellar. The Art Studio was created as a separate space, with its own bath, above the garage and accessed by a glass enclosed connector from the main house. The Wine Cellar is a climate controlled space in the basement area complete with a tasting area.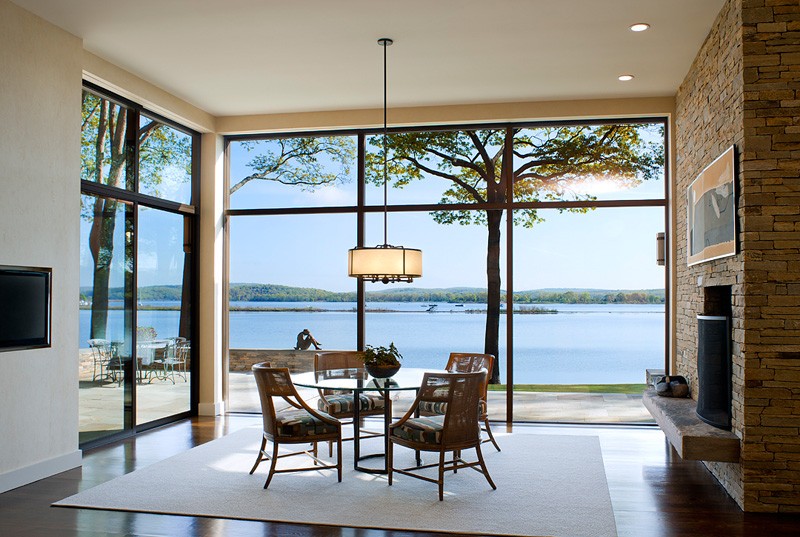 The interior finishes include natural wallcoverings, limestone floors, and custom millwork fabricated of rosewood, sen, and Japanese ash.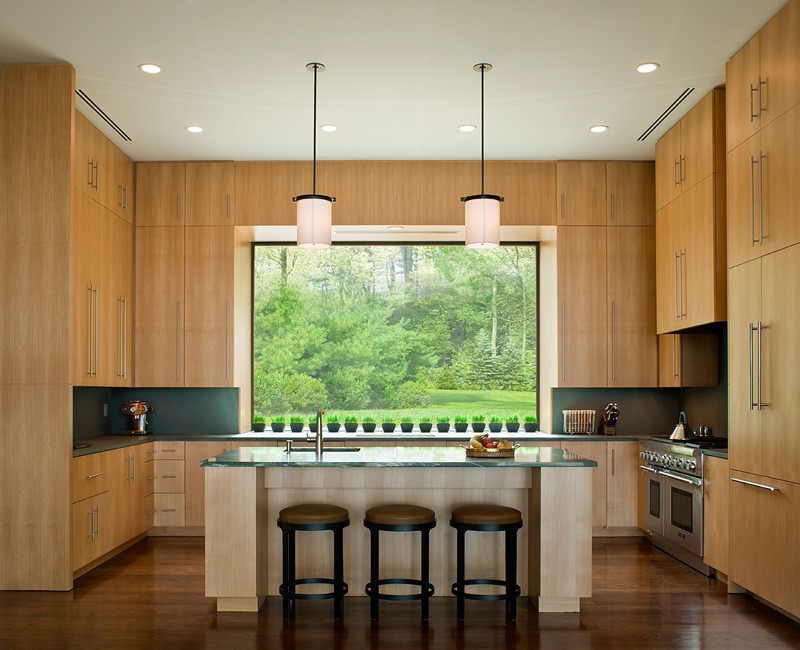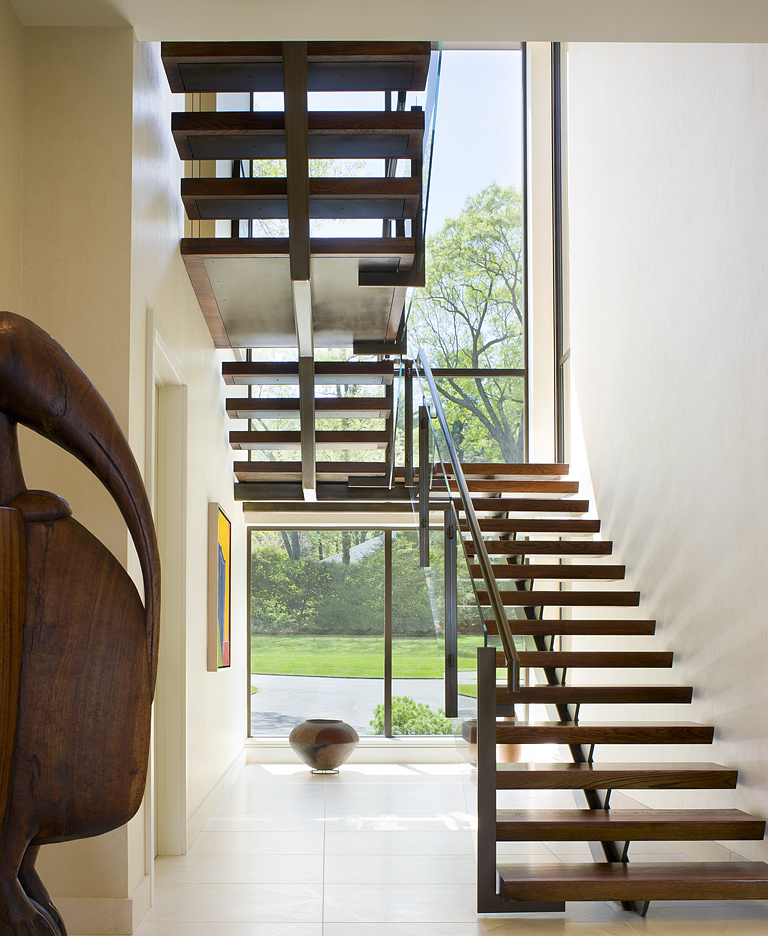 Architecture: Point One Architects + Planners
Photography by Warren Jagger of Jagger Photography Inc.