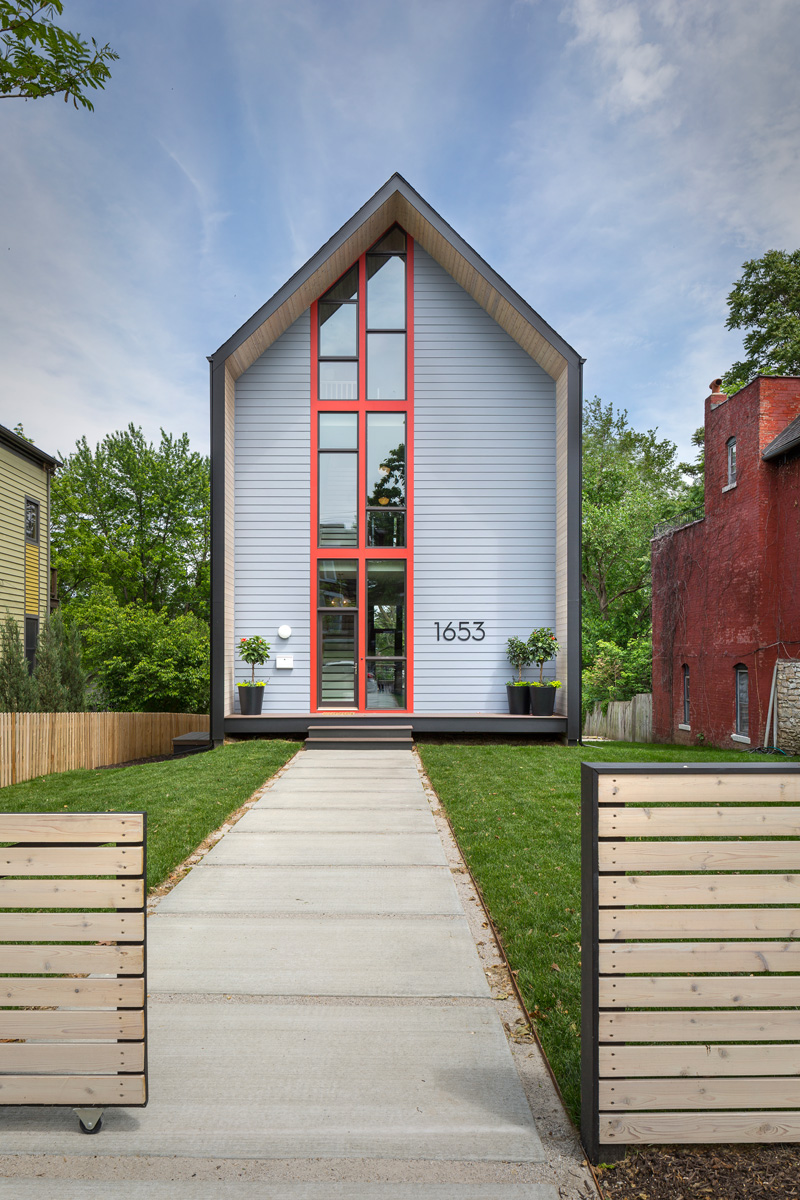 Studio Build have designed the 1653 Residence, a home for a family in the Upper Westside of Kansas City, Missouri.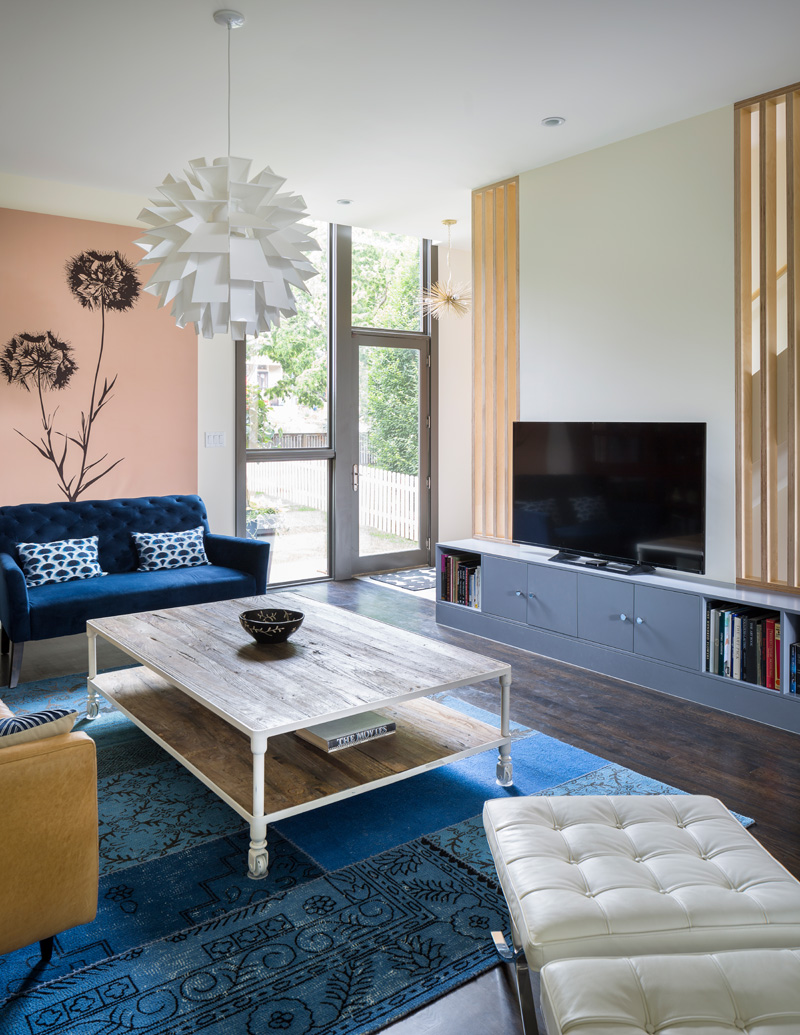 The designer's description
Roughly 2,600 square feet, this simple modern home has 3 bedrooms & 2.5 baths with a compact but open floor plan.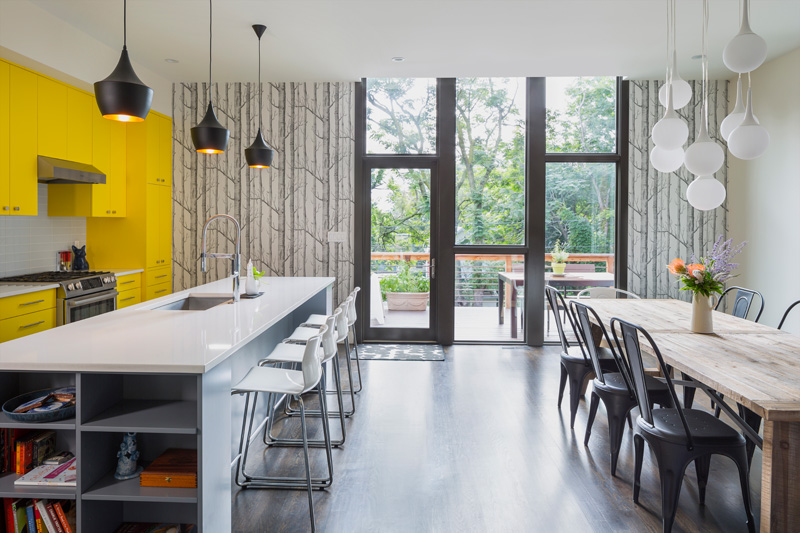 The bedrooms are located on the second floor which allows the kitchen, living & dining rooms to flow seamlessly into each other with minimal walls.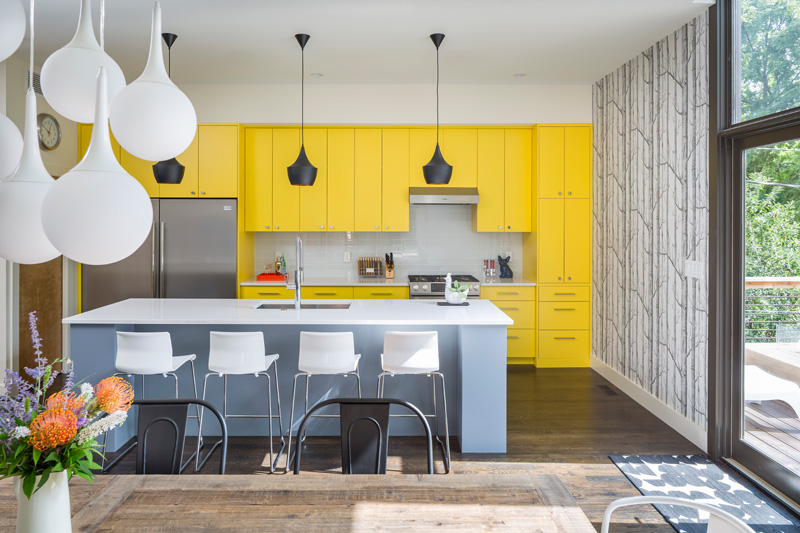 As the leaves fall from the trees, the downtown Kansas City skyline reveals itself from the third floor living space windows.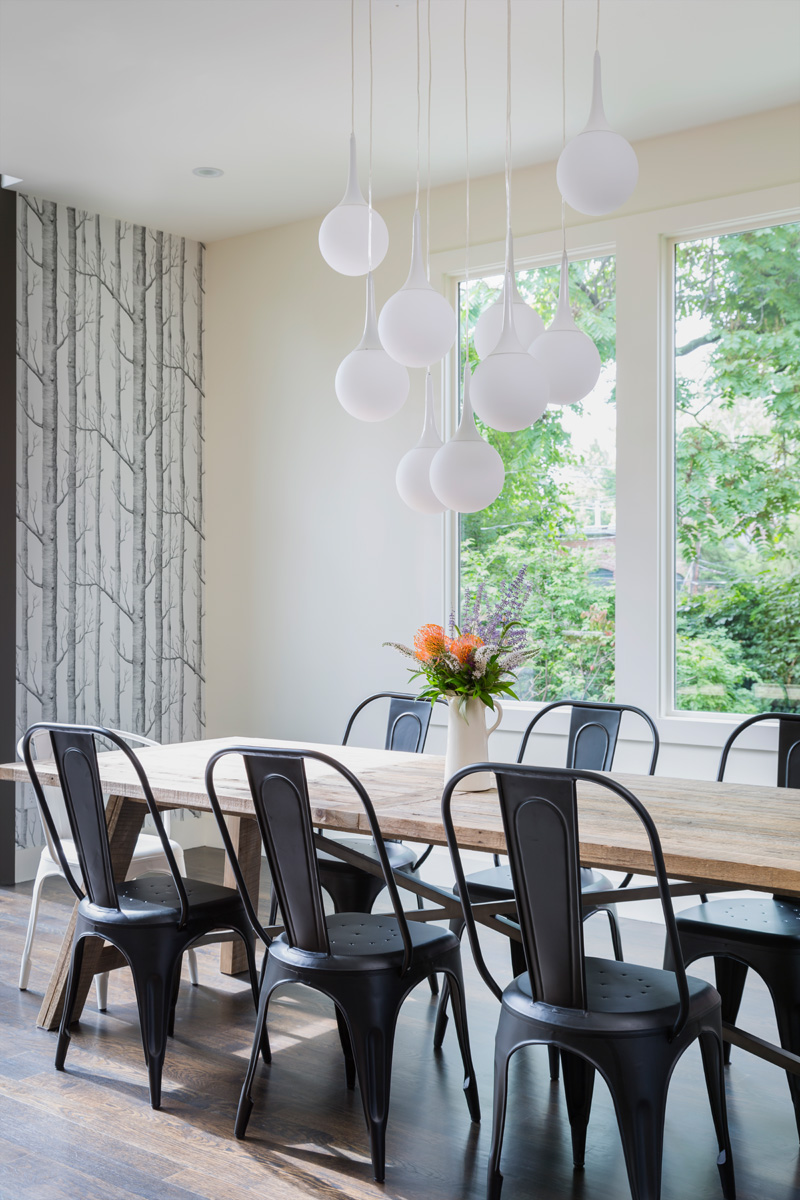 The home is filled with custom built-in casework that Studio Build was able to design and fabricate at our studio located in Kansas City's Crossroad's District.