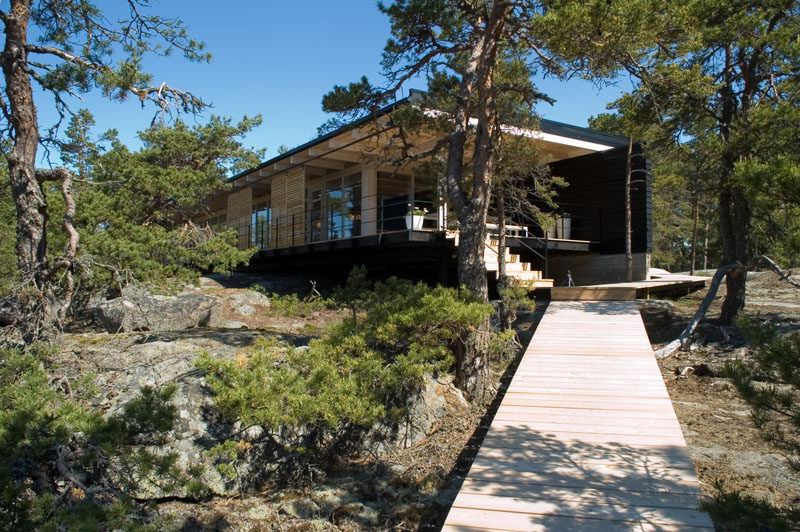 Sitting on top of a bedrock plot in the Turku archipelago in Kustavi, Finland, is this small cabin with ocean views.
Designed by Sigge Arkkitehdit Oy, the cottage was created to be as low and discreet as possible, but at the same time allowing for views of the landscape.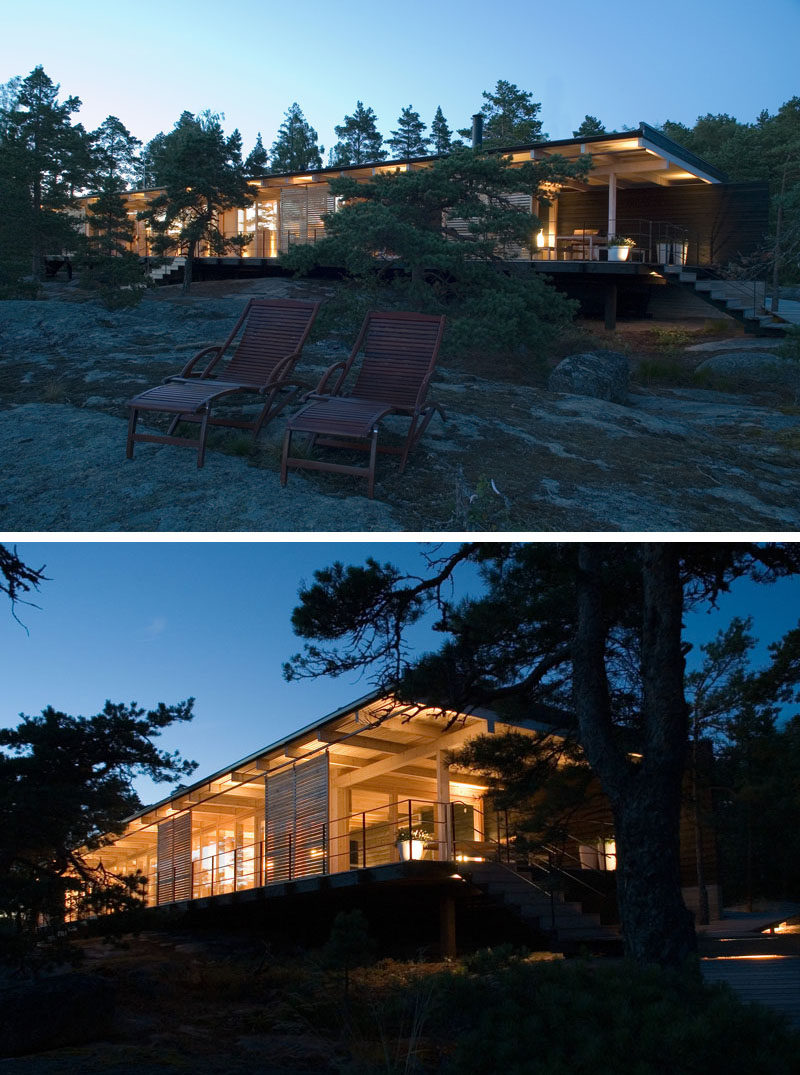 ---
The cabin was built using Finnish timber. One side of the cabin is open to the view, while the back wall is stained black.
---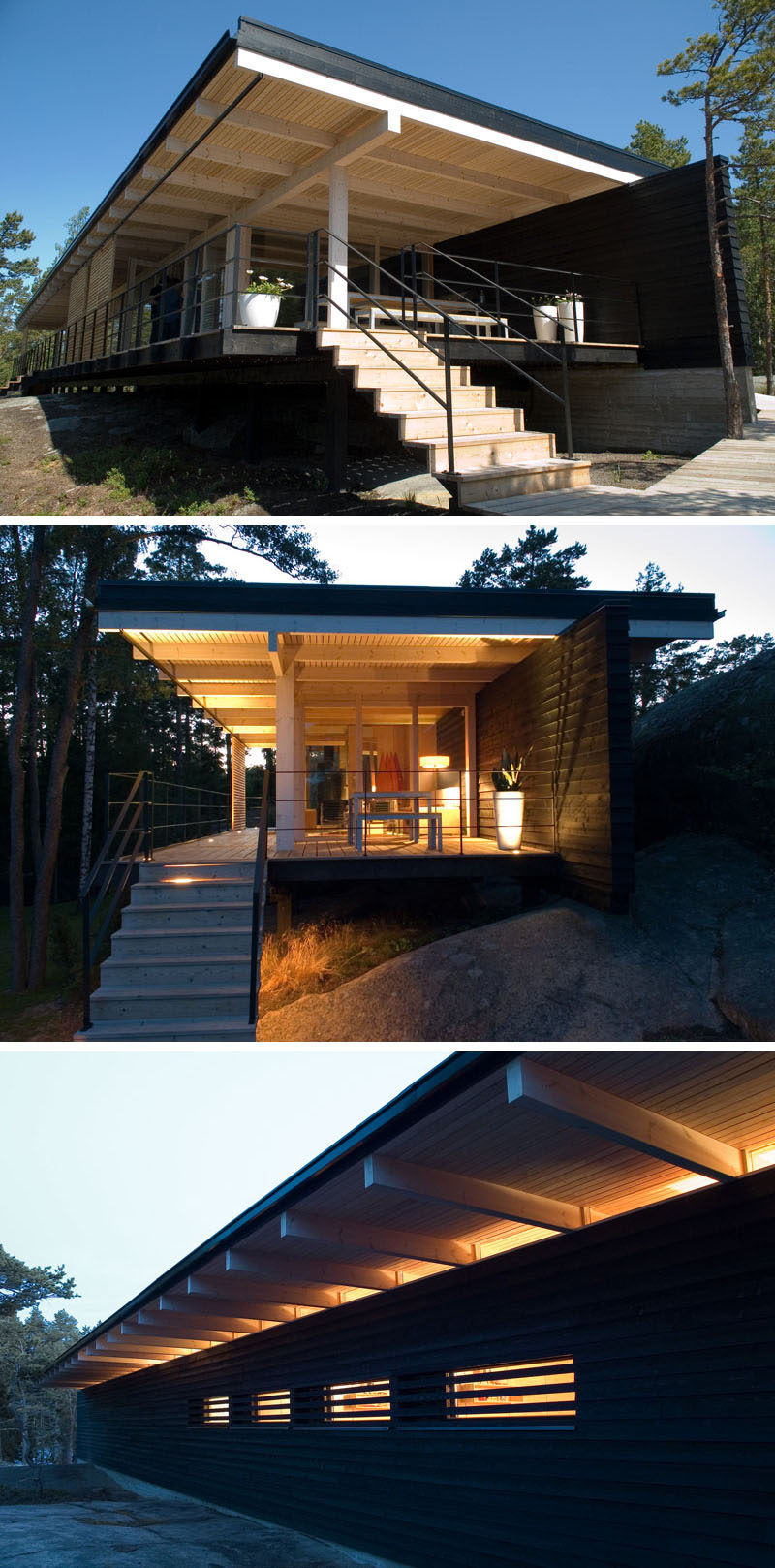 ---
Small movable wood louvre shutters provide privacy and shade from the sun.
---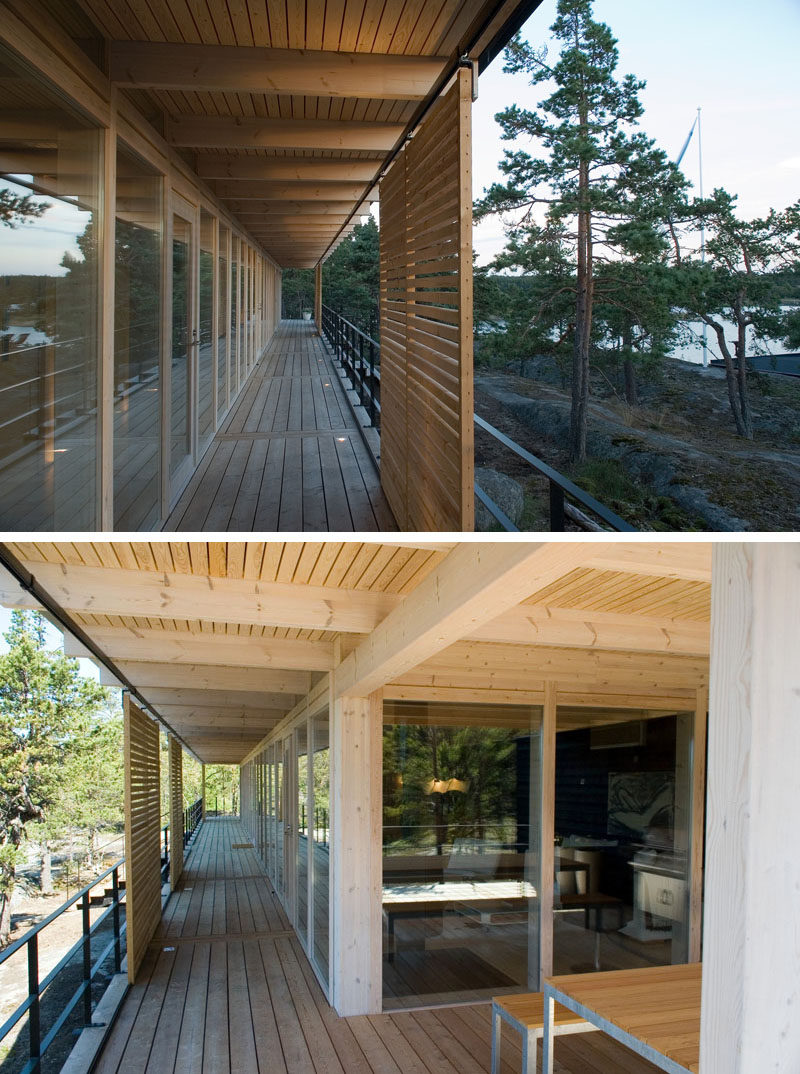 ---
At night the cottage is lit up, and at one end, there's a bedroom.
---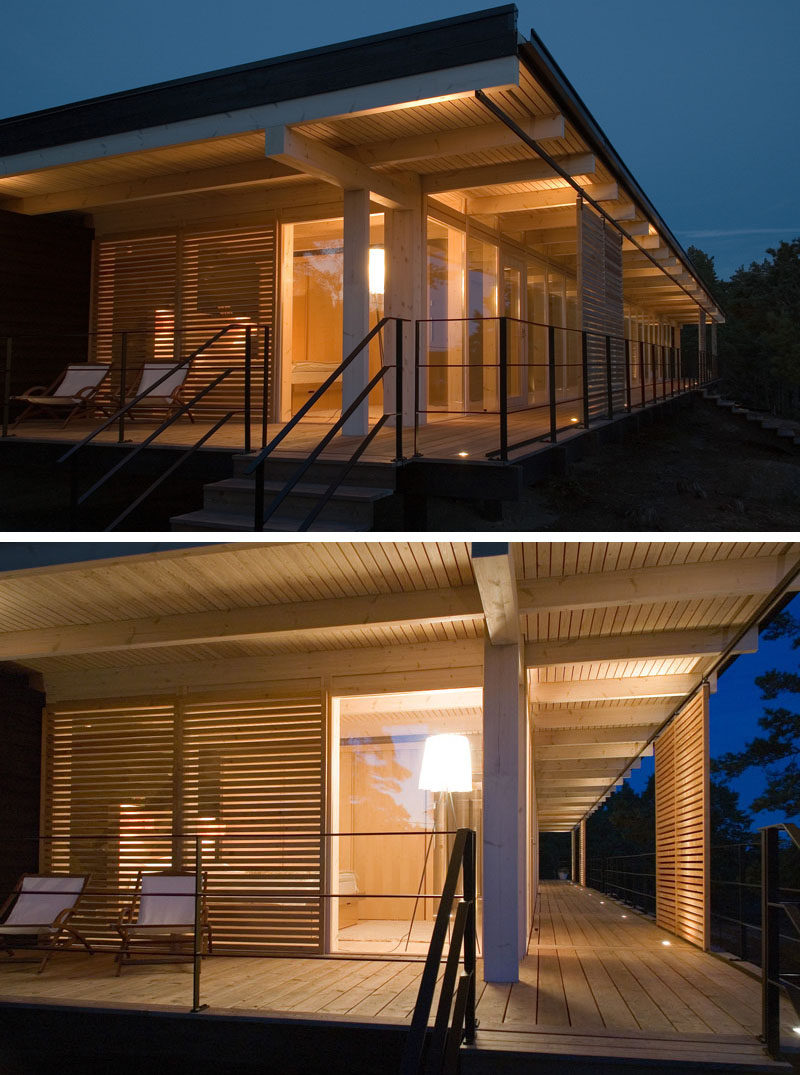 ---
At the other end, there's the living room with a fireplace.
---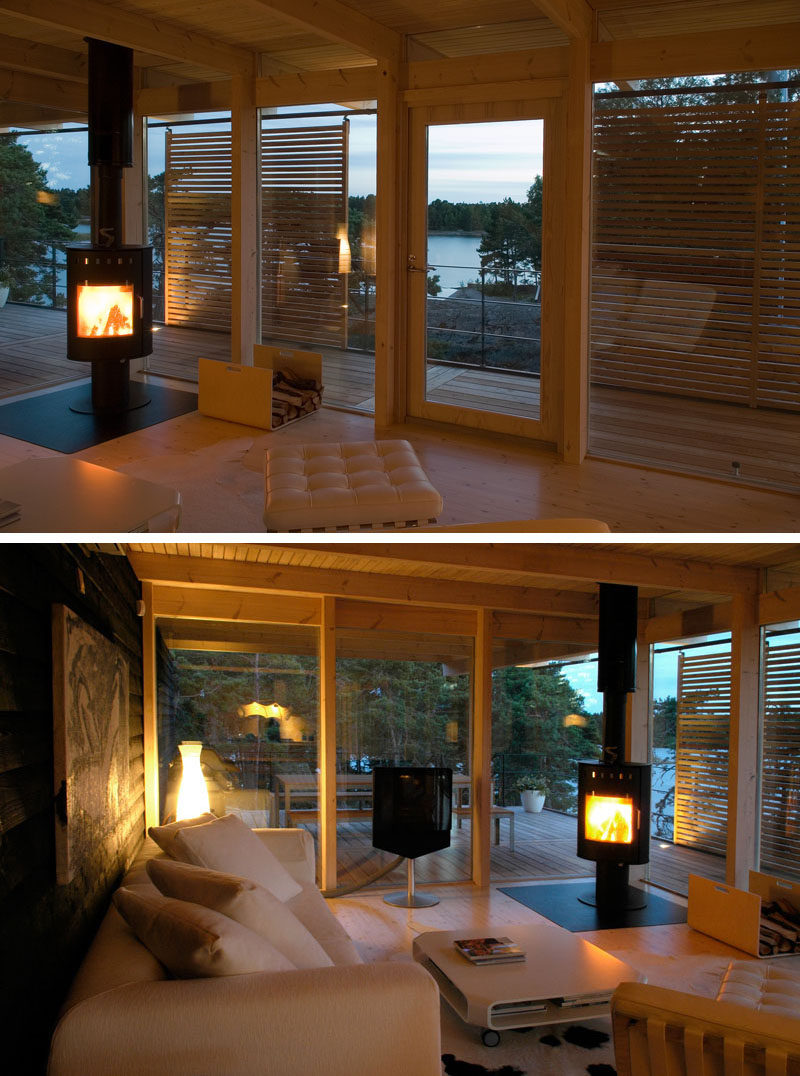 ---
Next to the living area is a dining area and kitchen. Further down the hallway is the bedroom.
---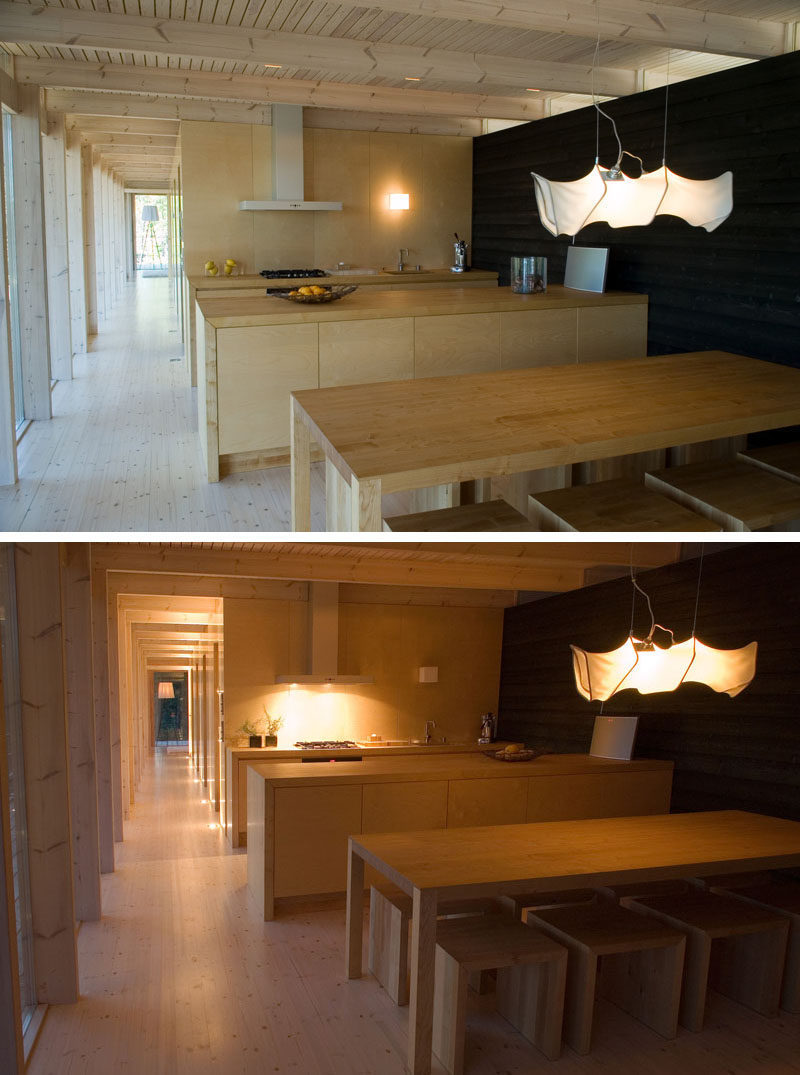 ---
And when the owners want to change up the look of the cottage, they can simply change out the lighting for colored bulbs.
---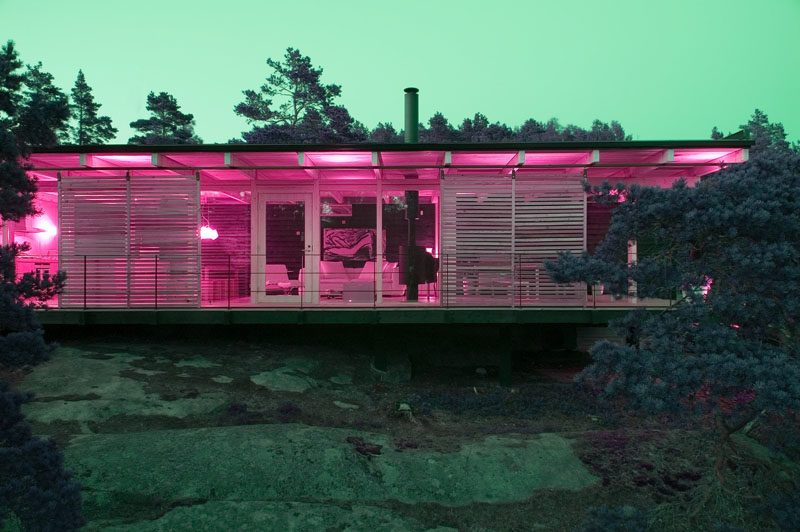 ---