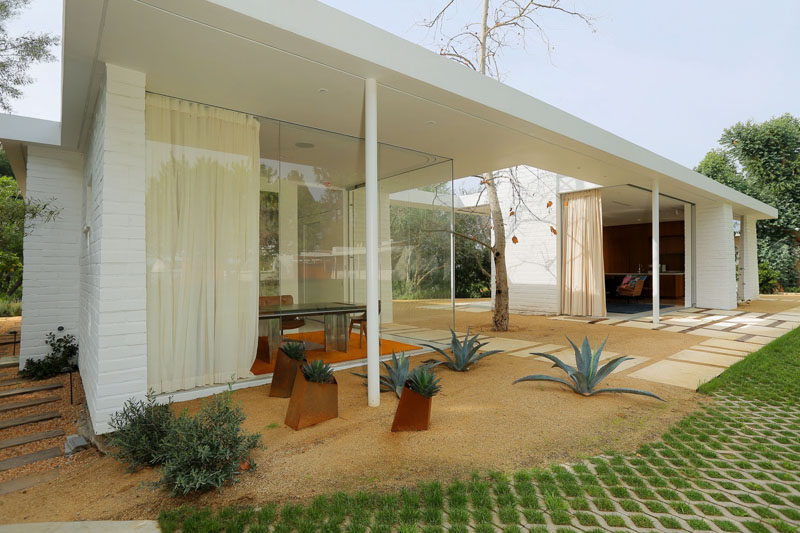 In the Hollywood Hills area of Los Angeles, California, a small one bedroom home, whose design echoes a mid-20th Century style, was added to an existing property.
---
Designed by Struere, the home is separated into two areas, on the left is the bedroom, main bathroom and an office, on the right is the living room, dining area and kitchen. Minimal landscaping makes the surrounding area easy to maintain, and a tree in the small courtyard provides separation between the two buildings.
---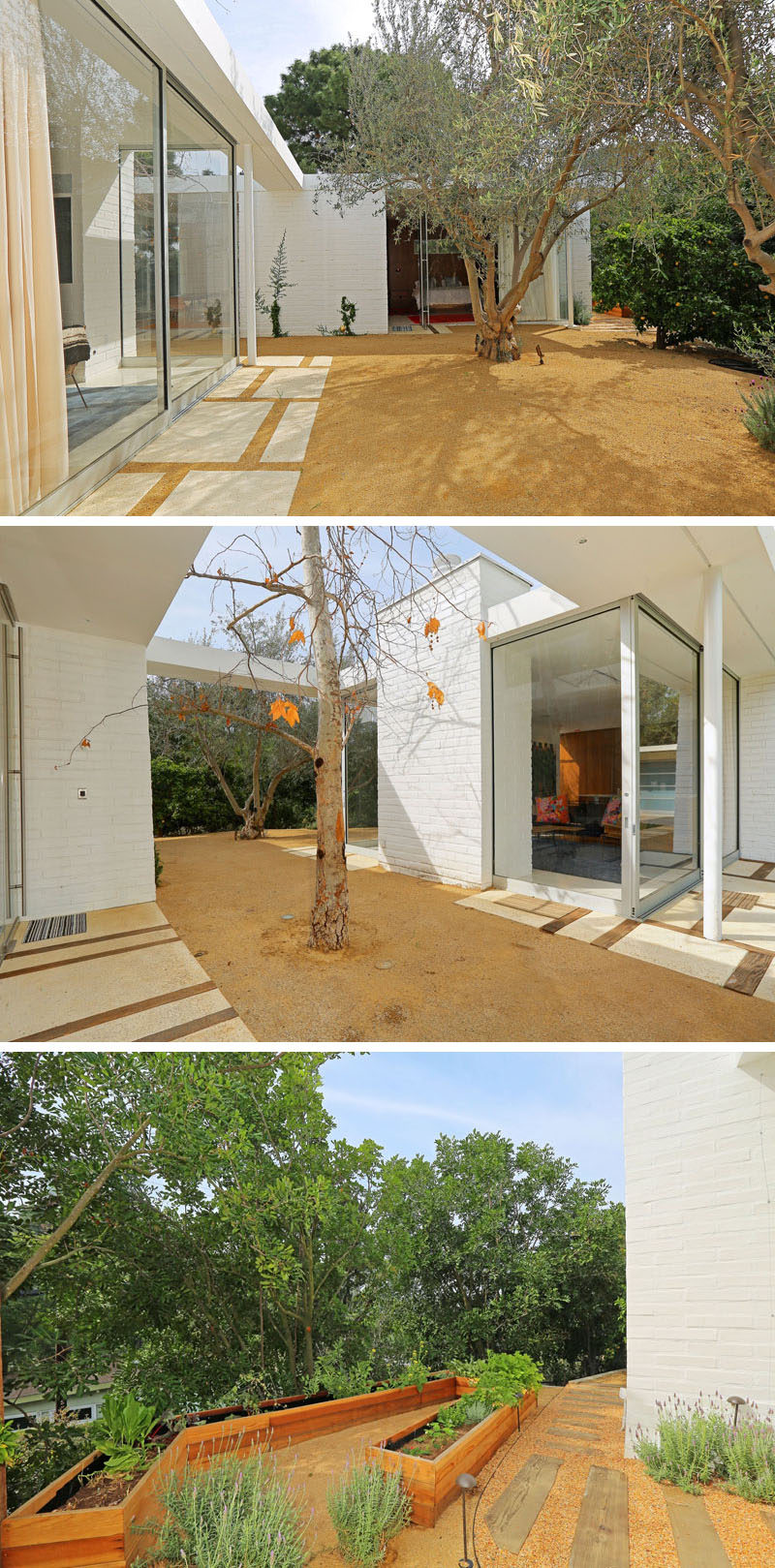 ---
The living area, with its fireplace and large television, is defined by a large blue rug and is open to the backyard of the main home.
---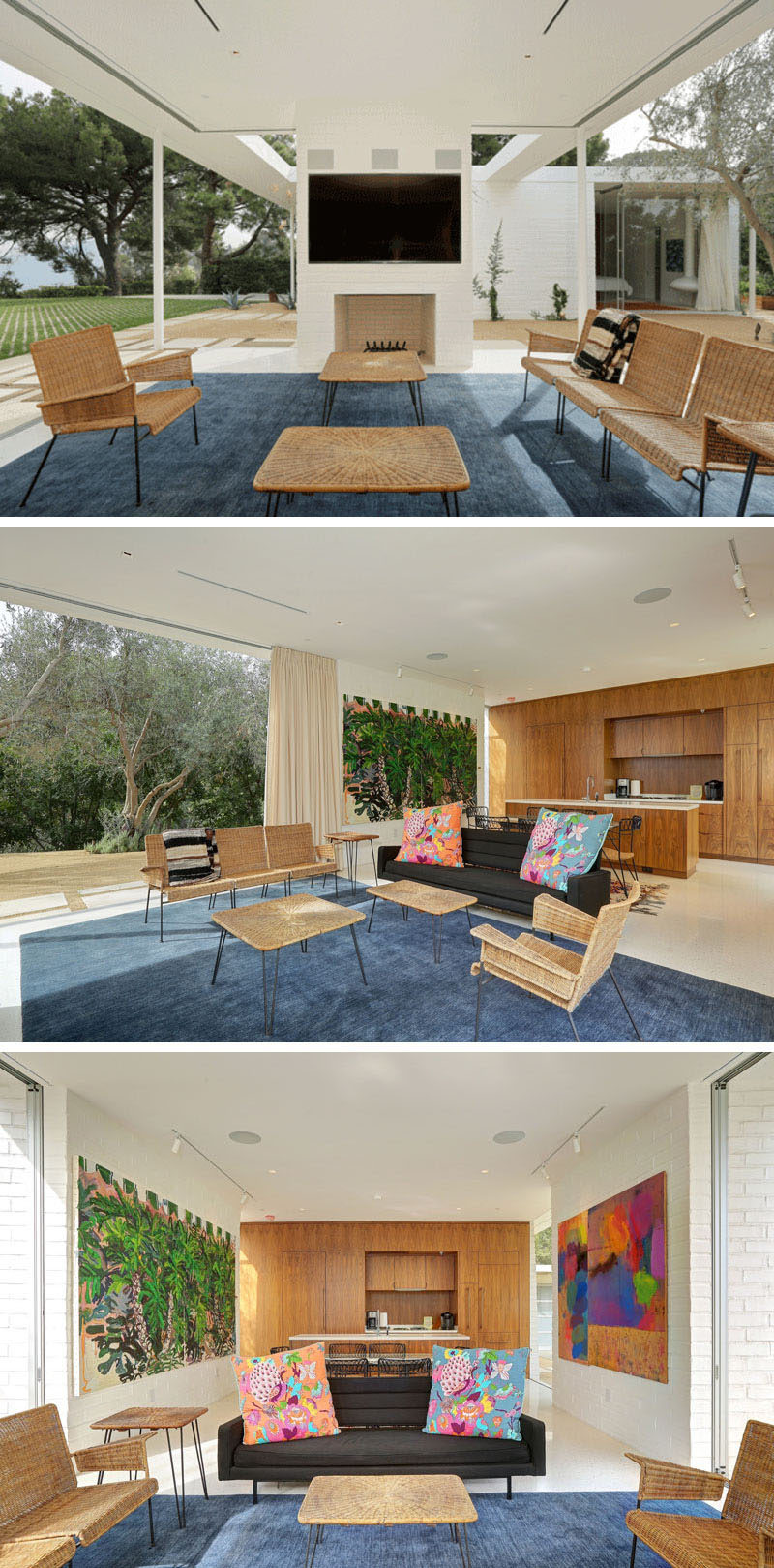 ---
Between the living room and the kitchen is the dining room. Art has been positioned on both sides of the dining room, helping to anchor the area in the open floor plan.
---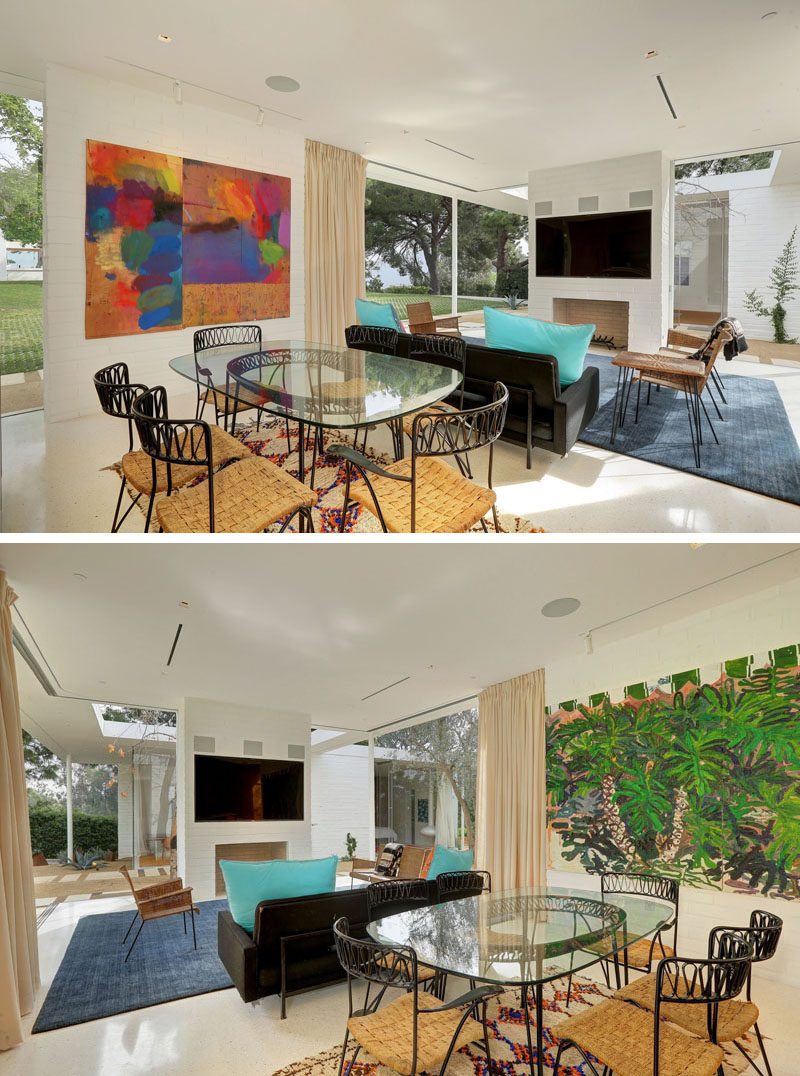 ---
The kitchen has a long island with a lightly colored countertop that contrasts with the wood cabinetry. The hidden door on the left is a small powder room, and the door panel on the right is the integrated fridge.
---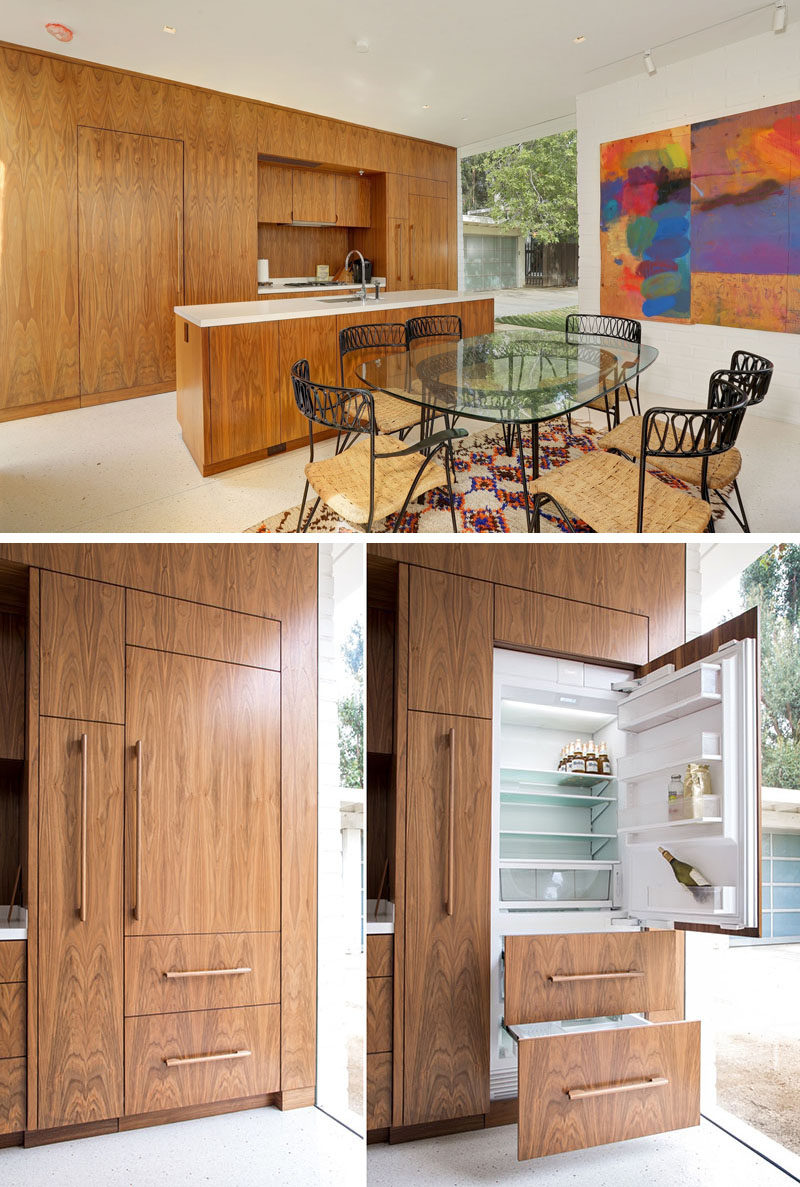 ---
Here's a look at the hidden bathroom. It has a tile mural that covers the wall and adds an artistic element to the space.
---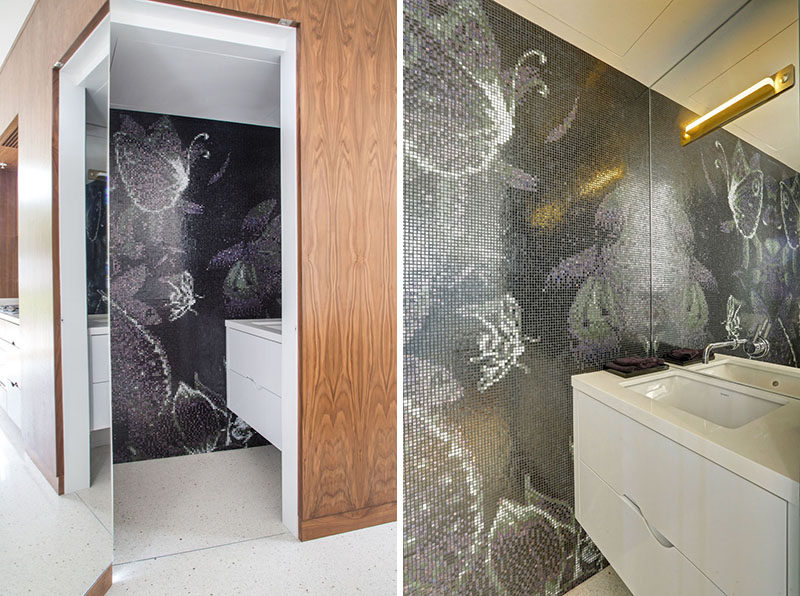 ---
In the building on the other side of the small courtyard, is the office that looks out to the main house and backyard.
---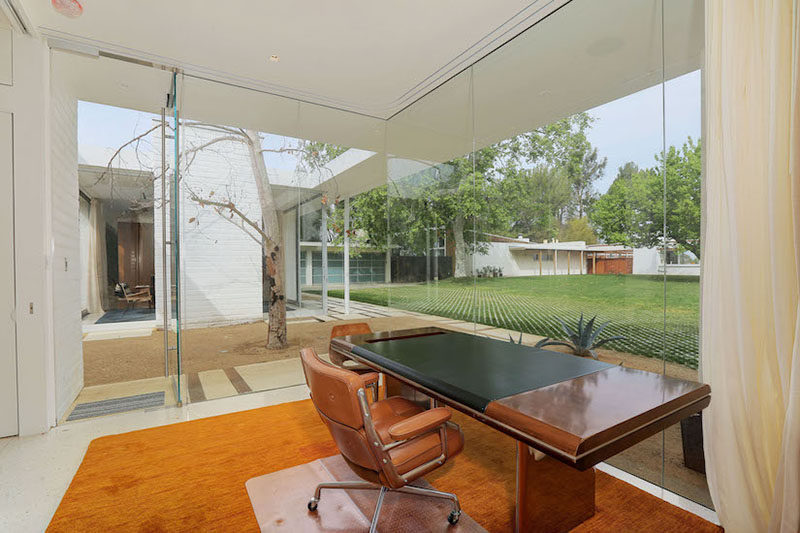 ---
The bedroom has floor-to-ceiling windows, a wooden feature wall and a white hanging fireplace.
---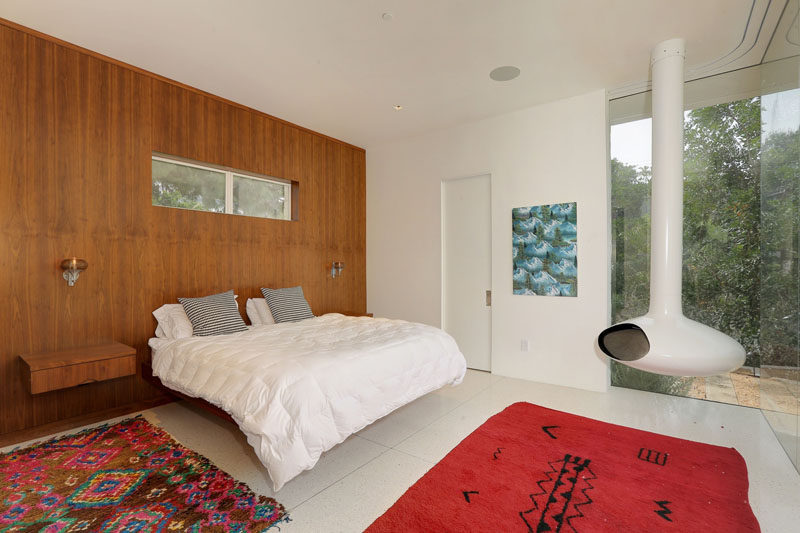 ---
Between the bedroom and the office is the bathroom that has a large glass partition separating the bath and shower from the vanity.
---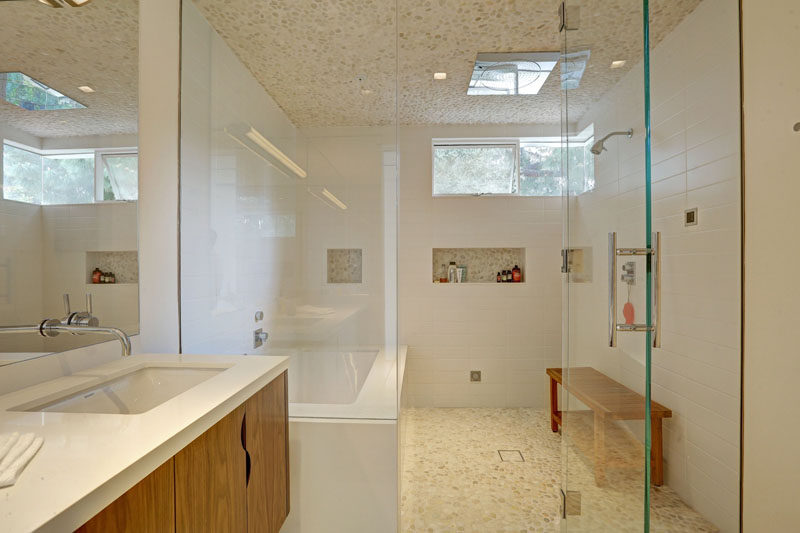 ---